September 20, 2017 – A healthy dose of sibling rivalry inspired Mikaela Shiffrin to be the best in her sport. "I have to say a lot of my motivation I owe to my older brother, because honestly, I always wanted to beat him," she laughed. Shiffrin earned major bragging rights when she became the youngest American Alpine Olympic Gold medalist and the youngest Olympic Slalom winner in history during the Olympic Winter Games Sochi 2014.
The Colorado native broke onto the international sports scenes in 2011 at just 15 years old. She won her first International Ski Federation (FIS)-sanctioned race, only the eighth in which she had ever competed, and a Nor-Am Cup Super Combined race, which is a mix of Downhill and Slalom. She also medaled in her next five Nor-Am races that year and took home Bronze at the Junior World Ski Championships.
In 2013, Shiffrin became the first American Slalom World Cup Champion in 30 years and the third youngest women's world champion in her sport, which brings us to her dramatic win in Sochi. Already the favorite to win, she encountered a setback that she feared would keep her out of the race. "There had been some flu-like virus going around, and I ended up getting it right before my Slalom race," she said. But in a twist of fate, it worked in her favor."It was like I just didn't care about any pressure or being the favorite. I thought, I'm just going to have some fun with it. It was the perfect de-stressor!" she told Visa.
Winning Gold turned out to be a surprising remedy too. "I didn't even feel sick anymore. It was amazing," she muses about seeing the final race results. Her parents, both competitive skiers, were there to witness their daughter's historic win; her mom always by her side as one of her coaches. "Part of what I set out to do in this sport was to push the limits and I felt like that is what I was doing when I was racing in Sochi," she added.
Since then, the young phenom has continued to notch impressive victories, including three straight Slalom World Championship Gold medals and seven World Cup wins this season—38 in her career—making her the second all-time for World Cup wins by an American. "It doesn't have to be blue skies and sunny and perfect weather in order to be one of my absolute favorite days on the snow," she says about her drive." Oftentimes it's terrible weather and it's grueling and we're all freezing—my whole team—but if I'm skiing well, that's where my passion comes from."
Shiffrin prepares to take the stage at the Olympic Winter Games in PyeongChang next month as a Team Visa athlete. "I've established myself as one of the best in my sport and I didn't feel like I had to say yes to everything," she said about being a more-seasoned athlete despite being just 22. "I felt like I could take a little bit more control and only do the things that I felt were going to be mutually beneficial for me and whoever I was working with. This includes working with Visa." So why Visa? "Meeting the Visa sponsorship team and seeing how nice everybody was as a unit and how that unit worked so cohesively, then seeing some of the other athletes that they were talking about at the time—just being a part of this, I thought, would be such a cool experience in and of itself. And not to mention, the brand has such incredible value globally."
What does she look forward to most going into PyeongChang? "Competing above all else is one of the most exciting things at the Olympic Winter Games. It's actually doing what we do. I literally just want to go and race. I can't wait to race."
Theresa Gonzalez is a senior writer for Visa. Follower her @theresagonzalez.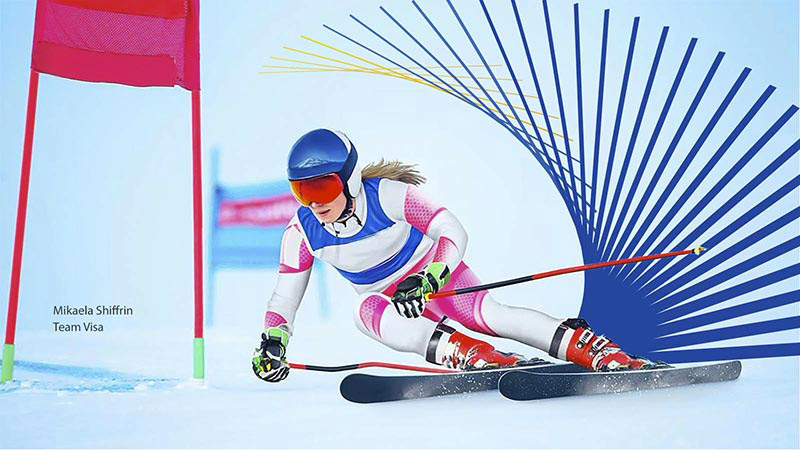 Since 2000, Team Visa has given aspiring athletes the support they need to pursue their goals.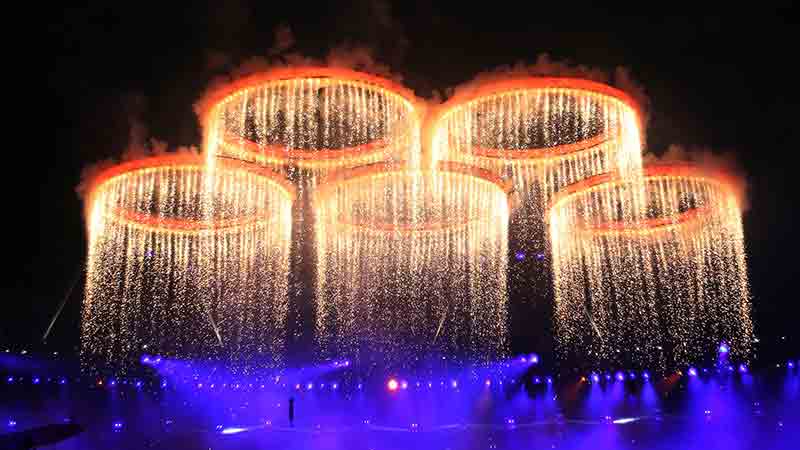 Visa has been a proud sponsor of the Olympic Games for more than 30 years.