Powerful benchmarking
Get competitive industry benchmarks to help uncover opportunities for your company.

Data science and AI
Evaluate your portfolio and customer base leveraging data and dashboards optimized by our data science and artificial intelligence teams.

Global reach
Tap into reliable and secure data from one of the world's largest payment networks.

Reduce fraud
Identify potential high-risk locations, categories, and channels at the transaction detail level.

Assess products and portfolio
Customize reports to help create strategies by payment method and market segments.

Track buying patterns
View cardholder behavior at the account-level to help follow shopping patterns and spending trends.

Track merchant trends
Get merchant insights and their cardholder spend behavior, trends and payment methods.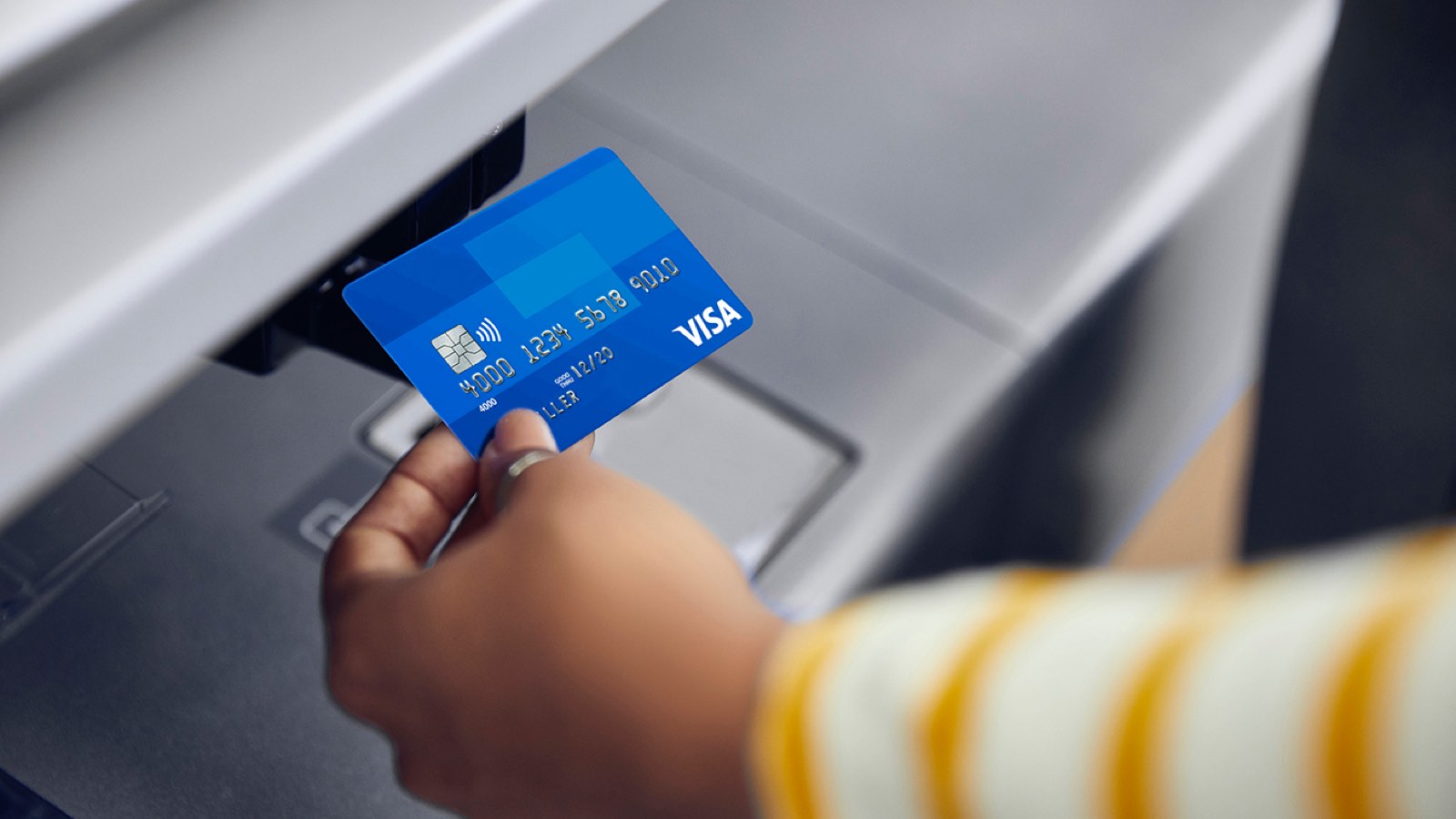 Fraud prevention
A regional U.S. credit union used Visa Analytics Platform to help reduce international fraud by 60 percent.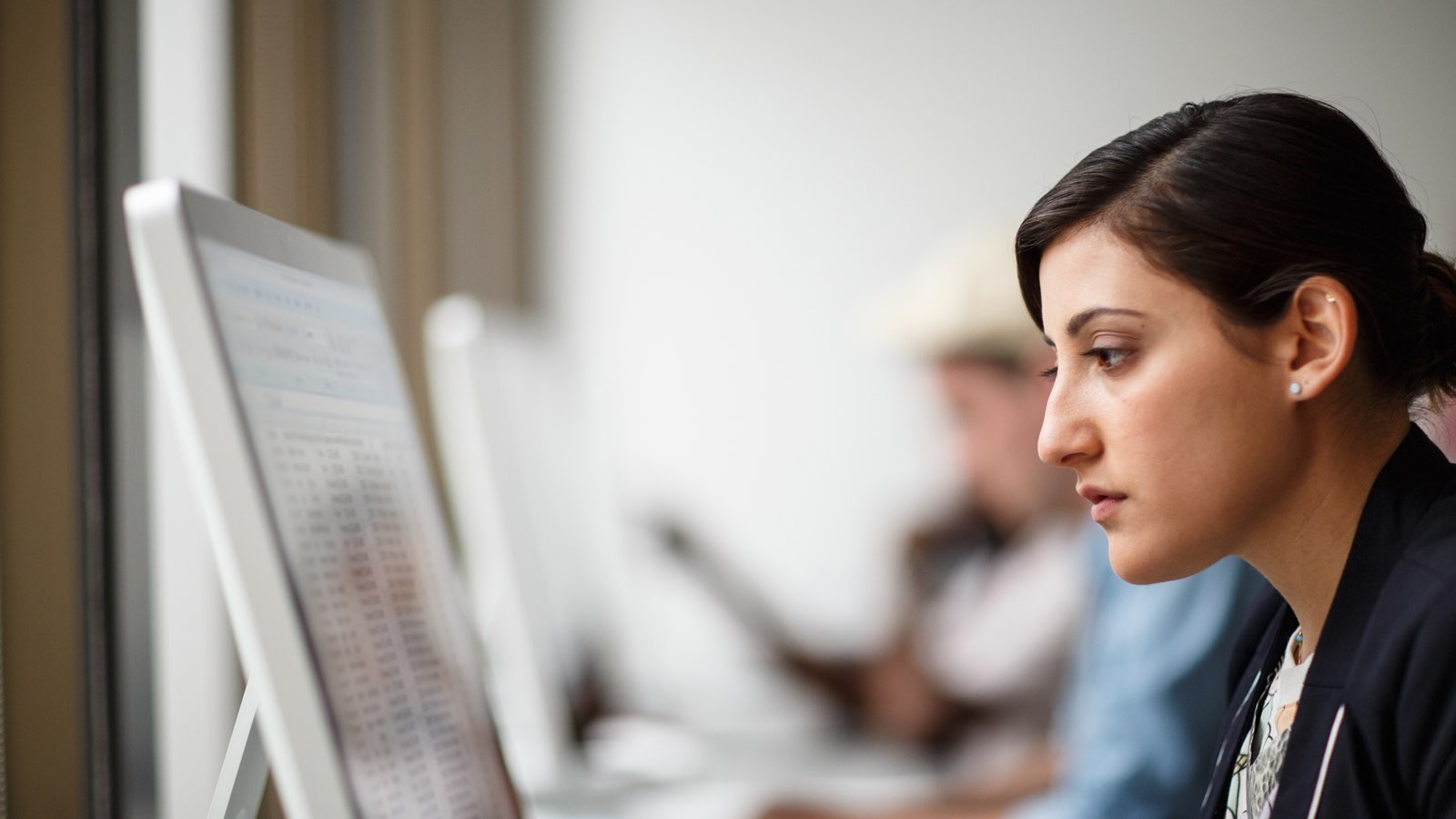 Improving efficiencies
A large U.S. issuer used our platform to avoid overstaffing and improve customer experience.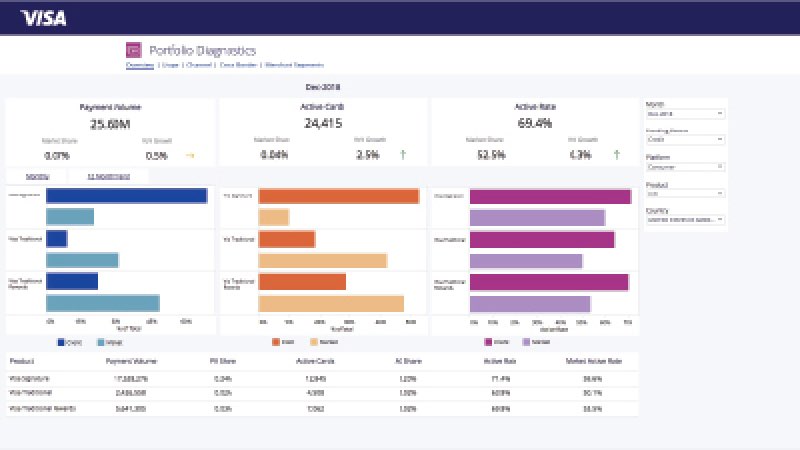 Portfolio Diagnostics Application
Performance data, and peer benchmarking across core areas for usage, channel, cross-border and merchant segments.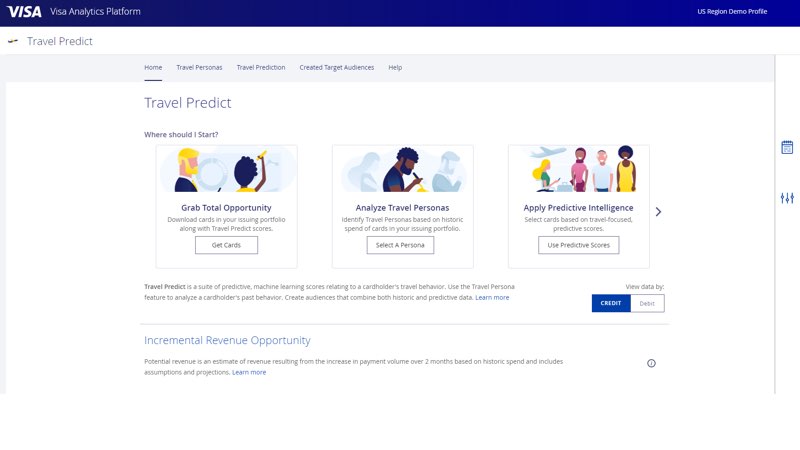 Travel Predict Application
A predictive app that helps you deliver more relevant messages and offers by identifying likely travelers before they travel.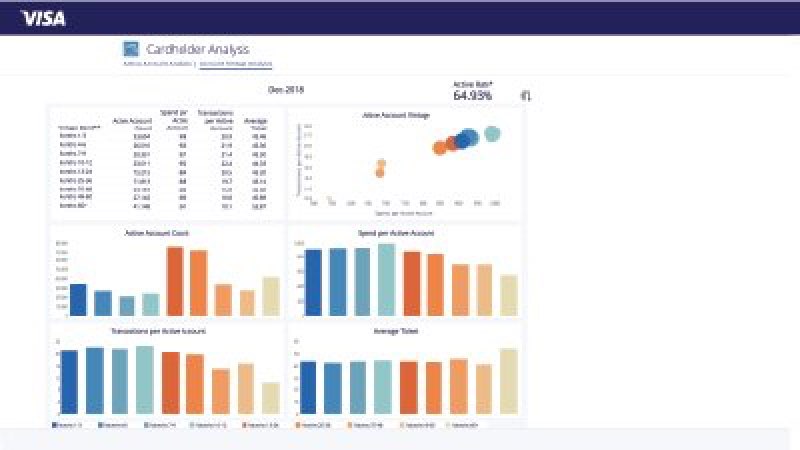 Cardholder Analysis Dashboard
Monthly trends within the Visa portfolio and data analysis over the past year.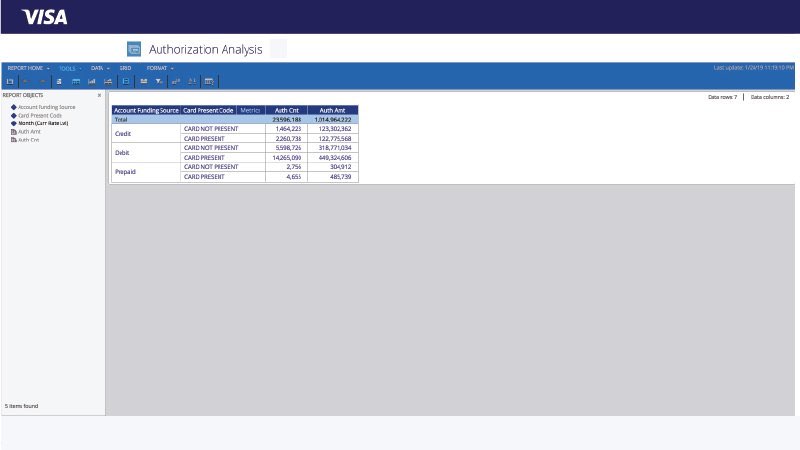 On-demand Reports
Custom reports are updated for daily analysis in areas such as product, digital, authorization, finance, fraud, marketing, operations, products and more.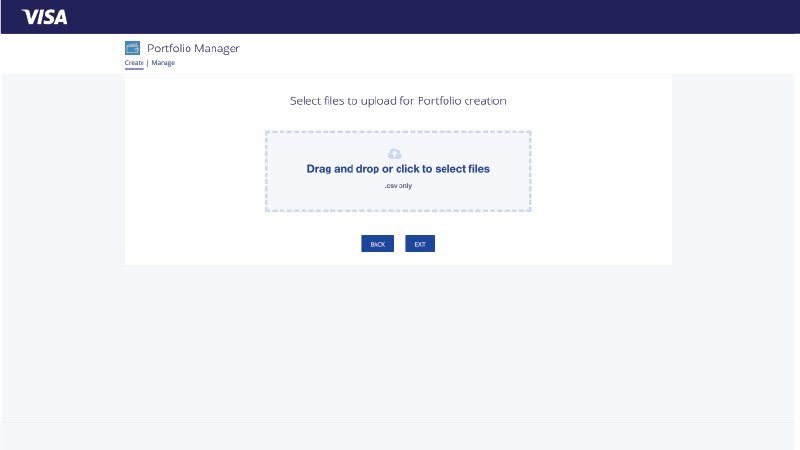 Portfolio Manager Tool
Segment and monitor cardholder behavior to help you make more informed business decisions.*
*Issuers only

Enjoy ongoing support
Get continued assistance through training sessions and webinars.
Email us for support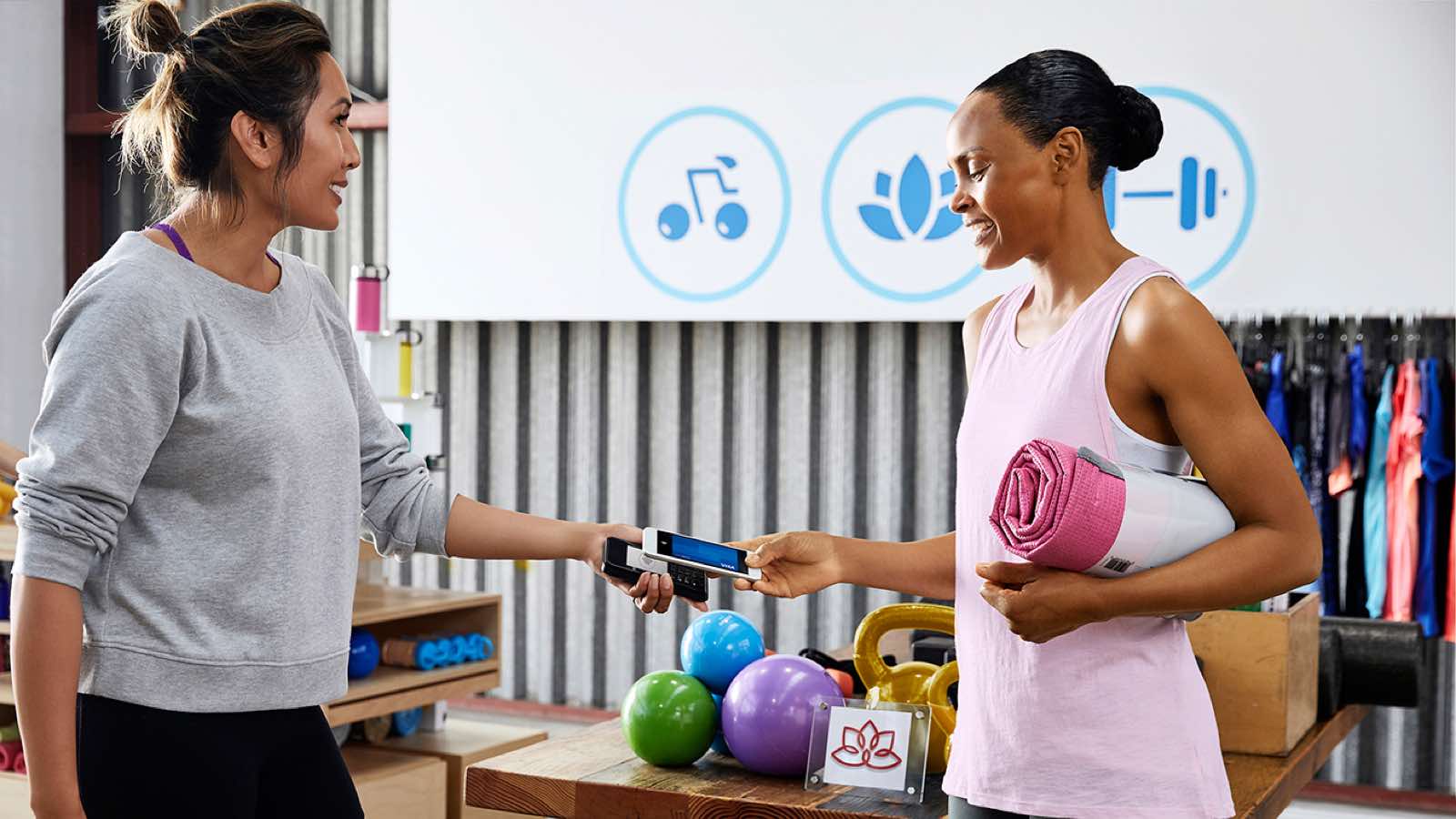 Managing fraud
Read how Visa Analytics Platform can make an impact to help minimize losses and increase profits in your business.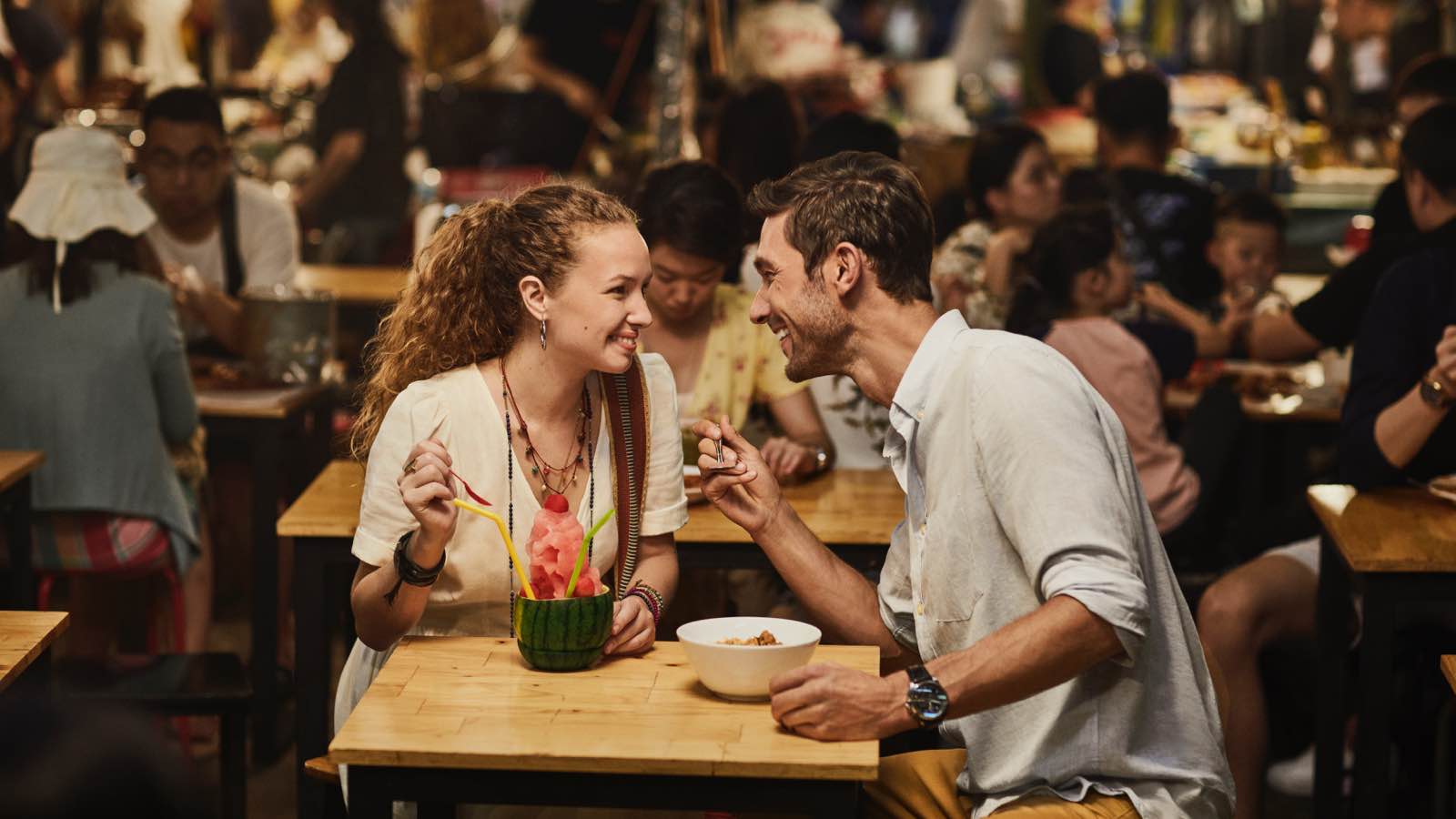 Cross-border usage
Explore how Visa Analytics Platform provides a deep-dive into cross-border transactions by examining areas such as product categories, online vs in-person purchases, market concentration and more.
Get started
Identify new opportunities through data-driven analytics that can help shape strategy and drive your performance.