As the payments landscape evolves from cash to digital mediums, there's an opportunity to learn how to capitalize on these changes and turn them into marketing opportunities. Here are eight best practices to help drive your card to "top-of-wallet" status in your customers' wallets: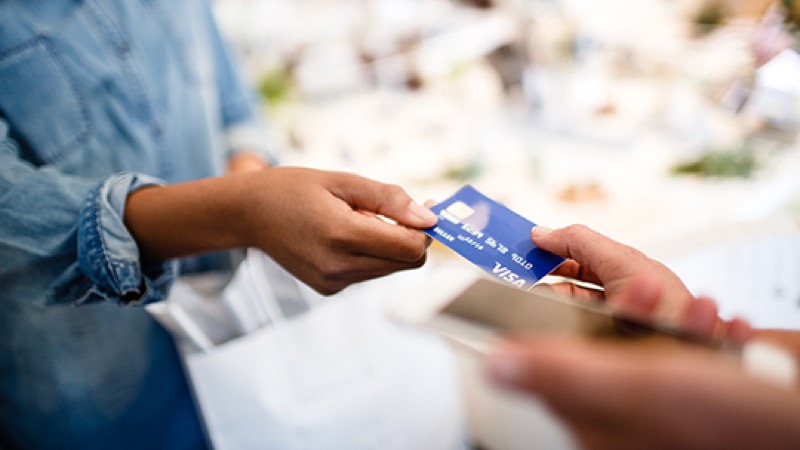 Regular communication with customers: Establishing ongoing communications with cardholders can help reinforce your card value proposition, communicate benefits and heighten brand awareness. There's great potential in a multichannel approach, using both traditional and digital communications tools and existing customer touch points.


Segmented offers: It may be effective to design differentiated and segmented marketing campaigns and promotions for different types of customers. For cardholders who use their card infrequently or for low-ticket items, you may be able to capture more usage with spend-and-get offers or bill pay campaigns—and for cardholders who spend frequently, a good approach might be to encourage digital wallet usage and give them more spending power with a credit line increase.


Targeted promotions: To encourage specific spend behavior such as small-ticket purchases or new merchant category purchases, consider promotions aimed at cardholders that are likely to spend in those categories in the future. Visa can help you identify current spending trends, patterns and customer segments to help you more effectively match your promotions with the right customers and grow usage.


Diversified messaging: Sending ongoing communications without overwhelming your customer base is a tricky balance. One solution may be to diversify your communications by promoting varied card benefits or offers, including balance transfers, credit line increases, bill pay, small ticket purchase messaging, holiday offers and sweepstakes.


Seasonal spending promotions: You may be able to take advantage of seasonality in spending behaviors by timing your spending offers to maximize the impact. Some seasonal options include:



January: Promote balance consolidation and increase spending power through balance transfer offers and credit line increases
June: Encourage summer vacation spending with rewards messaging
August: Create back-to-school usage offers with spend-and-get offers
November: Develop holiday spending offers to encourage top-of-wallet behavior


Timed balance transfer promotions: Seasonality in spending also creates opportunities for targeted balance transfer offers. Potential usage campaign themes include:



January: Promotions encouraging transfer of holiday balances
April: Messaging around paying taxes using credit products
August/September: Campaigns directed at parents and students who are paying tuition and getting ready for the school year.


Your rewards program: Your rewards program can be a cornerstone of your usage strategy. For example, you may encourage top-of-wallet behaviors by reminding customers how they can earn and redeem their rewards. Customers that are actively engaged with your rewards program should demonstrate top-of-wallet behavior.

It can be valuable to remind your customers of your program's earn rates and redemption options. Consider tying incentives to the rewards earning structure that you have in place. For new customers, consider a spend-and-get campaign that encourages active usage for everyday and big-ticket purchases. To promote engagement and encourage adoption, it may help to establish a low redemption tier that active cardholders can achieve in the first three to six months.


Usage promotion vs. early month on book (EMOB): Usage campaigns can help drive increased spend behavior from active customers. Usage campaigns should garner better results from already-active accounts versus inactive segments. If you are interested in activation strategies, consider an EMOB campaign. The goal of a usage campaign is to drive top-of-wallet card status while EMOB is intended to drive initial activation with new customers.
We can help you better understand cardholder behavior by analyzing spend data and making recommendations for audience segmentation. We can also pair this with a lifecycle marketing campaign executed by Visa on your behalf to help drive usage and help you review and optimize your rewards program. Contact us for more information.