Look
Check for the Contactless Symbol

on the store's checkout terminal.
Tap
When prompted, bring your card or device within a few inches of the Contactless Symbol

. (Tip: actual tapping is optional.)
Go
Get the ok— a "beep", checkmark or green light — and go! (Seriously, that's it.)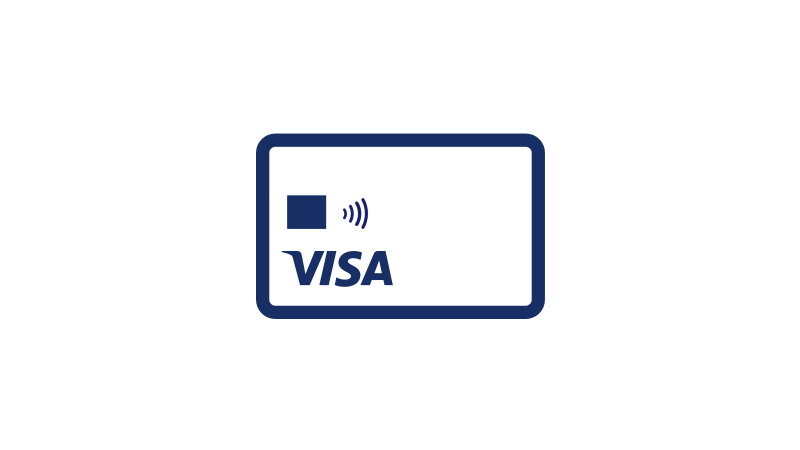 Contactless Visa Cards
Pay with your Visa card using RFID technology.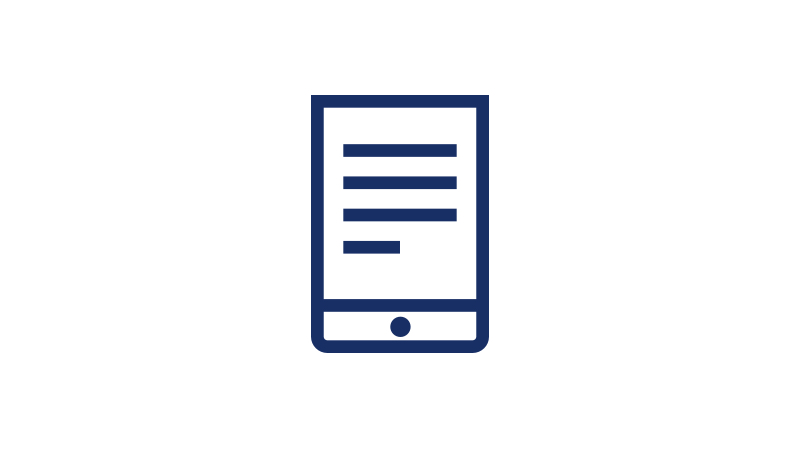 Devices
Pay with with your NFC-enabled mobile phone, smart watch, fitness tracker or other device.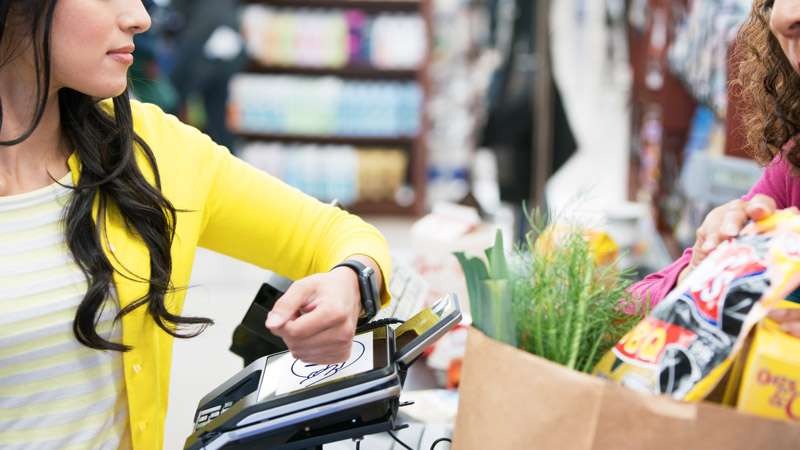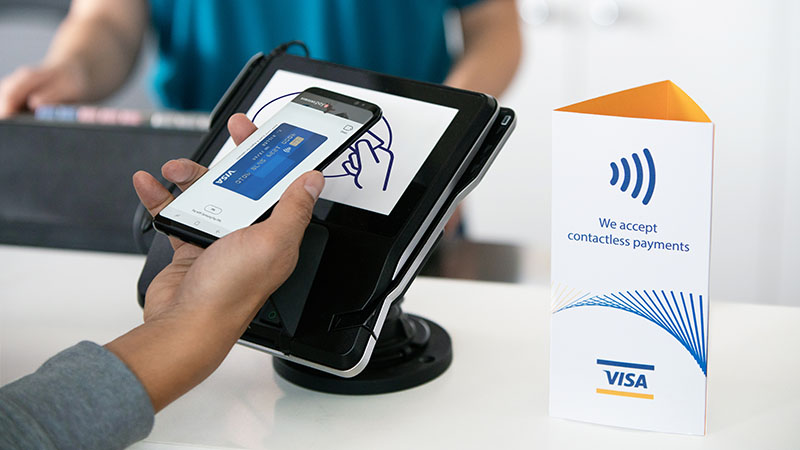 Contactless payments are a secure method for making purchases with your credit or debit card using either RFID technology (found in a chip card) or, NFC (the technology that powers Samsung, Pay, Apply Pay, Google Pay, Fitbit Pay and other smartphone mobile payment apps). Tapping your card or device near the Contactless Symbol sends your payment for authorization.

The EMVCo Contactless Indicator* on a card means it can make contactless payments. The Contactless Indicator on a checkout terminal means a merchant accepts contactless payments.

The EMVCo Contactless Symbol* is where you tap your contactless card or payment-enabled device on the checkout terminal to make a payment.

You'll see the Contactless Indicator on your card. For your phone or other device, please see Apple Pay for Visa, Google Pay for Visa and Samsung Pay for Visa.

To pay at a store using your contactless credit or debit card, you simply need to hold the card near the payment terminal. The payment terminal and your contactless card both use RFID technology to communicate with each other and process the payment.


It works best when your contactless card or device is held flat over the Contactless Symbol, instead of at an angle.

No, actual tapping is not necessary.

Once you are prompted to pay (by the cashier, a light on the machine, etc.), place your card or device within 1-2 inches of the Contactless Symbol on the terminal.

Contactless payments are fast and easy, which makes them ideal for places like fast food restaurants, grocery stores, bodegas, vending machines, taxi cabs and more.

Contactless payments are secure because just like a chip card, each transaction is accompanied by a one-time code that protects your payment information.

Unlike cash, contactless payments provide an electronic record of your purchases and give you all the functionality of a Visa card, so you can add a tip, get cash back (where available) and more.

Most contactless payments, including contactless Visa cards, Google Pay and Apple Pay, use the same NFC (Near Field Communication) technology. Samsung Pay, however, works with both NFC technology and MST (Magnetic Secure Transition) technology, which can be used anywhere you can swipe.

Yes. Here's why:

Just like with a chip card, each transaction is accompanied by a one-time code that securely protects your payment information.
You can't pay accidentally—your card or device must be within 1- 2 inches of the terminal for the sale to register. And you won't be billed twice, even if you accidentally tap twice.

Yes. Millions of places around the world accept contactless payments, wherever you see the Contactless Symbol . In countries like Australia, Canada, the UK and France, over half of retailers currently accept contactless payments. If contactless payment is not available at a location, you can simply swipe or insert your contactless Visa card at checkout.

NFC stands for Near Field Communication. This technology enables devices to talk to each other. Convenient when you want the Visa card stored in your smartphone's mobile payment app to communicate with a payment terminal at a store. In short, NFC makes contactless payments possible.
*The Contactless Symbol and Contactless Indicator are trademarks owned by and used with permission of EMVCo, LLC