Let's talk about how we talk about interoperability
We typically talk about interoperability in terms of technical interoperability, network interoperability, and regulatory interoperability. In these discussions, evolving technology, standards, payment system modernization, regulatory harmonization, and trade agreements loom large. Because regulatory interoperability, done well, enables the other two types, it is perhaps the most important to make progress on. Discussions of interoperability can sometimes turn into recommendations for uniformity and rigidity, and we believe this can stifle innovation and lead to single points of failure.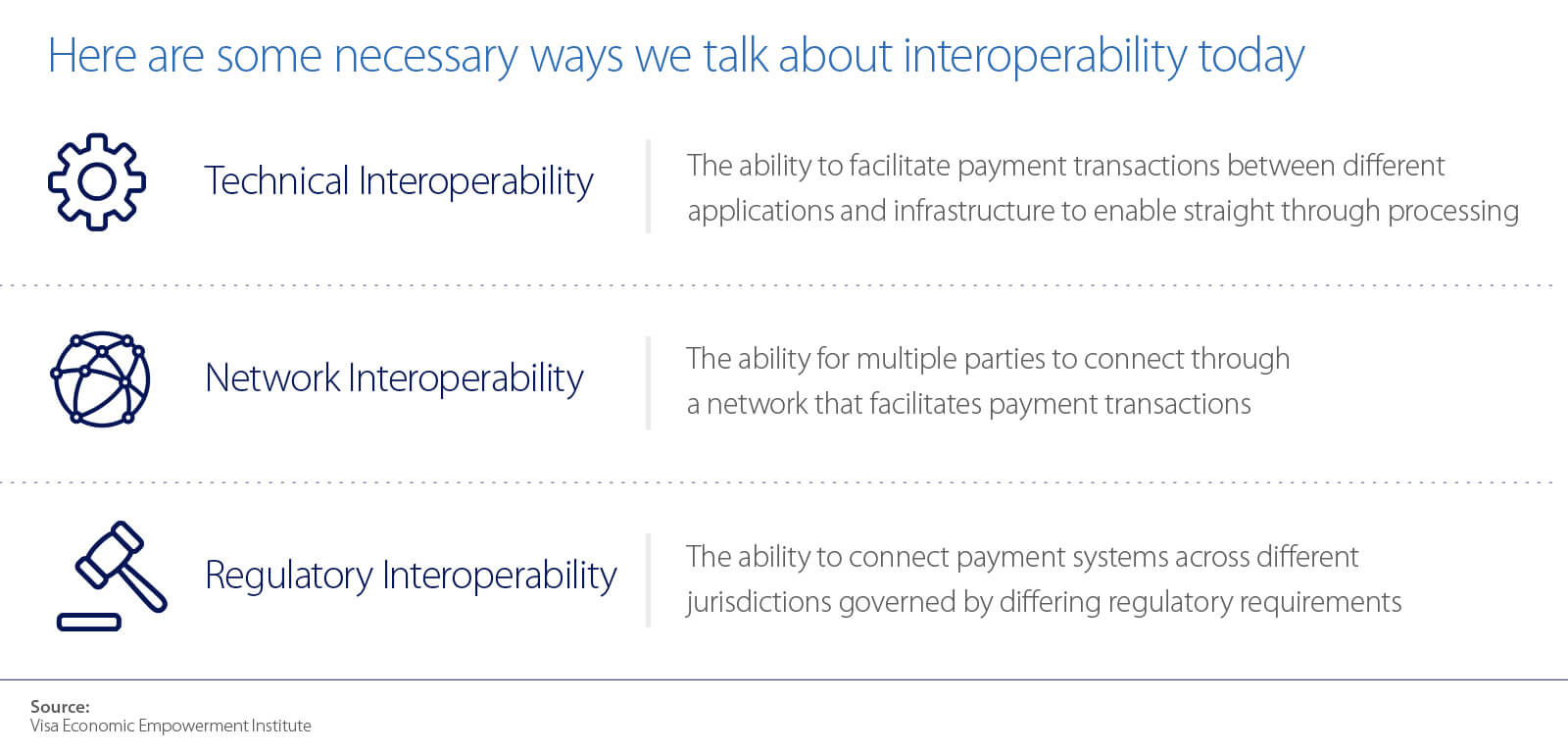 This graphic describes three types of interoperability: technical, network, and regulatory. Technical interoperability is the ability to facilitate payment transactions between different applications and infrastructure to enable straight through processing. Network interoperability is the ability for multiple parties to connect through a network that facilitates payment transactions. Regulatory interoperability is the ability to connect payment systems across different jurisdictions governed by differing regulatory requirements.