The rise of digital remittances: How innovation is improving global money movement

Remittances are monetary lifelines sent by migrant workers back home. They are crucial for hundreds of millions of families and for many countries that depend on them. In this paper, the Visa Economic Empowerment Institute (VEEI) study team examines remittance trends, takes a look at the advantages of digital remittances, and offers recommendations for continuing to improve global money movement. By examining World Bank data and through our own remittance modeling, we find that digital remittances are on an excellent cost trajectory. In fact, in many corridors, they are meeting or exceeding the United Nations Sustainable Development Goal 10 of a 3 percent cost. The VEEI study team finds that remittance innovation, in the form of new digital business models paired with global network capabilities, is achieving faster speed, better transparency, and lower costs for people. Further reductions in remittance costs will require regulatory streamlining and, importantly, digital enablement for recipient families and countries, so that remittance flows are truly digital end-to-end. The study team offers five recommendations for achieving improved money movement for everyone, everywhere.

Remittance cost trends by funding method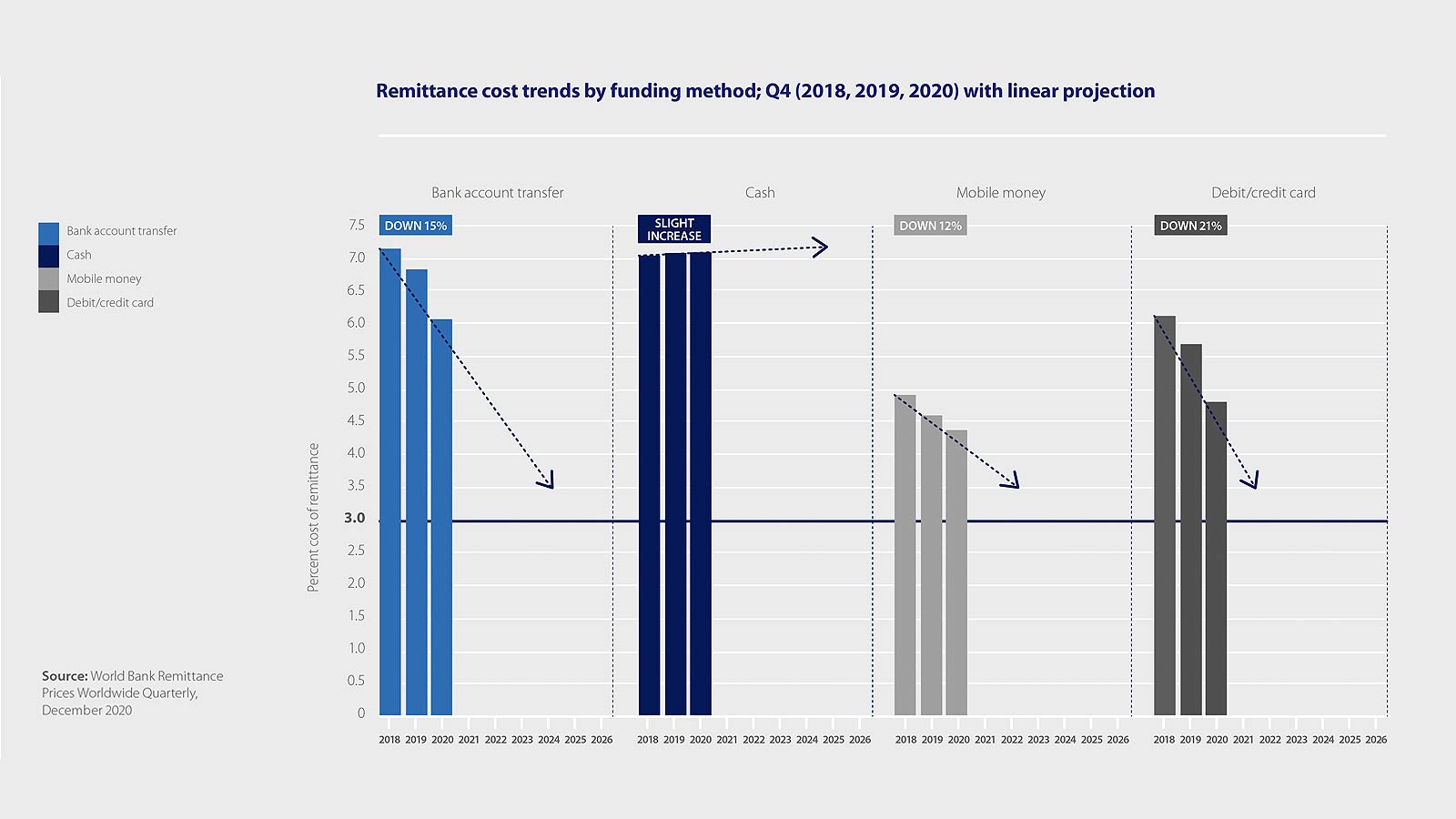 This graph shows the average cost of remittances by various instruments used to fund the transaction, from 2018 to 2020. The instrument types included are bank account transfers, cash, mobile money, and debit/credit card. The average cost for all but cash declined over the 2018 to 2020 time period. Across all three years, cash cost was highest, and mobile money cost was lowest. Remittances initiated with debit/credit cards saw their costs decline 21% over this period, putting these remittances on the best cost trajectory of the four types.