Visa's Ready to Return helps Bay Area job seekers re-enter the workforce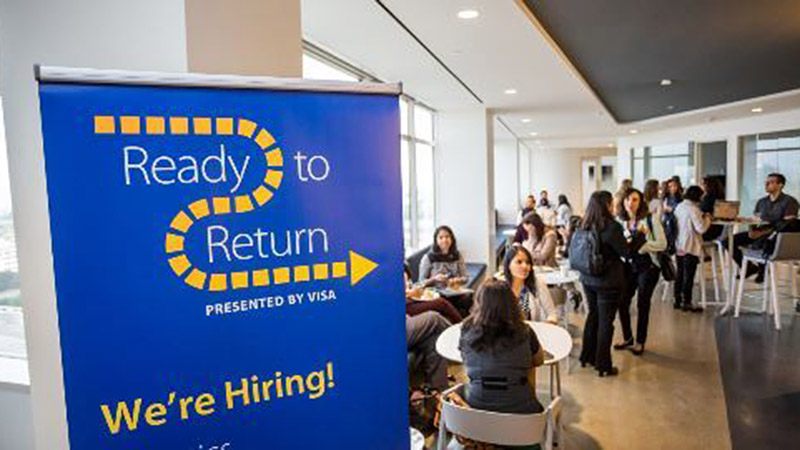 Sometimes, life forces us to make the difficult decision to put a career on hold in order to care for family members. Returning to the workforce after an extended time away often challenges one's confidence and skill set. Visa's Ready to Return program is not only a recruitment event, but an opportunity for Visa to give this valuable talent pool the encouragement, tools and help they need for the next phase in their careers.
Back by popular demand—since its inaugural launch last year—the Ready to Return conference took place at Visa University at the company's Foster City headquarters on July 27 and 28. A select group of women and men participated in motivational speaker sessions, took advantage of time with Visa recruiters and received advice from executives.
Watch the video to see what happened at this year's Ready to Return conference: