Visa employees celebrate Black History Month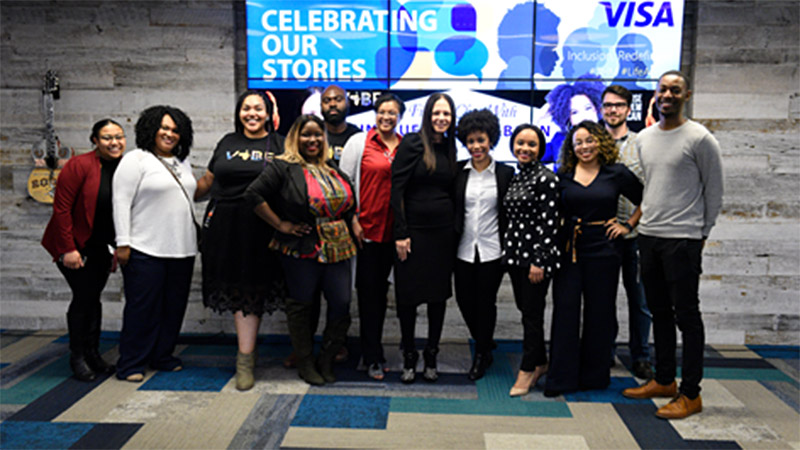 At Visa, we want to foster a feeling of connectedness in the workplace by valuing and supporting all aspects of diversity. Throughout the month of February we celebrated Black History Month, which is not only a chance to honor the achievements of the black community, reflect on the past and look ahead to the future, but also to examine how to demonstrate inclusion in our everyday interactions with one another.
The Visa Black Employee Network, or ViBE—an Employee Resource Group—teamed with the Diversity& Inclusion Team to host events in the San Francisco Bay Area, New York, Ashburn and Austin offices. With this year's theme "Inclusion, Redefined; Celebrating Our Stories," all events created awareness and influenced robust dialogue amongst our employees.
See our employee events in action in the video and photos below, learn more about Diversity & Inclusion and check out careers at Visa.
Jolen Anderson, Visa's Chief Diversity Officer, facilitates a panel with representatives from HeLa (Henrietta Lacks) Foundation, Code 2040, STEAM (Science, Technology, Engineering, Art/Design, and Math) Role and SLAC (Stanford Linear Accelerator Center) National Accelerator Laboratory in Foster City