How Visa is simplifying business travel for companies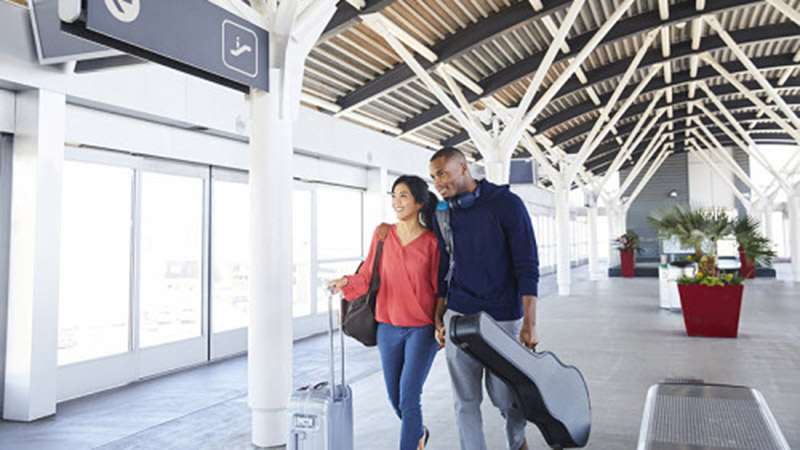 Global business travel is expected to grow by approximately seven percent per year by the end of 2021, according to GBTA BTI™ Outlook—Annual Global Report & Forecast. This presents an incredible opportunity for the travel industry and for businesses who continue to focus on gaining the most leverage from their travel management practices and driving further top and bottom line growth.
Organizations with mobile workforces are tasked with the time-consuming task of manually piecing together data from their employees' travel itineraries and trip details from a variety of sources, including their corporate travel agencies and payment networks. Corporate card managers do this to glean greater insight into their company's travel card spend; accounting departments seek the information in order to simplify reconciliation of expenses, and business operation managers always look to uncover new ways to manage their corporate travel to drive the best results for their businesses.
Today, we are excited to announce we are working with Grasp Technologies, a leading provider of data management, visualization and payment solutions in the Travel and Expense (T&E) industry, to simplify corporate card management for businesses around the world. Commercial Visa card issuers and their corporate clients can now benefit from Grasp's connections and experience working with over 400 global Corporate Travel Management Companies (TMCs). This can help boost their access to enhanced data, such as itinerary data, and speed their implementation of Visa's Global CTA (Central Travel Account) Solution, a unique solution that unifies corporate-travel data and provides customized reports to participating issuers and their corporate clients.
Through Visa's connection to Grasp Technologies, corporate card managers at small businesses to large enterprises can obtain a variety of insights into their Visa travel card usage matched with their travel itineraries from participating TMCs globally. This helps resolve a number of pain points travel and procurement departments face today, including proper enforcement of their corporate travel policy and accountability of travel spend.
At Visa, we are always looking for more ways to drive innovation in order to help ease, or remove our clients' pain points. Our work with Grasp Technologies is the latest testament to this goal. Our service is currently live in North America and Europe, and we plan to expand to LAC and AP regions soon.
For more information on how financial institutions and their corporate customers can benefit from this offering, or to learn more about enhanced data or the Visa Global CTA Solution, please contact Visa Business Solutions.