Yes she can: Female founders speak the truth about the startup life
A new report from Visa reveals the trials and triumphs of female entrepreneurship in the United States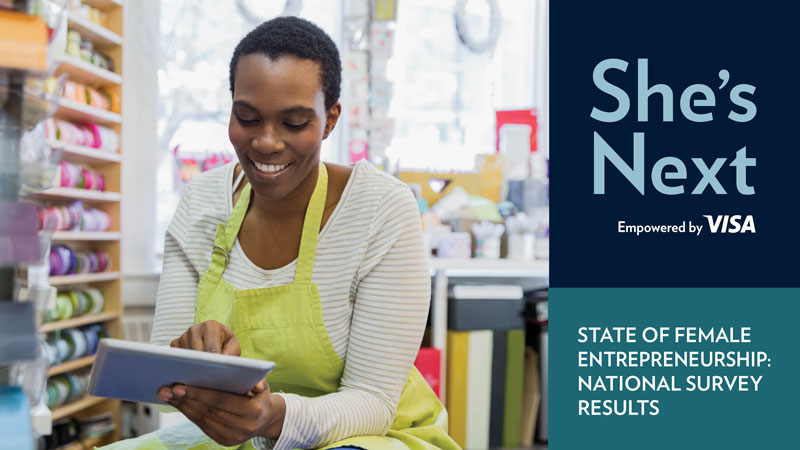 Female entrepreneurs are on the rise, making up one of the fastest-growing segments in small business globally[1]. What's motivating women to take the C-level reins of their careers? Passion for what they do, financial freedom and flexibility top the list in a new report, State of Female Entrepreneurship. Visa shared the report at its first "She's Next, Empowered by Visa" event in Atlanta today.
While 76 percent of women surveyed said they feel more empowered as business owners today than they did five years ago, challenges like raising capital still creep up; nearly three-quarters of respondents chose to self-fund their startups. Other concerns included building a good team (37 percent reported this as top-of-mind), finding the right tools for the job (36 percent) and dealing with competitors (36 percent). Still, women-owned small businesses are thriving, with an average annual revenue of $1.1 million and an impressive longevity—on average they've been operating for 11 years.
She's Next is being supported by the Female Founder Collective (FFC), a network of businesses led by women to support women, and its founder, fashion designer Rebecca Minkoff, to offer unmatched resources and opportunities for female entrepreneurs. First on the campaign trail: an event today in Atlanta focused on digital marketing, a topic about which respondents were eager to learn more. Read the full State of Female Entrepreneurship report and discover more insights into women-led businesses in the infographic below.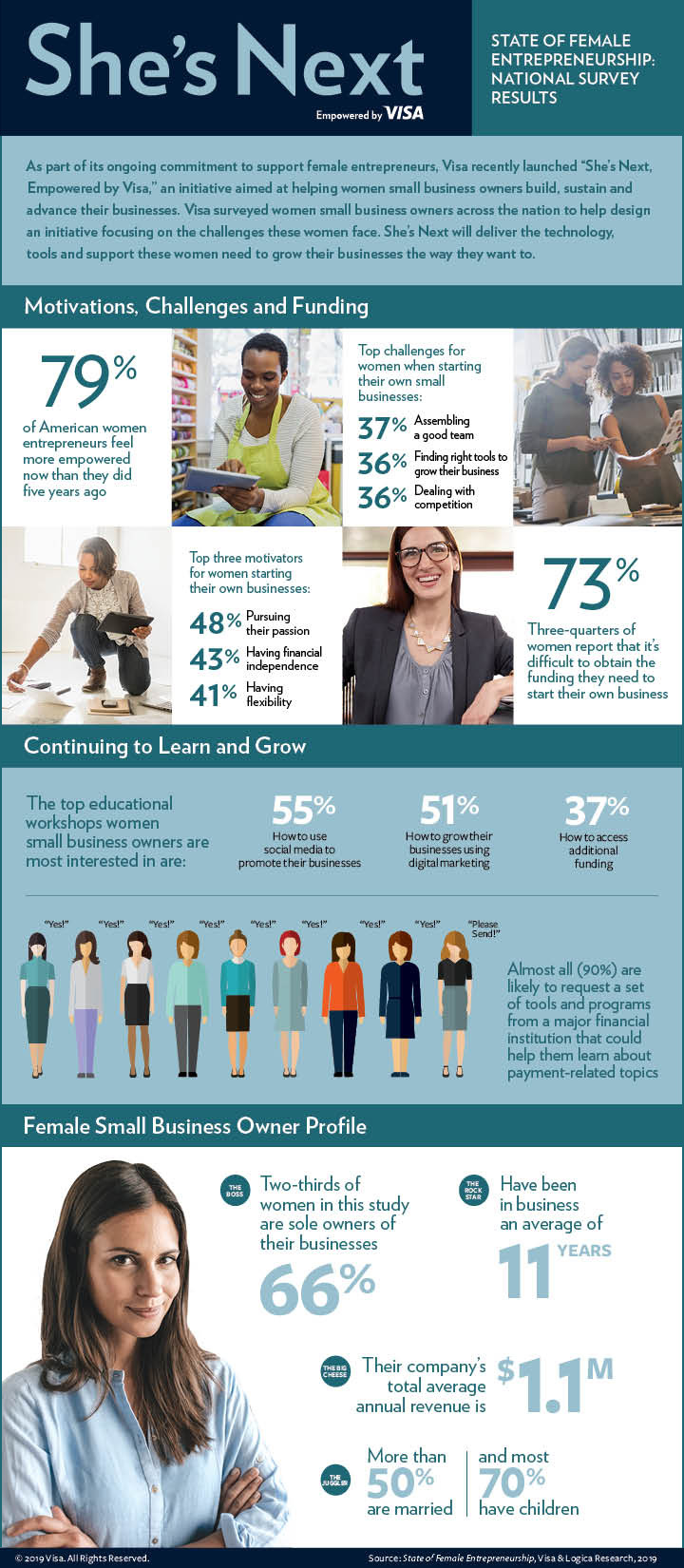 Are you a female founder? Download your free, resource-filled toolkit here.
_____________________________________________________