How to make money talk "fashionable" for women
Visa and New York Fashion Week aim to help women talk openly about finances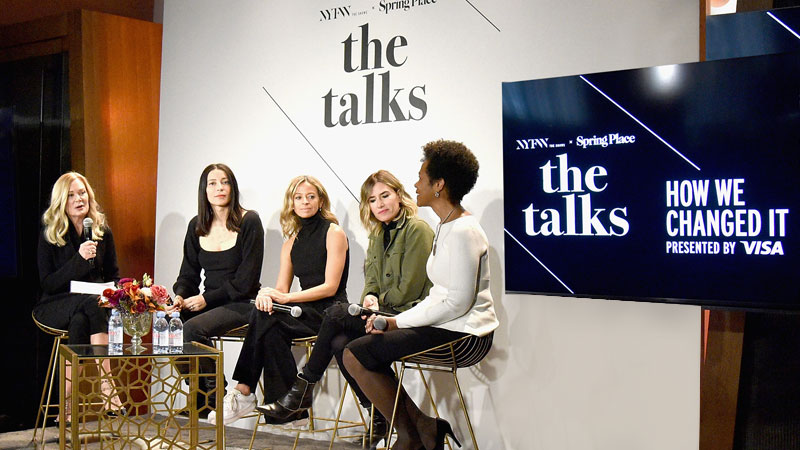 Money remains a taboo topic, according to a Money is Changing survey commissioned by Visa and Lieberman Research Worldwide, simply because women are uncomfortable talking about it. They are more likely than men to feel financially stressed and are less confident and more uncomfortable about discussing money in the workplace, at home, with friends and in relationships.

Visa is working to shift the conversation with a series of finance-focused events at New York Fashion Week this week, where Visa is the Official Payment Technology Partner. A Visa-hosted panel included four female disruptors discussing how the next generation of women can be bolder about money to create financial equality for all, including Alli Webb, founder of Drybar and Yael Aflalo, CEO and founder of Reformation.
Visa is also spotlighting female-centric charities and female-founded businesses—all members of the Female Founder Collective, which recently teamed up with Visa on its She's Next, Empowered by Visa initiative—with a back-by-popular-demand contactless shopping experience on site at New York Fashion Week. Shoppers can simply tap to pay for limited-edition items (Sundays nail polish, a Phenomenal Woman t-shirt and Bulletis "beanies") from contactless vending machines, each supporting Girls Inc., Girls Who Code or Dress for Success, respectively.