Black History Month Focus: Nuclear engineer on how inclusion shapes success
From nuclear submarine officer to day trader to financial services to Visa, Chad Pollock reflects on the importance of inclusion to shape success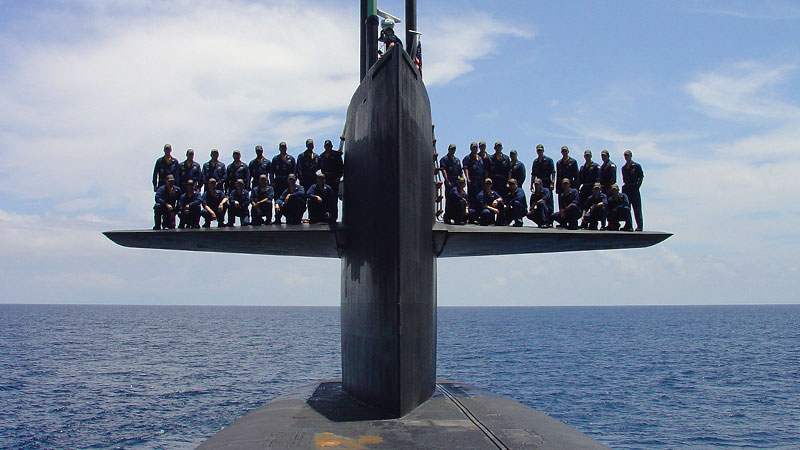 Black History Month is a time to recognize and celebrate the achievements of the African American community. At Visa, universal acceptance for everyone, everywhere is more than just a brand promise, it's part of the culture. That's why team members and managers continually strive to foster inclusion in the workplace and support diversity of thought, culture, and lifestyle.
To highlight these values in action, we chatted with a few Visa employees to find out what inclusion means to them. Here we meet Chad Pollock, director, Innovation & Design, based in New York.
What does inclusion mean to you and why do you believe it is so important?
Inclusion means all people feel respected and valued, while sharing access to the same opportunities. We all have different backgrounds, skills, and experiences. Inclusion is critical to the well-being and success of employees, business partnerships, and customers. Inclusion empowers people to bring their complete selves to the table, enabling the best of everyone to flourish. I believe we are all responsible to "lift as we climb."

What does inclusion look and feel like to you?
I experience intentional inclusion every day. I've had a few vastly different jobs prior to joining the payments industry—nuclear submarine engineer, day trader—and have experienced over and over again that innovation requires ideation, collaboration, and implementation, and that's just to start. Whether we're planning a client engagement, creating thought leadership content, or evangelizing solutions that are in the market, inclusion is exercised every day. Even something as simple as the tour experience at our New York Studio was built out of the skill, knowledge and point of view from each member of our team. After all, our clients who come to New York also come from different backgrounds and mindsets as well.
Wait…you are a nuclear engineer? How did that experience shape your views on inclusion?
I'm fortunate enough to have experienced extreme inclusivity during my time as a Nuclear Submarine Officer. Visa hails as close runner-up!
A submarine is one of the most dangerous places in the world. When things go bad, they go bad very quickly. There is no time or space (literally) for exclusion. The entire crew is codependent; either everyone comes home, or no one does.
I use this as framing because the Innovation & Design organization operates in a similar fashion. We are a small but mighty team that is driven towards a common objective—to foster the best ideas aimed at achieving the best outcomes for our clients and ecosystem. The benefit is that everyone feels empowered to push the envelope, speak up, and fail fast. It's a beautiful thing.