New APIs and tools help issuer processors address new payment trends
Visa DPS customers can use new tools to deliver innovation with speed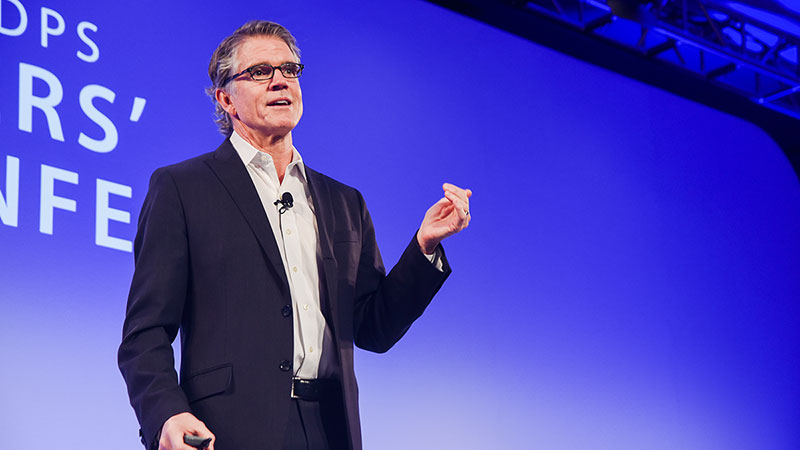 Today at the annual Visa DPS User Conference in Denver, Colorado, Visa DPS, the largest processor of Visa transactions globally, made new APIs available online at the Visa Developer Center for financial institutions, fintechs and partners that process their debit and prepaid programs with Visa DPS. 
Shifting customer expectations, emerging technologies and significant growth opportunities presented by the accelerated adoption of digital payments means financial institutions and processors can no longer stand idly by for the next trend to emerge. Instead, they need technology solutions that can enable the future of payments experiences, today. Enter the new Visa DPS APIs available online at the Visa Developer Center.
Visa DPS APIs provide financial institutions with open, easy access to Visa and Visa DPS API-based processing solutions and capabilities, helping them quickly and easily implement the latest payment technologies and deliver innovative, secure and convenient customer experiences. Clients gain the flexibility and choice to build solutions that best fit their working models and specific customer needs.
Here's what to expect from the new portal, which provides a front door for Visa DPS APIs:
A one-stop shop to Visa API capabilities
Gain easy access to the latest payment technologies from Visa and Visa DPS through the Visa Developer Center to enable improved customer experiences, including new capabilities such as One Time Password, CVV2 Generation, Cardless ATMs and Digital Issuance
Custom solutions and delivery
Build on a single API or implement a bundled solution for flexible ways to deliver the best solution for your customers in the best way for your organization
Easy-to-use, open APIs
Visa DPS APIs within the Visa Developer Center are designed as a welcoming, user-friendly environment and interface, even for non-developers
Consulting services
Visa payment experts are on hand to help clients through every step of their development journey. Employing real-world experience, data analytics and proven use cases, our experts help solve the needs of all types of financial institutions, big and small
Visa DPS APIs on the Visa Developer Center support the full lifecycle required for emerging payment concepts to be successful.  DPS customers utilize the combined assets of Visa and Visa DPS to rapidly launch new innovations at scale.
Learn more and engage with Visa DPS here.
Be sure to follow along for all news and happenings at the Visa DPS User Conference this week with #VisaDPSUC2019. We look forward to seeing what we can build together.