What's the difference between gender equality and equity?
Two Visa employees explore inclusion and #BalanceForBetter as part of an International Women's Month series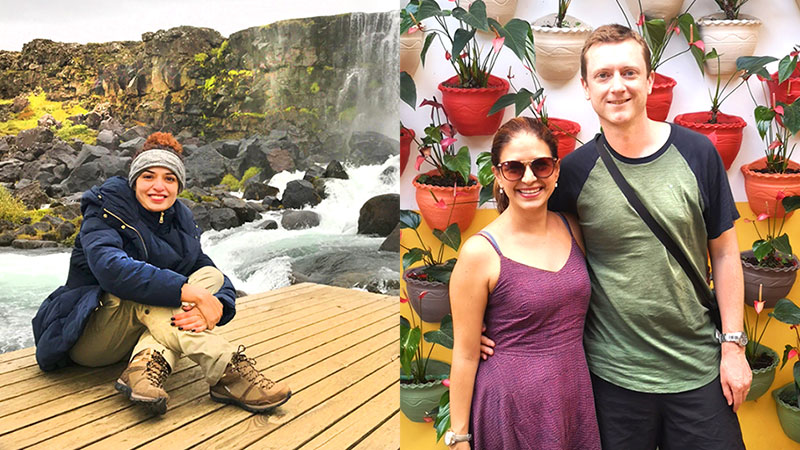 Visa is celebrating International Women's Month by asking members of the team what inclusion means to them.
Here, we chat with Sunayana Kirpalani, business planning leader in the UAE Dubai office, and Melissa Ortiz, project manager in the United Kingdom, who share their thoughts and words of advice for people striving to #BalanceforBetter in the workplace and the world.
What does inclusion mean to you in the context of workplace culture and opportunity?
Kirpalani: Inclusion to me is being accepted as a part of the spectrum of normalcy. As a woman of color, of Asian origin, being acknowledged as normal, receiving equal opportunities for coaching, for skill enhancement, for diverse work experience being considered and favored equally for the next promotion is inclusion for me.
Ortiz: To me, inclusion means everyone feels secure to express their opinions because there is an underlying agreement that we will respect each other even if we don't always agree.
How do you think employees benefit from an inclusive culture?
Ortiz: Everyone has a different perspective but quite often, we share a common purpose. If you can find that common purpose, then you are off to a great start. Some of the best feedback I received has come from people who have a different way of dealing with challenges than I. These colleagues expressed their point of view because they felt I was open to listening. If you create that safe environment, others will share that space with you, and enrich your life, not just on a professional level but a personal level.
How do you "redefine" inclusion?
Kirpalani: Inclusion starts with connection. Connection is why we are here. It gives purpose and meaning to our lives. Inclusion can happen when people are allowed to be vulnerable and bring their most authentic selves to work without the fear of disconnection. Whether it is forming a bond with your client, the users of your products or your colleagues, authenticity is important. Understanding what we do has an impact on people's lives is being inclusive.
Do you believe that Visa is creating an inclusive workplace culture? If so, how?
Kirpalani: Cultural transformation is never easy. It takes rigor and determination. It takes time to alter perceptions and to convince people that a balanced and inclusive workplace is better not just for the organization's performance, but to create a better world. Under [CEO] Al Kelly's leadership, Visa has put in place an ambitious strategy and the executive management is working tirelessly to raise awareness among our teams. While acknowledging that we still have a long way to go, I am proud to be part of an organization that has its heart in the right place and I am very appreciative of the work groups in all geographies are doing to push boundaries.
What advice would you give to someone who wants to help #BalanceForBetter and move the needle on creating gender parity in the workplace and in the world?
Ortiz: Make sure you know the basics, read and learn the difference between gender equality and equity. If you want to join the conversation and make an impact, you need to go beyond the numbers and quotas. I am constantly reading because there is a lot to learn.
Read more stories about Visa employees and Visa's commitment to a culture of inclusion.