Technology leader Rajat Taneja talks about #BalanceForBetter
Visa's EVP of Technology and Operations discusses how his progressive family informed his approach to closing the gender gap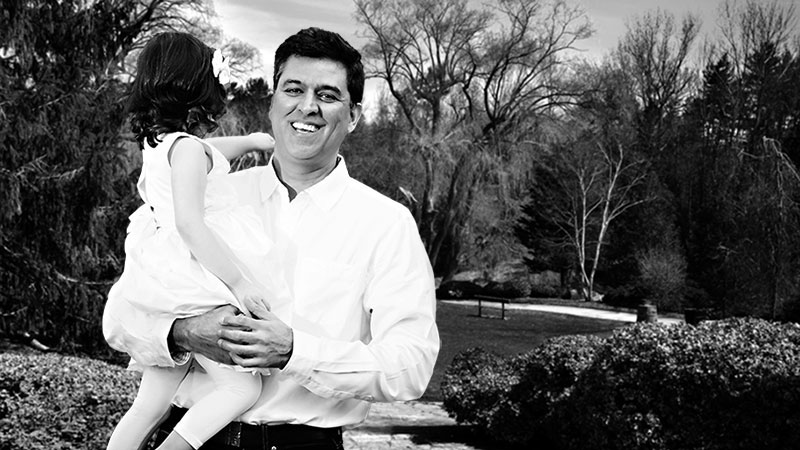 The theme for this year's International Women's Month, #BalanceforBetter, means that a gender-balanced world is a better one. Men play an important role in achieving the world the hashtag envisions. To get one man's perspective on gender diversity, we sat down with Rajat Taneja, Visa EVP of Technology and Operations.
Q: There is a growing body of research that suggests gender stereotypes can be imprinted at a very young age.[1] Looking back on your own upbringing, how do you think your parents influenced your perspective on gender equality?
A: I was incredibly fortunate to grow up in a family of strong and capable women. My maternal grandmother was one of few women in her generation to attend college and she inspired my mother, who trained as a teacher and went on to be an executive at a large corporation. I have to give my dad some credit as well. He is a true Renaissance man—with interests spanning the arts, literature, poetry and science. Despite the cultural mores of the time, he fully supported my mother's professional aspirations. When he got a new job far from where we lived, he elected to commute, preserving my mother's career and minimizing the disruption to our family. It's not unusual in today's world for both parents to work full-time jobs outside the home, but it was far from the norm when I was growing up in India in the 1980s. The values and role models of my upbringing have certainly inspired my approach to parenting. 
Q: How do you think about promoting gender equality in your home?
A: I'm learning a lot by watching my son and daughter. They're seven-year old twins, and despite their obvious similarities, there are profound differences in how they approach the world. And part of that, I think, comes down to gender. As their father, I know that my interactions with them can either reinforce or break down some of those behaviors.
Q: How do you put this philosophy into practice day-to-day?
A: To the extent possible, I treat my son and daughter exactly the same. I have the same rules and the same expectations. One rule we have is that you have to try something 15 times before deciding whether you like it. Part of that process is to overcome any preconceived notions they have about what's "appropriate" for girls or boys. There are lots of studies that show how women are disinclined to pursue an activity unless they're confident they are qualified. I saw this dynamic play out when I took my son and daughter to a Karate class. My son jumped in, but my seven-year-old daughter was reluctant to try, perhaps because she was the only girl and perhaps because she was concerned she wouldn't be good enough.

Academics call this "the imposter syndrome"[2] and it is a major barrier to diversity. I remember saying: "I am sitting right here…go try it…if you don't like it come back to me—I am your safety net." True to form, she joined the group and was one of the best in the class. The lesson here is that you have to encourage participation and make adjustments based on the person with whom you are working.
Q: As the leader of Visa's technology organization, how are you thinking about promoting gender balance in your function?

A: This is probably the part of my job where I spend the greatest energy and mental focus. In particular, I'm focused on making sure that women on the technology team are raising their hands for advancement opportunities—and understanding what impedes them when they don't. We're also looking closely at the pipeline of talent joining our team, and taking measures to make it as diverse as possible.
Q: Let's start with the hiring process. What changes have you made? Are you seeing traction?
A: The first hurdle is a recognition at the highest level of management that the incoming class of new employees should be close to the composition of the communities where we live. We're looking closely at our hiring processes, and insisting that recruiters deliver a diverse slate of candidates for every role, even if it extends the hiring timeline. Starting with a diverse pool of talent is an important first step for overcoming unconscious biases in the hiring process.
We're starting to see the impact of this policy change. We were at roughly one-quarter female candidates when I joined the company and now we're at more than 30 percent. We have a way to go to reach 50 percent, but we're definitely on the right track.
Q: How are you closing the gap on your team to ensure the number of women being promoted to senior positions equals the number of men?
A: We need to be proactive in encouraging women to throw their hat in the ring for positions that open up internally. Part of that is overcoming some of the biases I noticed when my daughter tried Karate. A report from HP found that men apply for a job or promotion when they meet 60 percent of the qualifications, but women apply only if they meet 100 percent of them.[3] 
As managers we need to encourage and foster an environment where it's safe to move beyond comfort zones. What if we allowed internal candidates to try a new position for a period of time to gain confidence and overcome their fear of failure? We'd have to create a safety net that provides a path back to their core area of expertise, but I'd believe it would be seldom be used.
There is plenty of evidence that gender balance in senior leadership is good for business. But it also paves the way for rising talent, who get inspired to take on leadership roles when they see others like them already doing it.
Q: Many companies are placing an emphasis on retention programs to maintain and drive gender diversity. What role does retention play in your overall D&I strategy?
A: I'm a big believer in a concept called the "The Stay Interview." Leaders need to have regular conversations with their teams to identify employees at risk of leaving before they quit. We need to understand the motivators at every level and that includes gender. We need to find out the attrition rates among women and the triggers—time in the job, etc.  We have to know in advance that people are thinking of leaving and why so that we can address their departure issues and hopefully retain them.
Q: Are you optimistic about the future of gender diversity?
A: Yes. Consider the three areas where diversity manifests itself—in the home, in the workplace and in the community. I'm optimistic because I feel we're seeing progress in these areas like never before. We have a long way to go and there will be setbacks, of course, but the trajectory is encouraging
Q: What do you think is driving that progress?
A: A lot of it comes down to role models. Think about the U.S. election cycle in 2018, which sent 117 women to Congress. This historic class paves the way for other women and girls, who may consider leadership opportunities in a new light. It also broadens the public's image of who belongs in power, particularly for fathers, sons and brothers, who play a big role in championing the women in their lives.
I'm also inspired by efforts we're seeing in the private sector. I love the concept behind the "She's Next" initiative, which supports women small business owners around the world. I find this idea extremely encouraging—that we've entered an era when my daughter, your daughter, all the daughters and sisters and spouses have the same opportunities as our sons, brothers and husbands.  
We've made a lot of progress as parents, as community leaders, as a society. It's a journey of a thousand miles, but there's a role that each and every one of us can play in taking us a few steps further.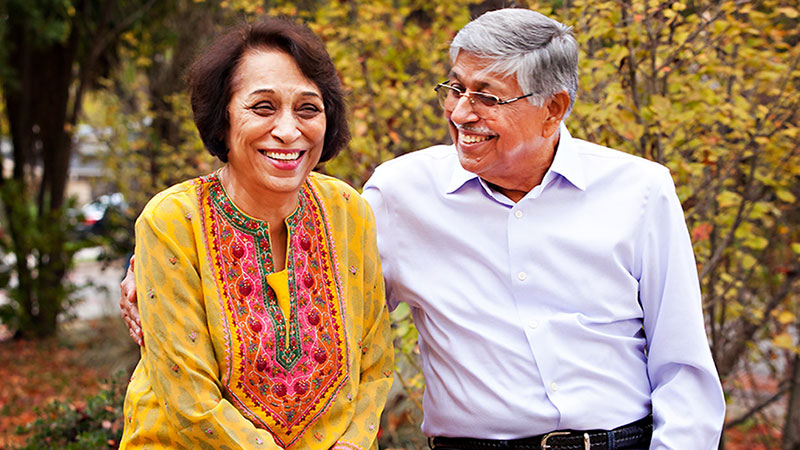 ____________________________________________
[1] Link here.
[2] Source: The term is attributed to a study by psychologists Suzanne Imes, PhD, and Pauline Rose Clance, PhD, in the 1970s.
[3] The study is widely cited in publications, including Sheryl Sandberg's influential book "Lean In."