Don't be fooled this April Fools' Day
Five payment security tips to avoid hackers whose goal is fraud, not foolery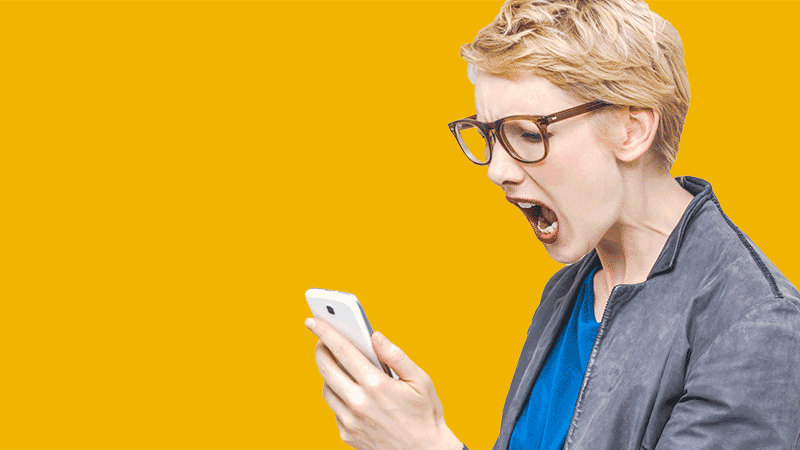 April Fools' is a day when people brace for practical jokes. Most are benign, but the ones hackers may be sending you in an attempt to steal your personal information or payment card data are not.
Fortunately with Visa, you can have peace of mind knowing that there are multiple layers of security like artificial intelligence, working behind the scenes every time a purchase is made to analyze whether it is likely to be legitimate or fraudulent. In addition, you have zero liability protection if your payment card data or account is compromised. But it can still be a hassle to get a new card issued to you by your financial institution, so it's better to be vigilant.
Here are five payment security tips to keep in mind as we get closer to April 1st so you don't get fooled by hackers on April Fool's Day.
1. Don't open emails and attachments or click on links from people you don't know
This guideline isn't foolproof because your friends and family's emails could be compromised, but using caution with unknown email sources is a basic, first step in determining whether to open or click. Clicking on infected links or attachments could lead to the installation of malware that can capture your keystrokes to steal personal information and payment card data. 
2. Don't believe what you see
It's easy for fraudsters to steal the colors, logos and header of an established organization to make emails appear legitimate. If you are unsure whether an email request is on the up and up, try to verify it by contacting the company directly. Report suspected phishing emails to [email protected]
3. When making a purchase in person, choose a payment card with a chip or contactless symbol
Chip and contactless cards offer enhanced security. Every transaction includes a unique one-time passcode that is generated and transmitted from the payment card to the payment terminal, ensuring that the card information transmitted can't be used to create counterfeit cards. It is much more difficult to replicate the computer chip in chip cards or the technology in contactless cards to create a fake payment card.
4. Turn on transaction controls and alerts on your mobile banking app for your payment card(s) if your bank offers this capability
This tool enables accountholders to set spending limits and parameters to proactively block fraudulent purchases from being made. For example, a dollar figure that's more than you usually spend will be flagged. You can also set alerts or block outlier geographic areas, such as if you live in Minnesota and suddenly saw purchases being made in Bangkok. Other alerts and blocks can include transaction types such as e-commerce, phone and mail orders. The tool also notifies accountholders when a purchase is made on the account in near-real time to help prevent and limit fraud.
5. Avoid typing in usernames and passwords to log in to payment accounts when using open public wi-fi
There are too many unknown variables with public wi-fi, so it's the least secure way to browse. It can be compromised with malware to steal usernames and passwords. Use virtual private network (VPN) software that can be downloaded onto mobile devices or laptops if you have to use a public wi-fi hotspot, or turn off wi-fi and use cellular data if you have to log in to your account. Nothing is 100 percent secure, but data sent by 4G cellular connection is encrypted and provides stronger security than public wi-fi.