Going abroad? Recent survey shows why digital is trusted for payments
International travelers from the U.S. cite convenience, security of paying with Visa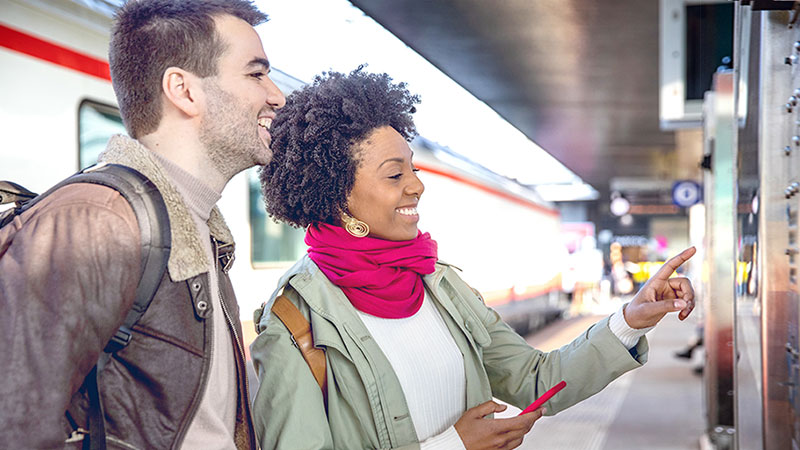 "Broad, wholesome, charitable views of men and things cannot be acquired by vegetating in one little corner of the earth all one's lifetime."
Mark Twain wrote this passage 150 years ago. Given the popularity of global travel, the statement is as true as ever. The United Nations World Tourism Organization (UNWTO) announced in January that international tourism "arrivals" (overnight stays from out-of-country visitors) increased to 1.4 billion in 2018, two years earlier than previous forecasts. A strong global economy, cheaper air travel and improved access to countries are among the reasons cited. The most-visited destinations are Paris, Tokyo, Bangkok, London and Barcelona according to research conducted by Visa and partners.
Digital payments are a useful benefit to international travelers, according to a Visa-commissioned survey of 500 American travelers aged 18-65 who have traveled internationally in the past two years. Among those surveyed, they said credit cards are their preferred payment method when traveling abroad 48 percent of the time, with 63 percent of respondents feeling vulnerable to theft or crime when carrying cash abroad.

At the same time, U.S. travelers acknowledged that cash in local currency is sometimes needed for some activities. In fact, the travelers surveyed reported they were sometimes prevented from buying and doing certain things when traveling outside of the U.S. because they didn't have cash.

Visa recommends taking out local currency at your destination, if possible at a bank-owned ATM. This will ensure you are never limited while also avoiding the burden of carrying around extra currency. Other smart traveler tips include:
Use a credit or debit card covered by Visa's Zero Liability Policy to help protect against unauthorized charges on your account.*


When paying by card internationally, choosing to pay in local currency can offer a competitive exchange rate.


Notify your bank and card issuer about your travel plans to help monitor for fraud.
For those travelers hoping to avoid cash entirely, check out where Jetsetter recommends for a completely cashless trip. New York, Paris, London and Stockholm top the list.
Discover more travel insights from Visa and learn more from the below infographic. Happy traveling!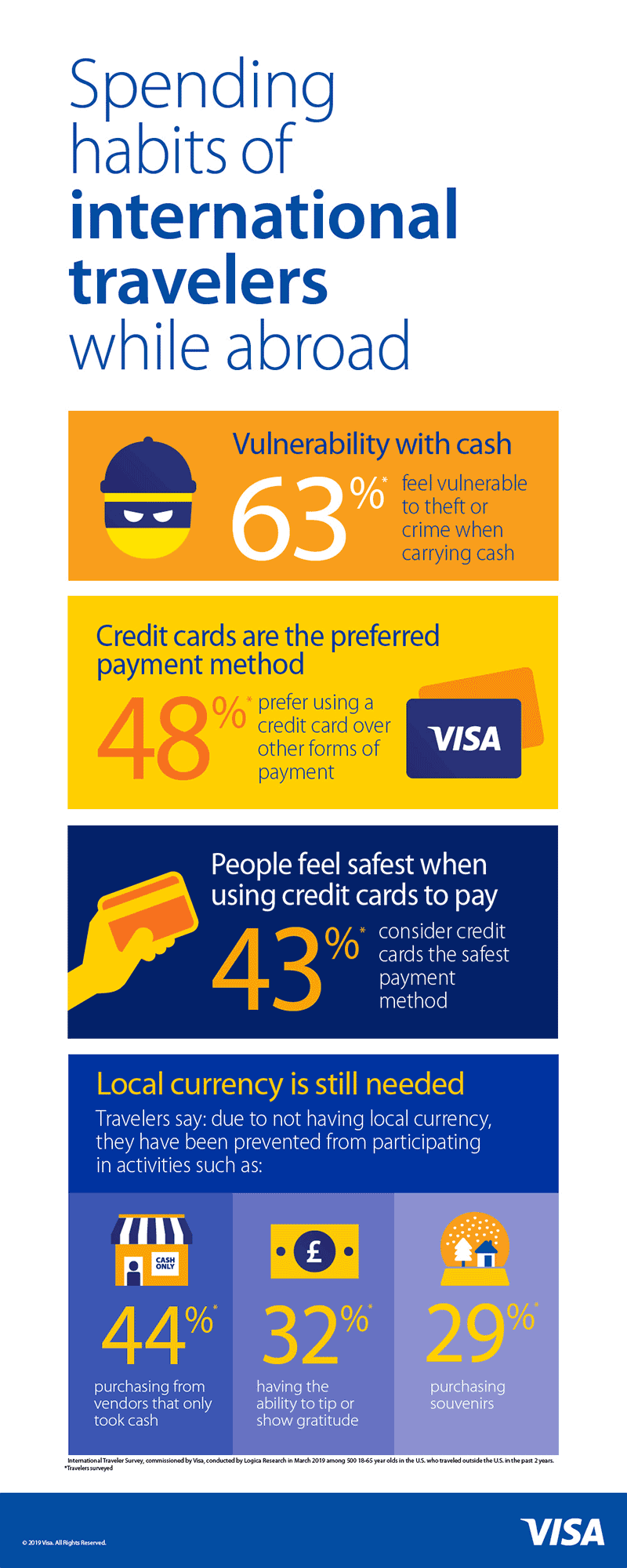 *Visa's Zero Liability policy does not apply to certain commercial card and anonymous prepaid card transactions or transactions not processed by Visa. Cardholders must use care in protecting their card and notify their issuing financial institution immediately of any unauthorized use. Contact your issuer for more detail.