Sight, sound, touch: the business case for sensory branding
Animation, haptic vibration signal that consumers pay with Visa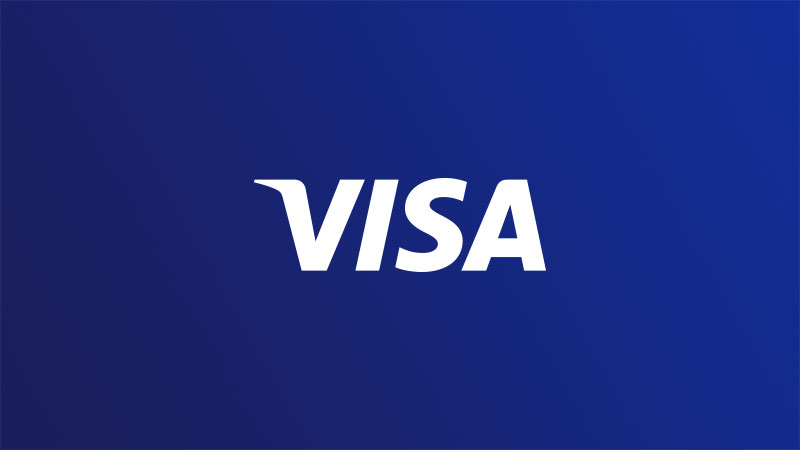 Visa's "Everywhere you want to be" tagline has never been more of a reality than it is today. Devices that enable payments — voice assistants, smartphones and watches, connected appliances and cars — have taken the payment experience farther away from the physical retail space and closer to wherever we happen to be. Payments now have the ability to span billions of connected devices, making it essential to our business that we envision how our brand manifests itself in new digital environments 5, 10, 20 years down the road.
In 2017, Visa was the first major payment brand to introduce multi-sensory branding. We launched a suite of sensory branding cues which included animation, sound and haptic vibration expressions of our brand that signal to the consumer that they have made a payment with Visa. Why is this important? We have found that more than 75 percent of consumers[1] say that seeing the Visa brand around the point of sale assures them of security and trust. As the physical point of sale makes way for greater digital environments, sensory branding cues provide a way for us to express that our brand promise of speed, security, reliability and trust is still behind every transaction.
Today, consumers in more than 25 countries are able to see, feel or hear the Visa brand at more than one million points of sale, including payment terminals, restaurant ordering tablets, mobile payment apps and in-stadium ordering. We've worked with more than a dozen partners to enable these new brand sensations and will continue to expand adoption globally.
The process for creating and selecting Visa's sensory branding elements began in 2016. Focus groups, specialist agencies, neural-research and rounds of elimination brought us to one sound out of 200 that felt energetic and optimistic, and not overly intrusive. In preliminary tests, the sound was found to signal speed and convenience, too.
We've already witnessed what a difference it makes. We measured the impact of sensory branding with select San Francisco Bay Area merchants and discovered[2] that these cues were able to:
Elevate Brand Perception: The pilot showed that positive perceptions of the Visa brand increased by 14% compared with the perception of those who did not experience the sensory branding at the point of sale.


Signal Brand Promise: Customers perceived that the merchant cared about security (a 12% positive perception hike), a core tenant of our brand promise, when they heard the Visa sound cue at the point of sale.


Boost Brand Recall: More customers recalled the Visa logo when they experienced Visa's sensory cues compared to those who didn't experience them.
There is tremendous equity in the Visa brand. Continuing to innovate and ensure we deliver on our brand promise in an increasingly digital and cardless world is a new opportunity we are excitedly taking on.
_________________________________________
[1] Visa Internal Research, "Value of Visa," 2018
[2] Visa Internal Research, "Impact of VSB on Consumer Experience," 2019