Building a better workforce for the future
One career for life is no longer the norm; workers will need skills development, learning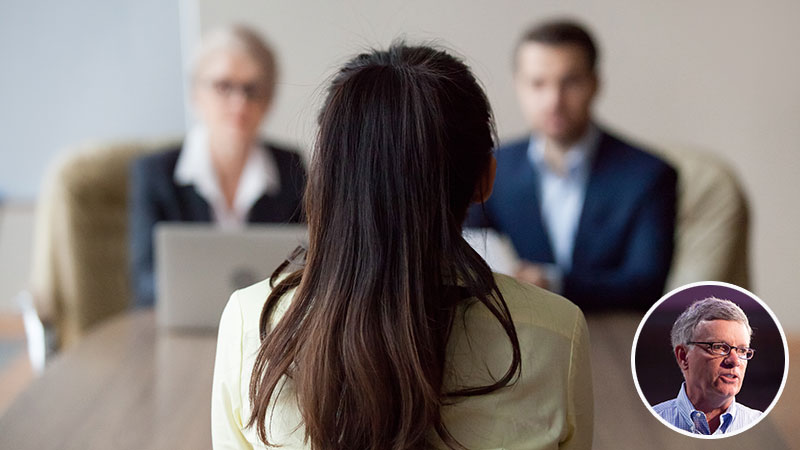 How and what we define as work is rapidly changing. There is a disconnect between the type of work we'll do in the future and the skills that will be needed to support this future.
The way we think about work also needs to change. The traditional life model of "learn, do, retire" is no longer relevant, according to a study by the World Economic Forum[1]. By 2022, the core skills required to perform most roles will, on average, change by 42 percent. One career for life is no longer the norm; workers will need to shift to a job market that prioritizes skills development and learning.
I was recently appointed to serve on the American Workforce Policy Advisory Board to advise the public sector on ways in which private industry and educational institutions can tackle the ongoing skills crisis and enable workers' access to demand-driven education, continuous training and work-based learning opportunities. Earlier this week, the Advisory Board put forward a number of actionable recommendations that will bring more Americans into the workforce, strengthen skills-based hiring and training and advance opportunities for lifelong careers. This collaboration between government and private sector is critical to the health and competitiveness of the American workforce and the American economy.
At Visa, we take the task of cultivating a ready and able workforce seriously. Visa is one of more than 350 companies and organizations that signed the White House Pledge to America's Workers—a promise to expand programs that educate, train and reskill more than 13.8 million students and workers. Specifically, over the next five years, Visa pledged to create enhanced career opportunities for 14,500 individuals, including through increased apprenticeships and work-based learning programs, continuing education, on-the-job training and reskilling.
We have made great progress and are well on our way to meeting our commitment:
Since last year, more than 11,000 employees and candidates have benefitted from our workforce development initiatives.
Approximately 99 percent of our U.S. workforce participated in offerings provided through our learning and development platform, Visa University, since July 2018.
In August 2019, Visa hosted its first-ever global Visa Learning Festival. The event took place over three days in 11 countries with more than 70 unique events. More than 3,000 Visa employees attended live or virtually, totaling more than 10,000 hours of learning.
In late August 2019, Visa hosted approximately 250 attendees for our fifth-annual Ready to Return program in Foster City, CA. This important workshop focuses on upskilling candidates who have been away from the workforce for one year or more to care for a child or family member. Currently, we have approximately 20 Visa candidates from the 2019 program who are actively interviewing.
We also hosted nearly 350 interns who worked full-time this past summer with the goal of converting high performers to permanent Visa employees upon graduation.
These numbers all tell the story of workers undergoing transformation. As a leading payments technology company for more than half a century, Visa is proud to be a committed partner in building a better workforce for the next-generation digital economy.

_________________________________________
[1] Strategies for the New Economy Skills as the Currency of the Labour Market, World Economic Forum, 2019