How tax-advantaged accounts are good for your health
Visa works with WEX Health for HSA Awareness Day on October 15th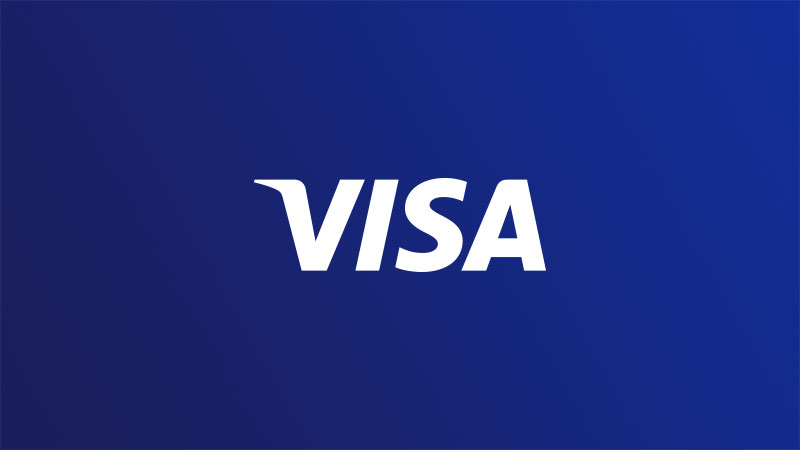 Did you know that money you save to cover health expenses in your health savings account, can also be used as a savings account for the future?
Many people don't. In fact, studies show many people spend less time researching their healthcare options than they do shopping for a new car.
Visa and WEX Health are committed to helping consumers understand the many advantages of a health savings account. October 15th has been designated as "Health Savings Account Awareness Day" to capture consumers' attention during open enrollment while health benefits are top of mind, and provide an opportunity for them to thoughtfully assess their healthcare benefits options and take actionable steps toward making the most of their health plans.
Jean Chatzky, host of HerMoney podcasts and educational ambassador for HSA Day, will host a live webcast at 3 p.m. Eastern Time on October 15th where she will discuss health savings accounts and their many advantages. Head to HSADay.com to access numerous resources including an infographic, fact sheet, and frequently asked questions to learn more about health savings accounts.
By taking the time to understand how HSAs (Health Savings Accounts) and FSAs (Flexible Spending Accounts) work, you could save hundreds of dollars.  Here are five things to know.
1.     What are the tax benefits to these plans?
When people contribute to an FSA or employer-provided HSA, pre-tax cash is deducted from their paychecks. That means funds that go into these accounts aren't taxed. People who contribute to an HSA outside of their employers can deduct contributions from their taxes at the end of the year.
Money that is withdrawn from the account to pay for eligible healthcare expenses isn't taxed either. And those eligible health expenses include items you may not realize are eligible. This includes everything from occasional medical expenses such as laboratory fees and x-rays to everyday items like sunscreen, bandages, contacts and lens solution, certain vitamins, SPF based makeup and even travel pillows. 
They may even include unexpected expenses such as visits to a chiropractor or acupuncturist and certain home improvement costs intended to accommodate a disability. Visit this IRS website for more details.
2.     How are these two plans different from each other?
FSAs are not dependent on any particular type of health plan, while HSAs are designed to work specifically with a qualifying high-deductible health plan. As long as an employer provides an FSA, individuals can enroll in it even if they are not tied to any type of health plan. However, only individuals with qualifying high-deductible health plans (HDHPs) can open and contribute to HSAs.
HSA funds can also be used as a retirement savings tool where employees can invest their funds, see them grow, and after age 65 – use their funds for whatever they see fit (outside of healthcare, even). And they are portable, meaning HSAs are owned by the employee –they move with you from job to job. It's your money, and it stays yours for the life of the account. Learn more about consumer benefits of HSAs.
3.     When can people enroll in these plans, and how can they contribute to them?
When employees choose new healthcare plans or confirm their existing plans at the end of each year during "open enrollment", they can also enroll in a healthcare spending account and decide how much to set aside. People in qualifying high-deductible health plans can also enroll in an HSA independently of their employers at any time through a bank.
With all FSAs and employer-linked HSAs, paycheck deductions can be made automatically, pre-tax. Many employers also contribute funds to HSAs.
4.     How does rolling over funds work?
Simply stated: unused funds in your HSA roll over at the end of the year. You don't lose them and they can earn interest and in many situations also be invested.
Funds in FSAs may be forfeited, if not used by the end of plan year. But it's not all bad news, as many employers now offer up to $500 carryover of unused funds. In fact, 67 percent of FSA users with a carry-over option took advantage of it in 2017, rolling over an average of $241 from 2017 to 2018[1].
5.     How can I skip the paperwork go cash-free?
Healthcare cards for FSAs and HSAs work just like debit cards. A Visa Healthcare card, for example, can be used to charge eligible healthcare expenses, pulling funds directly from an FSA or HSA account. This means less submission of receipts to substantiate purchases, in the case of FSAs, and reduced case of waiting for funds reimbursement.
Misconceptions and a lack of information don't have to prevent people from taking advantage of healthcare spending accounts available to them during open enrollment season, including accounts that offer a Visa Healthcare card.
Want to learn more? Register for the live webcast here and learn more at HSADay.com. Or learn more about your options now by checking out these videos on HSA benefits and FSA benefits. Here's to your health!
This article is for informational purposes only, and is not intended to provide, and should not be relied on for, tax, legal, medical, financial or accounting advice. You should consult with your employer, healthcare spending account administrator and/or sponsoring bank for details about your healthcare accounts as features may vary.
_________________________________________
[1] "Annual Healthcare Research (HSA & FSA)," Visa. 2019