Visa Foundation donates $4.5 million to help fight homelessness and poverty
Demonstrates commitment to be a force for good in the San Francisco Bay Area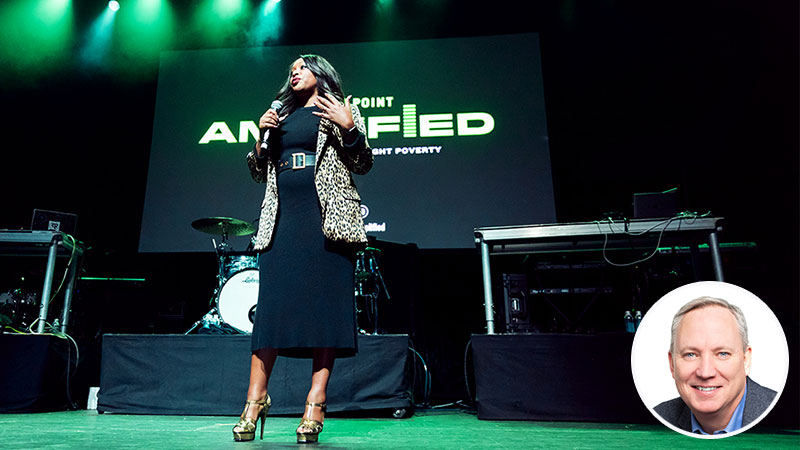 Helping underserved communities around the globe has been the focus of the Visa Foundation since it launched two years ago. In North America, we are applying the principles of the Visa Foundation to our local communities, starting with the San Francisco Bay Area, which has been the home to Visa for more than 60 years.
The Bay Area is facing a poverty and homeless crisis. Recent estimates show that more than 35,000 homeless people live in all nine Bay Area counties — a 24% increase over 2017 — and 1.7 million people in the Bay Area are unable to meet their basic needs. In some communities, only three in 10 students graduate from college and three in four homeless youth come from foster care or the juvenile justice system.
We at Visa recognize that something has to change, and it is our responsibility to give time and resources back to our neighbors. In that spirit, Visa and the Visa Foundation have made the decision to support two leading local organizations in a variety of ways, The Tipping Point Community which works with 50 local NGOs across six Bay Area counties to educate, employ and house those in need; and the University of California San Francisco (UCSF), which provides medical and mental health services to homeless and at-risk populations through local hospitals, clinics and roving medical teams.
The Visa Foundation is donating $3M to Tipping Point to provide vulnerable communities with pathways to economic opportunity, and $1.5M to UCSF to fund mental health programs for at-risk youth and chronically homeless populations. My colleagues - Oliver Jenkyn, President, North America recently joined the board of Tipping Point, and Ryan McInerney, President, Visa Inc. has been on the Executive Council of UCSF since April 2018.
Our support of these causes was most visible this past weekend where Visa Inc. was proud to serve as the presenting sponsor for Tipping Point's major fundraiser Amplified on October 12, held at Fox Theater in Oakland, featuring performances by Janelle Monáe and The Roots. The sold-out event raised more than $1 million which will go directly to the fight against poverty in the Bay Area.
Visa and the Visa Foundation's work with Tipping Point and UCSF is an important step in making a positive impact on the community. Learn more about our collective commitment to social impact and employee volunteerism in the Bay Area and around the world.