Safety in numbers: Raising the industry's security bar
Cutting-edge tech, 24x7x365 surveillance define award-winning Visa Cybersecurity team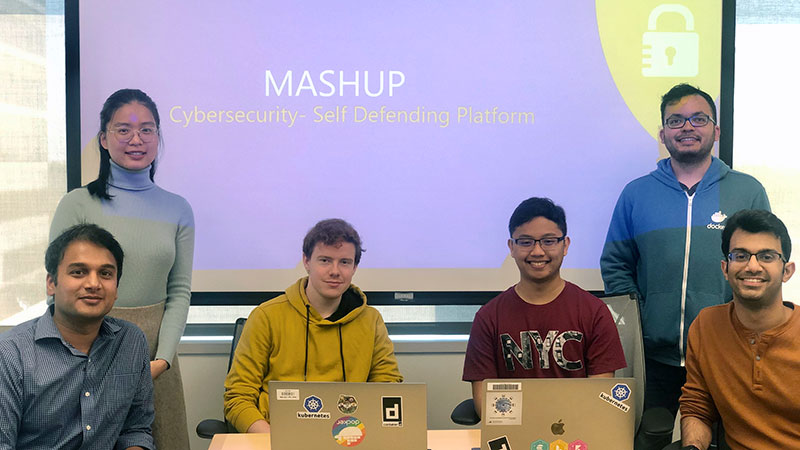 A virtual army of sophisticated and interconnected cybercriminal organizations has spread across the globe with one goal in mind: to access the value of data. Ninety percent of the world's data was created in the last two years and more than 3.3 billion data records were compromised in just the first half of 2018, alone. This is not just a payments industry problem, it's an every industry problem and companies, governments and law enforcement are working together to combat emerging threats.
Enter Visa's Cybersecurity team: more than 750 cybersecurity professionals located in 11 offices on three continents who detect, prevent and respond to threats in real-time. They leverage advanced hardware and software, collaborate with clients, partners and law enforcement and operate with 24x7x365 vigilance to safeguard one of the world's most advanced payments network.
Within the Cybersecurity team is a group of experts and engineers focused exclusively on the architecture of Visa's infrastructure and applications. Visa's Security Architecture team has the complex task of making sure all our products and services are built to the highest security standards–and doing so without slowing our ability to bring new product innovations to market.
This month, Visa's Security Engineering team was honored by IDG CSO for its innovation behind a container and microservices security product called MASHUP. Visa's cybersecurity team was recognized for embracing context-aware security defenses and building a homegrown machine-learning-based product to deliver critical security technology. The annual award recognizes organizations for security projects and initiatives that demonstrate outstanding business value and thought leadership.
Interested in joining Visa's award-winning team of cyber experts? Check out openings on the Visa Career Page.