Why you should use a chip card for your in-store holiday shopping
EMV® chip cards are proven to help reduce counterfeit fraud by as much as 81 percent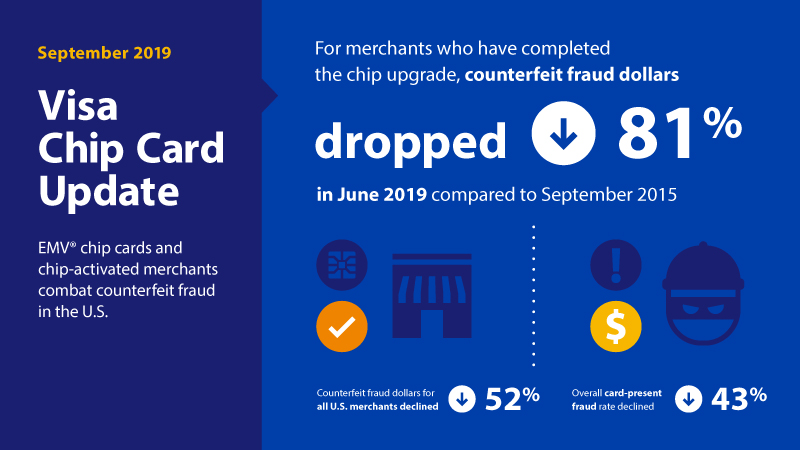 The era of omni-channel retail is here where consumers are shopping online and in-store so retailers should consider selling products in both channels. The prognostication of brick-and-mortar being obsolete is also a bit misleading. According to data from eMarketer, e-commerce is forecasted to only represent 11.9 percent of total global retail sales in 2018, with brick and mortar still the dominant retail channel. This means consumers will likely make at least one purchase during this holiday season in-store.
For consumers who want to minimize the likelihood of fraud on their payment cards, they should make sure to use a card with an EMV chip in it when making purchases in-store. These cards are proven to help reduce fraud by as much as 81 percent when used at a merchant who accepts chip cards. For more information about chip cards in the U.S., checkout the infographic below.
And remember, the same security technology used to fight counterfeit fraud in chip cards is also available in contactless/tap-to-pay payment cards. These allow you to simply "tap" on a payment terminal with your card to make a payment. Learn more about contactless payments.