Solving problems of global scale
Leaders should embrace the power of global networks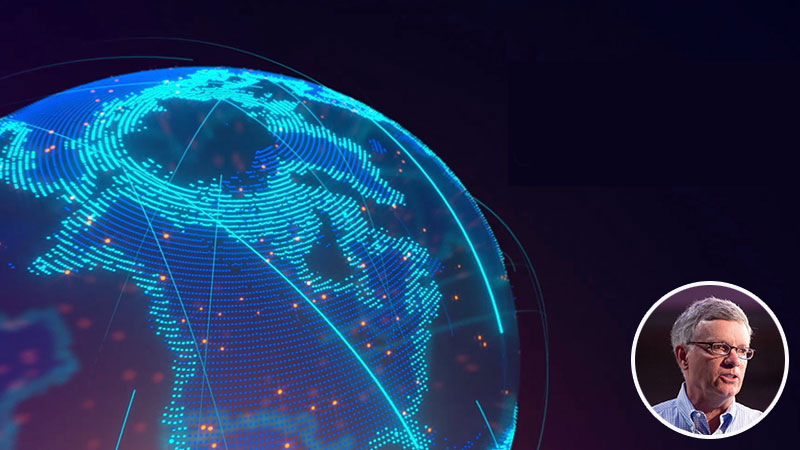 In 1907, Theodore Vail, an early leader of Bell, cemented his legacy by pointing out the obvious: a telephone without a connection is useless. The simple idea that value increases with the strength of a network revolutionized his company and left a lasting mark on modern economics. Five decades later, Visa's Founder, Dee Hock, channeled that principle to create a network that would function, as he put it, "in every exchange of value in the world."
Open, global, interoperable networks power the world by enabling the free flow of information and commerce. They allow a plane to fly safely from Brussels to Sydney, and a train to move seamlessly from Munich to Paris with instant access to cash from ATMs at every stop on the way. They keep our phones working almost anywhere and allow a credit card from a bank in Spain to function seamlessly at a restaurant in Nairobi. The benefits they deliver to citizens around the world are profound. 
The keys to these networks are transparency, access, openness, adherence to standards, secure data sharing, and a spirit of cooperation.
Yet, despite the benefits global connectivity has fostered for a century, leaders from across the ideological spectrum have begun to implement policies that sever, rather than grow, these networks. In particular, cross border data flows are currently in the crosshairs, with leaders mistakenly cutting off connectivity, in the name of data protection and national sovereignty.
These policies are based on a fundamental misunderstanding. In reality, open networks achieve greater data protection, because they derive their information from global data sets. Security features are strongest when data flows freely between countries, and replacing international, cooperative networks, with local, insular ones creates models that are less powerful and less secure.
Visa uses our globally-powered risk detection system to interrogate 379 million transactions each day. The more transactions that we analyze, the stronger the ecosystem gets. With access to this vast global data set and with the power of technology, Visa prevented $25 billion in fraud last year alone.
The choice between security and flow of data is a false one that has wrongly dominated the dialogue, but I am optimistic we can begin again to chart a path forward.
Prime Minister Shinzō Abe provided a blueprint for international cooperation on data policy with the Osaka Track, which sets out global rules on "data free flow with trust," while also respecting the role of government in privacy and consumer protection. Japan, Singapore and Australia are also leading an important dialogue at the World Trade Organization focused on global e-commerce trade. Singapore has developed a governance framework for artificial intelligence that will enable greater international public-private cooperation.  
These approaches offer tremendous promise. The World Bank believes removing restrictive data policies can help countries achieve a 4.5 percent increase in productivity. The challenge will be ensuring that an incremental approach doesn't lead to a patchwork of conflicting privacy regimes and an equally fragmented digital economy. 
In addition to the clear economic gain, global networks are a powerful force for inclusion that can raise standards of living with unprecedented access and opportunity. They bring knowledge, capital, and access to immense resources to those they reach.
Only through the power of a network can the underserved or geographically remote access services like insurance, secure savings, and affordable credit. We see this in our own business, where we recently surpassed our goal of connecting 500 million people for the first time to digital payment accounts.
We long ago learned that working together - public sector with private sector, nation with nation, government with NGO – is a crucial ingredient to tackling our biggest challenges. The threats we face require global problem solving. In isolation, no one person, company, or country can standardize the rules of global data flows, just as no single actor can address climate change, eradicate epidemics, mitigate the impacts of natural disasters or solve the problem of income inequality.
A connected, inclusive, and secure world can overcome the pressing challenges we face. Our networks can deliver immense value, but only if we allow them to operate at their full potential.
This article was originally published on LinkedIn.