Women at the top of their game
Visa celebrates women in business and sports while Visa employees are recognized for blazing a trail in payments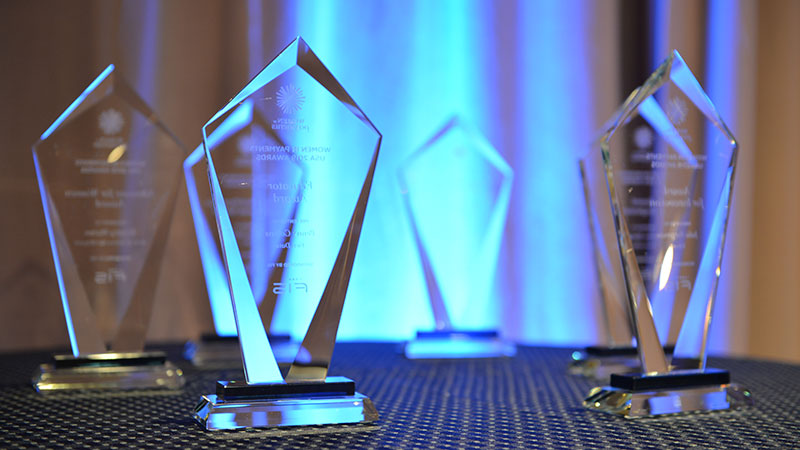 Visa's ongoing investment in gender equality continues to gain speed, helping to narrow a gender gap so wide the World Economic Forum says it will take 108 years to close. We can't wait that long.
Visa signed the White House's Equal Pay Pledge to help close the U.S. gender wage gap and we will have equal pay by end of 2020. The first-ever Visa Everywhere Initiative, Women's Global Edition, launched last March to support female founders who are solving critical business and social challenges. Monique Ntumngia, founder of Green Girls Organization in Cameroon, won the social impact challenge for her effort to train women and girls in rural Africa on renewable energy. She was awarded a $100,000 grand prize.
Visa also launched She's Next, Empowered by Visa, a global initiative to help women as they run, fund and grow their small businesses. The program uses education, tools and services to help level the funding playing field. Through sponsorships, Visa also signed a five-year partnership with the U.S. Soccer Federation (USSF) to ensure at least 50 percent of our investment focuses on the U.S. Women's National Team.
Women at Visa are also blazing a trail for new generations, designing payment products with women in mind and making an impact at all stages of their career. And people are noticing. Five Visa employees have been recognized by Women in Payments this year for their groundbreaking work to push the limits of what's possible in the world of payments. Award winners will be announced at an awards dinner on February 10. Here is a full list of the nominees:
The nominees for Change Agent are:
Yanilsa Gonzalez-Ore, Visa Inc.
Jennifer Coolidge, Nexus
Jennifer Barker, JP Morgan Chase
Cheryl Guerin, Mastercard
Jennifer Boussuge, Bank of America Merrill Lynch
Mandy Killam, ACI Worldwide
The nominees for Rising Star are:
Luba Goldberg, Visa Inc.
Kara ford, Levvel
Rawan Shawar, ACI Worldwide
Jennifer Sanctis, Bank of America
Stacey Whigham, Ingenico Group
The nominees for Innovation are:
Amy Dawson, Visa Inc.
Ayeesha Sachedina, Bank of America
Monica Eaton-Cardone, Chargebacks911
Jo Jagadish, JPMorgan Chase
The nominees for Educator are:
Mary Rosendahl, Bank of America
Erin Pursell, Visa Inc.
Erica Eby, Ingenico Group
Erika Dietrich, ACI Worldwide
The nominees for Advocate for Women are:
Elif Somay, Visa Inc.
Julie Harris, Bank of America
Talbott Roche, Blackhawk Network
Veronica Katz, Paypal
The nominees for Distinguished Payments Professional are:
Diana Mehochko, NCR Corporation
Kim Lawrence, Visa Inc.
Stephanie Wolf, Bank of America
Jessica Lupovici, JP Morgan Chase
Terry Monteith, Bluesnap
Patricia Valentino, CCG Catalyst
Tracy Cline, Ingenico Group
Sylvie Boucheron-Saunier, ACI Worldwide
Eve Aretakis, ACI Worldwide
Read more about Visa's work to support women in business and payments.