Advancing small businesses and women entrepreneurs every day
Visa doubles down on commitment to women and small business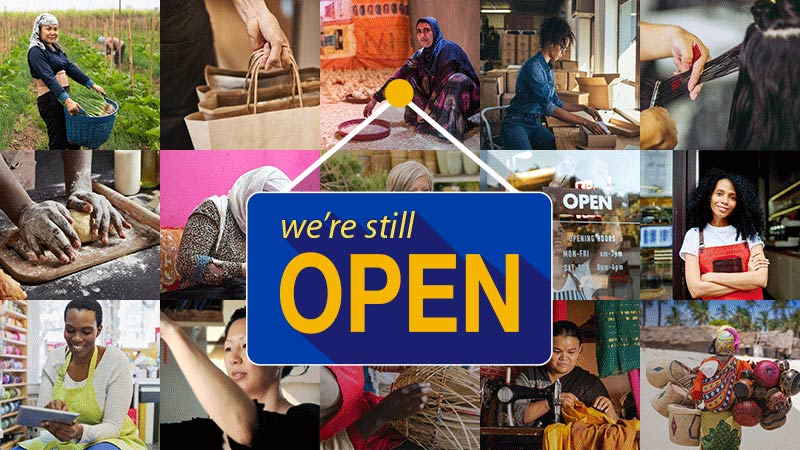 Small and micro-businesses are facing an unprecedented challenge in light of COVID-19. In the U.S., nearly two-thirds have temporarily closed or are planning to so in the next two weeks1. Around the world, small and micro-businesses account for more than 90% of global businesses and 50-60% of global employment2. Supporting these small and micro-businesses to help get our world moving again has never been more critical.
Earlier this week, the Visa Foundation announced two programs totaling $210 million to support small businesses and organizations focused on women's economic advancement and inclusive economic development. The first program of $10 million is designated for charitable organizations on the frontlines responding to the COVID-19 pandemic giving immediate emergency relief in areas such as public health and food distribution, in each of the five geographic regions in which Visa operates. In addition, the Visa Foundation will provide a $200 million commitment to support small and micro businesses around the world, with a focus on women's economic advancement. This new program builds on a long-standing commitment by Visa and the Visa Foundation to support women-led small and micro businesses.
The 252 million women entreprenuers3 around the world disproportionately face funding and other challenges, even in the best of times. According to initial findings from Visa's second annual "State of Female Entrepreneurship" report4, funding remains a top challenge: 79% of women entrepreneurs in the United States feel more empowered now than they did five years ago, yet 66% report difficulty in obtaining the funding they need. Visa's longstanding commitment to female entrepreneurs includes partnerships, programs and resources to help them run, fund and grow their businesses wherever they are globally. These include:
Visa and the Visa Foundation also support women's economic advancement as part of their mission to be a force for good, with partnerships for the Visa Foundation ranging from with Women's World Banking to the Aspen Network of Development Entrepreneurs and to a new partnership Visa is funding with Hand in Hand International.
For more information on the Visa Foundation and relief efforts, visit: https://usa.visa.com/about-visa/visa-foundation.html
.
_____________________
1 Barrons.com: survey from MetLife and the U.S. Chamber of Commerce
2 International Council for Small Business (ICSB) Annual Global Micro-, Small and Medium-Sized Enterprises Report
3 Global Entrepreneurship Monitor 2018/2019 Report on Women's Entrepreneurship
4 Visa 2020 State of Female Entrepreneurship Report, conducted by Logica Research on behalf of Visa to 400 adult, female small business owners in February 2020