Taking the guesswork out of free trials and promotions
New Visa policy will help consumers better manage recurring payments for free trials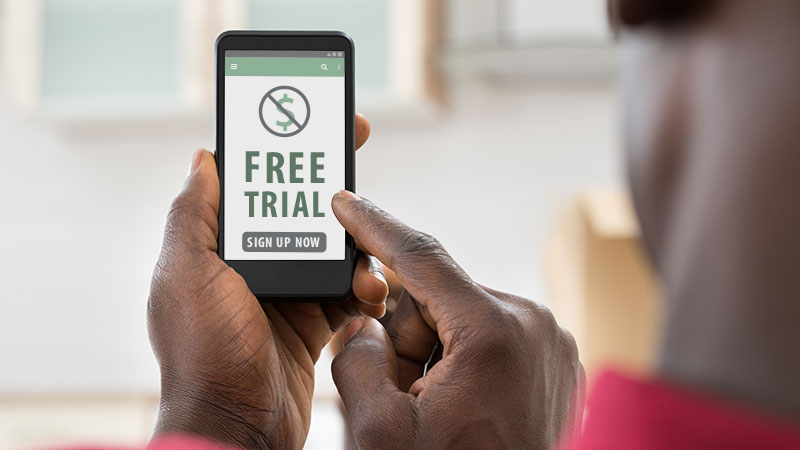 Who doesn't love a good subscription service? From streaming media and online learning, to digital news or even meal kit services, sellers give us "on-demand" access to content and offerings. These services are often easy to sign up for, with "try before you buy" free trials or introductory offers that roll into a recurring payment. They also can be easy to forget about, with payments often going unnoticed after you may no longer use the service. This can be not only costly to consumers, but to sellers and financial institutions as well.
To address these challenges, Visa is implementing a new policy that will help to ensure that consumers have greater transparency, choice and control over their subscription payments. Under terms of the new policy, sellers who offer free trials or introductory offers as part of subscription services will now be required to provide cardholders with clear information that enables them to identify, recognize and act on subscription transactions, reducing the need for disputes. This new policy builds upon existing consumer protections Visa has had in this area dating back to 2011.
Specifically, cardholders will benefit from receiving the following — via email or text — from the seller they initiated a trial or introductory offer subscription with:
immediate confirmation of the terms of the agreement
proactive notification of any future payments at the end of the trial period
instructions on how to initiate a cancellation
This new policy will help consumers during these unprecedented times when a majority of people are sheltering in place and buying – and trying – more goods online. Anyone trying out a new digital or physical goods subscription under an introductory offer will get a clear reminder when their trial ends, before incurring additional charges, so they can make an informed decision about whether they'd like to continue the subscription.
In updating our policies, we have applied best practices with input from financial institutions and sellers across the globe. The feedback was consistent – cardholder recognition and understanding of the terms of an offer is key to a good experience, and cardholders want an easy way to cancel. We want to make both of those things simpler, easier and more transparent for all sides.
The new policy goes into effect on April 18, 2020 and applies to free or introductory offers that roll into an ongoing subscription for both physical and digital goods. Learn more here.