Visa launches grants, mentorship and more for Black women-owned businesses
Visa expands partnership with IFundWomen as part of greater effort to enable 50 million global small and micro businesses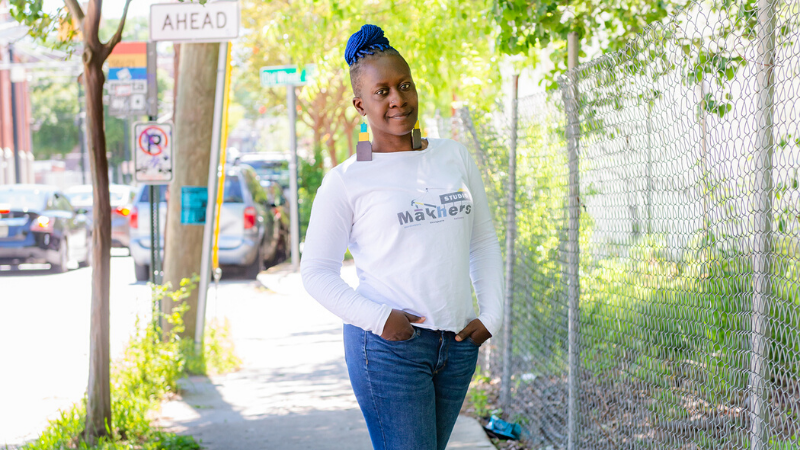 Black entrepreneurs, especially women, have been starting businesses at a higher rate than the rest of the population in recent years. Unfortunately, the COVID-19 pandemic has had a disproportionate impact on Black business owners. More than 40% of Black business owners reported they weren't working in April when businesses were feeling the worst of the COVID-19 pandemic's economic consequences[1].
Small businesses are the backbone of our economy and Visa is committed to helping them recover and grow through access to capital and the power of the Visa network. In an effort to specifically support Black women-owned small businesses and build on our existing efforts, we are extending our partnership with IFundWomen through a new series of grants and educational resources. Ten $10,000 grants will go to Black women in the U.S. to help them run and grow their businesses. Applications will open on June 30 at www.ifundwomen.com/visa.
This program supplements our commitment to support 50 million small and micro businesses (SMBs) worldwide, actions outlined by CEO Al Kelly to help stop discrimination and racial injustice, and lean into Visa's longstanding focus on supporting women of all backgrounds. The Visa and IFundWomen partnership launched earlier this year and has awarded grants to U.S. based, women-led small businesses, with global expansion coming this summer. The first series of grants provided an opportunity for recipients to grow their businesses and continue to offer much needed services to their local (and global) communities.
In addition to the grants, Visa and IFundWomen are providing business coaching, educational resources and a series of on-demand videos designed specifically to help women-led small businesses sharpen their business pitches and content.
Visa's Ongoing Commitment to Women-Owned Businesses
Today's news shines a light on the work Visa has already done to support the growth and success of women-owned businesses, including: 
Starting, owning or growing a business is an incredible journey but not always an easy one, especially for Black women founders who face extraordinary funding challenges. At Visa, we believe that empowering women entrepreneurs is the right thing to do, and it's also a business imperative.
[1] Stanford Institute for Economic Policy Research, "The Impact Of Covid-19 On Small Business Owners:
Evidence Of Early-Stage Losses from the April 2020 Current Population Survey."