Standing for inclusion with Pride
How Patty Nishimura Dingle's intersectionality inspires her perspective leading Inclusion & Diversity efforts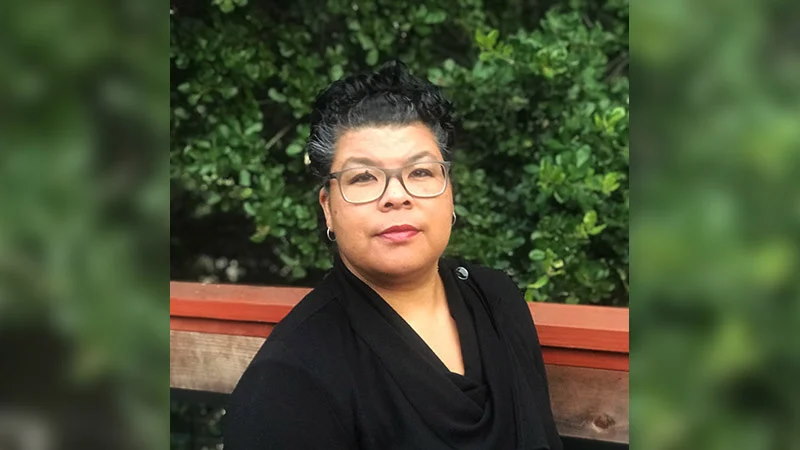 Social injustice and racial inequality may be on everyone's mind these days, but for members of marginalized communities, these topics are nothing new. For some people, a life experience shaped by discrimination and exclusion has led to a desire and obligation to use their talents and skills to make the world a more inclusive place.
Patty Nishimura Dingle is one of those people. Since the early days of her career in broadcast journalism, Patty has been giving a voice to those that society has historically silenced. She was instrumental in establishing Inclusion & Diversity efforts at Visa years ago and continues to partner across our business to provide strategies, training and resources to grow our inclusive culture.
"2020 has frankly been a traumatic year for many people," says Patty. "In the midst of a global pandemic which could serve as a unifying moment for humanity, we instead continue to face the terrible realities of systemic racism against marginalized groups like the Black and African American community. I'm using every bit of my hands-on education in empathy and inclusion to support our employees through these troubling times."
Can you explain what you mean by your "hands-on education in empathy and inclusion?"
I'm the daughter of a Black father and a Japanese mother, and I also identify as Gay. Who I am has never fit neatly into any cultural stereotype, and at times it's been very hard to feel accepted. It also has profoundly shaped who I am today by giving me the strength to see and value diverse perspectives. My own intersectionality has shown me how important it is to take the time to learn about others. Not everyone was raised living a diverse life, nor are they living a diverse life today. I've come to see my experience as a gift. Sometimes I joke that I've earned the equivalent of a Ph.D. in empathy and inclusion based on my life experience. Just call me Dr. Dingle, the heart surgeon.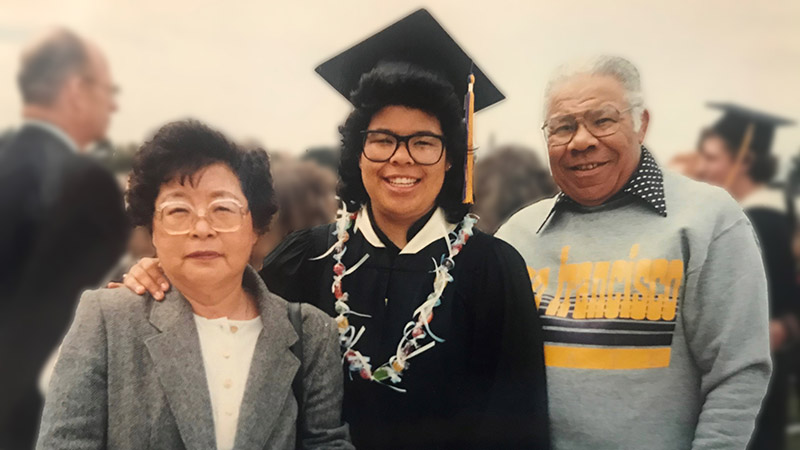 You've been involved with Inclusion & Diversity efforts at Visa since 2014. Which work are you most proud of?
Our small but mighty team has driven so much progress in a variety of ways over the years. Because of the work we've done internally, we continue to be recognized for our inclusive culture year after year by organizations like Human Rights Campaign and use the power of our brand to support important global initiatives that help advance progress toward acceptance for everyone, everywhere.
We have a lot of meaningful work in progress that I'm very excited about, but so far in my career I'm most proud of the Inclusive Leadership Training course we designed and developed completely in-house in partnership with Visa's Learning & Development team. After delivering other powerful trainings to our employees that had been developed by outside firms, we saw an opportunity to create a training customized to the specific needs of people leaders inside Visa. We used feedback from across our business to create customized coursework that helps people leaders at Visa strengthen inclusion competencies, become more aware and connected, and drive engagement and success within teams and in our company.
How do you continue to learn in your role?
I am an avid and intentional listener, and I learn from observation. I try to pick up on non-verbal cues and practice active listening. This helps increase my emotional intelligence and empathy for people.
Typically, many Pride celebrations would be happening this month. What does Pride stand for this year in light of everything happening in the world?
For me, Pride figuratively stands for being able to feel free to stand up tall with confidence no matter where you are or who you are in front of. It's about feeling safe to do this because of the support you have from others and laws that protect you – like the recent Title VII Supreme Court Ruling in the U.S. – so you do not have to live in fear.
How do you plan to participate in Pride while social distancing?
I'm a very sociable person and I love to host parties, so this year will be tough on a few levels. Although most Pride celebrations aren't happening in the typical sense, we can still participate by making sure we are loud and proud on social media, showing our solidarity with the Black and African American community, having discussions with family, encouraging others, and by calling and texting the people we love. And don't forget to support Gay- and Black-owned businesses and tell people about them.
What keeps you engaged with your work?
I'm proud of Visa's commitments to use our business to affect real change, and I'm proud of the work we've been driving for years to support inclusion and diversity, but there is so much more to be done. Being a part of this journey at a place where I can have an impact that is felt everywhere is important to me – now more than ever.