Pay the same exchange rate every time
New Visa policy will offer greater transparency to consumers by providing a consistent exchange rate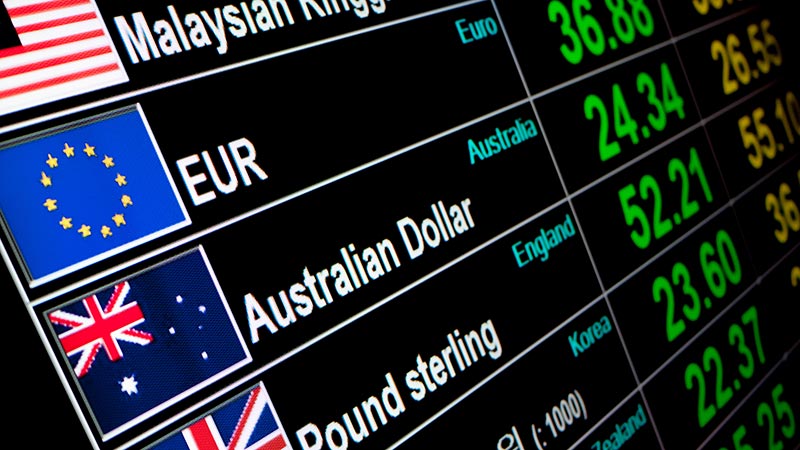 International e-commerce spending, excluding travel, has been on the rise as consumers choose to buy more goods online1 during the pandemic. Knowing what you're paying in a foreign currency at the moment you make the transaction, whether online or on a trip, can ease any journey or digital purchase from a foreign seller.
As global commerce increasingly becomes accessible to more consumers, knowing what you're paying in a foreign currency is key to a better customer experience. That's why Visa is changing the way we process cross-currency transactions. Effective April 2021, Visa will assess the same exchange rate across the transaction authorization, clearing and settlement process in order to increase transparency for Visa clients and cardholders. For Visa cardholders, that means receiving the same, consistent exchange rate at the moment of transaction.
This is just one way Visa is committed to providing cardholders with a safe, convenient and cost-effective way to pay when travelling internationally or purchasing goods from foreign sellers.
This new policy is designed to enhance the consumer experience for cardholders and provide our clients with more certainty over foreign exchange conversions. There are no charges or fees associated with this change, which covers the majority of cross currency transactions across VisaNet.
As the world changes the way it pays to address new ways of life, we will continually evaluate how we can better meet consumer expectations and support our clients in providing best-in-class payment experiences when their customers use Visa around the world.
__________
1 VisaNet; Visa Q3 FY21 earnings