Unemployment insurance fraud is on the rise
Take steps to keep fraudsters from cashing in on your benefits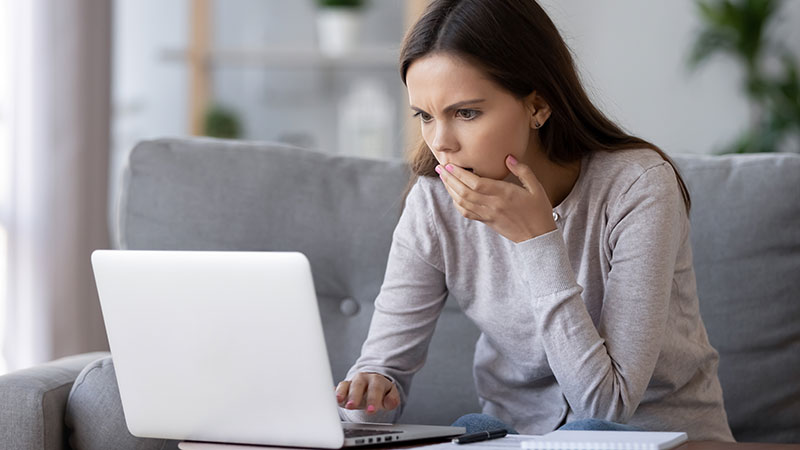 Many people around the U.S. are relying on unemployment insurance assistance as the country battles the pandemic and associated economic effects. As unemployment has risen, fraudsters have been targeting consumers to steal unemployment insurance benefits. They do this by taking personally identifiable information (PII) that cybercriminals have posted on the dark web, stolen from unsuspecting consumers or gained from past data breaches.
Once fraudsters have this information, which can include a victim's name, address, Social Security number, and driver license number, they falsely apply to a state's unemployment insurance program to register for unemployment insurance benefits. These benefits are typically distributed via direct deposit or prepaid debit cards for those without bank accounts.
Once a fraudster has access to the stolen funds, they can use a prepaid payment account service and its mobile app to cash out or make purchases — in-store or online — for items like gift cards, electronics, cryptocurrency, money orders, and money transfers.
So what can consumers do?
The warning signs for these crimes can be tough to spot, but here are common red flags to look out for:
Offers from people or organizations you don't recognize promising early and faster unemployment insurance benefit payments.
Solicitations from people you don't know offering money in exchange for your personal information.
Letters or email correspondence indicating new accounts or unemployment insurance benefits have been initiated in your name.
To avoid your personal information from being used for fraud, Visa recommends the following to protect yourself.
Proactively register for an unemployment insurance account directly through your state's website.
Secure your personal information — online and offline — using software tools, lockable storage, and paper shredders.
Avoid social media and e-mail scams — if it's too good to be true, it probably is.
Just like your physical hygiene is crucial right now, so is your cyber hygiene — don't click on links or attachments from people you don't recognize or offers you didn't ask for.
Keep your personal information to yourself and never share it unless there's a legitimate reason.
If the worst-case scenario happens and a fraudster gets ahold of your personally identifiable information to commit unemployment insurance fraud, there are steps Visa recommends you take including,
Contact the three primary credit bureaus, Equifax, Experian and Transunion.
Contact your respective financial institution.
Contact your State Unemployment office by visiting www.dol.gov/general/maps/fraud.
Visit IdentityTheft.gov to report the fraud to the FTC and get help with important next steps for recovery.
Review your credit reports often.
Cybercriminals are continuing to up their game, but if people take the necessary precautions and remain on the lookout for anything suspicious, these fraud attempts will become much less successful and frequent.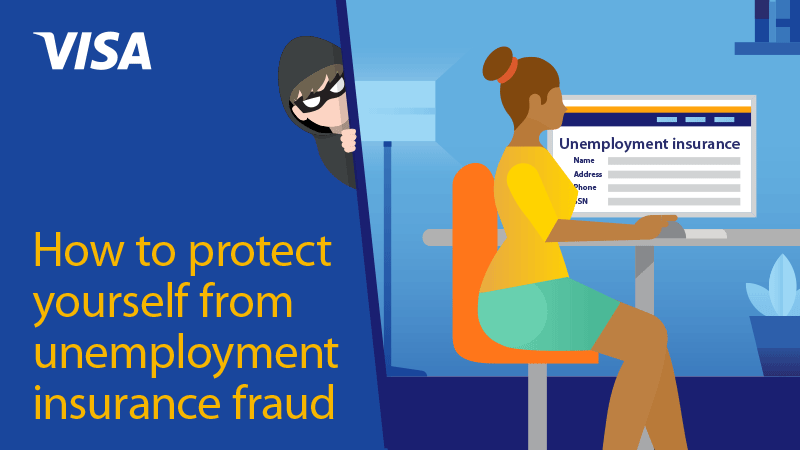 View the full infographic about how to protect yourself from unemployment insurance fraud.