A COVID silver lining in Latin America: digital payments surge
E-commerce, contactless and P2P take off in cash-driven economies during the pandemic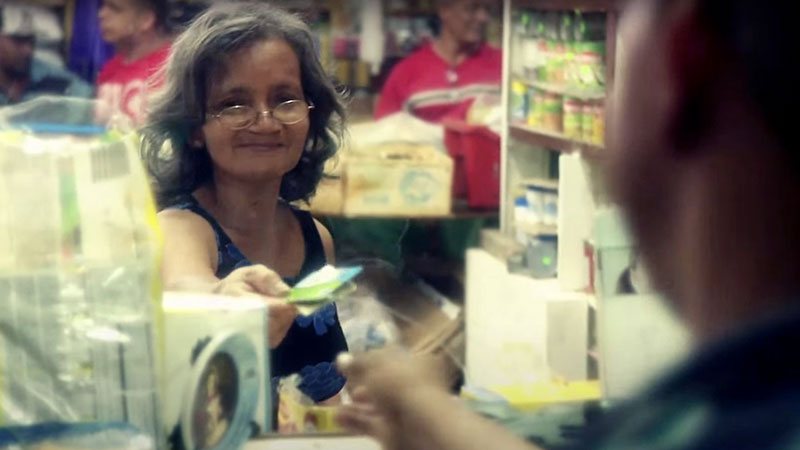 Digital payments have seen significant expansion in Latin America and the Caribbean since the onset of COVID-19. Contactless payments and innovative peer-to-peer payment (P2P) services help reduce the use of cash for essential in-person transactions, while the region has seen a rise for transactions in digital marketplaces. These shifts make sense as retail moved online during nationwide quarantines and touchless payments helped consumers protect themselves while paying in person. But there are other transformations taking place in the region that demonstrate the convenience, security and further benefits of digital in times of crisis.
Faster subsidies for the win
When the Dominican Republic faced a shutdown last March, Visa, Banreservas (one of the issuers who participates in the country's Solidaridad Program) and the Dominican government faced a challenge. What would happen to the more than 770,000 vulnerable families in the country who would be left without access to food and basic needs during quarantine because of job loss?
Together, they came up with a plan to distribute the government's "Stay at Home" ("Quédate en casa") subsidy by converting the Dominican identity card into a payment credential — all in less than two days.
The winning solution? Visa created a virtual payment credential made up of the BIN's 6 digits plus the 10 digits of the card so that people can access the funds at the point of sale without having to visit an ATM or bank branch. A beneficiary could simply visit a store, present his or her ID card and the cashier would manually input the payment credentials (merchants were set up quickly to accept the payments too). The solution is now further evolving to include more financial institutions and to issue physical cards.
Over 2 million Guatemalan families faced similar challenges to access their Bono Familia emergency funds during the pandemic. To meet this need, Visa joined an historic move from the local industry: Visa's local acquirer and Visa, the Ministry of Development and the Ministry of Finance, eleven banks, two ATM networks and BAC Credomatic united to enable the mobilization of 780 million dollars in government-designated funds in record time. As part of the digital disbursement mechanism, Visa Direct technology enabled instant deposits into the accounts of the emergency program beneficiaries, making it possible for Guatemalan families to access their funds at points-of-sale that accept Visa cards.
Contactless makes its mark
According to Visa research, Latin American and Caribbean consumers are shopping online for essentials, but many prefer to visit physical stores for certain types of purchases. That's where contactless technology comes into play. Active Visa contactless cards tripled in the last year in the region, with markets like Costa Rica and Chile leading the way.
In Costa Rica, more than 55 percent of face-to-face payments are made using contactless technology. Visa's Tap to Phone technology, which launched last December, has leveraged this momentum to be a preferred acceptance choice for small businesses. Tap to Phone enables merchants in Costa Rica, including the 361,000 micro businesses, 20,000 stores and grocers, as well as non-traditional businesses such as farmer markets and taxis, to service customers who don't carry cash. All they need is a smartphone.
And it's working. Recently, the government of Costa Rica reinforced its commitment to touchless payment by allowing merchants not to require a PIN, signature or proof of ID for transactions up to $50 USD. This will cover approximately 85 percent of all card transactions in Costa Rica.
The momentum behind e-commerce and contactless in Latin America and the Caribbean mirrors that of global trends outlined in Visa's 2019 Global Commerce Unbound Report. Consumer research covering seven markets in the region, in fact, found that e-commerce and contactless payment experiences are perceived to be safer, healthier options during the pandemic. Over the past three months, consumers have preferred to use their debit (72 percent of the time) and credit cards (63 percent) over cash (44 percent). Person-to-person (P2P) payments also rose by 30 percent.
More and more countries are embracing the digital transformation that has been at play for decades, accelerating financial and digital inclusion around the world. Benefits like security, convenience, speed and safety are serving consumers and businesses, micro to small and beyond, at a time when they need them most, changing the way we pay and get paid for a new and better future.