Daylight brings inclusive banking to LGBTQ+ community
Visa fintech partner Daylight is the first digital bank to address the unique financial needs of the LGBTQ+ community.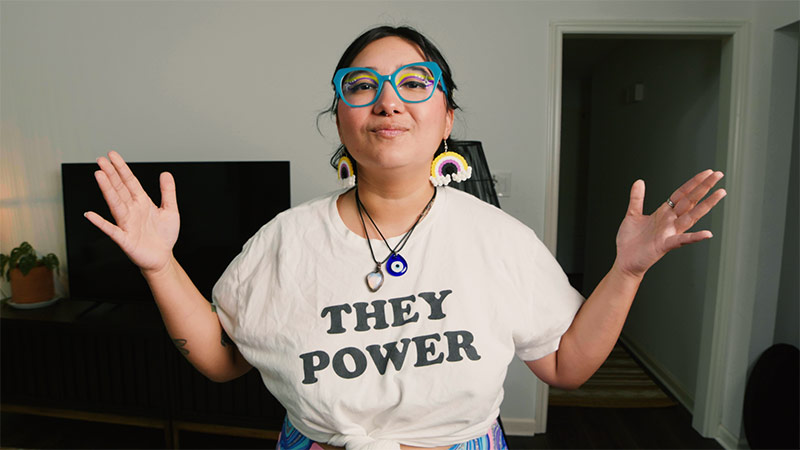 Six in ten members of the LGBTQ+ community have faced financial challenges because of their identity1. Five in ten who identify as LGBTQ+ have anxiety about their financial situations, and when they come out to friends and family, they are 15% less likely to rely on them for financial support2. The LGBTQ+ community has $1 trillion in buying power, yet simple activities like opening a bank account, applying for a credit card, saving for a house or planning for one's financial future are not always easy and accessible.
Daylight, a new digital banking platform, is designed to help improve the financial lives of the more than 30 million+ people who identify as LGBTQ+ in the U.S. "We see ourselves as the beacon of hope," said Billie Simmons, a trans woman and co-founder of Daylight, "building for the community by the community and building a world in which the LGBTQ wealth gap doesn't exist — a world in which your identity has no negative bearing on your finances."
Daylight was the first fintech designed for and by the LGBTQ+ community to join Visa Fintech Fast Track, which makes it easier to access the Visa network, resources and scale, and deliver solutions that can change the world for the better. Daylight's app and digital services and the Daylight Visa card will connect members to tools, insights and best practices from LGBTQ+ experts about things that make LGBTQ+ finances so unique. Financial tools will help improve spending habits, with the ability to customize tracking goals and access a network of live finance coaches specializing in LGBTQ+ money management and life events like family planning, preparing for retirement and transitioning gender.
"We're here to support our community's journey — be that a path toward gender affirmation, the kid in college who suddenly has to pay their own way, or someone who has to move from the middle of the country to a more expensive city in order to live safely," said Paul Barnes-Hoggett, Daylight CTO. "We're here to deliver on the unique needs of our community and do that with pride and joy."
The Daylight Visa card will allow cardholders to choose their preferred name on their card (regardless of what their legal ID says). Visa will also work with Daylight to build and advocate for more inclusive financial systems for LGBTQ+ people around the world, creating an environment where the LGBTQ+ community feels empowered and confident to plan for their future and feels safe doing so.
"We chose Visa as our network partner because they knew, like us, that there is a lot of work to be done to give LGBTQ+ folks the opportunity to live free and fair financial lives," said Rob Curtis, Daylight CEO. Visa has had a longstanding commitment to inclusion and equity as a strong ally to the LGBTQ+ community. For the sixth year in a row, Visa has received a perfect score on the Corporate Equality Index from the Human Rights Campaign and a designation as a "Best Place to Work for LGBTQ+ Equality."
---
Learn more about how Visa is working toward a more inclusive global economy: People + Possibilities
---
Adapted from an article originally published on November 18, 2020
---
1 experian: LGBTQ Money Survey: Attitudes, Challenges, and Opportunities (2018)