Shining Daylight on LGBTQ+ equality
Visa welcomes first LGBTQ+ fintech to Fast Track program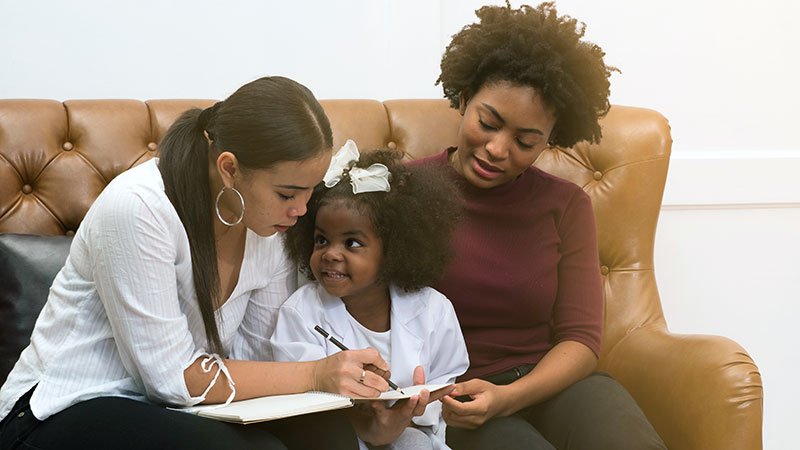 Six in ten members of the LGBTQ+ community have faced financial challenges because of their identity[1]. Five in ten who identify as LGBTQ+ have anxiety about their financial situations, and when they come out to friends and family, they are 15% less likely to rely on them for financial support[2]. The LGBTQ+ community has $1 trillion in buying power, yet simple activities like opening a bank account, applying for a credit card, saving for a house or planning for one's financial future are not always easy and accessible.
Today, we are proud to announce that Visa is partnering with Daylight, a digital banking platform aimed to improve the financial lives of the 30 million+ members of the LGBTQ+ community in the United States. Led by LGBTQ+ entrepreneurs Rob Curtis (Daylight CEO) and Billie Simmons (co-founder and Chief of Staff), Daylight is the first U.S. fintech specifically designed for and by the LGBTQ+ community. Daylight connects members to the right kind of financial management tools, insights and best practices from LGBTQ+ experts about things that make LGBTQ+ finances unique. Additional highlights include:
Daylight's app and digital services and the Daylight Visa card offer financial tools to improve spending habits, with the ability to customize tracking goals and access a network of live finance coaches specializing in LGBTQ+ money management and life events like having children, preparing for retirement and transitioning gender.


Building on Visa's 60-year history of setting global standards and creating rules that move the industry forward, the Daylight Visa card will allow consumers to choose their preferred name on their card. Visa will also work with Daylight to build and advocate for more inclusive financial systems for LGBTQ+ people around the world.
With little consistency in financial products that authentically represent and support the LGBTQ+ community, Visa and Daylight are committed to a world where digital technology benefits everyone, everywhere. Together, we want to create an environment where the LGBTQ+ community feels empowered and confident to plan for their future and feels safe doing so.
Fintechs are finding Visa
With $18 trillion in consumer payments still made in cash and check[3] and 1.7 billion people outside the formal financial sector[4] there is a huge opportunity for fintechs like Daylight to pioneer new kinds of digital payments. Visa aligns with these innovators through programs like Fast Track to make it easy to quickly access the Visa network and resources, leverage Visa's vast global reach and scale and deliver solutions that can change the world for the better. Visa recently announced two new programs as part of Fast Track, a Partner Toolkit and certification program called Visa Ready for fintech enablers, to accelerate and simplify the process of getting to market with Visa certified partners.
Visa's partnership with Daylight builds on Visa's existing role in the fintech space, as fintech leaders around the world have chosen to work with Visa across key categories including B2B payments, digital wallets, neobanks, payments infrastructure, person-to-person payments and more.
Leading with Pride

The Visa and Daylight partnership comes during a momentous year in the U.S. — a year in which Visa continued to emphasize its longstanding commitment to inclusion and equity as a strong ally to the LGBTQ+ community. Visa is a strong ally to the LGBTQ+ community, grounded in the belief that a diverse and inclusive culture enables individuals to thrive and make a real impact on the lives of people around the globe.
Visa is proud to:
Stand with Visa employees through the Visa Pride Employee Resource Group (ERG). The mission of Visa Pride is to create a positive, inclusive and sustainable environment for the LGBTQ+ community at Visa, around the world.


Partner with Out and Equal to promote LGBTQ+ workplace equality.


Have signed the Business Statement for TransEquality in 2019 and stand with the millions of people in America who identify as transgender, gender non-binary or intersex and call for transparency in policy-making and equality under the law.


Have joined the Human Rights Campaign's Business Coalition for the Equality Act to create clear, consistent protections to prohibit discrimination on the basis of sexual orientation and gender identity in employment, ensuring that LGBTQ+ employees are hired, fired and promoted based on their performance.


Have expressed support for the United Nations Standards for LGBTI, a best-practice guide for policies and practices for LGBTI employees and inclusive workplaces. This guide, produced by the United Nations Human Rights Office, outlines five standards of conduct to support the business community in tackling discrimination against the LGBTQ+ community.


Leverage our partnerships to shine a light on LGBTQ+ small businesses. During games on Sunday, November 22, the NFL and Visa will spotlight City Farm Company, a lesbian, Black-owned small business in Nashville, Tennessee. 
For the sixth year in a row, Visa has received a perfect score on the Corporate Equality Index from the Human Rights Campaign and a designation as a "Best Place to Work for LGBTQ Equality" ™. While this honor is a testament to the transformational change that is possible, Visa's ongoing allyship to the LGBTQ+ community is just the beginning; there is more to do. Together, we will continue to work to ensure that everyone, everywhere is accepted.
Learn more about Visa's inclusive culture at visa.com/inclusion
__________
[1] experian: LGBTQ Money Survey: Attitudes, Challenges, and Opportunities (2018)
[2] NYC Studios: Queer Money Matters (2019)
[4] Global Findex Database: Measuring Financial Inclusion and the Fintech Revolution (2017)