Visa commits to developing next generation of Black leaders in tech
New Visa Black Scholars and Jobs Program offers yearly scholarship assistance to U.S. college-bound Black and African American high school seniors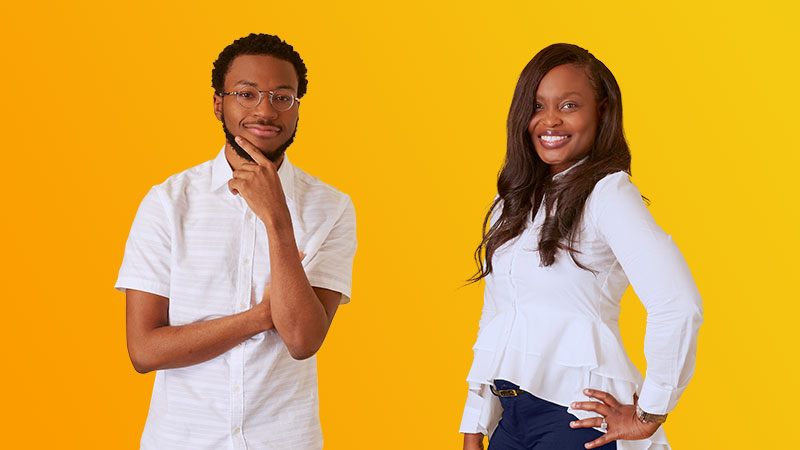 So much of success has to do with opportunity. But opportunities for education, jobs and advancement have eluded certain populations in the United States and around the world simply because of race. At Visa, we made it a business imperative to support the fight for racial equity and ensure that our organization better reflects the world in which we live and the communities we serve. After all, our brand has always stood for global acceptance for everyone, everywhere and that goes well beyond payments.
As part of our effort to drive real and lasting change, we have launched the Visa Black Scholars and Jobs Program, in partnership with the Thurgood Marshall College Fund, with a $10 million investment over the next five years. Selected college-bound Black and African American high school students in the U.S. can receive yearly scholarship assistance through the program. Today, we begin accepting applications for the 2021–22 college academic year.   
As chairman and CEO of a global company, I have always believed in the importance of education – being curious and continually looking around corners, discovering new insights, perspectives and points of view. I believe a curious mind brings success in life, which is why I think programs like this are important to help foster that curiosity while bridging the opportunity gap. We want to give young students the opportunity to be bold about their ambitions and to build an understanding within themselves about who they are and what they want to be in life. What's exciting about this program is the long-term exploration we can offer these scholars and the commitment we are making to each individual's career success. We will support, develop and nurture these future leaders as they begin their career journey from high school to university to their first professional jobs.
Once accepted, Visa Scholars who meet academic requirements can renew the grant every year up to four years. Scholarship recipients will have the opportunity to intern at the company. Those who meet all program commitments will be guaranteed a full-time job at Visa after graduation. I couldn't be more proud of this investment, and I look forward to welcoming these exceptional young people onto the Visa team.

Driving positive change
The Visa Black Scholars and Jobs Program is part of a larger effort at Visa to increase representation and cultivate a culture where everyone feels supported, celebrated and embraced for who they are. In June, we established goals to increase the number of employees from underrepresented groups at the vice president level and above in the U.S. by 50 percent in three years, and to increase the number of employees from underrepresented groups at all levels in the U.S. by 50 percent in five years.
While we've set aggressive goals to ensure we drive real change – this is not a numbers game. This is about making sure we're all keenly aware about representation, recognizing biases and inviting talented people with diverse backgrounds and perspectives to help make our business and our company culture better. We realize that there are tremendous disparities for those who are underrepresented – whether it's feeling like they're not known within an organization, not receiving equal opportunity for advancement or not seeing people at the leadership level with whom they can identify. These are all real challenges we want to solve, and it won't happen overnight. Just as I want our Black Scholars to be interested and eager to learn, I'm equally interested in and eager to see the future of our company with inclusion at the core of our culture.
Our employees are the heart of our company and we believe that everyone plays a critical role in creating our inclusive and diverse workplace. The Visa Black Scholars and Jobs Program is an investment in young leaders who will develop into difference makers for their generation. It's an important step that will help us drive lasting change for our people, company and community.
Do you know a talented college-bound Black or African American student who would like to join the Visa team? Please share! Applications for the Visa Black Scholars and Jobs Program are open until Monday, Feb. 15, 2021. To learn more, visit TMCF.org/Visa