During COVID-19, adapting to adversity helped these businesses stay strong
Creative networking, savvy business strategy and a community focus help Lotus Media and Auction City persevere during the pandemic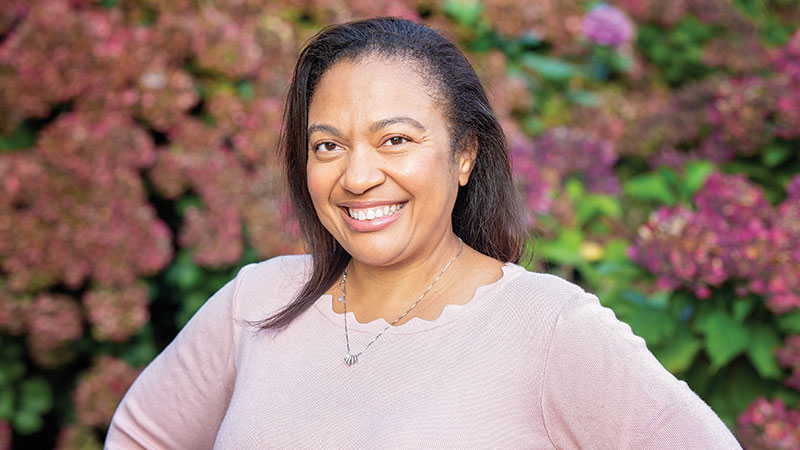 Ngina Shulman's kids wanted to see the video of their mom's middle school performance. There was only one problem. VCRs weren't exactly easy to find (the last one was made in 2016.)
Shulman eventually bought the proper equipment and converted the VHS tape to a digital format. She showed her kids the video, and some friends too. Those friends asked her if she would digitize some tapes of theirs. Then she hit on an idea. Why not start a business around the concept of preserving old media?
Lotus Media was born, a company Shulman says is in the business of "capturing memories." The Bellevue, Washington-based small business specializes in taking outdated formats like 8mm and Super8 film, VHS and Betamax, analog photos, slides and even audio cassettes and preserving the images and sound on computers.
"People trusting us with those memories is something we don't take lightly," says Shulman. And lots of people have trusted her with those memories. What started as a local business quickly spread thanks to the power of the internet due to positive online reviews from customers — more than 20,000, according to the Lotus Media site. Ngina was surprised when tapes started coming in from outside the U.S. Her farthest customer yet hails from Hong Kong.
Business has been steady despite COVID-19, she says. People spending more time at home means they are more likely to take on home projects like sending off that old box of Polaroid photos for conversion. Another silver lining of being quarantined is that there is more time for online networking. Shulman meets regularly with a group of business persons in a live online forum.
The upside to these virtual gatherings is that she can pay visits to other chapters online, engaging out-of-state contacts she otherwise would never have met. "If we hadn't all been forced to have virtual meetings…I would have never dropped into a meeting in another state to make connections to grow our business further," she says.
Shulman hasn't let her international expansion dampen her community focus. A special arrangement with a local IT computer services business Nerds to Go helped her stay open when non-essential businesses were forced to close a few months ago. Customers could leave their tapes at a drop-off box at the store to comply with COVID-19 protocols, while also learning about Nerds to Go services they might enjoy. Shulman says the arrangement "worked beautifully."
Like the button on an old VCR, Shulman is moving her business in "fast forward", despite the world's challenges. "COVID has really made us rethink how we're doing business," she says. "We are an online company with a local focus, but now we are seeing that we can go global…I'm sure there are people all over the world that could use our services."
California car auction house shifts gears during COVID
California's ban on large gatherings could have been a roadblock for Ed Lauber's car auction business in Redwood City outside of San Francisco. Before the pandemic, people from all over the Bay Area would drop by his weekly public event to bid on more than 100 cars being sold at Auction City.
But like most entrepreneurs dealing with a pandemic, Lauber didn't apply the brakes to his business. He found another route instead.
Lauber changed his strategy to focus on private dealers and wholesalers, an arrangement which requires less one-on-one contact and still helps him move inventory. He has also experimented with public "silent auctions" allowing customers to make written offers on vehicles without gathering in groups.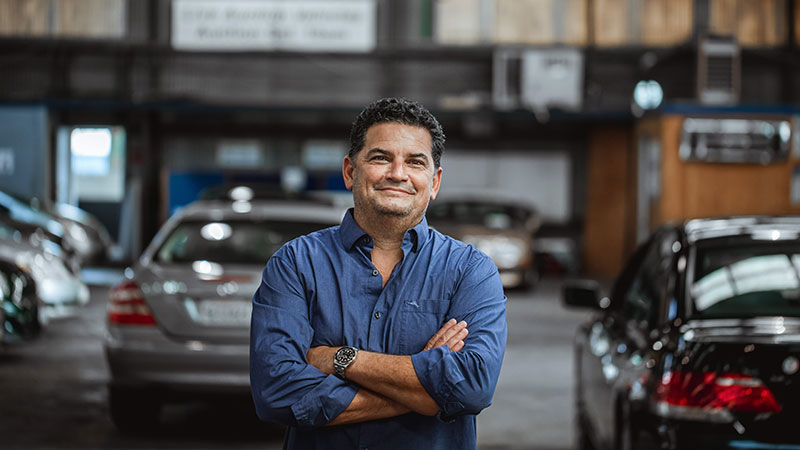 One upside to the pandemic is that car donations for charity, a core part of Lauber's business, have picked up as more people look to support good causes. Auction City offers a turnkey service for car donors to support hundreds of area charities through the site VehiclesforCharity.com. Donors enter their info on the site, Auction City picks up the vehicle, processes all the paper work, sells the car and transfers the funds to the charity.
"More people are working from home, realizing they may not need that extra car, and donating it to help a good cause like the local foodbank or homeless shelter," says Lauber. "We're happy to help in that process."
Still learning after all these years
Lauber started Auction City 30 years ago as a recent college grad working in a bank selling business loans to entrepreneurs. He liked hearing their stories so much, he decided to go into business for himself, combining a passion for cars with the aspiration to control his own destiny as a business owner. He attributes the success of his business to a focus on good relationships with people and a desire to constantly learn how he can improve. "I have always valued keeping in touch with people, you never know how you might work with them down the road," he says.
Case in point: like many entrepreneurs all over the U.S., Lauber's first attempts to secure a bank loan from the SBA Paycheck Protection Program were futile. Then he contacted someone at a smaller bank who helped him with a refinance a few years before. She referred him to the right person to get the loan, helping him keep his business fully staffed and operational through California's first lockdown period.
"The nice thing about being an entrepreneur is you're not set to a specific roadmap. There will be twists and turns and you need to adjust, he says. "Part of that is asking for help, through your bank or someone else, knowing that people are willing to help if you ask… It's a time where we have to take care of each other and think about the long-term."
Got a business of your own? Visa offers resources, insights and more on our Small Business Hub.