Data Privacy Day – protecting personal information in 2021 and beyond
New laws, expectations and COVID impact the flow of data: but keeping it safe is more important than ever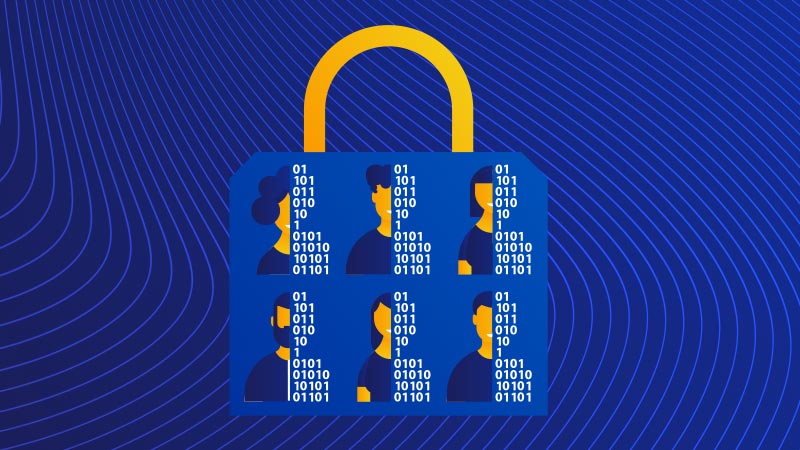 Global business gets done with data. Whether one is buying online from a foreign website, making an international phone call or moving money across borders, data is at the heart of the transaction. The World Economic Forum even called data more "valuable" in some sectors than "electricity, labour and raw materials" and predicted its role will grow even more with the rollout of 5G networks.
Keeping data safe is also so important that it gets its own day on the calendar: January 28 is known as "Data Privacy Day," an international event started in 2008 to educate consumers on the importance of protecting personal information. As a data-driven company, Visa's commitment to data protection and privacy instils trust and confidence with our employees and clients, protects our brand and allows us to responsibly innovate while executing on our Privacy Commitments. Data innovation is a vital component of Visa's strategy – and in everything we do – built on our 60-year legacy of responsible data stewardship. 
New data laws, new data expectations
Data privacy is especially critical now as new consumer privacy and data protection legislation is enacted worldwide, along with heightened regulatory enforcement. In 2018, the European landscape fundamentally changed with the adoption of the General Data Protection Regulation (GDPR), which required businesses to take steps to comply with enhanced data privacy rules. In 2020, we saw the enactment of the California Consumer Privacy Act (CCPA) and the Brazilian General Law for Data Protection (LGPD). In the coming years, we expect new laws to be adopted in China, India and Canada, to name a few.
Countries exploring data privacy legislation and similar data-use frameworks must look to balance consumer privacy concerns with the data-driven insights that benefit citizens and economies around the globe. Some governments grappling with data security and privacy issues react by limiting the flow of data across borders. Regulation that suppresses data analysis or visibility into real-time transactions makes it more difficult for Visa to monitor and prevent fraud by observing global patterns. Importantly, these restrictions on data flows also cut off access to the very tools small businesses need to get back on their feet.
Global trade – especially digital trade, enabled by data – is a powerful thing for a local entrepreneur in a digital world. At Visa, we believe in supporting global data flows while adhering to the robust principles that guide our responsible use of data, including Visa's Data Values.
Coping with COVID
COVID has not only changed the world forever, it has changed technology. When lockdowns forced millions of people inside, there was a three-to five-year acceleration of e-commerce growth in a matter of weeks.
Aggregated data-driven insights help Visa and our clients better understand these commerce and digital payment trends that can enable businesses, cities, and countries to navigate their individual paths to COVID-19 recovery. For example, Visa's Back to Business Project leverages global transaction data to locate small businesses in affected areas and points consumers to those merchants that either remain open or have re-opened for business, including during the COVID-19 pandemic.
Data and the future
Visa believes in empowering consumers with tools to easily access, manage, and use their financial information. At Visa's Online Privacy Center, consumers can read our privacy notices and learn how their personal information will be used. Data Privacy Day may be one day, but Visa is committed 365 days a year to security and transparency to maintain trust and keep the flow of commerce safe for everyone.
Join the conversation
To hear more from Visa on data privacy, check out this online event.
National Cyber Security Alliance, Data Privacy Day: How COVID-19 Changed Data Privacy
Jan. 28, 9 am PDT, 12 Noon EST
This session looks at privacy through the lens of the various changes we've faced in the past year, including a survey of the current privacy landscape and expert insights on where we as individuals and organizations can improve.
Visa speaker: Lindsey Schultz, Counsel, Global Privacy Office.