Building Visa's AI supercomputer becomes ultimate test in speed
Advances in Artificial Intelligence (AI) prompted Visa technologists to build a platform to power complex decisions, faster than the blink of an eye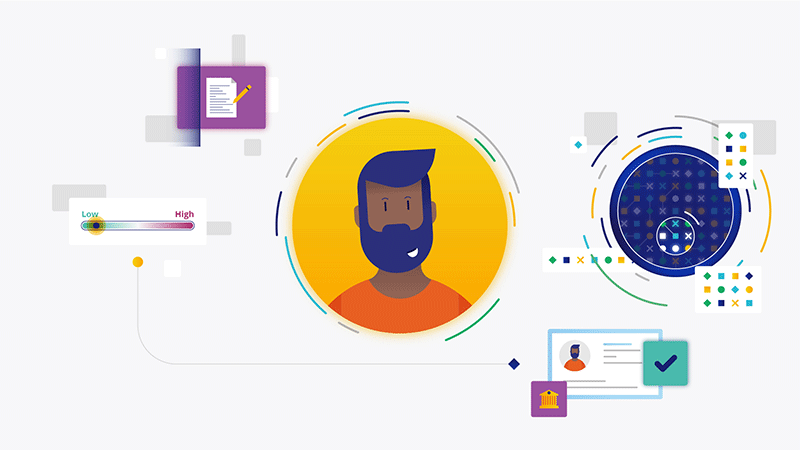 What happens when you apply deep learning to use cases that require a decision in milliseconds — for example, when a shopper taps her card to pay for groceries?
While sophisticated AI improves our decisions on when to approve or decline transactions, it doesn't do much good if it slows down the transaction or jeopardizes the availability of the Visa network.
Enter Visa's Artificial Intelligence Platform (AIP), a high-performance system that allows Visa's technologists to deploy advanced predictive models to the payments ecosystem. Our data scientists deploy and run these models at scale by leveraging an array of capabilities. These include deep learning, machine learning and multi-technology models hosted in multi-tenant architectures for batch and real-time model inference. But why build such an advanced and complex platform in-house vs. outsourcing it? The answer: Speed.
Rise of the homegrown supercomputer
Delivering a response at lightning speed when it comes to AI-driven authentication, authorization and risk assessment was non-negotiable when Visa decided to invest in a homegrown AI platform. Today's busy consumer would expect no less. "One of the reasons we chose to build AIP in-house was to meet stringent performance latency requirements," said Yu (Jason) Gu, senior director and head of Visa AI Platform. And they delivered. To start, the team leveraged cutting-edge technologies such as TensorFlow, the open source machine learning software originally developed by Google.
"When we started building the platform, we had to figure out how to architect a Ferrari from the ground-up" said Igor Karpenko, vice president of payment security and identity at Visa. "You can tune a regular car to be a little bit faster, but not enough to be a Formula One car. You have to build all of that capability from the get-go. And that's what we embarked on with AIP — building an AI productization ecosystem that is extremely sophisticated and extremely fast."
But could they achieve decisions with TensorFlow within just a few milliseconds, despite industry skepticism? They were determined. Visa's technologists worked through some of the most difficult challenges in applied AI and ultimately developed and deployed models that evaluate millions of parameters in less than 3 milliseconds.
"That was one of the biggest achievements with this platform, that even for deep learning and complex real-time feature engineering, we were reaching single-digit millisecond latency in production," added Karpenko.
Democratization of AI
The platform was indeed fast, but it also needed to be accessible and powerful enough to meet the performance requirements of a growing list of payment use cases. "AI plays a role in everything from predicting fraud to loyalty and analytics and beyond," said Karpenko. "Visa's Technology team needed a platform that would allow any organization within Visa to easily deploy new AI models."
What started as a proof of concept in 2018 to help reduce time-to-market for products and services and provide a common platform for productionizing, AIP is now a platform that hosts more than 40 models from more than 10 different Visa technology and product teams.
Data driven and protected
Using the most advanced forms of AI, such as deep learning, requires massive amounts of data. Fortunately, Visa's data scientists are working with one of the largest and richest consumer data sets in the world.
"We run one of the world's largest in-memory computing clusters in terms of how much data we have to host and feed into the machine learning model," said Gu. And with that power comes great responsibility, one that Visa technologists don't take lightly.
"AI is one of the most transformative technologies of our time," said Karpenko. "But we have to harness this powerful technology with fairness, accountability and consumer benefit as our north star. It's extremely rewarding to see this technology have a meaningful impact in people's lives — whether it's separating good transactions from bad ones at the checkout, or identifying anomalies in global ATM traffic to disrupt attacks in real time."
Designed for everyday life
AI, in fact, is used throughout the entire payment flow: to identify fraud in the credit application process, to authenticate and authorize, to back up financial institutions when they experience an outage and to model daily settlement volumes, and deliver deeper post-transactions insights.
Nearly 8,000 Visa technologists are spread across the globe, and many of them use Visa products in their everyday life. "A lot of times your own daily activities are dependent on the system you build yourself," said Gu. Dreaming up new ways to pay is part of the job. For the AIP team, nearly 80 patents have been filed over the past three years as a result.
"AI and machine learning are evolving quickly," said Gu. "It takes curiosity and creativity within our team to harness the latest technologies. It's up to us to be proactive in seeking out state-of-the art solutions for our clients and partners. And that's what makes working here rewarding and a lot of fun."
---
Interested in advancing your career in data science? Check out open roles at Visa.com/careers.