Sustainability at scale
How Visa is embedding sustainable lifestyle choices across money movement, beyond COP26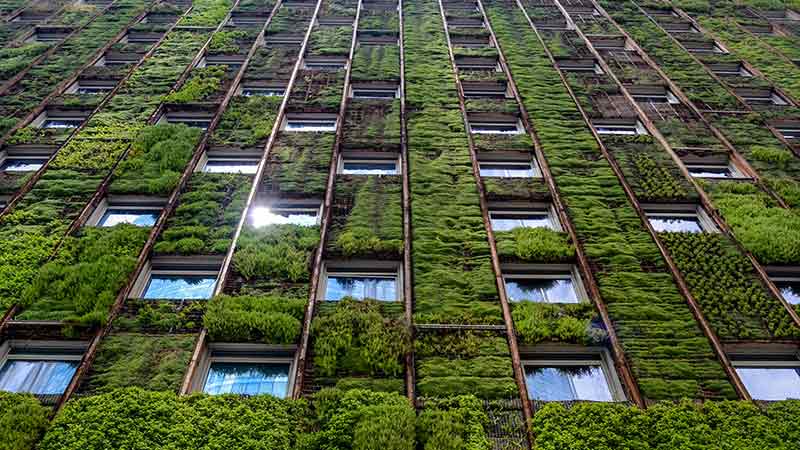 Last month, I travelled to COP26, the UN's 26th Climate Change Conference, in Glasgow. "Green Davos," as many on the ground were calling it, saw the largest participation of private sector companies in the conference's history. As the climate challenges we face as a global society become more palpable with each passing year, gatherings like these take on a new urgency. While much remains to be done, I was encouraged by the coming together of government and corporate leaders — not just for the spectacle, but for the commitments made to accelerating the transition to a low-carbon economy, as well as the acknowledgement of the innovative approaches, radical collaboration, strategic investments and policy action achieving meaningful sustainability goals will require.
Of course, COP26 was more than a gathering for leaders of state and business. There were also many peaceful protestors, particularly among the youth, expressing their valid frustration with what they see as the window closing on their — and the planet's — very future. They are tired of empty promisesof kicking the can on climate change down the road. They hunger for action — for real, concrete changes each and every one of us can make, here and now.
This is more than anecdotal. According to GlobeScan's 30-market "Healthy & Sustainable Living Study," a survey of 30,000 people in 31 markets about their attitudes, opinions, and behaviors linked to more sustainable and healthier lifestyles, 55 percent of people under 30 and 44 percent of those over 30 say they want to change "a great deal" in favor of the planet. And yet, many feel that governments and businesses are not doing their part, with 34 percent of respondents seeing lack of business support as a key barrier to change, and 46 citing a lack of affordability. 
Global moments like COP26 emphasize not just the urgency of climate action and the rise of the conscious consumer, but also the barriers that exist between everyday consumers and truly sustainable living.
At Visa, we are working across our products, services, network, partners and brand platform to enable consumers and businesses to make the sustainable choices they want to make. We are collaborating with partners to embed sustainable choices at scale across money movement both to inspire and enable shifts in consumer behavior, and to support sustainable commerce and the transition to a low-carbon economy.
Toward those ends, earlier this month, Visa announced the new Visa Eco Benefits bundle designed to enable our financial institution account issuers to support and encourage their customers to engage in sustainable consumption behaviors. From estimating carbon footprint by purchase to facilitating carbon offsets to donating to environmental organizations and incentivizing sustainable choices through rewards, Visa Eco Benefits allows account issuers to embed sustainable lifestyle choices into existing Visa consumer credit/debit card product, empowering consumers to learn about the environmental impact of their purchases and make changes and take action. The bundle will first be available in Europe and expand to other markets next year.
Earlier this year, Visa pledged to reach net-zero emissions by 2040, years ahead of the Paris Climate Agreement goal, and outlined plans to become a climate positive company. The Visa Eco Benefits bundle is just one more part of ongoing global commitment to powering sustainable money movement.
As we continue to align our products and features with consumer values and a just transition to low-carbon payments, we are also renewing our commitment to removing friction from sustainable behaviors in transit, mobility, EV charging, travel and other global industries. Today, Visa joined United Airlines's Eco Skies Alliance to help accelerate sustainable aviation. As a member, we are committed to reducing the carbon emissions from our business travel by helping to fund the green premium for Sustainable Aviation Fuel (SAF). United Airlines will take its first passenger flight using 100 percent of this low-carbon fuel, a wave of a greener future.
In order to achieve the inclusive, sustainable growth needed to fight climate change in a serious, meaningful and equitable way, we need sustainability at scale. It's going to take collaboration and strategic partnerships with multiple stakeholders across government, NGOs and the private sector. As a network of networks, Visa is committed to using our place at the center of many systems to do our part of this critical work.
---
Learn more about how Visa is working to drive sustainable commerce at https://usa.visa.com/our-purpose/preserving-our-planet.html.