Financial education for a more inclusive economy
Mentorship, training, and practical skills are key to entrepreneurial success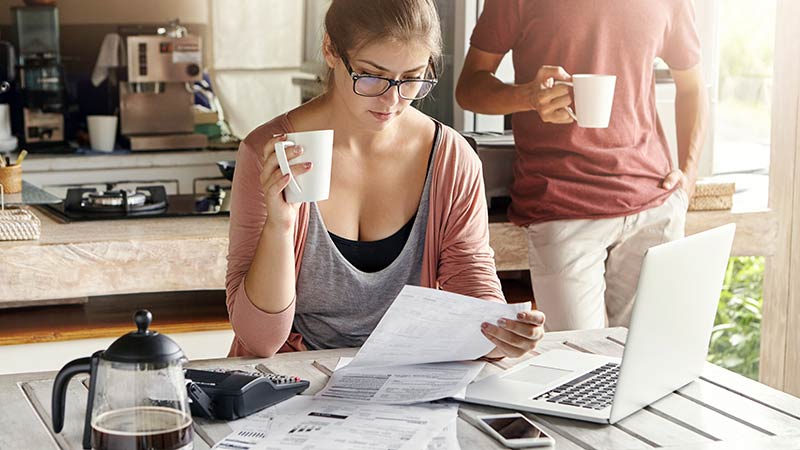 For entrepreneurs around the world success often means having the resources to provide for their families and build a better way of life. As individual entrepreneurs grow their businesses and prosper, so do their communities and society at large. As the world rebuilds following two years of pandemic-related challenges, it is the small and micro businesses (or solopreneurs) who need the most support; after all, they are the cornerstone of the global economy. In the U.S. alone, small businesses create two-thirds of new jobs and deliver more than 43 percent of the GDP.1
Minority women-owned businesses are now the fastest growing2, but they are still the least likely to secure the critical capital needed to grow their businesses. One reason for this discrepancy is a knowledge gap between first-time entrepreneurs and a somewhat insular world traditionally dominated by and catered to men: finance. Men and women founders reportedly have a different attitude toward risk.3 Men tend to define success along financial lines while women consider broader factors like the impact on their relationships and their company's mission. These differences don't always translate to being on the receiving end of a loan from banks or investors.
That's where financial education can help. Visa has invested in financial education programs around the world to help new small and micro business (SMB) owners thrive. Financial inclusion combined with education, including digital skills, knowledge of the formal financial economy and real-life training is a critical pathway toward inclusive economies where everyone benefits.
Knowledge meets opportunity
Brazilian small business owner Alyne Jobim, founder of Iwosan, which makes Afro-centric lab coats and professional attire, recently built an e-commerce website that would allow her to sell and ship her products nationwide, thanks to a Visa-supported program called Elas Prosperam.
"There is a demand for professional clothes that celebrate our accomplishments and carry our history, made with Black people in mind," she said. "And now I get to reach an even wider clientele."
Elas Prosperam's mentorship and training program has given Black women founders in Brazil the tools they need to grow their small businesses, with a series of free online events focused on finance, digital transformation, and social-emotional skills. Similar programs exist in regions around the world where Visa does business, while millions of SMBs have taken advantage of Practical Business Skills, an online global platform that delivers free online educational resources to help businesses adapt to a digital-first economy as consumer preference for digital payments evolves.
Preparing entrepreneurs of the future
Visa has also expanded its award-winning, global public platform Practical Money Skills to help parents, teachers, students and people of all ages enhance their money management skills through games like the new Financial Soccer game (available in July 2022) as well as custom educational comic editions like Visa's new  "Investing In Each Other" featuring Black Panther and Shuri. Visa employees around the world will also have a chance to volunteer their time to facilitate virtual and in-person lessons at local schools, after school care organizations, and extracurricular clubs using the Practical Money Skills curriculum, the financial education-focused comics and other resources.
The future looks brighter for entrepreneurs of all walks of life. With greater knowledge of digital financial services and platforms, people can better manage their money and assets, build stronger financial futures and improve their quality of life. Visa's commitment to financial education means increasing everyone's access to the global economy — regardless of who you are, what you know, or where you live.
---
Learn more about Visa's approach to Social Impact on Visa.com.
---
1https://betteraccounting.com/small-businesses-are-the-backbone-of-the-economy/
2https://archive.mbda.gov/news/news-and-announcements/2011/06/minority-women-owned-firms-are-fastest-growing.html
3https://www.forbes.com/sites/elizabethmacbride/2021/05/23/white-men-are-now-the-minority-of-business-owners-in-the-united-states/?sh=75b4835f1582