Going digital key to small business success
National Small Business Week reminds us of their resiliency. Here's how Visa is fostering their growth.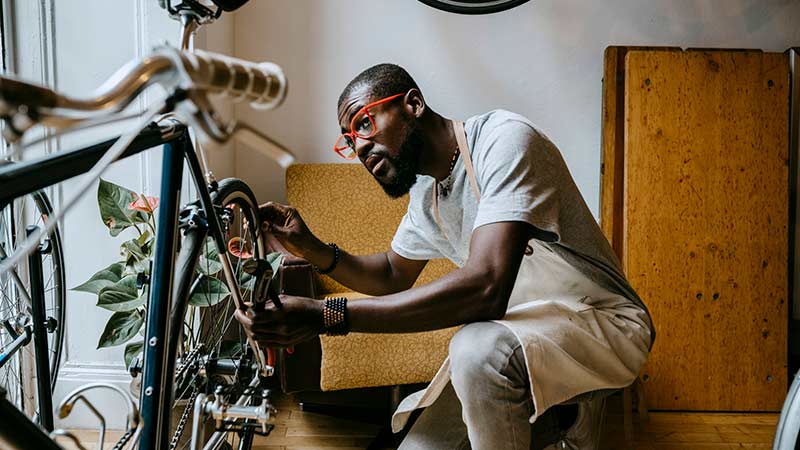 National Small Business Week encourages us to recognize the many ways in which small businesses are the bedrock of our economy. They currently account for 99.9 percent of American businesses and employ nearly 47 percent of the American workforce, according to the U.S. Small Business Administration. So, what can we do to help them grow and succeed?
One clear answer is providing the tools small businesses need to thrive in today's digital economy. During the pandemic we saw that businesses that were able to go digital were more resilient and better able to compete than those that did not. According to the 2022 Visa Global Back to Business Study, 90 percent of small businesses surveyed with a digital presence, attributed their pandemic survival to e-commerce. Whether it was contactless checkout, curbside pick-up or online sales, digital payments helped level the playing field for small business owners, allowing them to continue to serve customers in their local communities and in the broader global market.
That's why Visa committed in June 2020 to digitally enable 50 million small businesses by the end of 2023. Since then, we have made great progress and are on track to achieve our goal, having already enabled 30.7 million small and micro-businesses (SMBs). 
In addition to this effort, Visa has made other commitments to support small business owners who are working to grow their business and "go digital" during these challenging economic times.
Visa Foundation pledged to provide $200 million in relief to support SMBs hit hard by pandemic through its Equitable Access initiative. As of December 2021, the Visa Foundation has committed $83M against this goal.
Visa lowered key in-store and online consumer credit interchange rates for more than 90 percent of U.S. businesses by 10 percent, effective April 2022.
Visa has invested more than $9 billion in network security and fraud management to maintain reliability and stability of the Visa network, bringing greater security and protection to small businesses.
We launched Visa's Small Business Hub, which features digital enablement tools and solutions for small business owners to help them reach more customers.
Visa created a Back to Business directory so that local community members can easily find and support local businesses in their vicinity.
We continue to support the growth of small businesses with our grant programs like She's Next, Empowered by Visa and the Visa Everywhere Initiative.
National Small Business Week is an important reminder that we must continue to provide small businesses with the resources, protections and tools to survive and thrive throughout the year.  The health of our global economy and the strength of local communities depend on it.