Investing in northern Central America's future
Visa pledges support for Vice President Harris's call to action to promote inclusive economic growth in El Salvador, Guatemala, and Honduras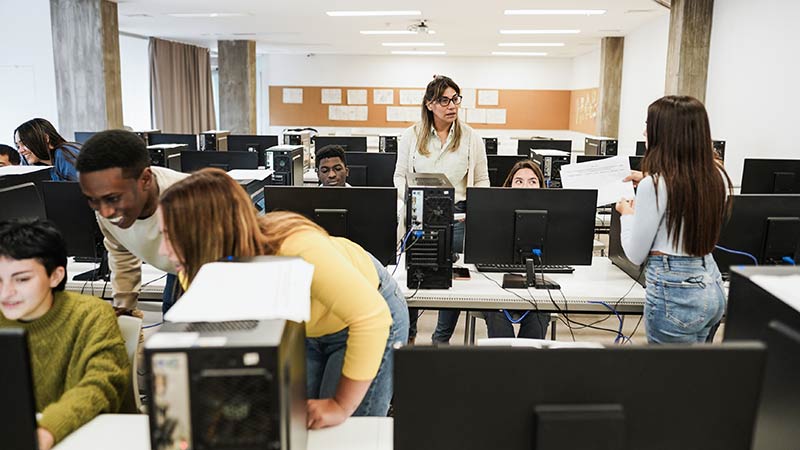 Last year, Vice President Kamala Harris announced a Call to Action for businesses and social enterprises to make a commitment to promote greater economic opportunity in northern Central America, including efforts to strengthen financial inclusion, entrepreneurship, and improve security.
In response, and as part of our mission to uplift individuals, businesses, and economies around the world, Visa has made a pledge to invest more than $270 million over the next five years to expand financial inclusion and digital infrastructure in the region. Internet connectivity and the use of financial technologies are essential for participation in a digital-first global economy. They are also critical to delivering secure government services and helping to lift citizens out of poverty.
Small and medium-sized enterprises (SMEs) are the backbone of most economies. In El Salvador, Guatemala, and Honduras, Visa's five-year goal is to bring 6.5 million people and 1 million SMEs into the formal financial system. Formal financial services mean secure payments and savings, reduced reliance on the informal economy and the ability for business owners to gain capital to grow their businesses.
Visa will support the local financial sector in implementing innovative payment technologies, improving and simplifying how citizens manage their finances while driving efficiencies in key areas of the economy including: agrobusiness, digital disbursement of government subsidies and remittances. Visa's award-winning financial education programs have helped resource and train individuals, businesses, and governments around the world for more than 30 years. To enrich the economies of northern Central America, Visa will expand financial education, increasing acceptance of digital payments and bringing more people and businesses into the formal economy.
Digital and financial inclusion is one of six focus areas in the Vice President's initiative, which aims to address business reform, food security and climate-smart agriculture, climate adaptation and clean energy, education and worker development, and public health access. Access to innovative financial technologies and capital for small businesses, especially women- and indigenous-owned businesses, can ensure that the most vulnerable have access to a safety net they sorely lack: basic public services and secure financial services.
Visa will join Vice President Harris this week at the Summit of the Americas in Los Angeles, CA, to address social and economic issues in North, Central and South America with the hopes of defining what a sustainable and equitable future looks like for all.
---
To learn more about how Visa puts our purpose into action, visit Leading by Example.