Ask a fintech founder: Felix Ortiz, Co-founder and CEO, Onuu
On inspiration, what's in a name, and smarter banking and insurance solutions for low to middle income families.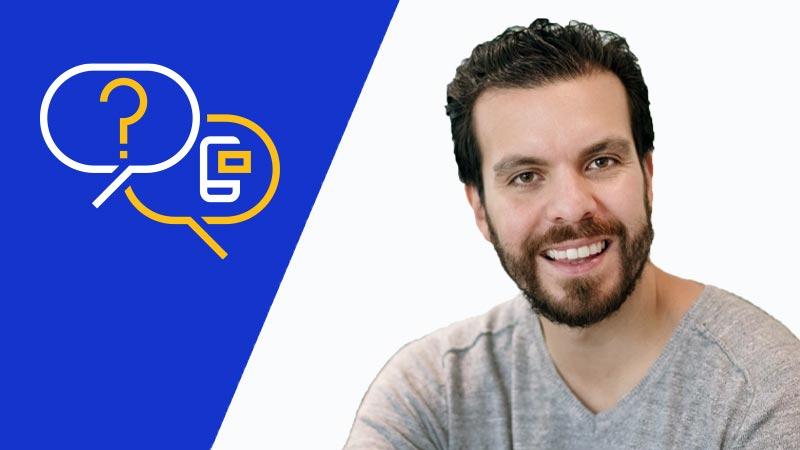 Felix Ortiz was a 19-year-old service member in Fort Bragg, North Carolina when he was denied a credit card.
"I couldn't get a credit card or even an auto loan, even though I had a biweekly paycheck from the US Army. And that was guaranteed income," he said.
That's because the bank required five years of credit, something few 19-year-olds have. Many Americans who either don't have a long enough credit history or someone who can co-sign on a loan can find themselves in a similar situation. It's a hurdle that can sometimes contribute to holding generations back from financial security.
Inspired by his Puerto Rican grandmother, who moved to New York in search of a better life, Felix designed Onuu, a smarter banking and insurance solution for low to middle income families. Onuu combines financial education with banking and insurance services for Americans struggling with financial security and mobility. Here, we chat with Felix about his inspiration, his platform, and how Visa is helping him reach his goal to impact one million lives.
What is your Onuu elevator pitch?
Felix: Onuu is the first all-in-one banking and insurance solution built by and for Americans with modest means.
What is the significance of your brand name?
Felix: Onuu, pronounced "On you," means that we're betting on you. We want to empower and connect you to a greater good of mobility, whether that's financial security or financial mobility, and for generations to come.
How did your grandmother, Candi, inspire your fintech?
Felix: I grew up in Brooklyn, New York in the late 80s with eight of us living in a cramped apartment. My grandmother was the glue of the household and a very important figure in my life. Every time she got her social security check, because she was disabled, she would take me to the 99-cent store, where I would buy military soldiers. She would have me watch educational shows, not cartoons. She died young, in her late 50s, and even though she struggled, she always seemed to smile, which is kind of remarkable given all her stressors. She inspired me to want to create a company that had a positive impact on society. Onuu is a dedication to my grandmother, which is why Candi lives in the app as your financial guide.
How does Onuu support underserved Americans?
Felix: At Onnu, we're merging financial and insurance products, empowering the middle market consumer to understand and improve their financial security for themselves and their family. We do that by using AI and machine learning to help really change the way in which people gain access to these products, but also ensure that they have an understanding of how their behavior can impact them positively or negatively.
What differentiates Onuu from other digital banking apps?
Felix: We're effectively using the power of data to serve these folks that have been consistently overlooked. If you think about the modest American, whether they're low or moderate income Caucasians, Black, Latino, Latina, they can tend to be denied something as basic as life insurance because of health issues. In our case, we're giving them that financial protection for them and their family.
My dad and mom couldn't co-sign a loan for me, so I had to figure it out. There are many people out there like me. We created this guaranteed credit card that based on specific requirements, like your payroll data or other sources of data, we can underwrite you and give you access to a credit line. We're truly paving the way for this financial security all under one app.
How did you get involved in the Visa Fintech Fast Track Program?
Felix: I had met [Visa CEO and Chairman] Al Kelly at an event in New York when I was developing my former company. When I launched Onuu, I just pinged him and said, "Hey, I launched Onuu, and I would love to get your thoughts." He connected me with the Visa Fintech Fast Track team and they've helped accelerate onboarding Onuu onto the Visa network. We've learned a lot and the team there is really great. They've now developed an inclusive team for startups that are managed by people with diverse backgrounds.
What does success look like for you?
Felix: Success to us is that we know that we've impacted a million lives, lives that are now on the road toward financial security. We have 634,000 people on our waitlist and we're now beginning to convert those folks. We issued north of 7 million in insurance policy value, which is pretty good, and then we'll increase those numbers month over month.
What excites you most about the future of payments?
Felix: I see large financial institutions and fintechs working together to better serve underserved communities by using better, unbiased data. We have to change the framework of what is required for the products, and the only way you do that is by creating new products, which is why we created this new credit card, new smart banking feature and new life insurance product.
---
Learn more about accelerating your growth with the Visa Fintech Fast Track Program.
---