Visa has a successful history of supporting private companies, public transport operators and technology enablers to deliver digital payments acceptance in the Urban Mobility sector, transforming the passenger experience for millions of people worldwide. Visa has worked with more than 100 cities large and small around the world to implement contactless fares using debit, credit and prepaid solutions. Plus, we have partnered with companies to launch mobile-based solutions for electric vehicle charging and parking and we continue to develop new solutions for tolls and shared mobility services.
To fully transform the passenger experience from the first mile to the last, we built the Visa Global Urban Mobility team of dedicated global strategists and regional implementation specialists. They have supported contactless implementations around the world by providing guidance, best practices and hands-on assistance, helping launch projects more quickly and with maximum impact.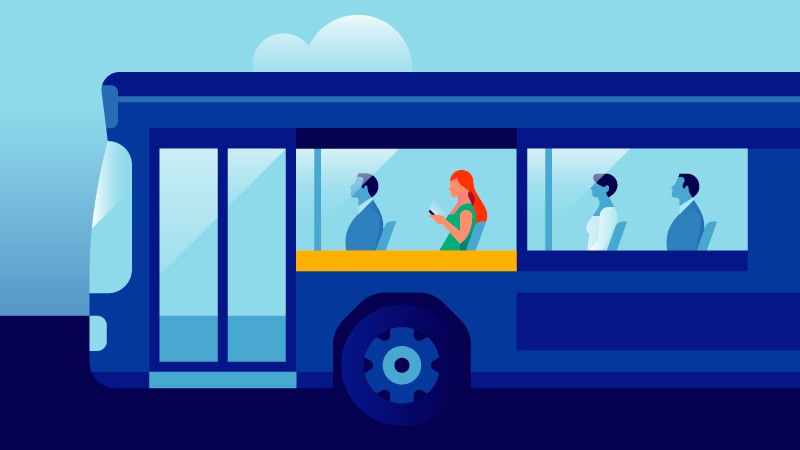 Visa Digital Payments for Urban Mobility: Helping Cities Become Greener and More Connected
Visa is working with partners globally on using technology to drive efficiencies in cities to make it easier and faster for people to get around. Download the white paper to learn more about this important work—and its role helping cities become environmentally sustainable and economically successful.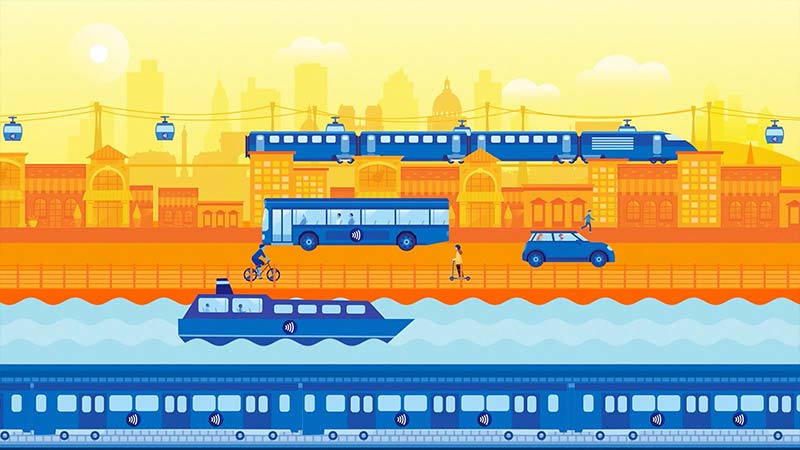 Visa Contactless + Mobility as a Service (MaaS) Solutions: Making Journeys Better
The exciting combination of Contactless pay-as-you-go and a MaaS app gives people a faster and more convenient way to get around busy cities. It also has the potential to accelerate the adoption of more sustainable travel and increase the use of shared public and private transportation while making it cost efficient for the operators.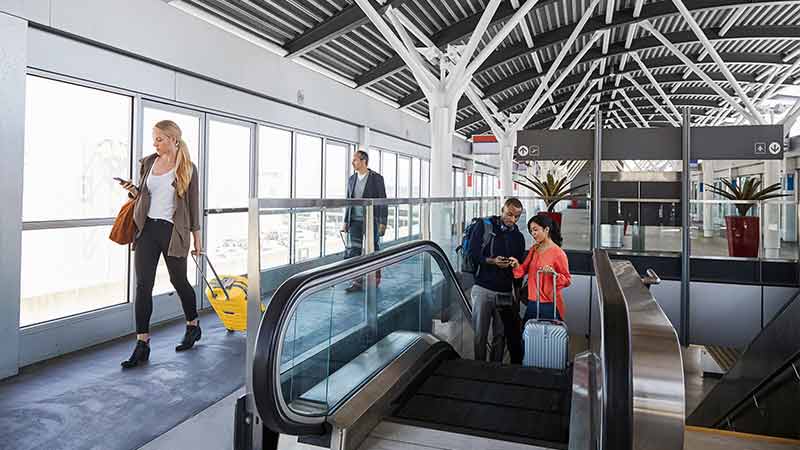 The Future of Transportation: Mobility in the Age of the Megacity

Visa commissioned one of the largest global studies examining the growing demand for public and private transportation, and the changing role that digital commerce is playing in driving sustainable growth. The study reflects the feedback of 19,000 consumers in 19 countries and identifies significant challenges faced by growing urban centers.