Job openings in Visa Inc.: Job title in column 1, job category in column in 2, job type in column 3, location in column 4, and date in column 5

| Job Title | Job Category | Type | Location | Date |
| --- | --- | --- | --- | --- |
| Sr. Software Engineer | Software Development/Engineering | Full-time | Bangalore, KA, IN | 01/25/2022 |
| Staff Software Engineer | Software Development/Engineering | Full-time | Bangalore, INDIA, IN | 01/25/2022 |
| Software Engineer - Sr Consultant | Software Development/Engineering | Full-time | Bangalore, INDIA, IN | 01/25/2022 |
| Software Engineer - Sr Consultant | Software Development/Engineering | Full-time | Bangalore, INDIA, IN | 01/25/2022 |
| Senior Project Analyst | Product & Project Management (Technical) | Full-time | Bangalore, INDIA, IN | 01/25/2022 |
| Senior Project Analyst | Product & Project Management (Technical) | Full-time | Bangalore, INDIA, IN | 01/25/2022 |
| Sr. Technical Product Manager | Product & Project Management (Technical) | Full-time | Bangalore, INDIA, IN | 01/25/2022 |
| Senior Manager, Ethics & Compliance, CEMEA | Legal & Compliance | Full-time | Almaty, KAZAKHSTAN, KZ | 01/25/2022 |
| AML Analyst, Client Due Diligence | Legal & Compliance | Full-time | Pasay City, PHILIPPINES, PH | 01/25/2022 |
| Sr. Data Engineer - Payments Systems Risk | Software Development/Engineering | Full-time | Bangalore, KA, IN | 01/25/2022 |
| Manager – Government Engagement, India & South Asia | Legal & Compliance | Full-time | Mumbai, INDIA, IN | 01/25/2022 |
| Staff Data Engineer – Payments Systems Risk | Software Development/Engineering | Full-time | Bangalore, INDIA, IN | 01/25/2022 |
| Senior Data Engineer - Payments Systems Risk | Software Development/Engineering | Full-time | Bangalore, INDIA, IN | 01/25/2022 |
| Senior Test Engineer | Software Development/Engineering | Full-time | Belfast, UNITED KINGDOM, GB | 01/25/2022 |
| Lead Threat Researcher | Information Technology | Full-time | London, UNITED KINGDOM, GB | 01/25/2022 |
| Staff Software Engineer | Software Development/Engineering | Full-time | Belfast, UNITED KINGDOM, GB | 01/25/2022 |
| HR Summer Intern | Human Resources | Full-time | London, England, GB | 01/25/2022 |
| Sr. Data Engineer | Software Development/Engineering | Full-time | Bangalore, INDIA, IN | 01/25/2022 |
| Sr. Data Engineer | Software Development/Engineering | Full-time | Bangalore, INDIA, IN | 01/25/2022 |
| Staff Data Engineer | Software Development/Engineering | Full-time | Bangalore, INDIA, IN | 01/25/2022 |
| Staff Data Engineer | Software Development/Engineering | Full-time | Bangalore, INDIA, IN | 01/25/2022 |
| Sr. SW Engineer- Fullstack | Software Development/Engineering | Full-time | Bangalore, INDIA, IN | 01/25/2022 |
| Senior SW Engineer- Fullstack | Software Development/Engineering | Full-time | Bangalore, INDIA, IN | 01/25/2022 |
| Senior SW Engineer (Full Stack) – Payments Systems Risk | Software Development/Engineering | Full-time | Bangalore, INDIA, IN | 01/25/2022 |
| Staff Software Engineer (Full Stack) – Payments Systems Risk | Software Development/Engineering | Full-time | Bangalore, INDIA, IN | 01/25/2022 |
| Staff SW Engineer- Fullstack | Software Development/Engineering | Full-time | Bangalore, INDIA, IN | 01/25/2022 |
| Staff Data Engineer – Payments Systems Risk | Software Development/Engineering | Full-time | Bangalore, INDIA, IN | 01/25/2022 |
| Sr. Systems Engineer | Software Development/Engineering | Full-time | Bangalore, INDIA, IN | 01/25/2022 |
| Senior Software Engineer (Full Stack) – Payments Systems Risk | Software Development/Engineering | Full-time | Bangalore, INDIA, IN | 01/25/2022 |
| Sr. Software Engineer (Full Stack) – Payments Systems Risk | Software Development/Engineering | Full-time | Bangalore, INDIA, IN | 01/25/2022 |
| Sr. Systems Engineer | Software Development/Engineering | Full-time | Bangalore, INDIA, IN | 01/25/2022 |
| Sr. Software Engineer (Full Stack) – Payments Systems Risk | Software Development/Engineering | Full-time | Bangalore, INDIA, IN | 01/25/2022 |
| Senior Software Engineer (Full Stack) – Payments Systems Risk | Software Development/Engineering | Full-time | Bangalore, INDIA, IN | 01/25/2022 |
| Staff SW Engineer - Java, Angular | Software Development/Engineering | Full-time | Bangalore, INDIA, IN | 01/25/2022 |
| Sr. Data Engineer – Payments Systems Risk | Software Development/Engineering | Full-time | Bangalore, INDIA, IN | 01/25/2022 |
| Product Manager (Technical) - Senior Consultant | Product & Project Management (Technical) | Full-time | Bangalore, INDIA, IN | 01/25/2022 |
| Sr. SW Engineer (Hyperion) | Software Development/Engineering | Full-time | Bangalore, INDIA, IN | 01/25/2022 |
| Sr. SW Engineer (Hyperion) | Software Development/Engineering | Full-time | Bangalore, INDIA, IN | 01/25/2022 |
| Senior Manager - Software Engineering | Software Development/Engineering | Full-time | Bangalore, INDIA, IN | 01/25/2022 |
| Design Director, Asia Pacific | Product/Solutions Management | Full-time | Singapore, Singapore, SG | 01/25/2022 |
| Senior Manager, Ethics & Compliance, CEMEA | Legal & Compliance | Full-time | Nairobi, KENYA, KE | 01/25/2022 |
| Sr. SW Engineer – Clarity PPM | Software Development/Engineering | Full-time | Bangalore, INDIA, IN | 01/25/2022 |
| Sr. SW Engineer – Clarity PPM | Software Development/Engineering | Full-time | Bangalore, INDIA, IN | 01/25/2022 |
| Sr. SW Engineer – Clarity PPM | Software Development/Engineering | Full-time | Bangalore, INDIA, IN | 01/25/2022 |
| Manager, Visa Business Solutions, Korea & Mongolia | Product/Solutions Management | Full-time | Seoul, KOREA, REPUBLIC OF, KR | 01/25/2022 |
| Senior SW Test Engineer | Software Development/Engineering | Full-time | Bangalore, INDIA, IN | 01/25/2022 |
| Senior Program Manager | Product & Project Management (Technical) | Full-time | Bellevue, WA, US | 01/25/2022 |
| Technical Product Analyst | Product & Project Management (Technical) | Full-time | Austin, TX, US | 01/25/2022 |
| Technical Product Analyst | Product & Project Management (Technical) | Full-time | Atlanta, GA, US | 01/25/2022 |
| Technical Program Manager | Product & Project Management (Technical) | Full-time | Austin, TX, US | 01/25/2022 |
| Head of Risk, South-east Asia | Risk & Security | Full-time | Singapore, Singapore, SG | 01/25/2022 |
| Senior Project Analyst | Corporate IT | Product & Project Management (Technical) | Full-time | Austin, TX, US | 01/25/2022 |
| Technical Support Analyst | Corporate IT | Information Technology | Full-time | Atlanta, GA, US | 01/25/2022 |
| Sr. Project Analyst | Digital & Developer Product Development | Product & Project Management (Technical) | Full-time | Atlanta, GA, US | 01/24/2022 |
| Senior Software Engineer | Software Development/Engineering | Full-time | Highlands Ranch, CO, US | 01/24/2022 |
| Senior Technical Product Manager | Real Time Payments | Product & Project Management (Technical) | Full-time | Foster City, CA, US | 01/24/2022 |
| Staff Systems Engineer - Application Development | Information Technology | Full-time | Highlands Ranch, CO, US | 01/24/2022 |
| Senior Software Engineer | Digital Developer Platform | Software Development/Engineering | Full-time | Austin, TX, US | 01/24/2022 |
| Senior Software Test Engineer | Software Development/Engineering | Full-time | Munich, GERMANY, DE | 01/24/2022 |
| Director, Integrated Tools & Developer Efficiency | Software Development/Engineering | Full-time | Foster City, CA, US | 01/24/2022 |
| Software Engineer - Sr. Consultant | Software Development/Engineering | Full-time | Austin, TX, US | 01/24/2022 |
| Visa Consulting & Analytics Analyst | Consulting | Full-time | Bogota, COLOMBIA, CO | 01/24/2022 |
| Senior Network Engineer | Software Development/Engineering | Full-time | Austin, TX, US | 01/24/2022 |
| VP, Global Creative & Agency Management | Marketing & Communications | Full-time | San Francisco, CA, US | 01/24/2022 |
| Employee and Executive Communications Director | Strategy & Planning | Full-time | Foster City, CA, US | 01/24/2022 |
| Secure Remote Commerce Sr. Director | Software Development/Engineering | Full-time | Foster City, CA, US | 01/24/2022 |
| Business Performance & Client Incentive Senior Manager - FBL Cluster | Business Development | Full-time | Paris, FRANCE, FR | 01/24/2022 |
| Staff Software Engineer - Cybersource TMS | Software Development/Engineering | Full-time | Bangalore, INDIA, IN | 01/24/2022 |
| Global Treasury - Investment Manager | Finance/Accounting | Full-time | Foster City, CA, US | 01/24/2022 |
| Finance Manager | Finance/Accounting | Full-time | Foster City, CA, US | 01/24/2022 |
| Senior Technical Program Manager – Principal/ Senior Director Level | Product & Project Management (Technical) | Full-time | Foster City, CA, US | 01/24/2022 |
| Senior Manager, Marketing Analytics | Marketing & Communications | Full-time | Atlanta, GA, US | 01/24/2022 |
| Senior Manager, Marketing Analytics | Marketing & Communications | Full-time | Miami, FL, US | 01/24/2022 |
| Senior Manager, Marketing Analytics | Marketing & Communications | Full-time | Foster City, CA, US | 01/24/2022 |
| Staff Software Engineer - .Net Full Stack | Software Development/Engineering | Full-time | Highlands Ranch, CO, US | 01/24/2022 |
| Staff Software Engineer - .Net Full Stack | Software Development/Engineering | Full-time | Highlands Ranch, CO, US | 01/24/2022 |
| Software Engineer | Software Development/Engineering | Full-time | Bellevue, WA, US | 01/24/2022 |
| Sourcing Manager, Technology Sourcing – Internal Use Software & Data Applications | Finance/Accounting | Full-time | Austin, TX, US | 01/24/2022 |
| Client Support Manager | Customer Service | Full-time | London, UNITED KINGDOM, GB | 01/24/2022 |
| Senior Manager, Digital Banking & Payment Strategy Consultant | Consulting | Full-time | Frankfurt, GERMANY, DE | 01/24/2022 |
| Senior Consultant, US Consumer Credit Product Delivery | Product/Solutions Management | Full-time | New York, NY, US | 01/24/2022 |
| Finance Manager- MBA Finance Leadership Development Program | Finance | Full-time | Foster City, CA, US | 01/24/2022 |
| Sourcing Analyst (Marketing Buyer) | Finance/Accounting | Full-time | Kiev, UKRAINE, UA | 01/24/2022 |
| Business Development Manager CEMEA | Business Development | Full-time | Johannesburg, SOUTH AFRICA, ZA | 01/24/2022 |
| Director, Strategy and Operations | Consulting | Full-time | San Francisco, CA, US | 01/24/2022 |
| Client Consulting Director, Visa Consulting & Analytics | Consulting | Full-time | New York, NY, US | 01/24/2022 |
| Planning & Strategy Senior Manager, Merchant Sales & Acquiring, CEMEA | Administrative | Full-time | Kiev, UKRAINE, UA | 01/24/2022 |
| Software Test Engineer | Software Development/Engineering | Full-time | London, UNITED KINGDOM, GB | 01/24/2022 |
| Customer Service Representative | Customer Service | Full-time | Pasay, NCR, PH | 01/24/2022 |
| Financial Analyst | Product/Solutions Management | Full-time | Moscow, RUSSIAN FEDERATION, RU | 01/24/2022 |
| Manager, CYBS AP Solutions Management | Product/Solutions Management | Full-time | Singapore, Singapore, SG | 01/24/2022 |
| Senior DevOps Engineer | Software Development/Engineering | Full-time | Rotterdam, NETHERLANDS, NL | 01/24/2022 |
| Sr. SW Engineer | Software Development/Engineering | Full-time | Singapore, Singapore, SG | 01/24/2022 |
| Sr. Data Engineer | Software Development/Engineering | Full-time | Singapore, Singapore, SG | 01/24/2022 |
| US Payroll Analyst | Human Resources | Full-time | Pasay City, PHILIPPINES, PH | 01/24/2022 |
| US Senior Payroll Analyst | Human Resources | Full-time | Pasay City, PHILIPPINES, PH | 01/24/2022 |
| Staff Data Engineer | Software Development/Engineering | Full-time | Bangalore, KA, IN | 01/24/2022 |
| Staff Data Engineer - Big Data | Software Development/Engineering | Full-time | Bangalore, INDIA, IN | 01/24/2022 |
| Sr. Program Manager | Product, Program, and Project Management (Non-Technical) | Full-time | Bangalore, INDIA, IN | 01/24/2022 |
| Program Manager (Technical) - Sr. Consultant level | Product & Project Management (Technical) | Full-time | Bangalore, INDIA, IN | 01/24/2022 |
| Senior Counsel | Legal & Compliance | Full-time | Seoul, KOREA, REPUBLIC OF, KR | 01/24/2022 |
| Client Care Analyst | Customer Service | Full-time | Lagos, NIGERIA, NG | 01/24/2022 |
| Learning Experience Designer | Learning & Development | Full-time | Austin, TX, US | 01/24/2022 |
| Sr. SW Engineer | Software Development & Engineering | Full-time | Singapore, SG | 01/24/2022 |
| Director, Solution Architecture | Systems & Database Admin, Analysis, Design | Full-time | Singapore, SG | 01/24/2022 |
| Senior Analyst - Solution Architecture | Systems & Database Admin, Analysis, Design | Full-time | Singapore, SG | 01/24/2022 |
| Senior Vice President, Client Services, Asia Pacific | Client Services | Full-time | Singapore, Singapore, SG | 01/24/2022 |
| Implementation Analyst | Product, Program, and Project Management (Non-Technical) | Full-time | Singapore, Singapore, SG | 01/24/2022 |
| Consulting Analyst | Consulting | Full-time | Hong Kong, Hong Kong, HK | 01/24/2022 |
| Security Test Engineer - Penetration Testing /Web Applications | Quality Assurance | Full-time | Highlands Ranch, CO, US | 01/23/2022 |
| Director - Public Cloud DevOps | DevOps | Full-time | Munich, BY, DE | 01/23/2022 |
| Data Scientist - Python | Data Science/Data Engineering | Full-time | Austin, TX, US | 01/23/2022 |
| Sr. Workstation Support Manager | Information Technology | Full-time | Bangalore, INDIA, IN | 01/23/2022 |
| Systems Analyst | Information Technology | Full-time | Bangalore, INDIA, IN | 01/23/2022 |
| Staff Software Engineer | Web Design/Development | Full-time | Bangalore, INDIA, IN | 01/23/2022 |
| Program Coordinator | Product, Program, and Project Management (Non-Technical) | Full-time | Bangalore, INDIA, IN | 01/23/2022 |
| Manager, DevSecOps | Software Development/Engineering | Full-time | Bangalore, INDIA, IN | 01/23/2022 |
| Sr. Systems Engineer-ServiceNow | Software Development/Engineering | Full-time | Bangalore, INDIA, IN | 01/23/2022 |
| Scrum Master | Product & Project Management (Technical) | Full-time | Bangalore, INDIA, IN | 01/23/2022 |
| Senior Manager, Communications | Public Relations | Full-time | Atlanta, GA, US | 01/23/2022 |
| Senior Consultant, Global Client Testing (GETS) | Software Development/Engineering | Full-time | Atlanta, GA, US | 01/22/2022 |
| Senior Consultant, Global Client Testing (GETS) | Software Development/Engineering | Full-time | Ashburn, VA, US | 01/22/2022 |
| Senior Development Consultant, Visa Rules Management | Client Services & Support | Full-time | Austin, TX, US | 01/22/2022 |
| Senior Development Consultant, Visa Rules Management | Client Services & Support | Full-time | Miami, FL, US | 01/22/2022 |
| Senior Development Consultant, Visa Rules Management | Client Services & Support | Full-time | Atlanta, GA, US | 01/22/2022 |
| Software Engineer - Sr. Consultant | Software Development/Engineering | Full-time | Highlands Ranch, CO, US | 01/22/2022 |
| Senior Associate Counsel, Employment | Legal & Compliance | Full-time | Foster City, CA, US | 01/22/2022 |
| Sr. SW Engineer | Software Development/Engineering | Full-time | Foster City, CA, US | 01/21/2022 |
| Director, NA External (client facing) Learning Consultant | Learning & Development | Full-time | Foster City, CA, US | 01/21/2022 |
| Sr Manager, Acceptance Verticals SoCo | Sales & Business Development | Full-time | Buenos Aires, CABA, AR | 01/21/2022 |
| Cybersecurity Analyst | Software Development/Engineering | Full-time | Austin, TX, US | 01/21/2022 |
| Staff Software Engineer II, Fullstack - Product Development | Software Development/Engineering | Full-time | Atlanta, GA, US | 01/21/2022 |
| Product Manager (Go to Market & Commercialization) | Product/Solutions Management | Full-time | San Francisco, CA, US | 01/21/2022 |
| Senior Director, VISA.COM | Marketing | Full-time | San Francisco, CA, US | 01/21/2022 |
| Senior Product Manager | Product/Solutions Management | Full-time | Austin, TX, US | 01/21/2022 |
| Manager, People Shared Services | Human Resources | Full-time | Austin, TX, US | 01/21/2022 |
| Senior UI Engineer B2B Connect | Software Development/Engineering | Full-time | Atlanta, GA, US | 01/21/2022 |
| Sr. Director, Network Strategy and Operations - Visa B2B Connect | Product/Solutions Management | Full-time | New York, NY, US | 01/21/2022 |
| Director, Global Card Acceptance Lead – Visa Crypto | Sales & Business Development | Full-time | Palo Alto, CA, US | 01/21/2022 |
| VP, Global Brand Management | Marketing & Communications | Full-time | San Francisco, CA, US | 01/21/2022 |
| Sales Engineer | Sales | Full-time | Dubai, UNITED ARAB EMIRATES, AE | 01/21/2022 |
| Senior Software Android Engineer | Software Development/Engineering | Full-time | Austin, TX, US | 01/21/2022 |
| Senior Manager Platform Services | Software Development/Engineering | Full-time | Austin, TX, US | 01/21/2022 |
| Talent Acquisition Partner - Technology | Human Resources | Full-time | London, UNITED KINGDOM, GB | 01/21/2022 |
| Staff iOS Engineer (REF34085Y) | Software Development & Engineering | Full-time | Austin, TX, US | 01/21/2022 |
| Talent Acquisition Partner - 6 Month FTC | Human Resources | Full-time | London, England, GB | 01/21/2022 |
| Product Manager - Visa Payments Ltd | Product/Solutions Management | Full-time | London, UNITED KINGDOM, GB | 01/21/2022 |
| New Grad, Business Analyst | Program and Project Management (Technical) | Full-time | Palo Alto, CA, US | 01/21/2022 |
| Visa Direct Client Solutioning Manager | Product/Solutions Management | Full-time | Foster City, CA, US | 01/21/2022 |
| Senior Consultant- Digital Developer Platform/ Services Lead | Software Development/Engineering | Full-time | Austin, TX, US | 01/21/2022 |
| Senior Software Android Engineer | Software Development/Engineering | Full-time | Austin, TX, US | 01/21/2022 |
| Senior Software Engineer | Software Development/Engineering | Full-time | Austin, TX, US | 01/21/2022 |
| Senior Data Engineer, Stream Processing - Data Platform | Data Science/Data Engineering | Full-time | Palo Alto, CA, US | 01/21/2022 |
| Senior Data Engineer, Big Data - Data Platform | Software Development/Engineering | Full-time | Palo Alto, CA, US | 01/21/2022 |
| Sr. Manager, Visa Direct Global Sales | Product, Program, and Project Management (Non-Technical) | Full-time | San Francisco, CA, US | 01/21/2022 |
| Business Solutions Operations Senior Manager | Strategy & Planning | Full-time | San Francisco, CA, US | 01/21/2022 |
| Project Manager | Product & Project Management (Technical) | Full-time | Foster City, CA, US | 01/21/2022 |
| Staff Product Manager, Visa Secure Program Management | Product/Solutions Management | Full-time | San Francisco, CA, US | 01/21/2022 |
| Product Manager - Payments | Product/Solutions Management | Full-time | Austin, TX, US | 01/21/2022 |
| Lead Software Engineer - Analysis, Design, Implementation | Software Development/Engineering | Full-time | Foster City, CA, US | 01/21/2022 |
| Senior Manager, Product Marketing | Marketing & Communications | Full-time | Lehi, UT, US | 01/21/2022 |
| Director, Principal Programme Manager | Strategy & Planning | Full-time | London, UNITED KINGDOM, GB | 01/21/2022 |
| Senior Incident Manager | Information Technology | Full-time | London, UNITED KINGDOM, GB | 01/21/2022 |
| BeLux Go to Market Consumer Product Manager | Product/Solutions Management | Full-time | Brussels, BELGIUM, BE | 01/21/2022 |
| Staff SW Engineer - IBM Planning Analytics/TM1 | Software Development/Engineering | Full-time | Bangalore, INDIA, IN | 01/21/2022 |
| Sourcing Analyst | Finance/Accounting | Full-time | Moscow, RUSSIAN FEDERATION, RU | 01/21/2022 |
| Head of Digital Commercialisation | Product/Solutions Management | Full-time | London, POST-LON, GB | 01/21/2022 |
| Sr. SW Dev Manager | Software Development/Engineering | Full-time | Bangalore, INDIA, IN | 01/21/2022 |
| Data Engineer - Sr. Consultant level | Software Development/Engineering | Full-time | Bangalore, INDIA, IN | 01/21/2022 |
| Senior SW Engineer - IBM Openpages GRC | Software Development/Engineering | Full-time | Bangalore, INDIA, IN | 01/21/2022 |
| Graduate Technology roles | Software Development & Engineering | Full-time | Singapore, SG | 01/21/2022 |
| Senior Product Manager, Visa Direct | Product/Solutions Management | Full-time | London, UNITED KINGDOM, GB | 01/21/2022 |
| Consulting Summer Intern | Client Consulting | Full-time | Prague, Prague, CZ | 01/21/2022 |
| Accounts Payable Manager | Finance/Accounting | Full-time | Singapore, Singapore, SG | 01/21/2022 |
| Client Care Analyst (Payments) | Customer Service | Full-time | Pasay City, PHILIPPINES, PH | 01/21/2022 |
| Visa Consulting and Analytics - Digital Manager | Consulting | Full-time | Johannesburg, SOUTH AFRICA, ZA | 01/21/2022 |
| Visa Business Internship - Data Science and Analytics | Data Analytics and Administration | Intern | Singapore, SG | 01/21/2022 |
| Visa Business Internship | Product Development & Management | Intern | Singapore, SG | 01/21/2022 |
| Financial Analyst—Revenue Operations | Finance/Accounting | Full-time | Moscow, RUSSIAN FEDERATION, RU | 01/21/2022 |
| Sr. Systems Engineer | Software Development/Engineering | Full-time | Singapore, Singapore, SG | 01/21/2022 |
| Senior Consultant – Global Business Optimization | Data Science/Data Engineering | Full-time | Ashburn, VA, US | 01/21/2022 |
| Visa Business Internship - Marketing | Marketing & Communications | Intern | Singapore, SG | 01/21/2022 |
| Technical Product Analyst | Product & Project Management (Technical) | Full-time | Bangalore, INDIA, IN | 01/21/2022 |
| Senior Software Engineer- Full stack | Software Development & Engineering | Full-time | Bellevue, WA, US | 01/21/2022 |
| Cybersecurity Analyst | Software Development/Engineering | Full-time | Singapore, Singapore, SG | 01/21/2022 |
| Senior Systems Software Engineer | Software Development/Engineering | Full-time | Foster City, CA, US | 01/21/2022 |
| Senior Application Security Engineer | Software Development/Engineering | Full-time | Austin, TX, US | 01/20/2022 |
| Staff UI Engineer | Software Development & Engineering | Full-time | Austin, TX, US | 01/20/2022 |
| Director, BI Data Analytics - Deal Team Client Incentives | Finance/Accounting | Full-time | Miami, FL, US | 01/20/2022 |
| Financial Analyst, Client Incentive Operations | Finance/Accounting | Full-time | Foster City, CA, US | 01/20/2022 |
| Director - NA Visa Direct Product Strategy/Go-To-Market Lead | Product/Solutions Management | Full-time | San Francisco, CA, US | 01/20/2022 |
| Recruiter | Human Resources | Full-time | Miami, FL, US | 01/20/2022 |
| Lead Systems Architect - Visa Digital Developer Platform | Software Development & Engineering | Full-time | Foster City, CA, US | 01/20/2022 |
| Executive Administrator. Global Marketing | Administrative | Full-time | San Francisco, CA, US | 01/20/2022 |
| Fraud Screening Specialist | Customer Service | Full-time | Lehi, UT, US | 01/20/2022 |
| Onboarding Product Management Director | Product/Solutions Management | Full-time | Foster City, CA, US | 01/20/2022 |
| Senior Manager, Client Success | Client Services & Support | Full-time | Ashburn, VA, US | 01/20/2022 |
| Senior Manager, Client Success | Client Services & Support | Full-time | Austin, TX, US | 01/20/2022 |
| Senior Manager, Client Success | Client Services & Support | Full-time | Miami, FL, US | 01/20/2022 |
| Senior Manager, Client Success | Client Services & Support | Full-time | Atlanta, GA, US | 01/20/2022 |
| Client Consulting Manager - Visa Consulting & Analytics | Consulting | Full-time | Sao Paulo, BRAZIL, BR | 01/20/2022 |
| Senior Cybersecurity Engineer | Software Development/Engineering | Full-time | Foster City, CA, US | 01/20/2022 |
| Senior Technical Program Manager | Product & Project Management (Technical) | Full-time | Palo Alto, CA, US | 01/20/2022 |
| Staff UI Software Engineer II | Software Development/Engineering | Full-time | Austin, TX, US | 01/20/2022 |
| Senior Consultant, Implementation Services | Client Services & Support | Full-time | Miami, FL, US | 01/20/2022 |
| Senior Consultant, Implementation Services | Client Services & Support | Full-time | Austin, TX, US | 01/20/2022 |
| Senior Consultant, Implementation Services | Client Services & Support | Full-time | Ashburn, VA, US | 01/20/2022 |
| Sr. Software Engineer - .Net Full Stack | Software Development/Engineering | Full-time | Highlands Ranch, CO, US | 01/20/2022 |
| Analyst, DPS Business Strategy & Operations | Business Development | Full-time | Highlands Ranch, CO, US | 01/20/2022 |
| Director, Cybersecurity Engineering and Operations | Software Development/Engineering | Full-time | Atlanta, GA, US | 01/20/2022 |
| Sr Financial Analyst | Finance/Accounting | Full-time | Miami, FL, US | 01/20/2022 |
| Director, EVS & Emerging Services Test Engineering | Software Development/Engineering | Full-time | Highlands Ranch, CO, US | 01/20/2022 |
| Senior Product Manager, Payment Growth | Product, Program, and Project Management (Non-Technical) | Full-time | San Francisco, CA, US | 01/20/2022 |
| Senior Product Manager, Payment Growth | Product, Program, and Project Management (Non-Technical) | Full-time | Foster City, CA, US | 01/20/2022 |
| Sr. Software Test Engineer | Digital Developer Platform | Software Development/Engineering | Full-time | Austin, TX, US | 01/20/2022 |
| Sr. Software Test Engineer | Digital Developer Platform | Software Development/Engineering | Full-time | Foster City, CA, US | 01/20/2022 |
| Product Manager | Product/Solutions Management | Full-time | Foster City, CA, US | 01/20/2022 |
| Sr. Product Manager, Gateway & Processing- VISA DPS | Product/Solutions Management | Full-time | Austin, TX, US | 01/20/2022 |
| Product Manager | Product/Solutions Management | Full-time | Toronto, ON, CA | 01/20/2022 |
| Senior Product Analyst, Payments | Product, Program, and Project Management (Non-Technical) | Full-time | New York, NY, US | 01/20/2022 |
| Senior Product Analyst, Payments | Product, Program, and Project Management (Non-Technical) | Full-time | Foster City, CA, US | 01/20/2022 |
| Sr. Director, DPS Strategy and Marketing | Business Development | Full-time | Highlands Ranch, CO, US | 01/20/2022 |
| Sr. Financial Analyst | Finance/Accounting | Full-time | Miami, FL, US | 01/20/2022 |
| Senior Data Engineer, User Support Big Data - Data Platform | Software Development/Engineering | Full-time | Palo Alto, CA, US | 01/20/2022 |
| Sr Financial Analyst (Controllership) | Finance/Accounting | Full-time | Mexico City, MEXICO, MX | 01/20/2022 |
| Senior Technical Product Manager - Data Privacy and Governance | Product & Project Management (Technical) | Full-time | Palo Alto, CA, US | 01/20/2022 |
| Head of Digital Solutions Central Europe (F/M/D) | Product/Solutions Management | Full-time | Frankfurt, GERMANY, DE | 01/20/2022 |
| Incident Communication Management | Client Services & Support | Full-time | Atlanta, GA, US | 01/20/2022 |
| Client Marketing Manager | Marketing & Communications | Full-time | Bratislava, SLOVAKIA, SK | 01/20/2022 |
| Staff Android Software Engineer | Software Development/Engineering | Full-time | Austin, TX, US | 01/20/2022 |
| Staff iOS Software Engineer | Software Development/Engineering | Full-time | Austin, TX, US | 01/20/2022 |
| Product Strategy Expansion Analyst | Product/Solutions Management | Full-time | Miami, FL, US | 01/20/2022 |
| Product Manager, Risk Advanced Analytics, Real Time Payments | Product, Program, and Project Management (Non-Technical) | Full-time | London, England, GB | 01/20/2022 |
| Head of Centre of Excellence, Europe Deal Team | Business Development | Full-time | London, UNITED KINGDOM, GB | 01/20/2022 |
| Staff Software Engineer - Fullstack & ServiceNow | Software Development/Engineering | Full-time | Bangalore, KA, IN | 01/20/2022 |
| Operational Support Analyst | Administrative | Full-time | Warsaw, POLAND, PL | 01/20/2022 |
| Client Care Analyst | Customer Service | Full-time | Almaty, KAZAKHSTAN, KZ | 01/20/2022 |
| Senior Finance Business Partner (FP&A Lead) - CISSEE region | Finance/Accounting | Full-time | Kiev, UKRAINE, UA | 01/20/2022 |
| Managed Risk Analytics – Data Engineer and Solutions Analyst | Data Science/Data Engineering | Full-time | Austin, TX, US | 01/20/2022 |
| Manager, Global Product & Brand Communications | Marketing & Communications | Full-time | San Francisco, CA, US | 01/20/2022 |
| Cyber Security Engineer Summer Intern | Technology and Operations | Intern | London, England, GB | 01/20/2022 |
| Senior Manager, Managed Services | Consulting | Full-time | Mumbai, INDIA, IN | 01/20/2022 |
| Manager, Managed Services [Marketing, Digital Acquisition] | Consulting | Full-time | Mumbai, INDIA, IN | 01/20/2022 |
| Senior Director, Visa Consulting & Analytics – KSA Lead | Consulting | Full-time | Riyadh, SAUDI ARABIA, SA | 01/20/2022 |
| Technical Program Manager (Solution Provisioner) | Product & Project Management (Technical) | Full-time | Ashburn, VA, US | 01/20/2022 |
| Legal Associate Counsel (Commercial Law) | Legal & Compliance | Full-time | London, England, GB | 01/20/2022 |
| Tech Analyst - AP | Learning & Development | Full-time | Bangalore, INDIA, IN | 01/20/2022 |
| Staff Technical Applications Analyst | Software Development/Engineering | Full-time | Bangalore, KA, IN | 01/20/2022 |
| Sr. SW Engineer - Full Stack (Java, Angular) | Software Development/Engineering | Full-time | Bangalore, INDIA, IN | 01/20/2022 |
| Director, Japan Urban Mobility Programs | Product/Solutions Management | Full-time | Tokyo, JAPAN, JP | 01/20/2022 |
| Staff Data Engineer - Big data | Software Development/Engineering | Full-time | Bangalore, INDIA, IN | 01/20/2022 |
| Sr. Database Administrator | Software Development/Engineering | Full-time | Singapore, Singapore, SG | 01/20/2022 |
| Implementation Analyst | Client Services & Support | Full-time | Bogotá, Bogota, CO | 01/20/2022 |
| Lead Full Stack Engineer(Java) - 24-month contract | Client Consulting | Full-time | Sydney, NSW, AU | 01/20/2022 |
| Senior Implementation Analyst | Client Services & Support | Full-time | Bogotá, Bogota, CO | 01/20/2022 |
| Director, Implementation Services | Client Services & Support | Full-time | Bogotá, Bogota, CO | 01/20/2022 |
| Sr Data Engineer (Talend) | Software Development/Engineering | Full-time | Bangalore, KA, IN | 01/20/2022 |
| Sr Analytics Engineer | Software Development/Engineering | Full-time | Bangalore, INDIA, IN | 01/20/2022 |
| Sr Analytics Engineer (ETL, Tableau , MySQL) | Software Development/Engineering | Full-time | Bangalore, INDIA, IN | 01/20/2022 |
| Sr Analytics Engineer (ETL, Tableau , MySQL) | Software Development/Engineering | Full-time | Bangalore, INDIA, IN | 01/20/2022 |
| Sr. SW Engineer - Sit Reliability Engineering | Software Development/Engineering | Full-time | Bangalore, KA, IN | 01/20/2022 |
| Operations Analyst (Service Monitoring) | Information Technology | Full-time | Pasay City, PHILIPPINES, PH | 01/20/2022 |
| Business Development Analyst | Business Development | Full-time | Bangkok, THAILAND, TH | 01/20/2022 |
| Client Services Manager (APAC) | Information Technology | Full-time | Singapore, Singapore, SG | 01/20/2022 |
| Staff Software Engineer - Connex Advantage | Software Development/Engineering | Full-time | Highlands Ranch, CO, US | 01/20/2022 |
| Senior Software Engineer - CRM | Software Development/Engineering | Full-time | Austin, TX, US | 01/20/2022 |
| Senior Director, Global Loyalty Platforms | Product, Program, and Project Management (Non-Technical) | Full-time | Foster City, CA, US | 01/19/2022 |
| Lead Systems Architect - Visa Digital Developer Platform | Software Development & Engineering | Full-time | Austin, TX, US | 01/19/2022 |
| Staff Data Engineer | Data Architect/Engineering/Science | Full-time | Austin, TX, US | 01/19/2022 |
| Staff Data Engineer | Data Architect/Engineering/Science | Full-time | Foster City, CA, US | 01/19/2022 |
| Staff Data Engineer | Data Architect/Engineering/Science | Full-time | Atlanta, GA, US | 01/19/2022 |
| Senior Data Engineer | Data Architect/Engineering/Science | Full-time | Austin, TX, US | 01/19/2022 |
| Senior Data Engineer | Technology and Operations | Full-time | Foster City, CA, US | 01/19/2022 |
| Sr. Product Manager - Loyalty Incentives | Product/Solutions Management | Full-time | Foster City, CA, US | 01/19/2022 |
| Product & Client Solutioning Director | Product/Solutions Management | Full-time | Austin, TX, US | 01/19/2022 |
| Director, Financial Analysis - Visa Transformation Office | Finance/Accounting | Full-time | Foster City, CA, US | 01/19/2022 |
| North America Risk Operations and Strategy Consultant | Risk & Security | Full-time | Denver, CO, US | 01/19/2022 |
| North America Risk Operations and Strategy Consultant | Risk & Security | Full-time | Austin, TX, US | 01/19/2022 |
| Staff Software Engineer | Software Development/Engineering | Full-time | Austin, TX, US | 01/19/2022 |
| North America Risk Operations and Strategy Consultant | Risk & Security | Full-time | Miami, FL, US | 01/19/2022 |
| North America Risk Operations and Strategy Consultant | Risk & Security | Full-time | San Francisco, CA, US | 01/19/2022 |
| North America Risk Operations and Strategy Consultant | Risk & Security | Full-time | Atlanta, GA, US | 01/19/2022 |
| Senior Technical Program Manager | Product, Program, and Project Management (Non-Technical) | Full-time | Foster City, CA, US | 01/19/2022 |
| Business Development Manager | Business Development | Full-time | Mexico City, MEXICO, MX | 01/19/2022 |
| Lead Data Scientist – Security Product Engineering | Software Development/Engineering | Full-time | Foster City, CA, US | 01/19/2022 |
| Service Experience Consultant, Global Readiness | Account Management | Full-time | Miami, FL, US | 01/19/2022 |
| Monetization, Buy Now Pay Later, Director | Product/Solutions Management | Full-time | San Francisco, CA, US | 01/19/2022 |
| Senior Manager, Global Creative and Campaign Insights | Marketing | Full-time | Atlanta, GA, US | 01/19/2022 |
| Senior Manager, Global Creative and Campaign Insights | Marketing | Full-time | Miami, FL, US | 01/19/2022 |
| Senior Manager, Global Creative and Campaign Insights | Marketing | Full-time | Foster City, CA, US | 01/19/2022 |
| Director, Data Science | Data Science/Data Engineering | Full-time | Foster City, CA, US | 01/19/2022 |
| North America SDR Manager | Sales | Full-time | Foster City, CA, US | 01/19/2022 |
| Chief SW Engineer, Open VisaNet | Software Development/Engineering | Full-time | Foster City, CA, US | 01/19/2022 |
| Senior Software Test Engineer | Software Development/Engineering | Full-time | Austin, TX, US | 01/19/2022 |
| Building Engineer | Facilities Management | Full-time | Miami, FL, US | 01/19/2022 |
| Sr. Project Manager, Principal/ Sr Director Level | Product & Project Management (Technical) | Full-time | Foster City, CA, US | 01/19/2022 |
| Senior Product Manager (Data) | Product/Solutions Management | Full-time | Foster City, CA, US | 01/19/2022 |
| Software Engineer – Senior Consultant | Software Development/Engineering | Full-time | Foster City, CA, US | 01/19/2022 |
| Senior Sales Engineer | Sales | Full-time | San Francisco, CA, US | 01/19/2022 |
| IT Audit Director | Auditing | Full-time | Austin, TX, US | 01/19/2022 |
| Client Care Support Representative - 3rd Shift | Contact Center | Full-time | Miami, FL, US | 01/19/2022 |
| Client Care Support Representative - 3rd Shift | Contact Center | Full-time | Austin, TX, US | 01/19/2022 |
| Director of Engineering | Software Development/Engineering | Full-time | Foster City, CA, US | 01/19/2022 |
| Senior Software Engineer | Software Development/Engineering | Full-time | Austin, TX, US | 01/19/2022 |
| Staff Research Scientist | Research & Development | Full-time | Palo Alto, CA, US | 01/19/2022 |
| Senior Data Engineer - Data Product Development | Data Architect/Engineering/Science | Full-time | Atlanta, GA, US | 01/19/2022 |
| Senior Account Manager | Business Development | Full-time | Paris, FRANCE, FR | 01/19/2022 |
| Senior Product Manager, Digital Solutions | Product/Solutions Management | Full-time | London, UNITED KINGDOM, GB | 01/19/2022 |
| Director Service Experience, Client Readiness | Client Services & Support | Full-time | Buenos Aires, ARGENTINA, AR | 01/19/2022 |
| Technical Sourcer | Human Resources | Full-time | Austin, TX, US | 01/19/2022 |
| Consumer Insights Analyst | Marketing | Full-time | Foster City, CA, US | 01/19/2022 |
| Staff Software Engineer | Software Development/Engineering | Full-time | Bangalore, KA, IN | 01/19/2022 |
| Senior Software Engineer | Software Development/Engineering | Full-time | Bangalore, KA, IN | 01/19/2022 |
| Senior Consultant, Implementation Services | Client Services & Support | Full-time | Atlanta, GA, US | 01/19/2022 |
| Staff SW Engineer | Software Development/Engineering | Full-time | Bangalore, KA, IN | 01/19/2022 |
| Systems Analyst - Golang Support | Operations | Full-time | Bengaluru, KA, IN | 01/19/2022 |
| Account Director - Strategic Sales | Business Development | Full-time | Madrid, SPAIN, ES | 01/19/2022 |
| Software Engineer, Cyber Security | Software Development/Engineering | Full-time | London, UNITED KINGDOM, GB | 01/19/2022 |
| Lead Data Engineer | Software Development/Engineering | Full-time | Bangalore, INDIA, IN | 01/19/2022 |
| Director – Software Engineering | Software Development/Engineering | Full-time | Bangalore, INDIA, IN | 01/19/2022 |
| Sr Manager, Client Consulting - Visa Consulting & Analytics | Client Consulting | Full-time | Paris, IDF, FR | 01/19/2022 |
| Sr. Software Engineer | Software Development/Engineering | Full-time | Bangalore, INDIA, IN | 01/19/2022 |
| Senior Director, Strategic Partnerships Business Development | Business Development | Full-time | Johannesburg, SOUTH AFRICA, ZA | 01/19/2022 |
| Technical Program Manager | Software Development/Engineering | Full-time | Bangalore, INDIA, IN | 01/19/2022 |
| Sr. Software Engineer - (Golang/Java) | Research & Development | Full-time | Bengaluru, KA, IN | 01/19/2022 |
| Senior Client Services Account Manager - Visa Direct | Account Management | Full-time | London, UNITED KINGDOM, GB | 01/19/2022 |
| Senior Software Engineer (Fullstack) | Technology and Operations | Full-time | Singapore, SG | 01/19/2022 |
| Sr. SW Test Engineer | Software Development/Engineering | Full-time | Singapore, Singapore, SG | 01/19/2022 |
| Senior Software Test Engineer | Software Development/Engineering | Full-time | Bangalore, INDIA, IN | 01/19/2022 |
| Director Network Processing | Product/Solutions Management | Full-time | Dubai, UNITED ARAB EMIRATES, AE | 01/19/2022 |
| Senior Product Support Engineer | Client Services & Support | Full-time | Austin, TX, US | 01/19/2022 |
| Senior Product Support Engineer | Client Services & Support | Full-time | Miami, FL, US | 01/19/2022 |
| Marketing Coordinator | Marketing & Communications | Full-time | Austin, TX, US | 01/19/2022 |
| Staff SW Engineer | Software Development/Engineering | Full-time | Bangalore, INDIA, IN | 01/19/2022 |
| Sr. Associate, Corporate Development | Finance/Accounting | Full-time | Singapore, Singapore, SG | 01/19/2022 |
| Business Optimization Analyst | Data Science/Data Engineering | Full-time | Singapore, Singapore, SG | 01/19/2022 |
| Senior Consultant, Client Success | Account Management | Full-time | Singapore, Singapore, SG | 01/19/2022 |
| Senior Manager, Installments Buyer GTM | Product/Solutions Management | Full-time | San Francisco, CA, US | 01/18/2022 |
| Senior Manager, Installments Partner Solutions | Product/Solutions Management | Full-time | San Francisco, CA, US | 01/18/2022 |
| Director, Installments Buyer GTM | Product/Solutions Management | Full-time | San Francisco, CA, US | 01/18/2022 |
| Director, Installments Buyer GTM | Product/Solutions Management | Full-time | San Francisco, CA, US | 01/18/2022 |
| Cybersecurity Engineer | Software Development/Engineering | Full-time | Highlands Ranch, CO, US | 01/18/2022 |
| Director, North America Operations | Sales | Full-time | Foster City, CA, US | 01/18/2022 |
| Global Client Readiness Consultant | Account Management | Full-time | Atlanta, GA, US | 01/18/2022 |
| Sr. Product Manager | Product/Solutions Management | Full-time | Foster City, CA, US | 01/18/2022 |
| Strategic Initiatives Director, Visa Transformation Office | Product, Program, and Project Management (Non-Technical) | Full-time | Austin, TX, US | 01/18/2022 |
| Staff Systems Engineer - z/OS Assembly Language | Software Development/Engineering | Full-time | Atlanta, GA, US | 01/18/2022 |
| Senior Software Engineer | Software Development/Engineering | Full-time | Atlanta, GA, US | 01/18/2022 |
| Technology - Learning Experience Designer | Learning & Development | Full-time | Denver, CO, US | 01/18/2022 |
| Technology - Learning Experience Designer | Learning & Development | Full-time | Ashburn, VA, US | 01/18/2022 |
| Technology - Learning Experience Designer | Learning & Development | Full-time | Atlanta, GA, US | 01/18/2022 |
| Technology - Learning Experience Designer | Learning & Development | Full-time | Austin, TX, US | 01/18/2022 |
| Staff Designer - Bilingual | Web Design/Development | Full-time | Miami, FL, US | 01/18/2022 |
| Senior Account Executive, NA Financial Institution Sales | Business Development | Full-time | New York, NY, US | 01/18/2022 |
| Senior Client Services Account Manager - Visa Business Solutions | Account Management | Full-time | London, UNITED KINGDOM, GB | 01/18/2022 |
| DB2 Database Administrator | Information Technology | Full-time | Basingstoke, England, GB | 01/18/2022 |
| Senior Security Analyst | Information Technology | Full-time | Austin, TX, US | 01/18/2022 |
| Implementation Analyst - Client Configuration Management | Information Technology | Full-time | London, UNITED KINGDOM, GB | 01/18/2022 |
| Senior Technical Product Manager | Product & Project Management (Technical) | Full-time | Austin, TX, US | 01/18/2022 |
| ATM Manager | Software Development/Engineering | Full-time | Highlands Ranch, CO, US | 01/18/2022 |
| Senior Director - People Business Partner -12 Month Fixed Term Contract | Human Resources | Full-time | London, UNITED KINGDOM, GB | 01/18/2022 |
| Senior Cybersecurity Analyst, Third Party | Software Development/Engineering | Full-time | Ashburn, VA, US | 01/18/2022 |
| Director, Governance Risk and Compliance – M&A | Software Development/Engineering | Full-time | Ashburn, VA, US | 01/18/2022 |
| Senior Cybersecurity Analyst, Key Controls | Software Development/Engineering | Full-time | Ashburn, VA, US | 01/18/2022 |
| Communications & Engagement Consultant | Client Services & Support | Full-time | Miami, FL, US | 01/18/2022 |
| Sr Support Analyst - Java Application | Information Technology | Full-time | Highlands Ranch, CO, US | 01/18/2022 |
| Senior Consultant, Visa Dispute Optimization – Dispute Resolution Management | Risk & Security | Full-time | Miami, FL, US | 01/18/2022 |
| Visa Direct Client Solutioning Manager | Product/Solutions Management | Full-time | Palo Alto, CA, US | 01/18/2022 |
| Senior Manager America, New Flows | Business Development | Full-time | San Francisco, CA, US | 01/18/2022 |
| Program Manager (Technical) - Sr. Consultant level | Digital & Developer Platform | Product & Project Management (Technical) | Full-time | Foster City, CA, US | 01/18/2022 |
| Senior Account Executive, NA Financial Institution Sales | Business Development | Full-time | Wilmington, DE, US | 01/18/2022 |
| Senior Finance Manager – Global VIK and Advisory Services | Finance/Accounting | Full-time | Foster City, CA, US | 01/18/2022 |
| Inclusion and Diversity Manager | Human Resources | Full-time | London, UNITED KINGDOM, GB | 01/18/2022 |
| Senior SW Engineer | Software Development/Engineering | Full-time | Foster City, CA, US | 01/18/2022 |
| Analyst, Global Pricing Strategy | Strategy & Planning | Full-time | Foster City, CA, US | 01/18/2022 |
| Director , Product Solutions Architect | Product/Solutions Management | Full-time | Foster City, CA, US | 01/18/2022 |
| Senior Product Manager BNPL | Product/Solutions Management | Full-time | Foster City, CA, US | 01/18/2022 |
| Director, Core Solutions Architect (Credit, Debit, BNPL) | Product/Solutions Management | Full-time | London, UNITED KINGDOM, GB | 01/18/2022 |
| Senior Software Engineer – Full stack (.Net, MS SQL, Angular) | Software Development/Engineering | Full-time | Bangalore, INDIA, IN | 01/18/2022 |
| Staff Software Engineer | Software Development/Engineering | Full-time | Bangalore, KA, IN | 01/18/2022 |
| Software Engineer - Sr Consultant | Software Development/Engineering | Full-time | Bangalore, INDIA, IN | 01/18/2022 |
| Senior Manager – Software Engineering | Software Development/Engineering | Full-time | Bangalore, INDIA, IN | 01/18/2022 |
| Director – Enterprise Technical Support | Client Services & Support | Full-time | Mexico City, MEXICO, MX | 01/18/2022 |
| Senior. Consultant, Digital Performance (Business Strategy and Operations) - LAC | Client Services & Support | Full-time | Miami, FL, US | 01/18/2022 |
| Head of Business Planning and Operations - CISSEE region | Strategy & Planning | Full-time | Kiev, UKRAINE, UA | 01/18/2022 |
| Staff Systems Engineer | Software Development/Engineering | Full-time | Highlands Ranch, CO, US | 01/18/2022 |
| Staff Software Test Engineer | Software Development/Engineering | Full-time | Foster City, CA, US | 01/18/2022 |
| Staff DevOps Engineer | Software Development/Engineering | Full-time | Belfast, UNITED KINGDOM, GB | 01/18/2022 |
| Implementation Specialist | Product, Program, and Project Management (Non-Technical) | Full-time | Reading, POST-BER, GB | 01/18/2022 |
| Executive Administrator to President and Country Manager, Visa Canada | Administrative | Full-time | Toronto, CANADA, CA | 01/18/2022 |
| Senior Manager - Digital Banking and Payment Strategy Consultant (m/f/div.) | Client Consulting | Full-time | Berlin, Berlin, DE | 01/18/2022 |
| Business Analyst | Sales | Full-time | Austin, TX, US | 01/18/2022 |
| Workplace Experience Director | Facilities Management | Full-time | London, UNITED KINGDOM, GB | 01/18/2022 |
| Lead Software Engineer | Software Development/Engineering | Full-time | Bangalore, KA, IN | 01/18/2022 |
| Senior Consultant, Account Manager | Account Management | Full-time | Mumbai, INDIA, IN | 01/18/2022 |
| Senior Director, Head of Data Science, INSA | Data Science/Data Engineering | Full-time | Mumbai, INDIA, IN | 01/18/2022 |
| Chief Software Engineer | Software Development/Engineering | Full-time | Bangalore, INDIA, IN | 01/18/2022 |
| Senior Financial Analyst | Finance/Accounting | Full-time | Singapore, Singapore, SG | 01/18/2022 |
| Business Development Leader | Business Development | Full-time | Kuala Lumpur, MALAYSIA, MY | 01/18/2022 |
| SW Engineer - Site Reliability Engineer | Software Development/Engineering | Full-time | Bangalore, INDIA, IN | 01/18/2022 |
| Senior SW Engineer | Software Development/Engineering | Full-time | Bangalore, INDIA, IN | 01/18/2022 |
| Business Associate, Graduate Development Programme | Sales & Business Development | Full-time | Singapore, SG | 01/18/2022 |
| Staff SW Engineer | Software Development/Engineering | Full-time | Bangalore, INDIA, IN | 01/18/2022 |
| Senior Manager, Client Marketing, Vietnam | Marketing & Communications | Full-time | Hoàn Kiếm, Hanoi, VN | 01/18/2022 |
| Senior SW Engineer | Software Development/Engineering | Full-time | Bangalore, INDIA, IN | 01/18/2022 |
| Director, Government Engagement (GCC) | Legal & Compliance | Full-time | Riyadh, SAUDI ARABIA, SA | 01/18/2022 |
| Analyst, Data & Insights - NA Visa Direct | Data Science/Data Engineering | Full-time | Miami, FL, US | 01/18/2022 |
| Analyst, Data & Insights - NA Visa Direct | Data Science/Data Engineering | Full-time | Atlanta, GA, US | 01/18/2022 |
| Senior Data Scientist – Visa Consulting & Analytics | Data Science/Data Engineering | Full-time | Singapore, Singapore, SG | 01/18/2022 |
| Test Engineer (Fixed Term Contract 24 month) | Sales | Full-time | Sydney, AUSTRALIA, AU | 01/18/2022 |
| Senior Test Engineer (Fixed Term Contract 24 month) | Sales | Full-time | Sydney, AUSTRALIA, AU | 01/18/2022 |
| Senior Technical Support Analyst | Information Technology | Full-time | Sydney, AUSTRALIA, AU | 01/18/2022 |
| Senior Customer Solution Analyst | Information Technology | Full-time | London, POST-LON, GB | 01/17/2022 |
| Lead Data Engineer (Director Level) - Hadoop/Big Data Solution Engineering | Software Development & Engineering | Full-time | Bengaluru, KA, IN | 01/17/2022 |
| Design Director, Agency Design | Product/Solutions Management | Full-time | San Francisco, CA, US | 01/17/2022 |
| Middleware Consultant | Technology and Operations | Full-time | London, England, GB | 01/17/2022 |
| Java Developer - 12 Month FTC | Software Development/Engineering | Full-time | London, POST-LON, GB | 01/17/2022 |
| Senior Account Executive, Strategic Sales | Sales & Business Development | Full-time | Frankfurt, HE, DE | 01/17/2022 |
| Manager, Visa Direct Cross Border Remittances | Product/Solutions Management | Full-time | San Francisco, CA, US | 01/17/2022 |
| Field Marketing Manager - B2B Solutions | Marketing & Communications | Full-time | Reading, UNITED KINGDOM, GB | 01/17/2022 |
| Director, Implementations - Client Services | Information Technology | Full-time | Moscow, RUSSIAN FEDERATION, RU | 01/17/2022 |
| Sr. SW Engineer | Software Development/Engineering | Full-time | Bangalore, INDIA, IN | 01/17/2022 |
| Sr. Software Engineer | Software Development/Engineering | Full-time | Bangalore, INDIA, IN | 01/17/2022 |
| Server Security Engineer | Software Development/Engineering | Full-time | Bangalore, KA, IN | 01/17/2022 |
| Senior B2B & Product Marketing Manager | Marketing & Communications | Full-time | London, UNITED KINGDOM, GB | 01/17/2022 |
| Work Station Support Analyst | Information Technology | Full-time | Pasay City, PHILIPPINES, PH | 01/17/2022 |
| Help Desk Analyst | Information Technology | Full-time | Pasay City, PHILIPPINES, PH | 01/17/2022 |
| Sr. Client Care Support – French, English plus other European language (Italian, German, Portuguese, Spanish) | Client Services & Support | Full-time | Pasay, NCR, PH | 01/17/2022 |
| Compliance Quality Assurance Specialist | Legal & Compliance | Full-time | Pasay City, PHILIPPINES, PH | 01/17/2022 |
| Senior Software Engineer - Full Stack(Java & Angular) | Software Development/Engineering | Full-time | Bangalore, KA, IN | 01/17/2022 |
| Senior Software Engineer (Java Backend) | Software Development/Engineering | Full-time | Bangalore, INDIA, IN | 01/17/2022 |
| Manager, Corporate Communication, Australia, New Zealand & South Pacific: Fixed-Term 6 months | Marketing & Communications | Full-time | Sydney, AUSTRALIA, AU | 01/17/2022 |
| Staff Software Engineer | Software Development/Engineering | Full-time | Singapore, Singapore, SG | 01/17/2022 |
| Senior Software Engineer(Full Stack , Java, Angular) | Software Development/Engineering | Full-time | Bangalore, KA, IN | 01/17/2022 |
| Manager – Service Manager, North America | Information Technology | Full-time | New York, NY, US | 01/17/2022 |
| Director, Cyber Security Engineering (Endpoint Security Engineering) | Software Development/Engineering | Full-time | Bangalore, INDIA, IN | 01/17/2022 |
| Staff Software Engineer (Java Full Stack) - Data Product Development | Software Development & Engineering | Full-time | Singapore, SG | 01/17/2022 |
| IT Business Operations and Governance Analyst | Product, Program, and Project Management (Non-Technical) | Full-time | Foster City, CA, US | 01/17/2022 |
| Senior Software Engineer - Genesys | Software Development/Engineering | Full-time | Highlands Ranch, CO, US | 01/17/2022 |
| Director, Specialist Sales - Visa Spend Clarity | Product/Solutions Management | Full-time | Singapore, Singapore, SG | 01/17/2022 |
| Software Engineer, Sr. Consultant - Payment Security and Identity | Software Development/Engineering | Full-time | Foster City, CA, US | 01/16/2022 |
| Senior Director of Engineering, B2B Connect | Software Development/Engineering | Full-time | Atlanta, GA, US | 01/16/2022 |
| Employee Referral Program Manager | Human Resources | Full-time | Atlanta, GA, US | 01/16/2022 |
| Employee Referral Program Manager | Human Resources | Full-time | Austin, TX, US | 01/16/2022 |
| Risk Analyst, Strategy & Operations, Global Credit Settlement Risk | Risk & Security | Full-time | Austin, TX, US | 01/16/2022 |
| Risk Analyst, Strategy & Operations, Global Credit Settlement Risk | Risk & Security | Full-time | Foster City, CA, US | 01/16/2022 |
| Risk Analyst, Strategy & Operations, Global Credit Settlement Risk | Risk & Security | Full-time | Atlanta, GA, US | 01/16/2022 |
| Tax Planning & Controversy Manager | Finance/Accounting | Full-time | Foster City, CA, US | 01/15/2022 |
| Senior Risk Management Analyst | Risk & Security | Full-time | Highlands Ranch, CO, US | 01/15/2022 |
| Director, Workforce Planning | Customer Service | Full-time | Atlanta, GA, US | 01/15/2022 |
| Director, Workforce Planning | Customer Service | Full-time | Miami, FL, US | 01/15/2022 |
| Strategic Initiatives Director, Visa Transformation Office | Product, Program, and Project Management (Non-Technical) | Full-time | Foster City, CA, US | 01/14/2022 |
| Data Visualization / Experience Design Engineer | Product/Solutions Management | Full-time | Miami, FL, US | 01/14/2022 |
| Data Visualization / Experience Design Engineer | Product/Solutions Management | Full-time | Foster City, CA, US | 01/14/2022 |
| Applied Data Scientist – Identity & Authentication, Cybersecurity Products | Data Science/Data Engineering | Full-time | Atlanta, GA, US | 01/14/2022 |
| SR Software Development Engineer - MVS | Software Development/Engineering | Full-time | Highlands Ranch, CO, US | 01/14/2022 |
| Staff Software Engineer – Billing & Incentives Platforms - Oracle | Software Development/Engineering | Full-time | Austin, TX, US | 01/14/2022 |
| Master's Intern, Design Research | UI/UX Design & Development | Full-time | Austin, TX, US | 01/14/2022 |
| Senior Software Test Engineer | Software Development/Engineering | Full-time | Austin, TX, US | 01/14/2022 |
| Scrum Master | Product & Project Management (Technical) | Full-time | Foster City, CA, US | 01/14/2022 |
| Lead System Architect - Visa Resolve Online | Software Development/Engineering | Full-time | Foster City, CA, US | 01/14/2022 |
| Unified Communications - Microsoft Teams Specialist | Software Development/Engineering | Full-time | Ashburn, VA, US | 01/14/2022 |
| Sr Cybersecurity Analyst | Software Development/Engineering | Full-time | Highlands Ranch, CO, US | 01/14/2022 |
| Sr. Software Engineer, Enterprise Payments - Backend (Java Spring) | Software Development & Engineering | Full-time | Atlanta, GA, US | 01/14/2022 |
| Principal Technical Product Manager, Business Solutions | Product & Project Management (Technical) | Full-time | Austin, TX, US | 01/14/2022 |
| Staff Systems Engineer | Software Development/Engineering | Full-time | Austin, TX, US | 01/14/2022 |
| Sr. Associate, Solutions Management, North America Loyalty | Product/Solutions Management | Full-time | San Francisco, CA, US | 01/14/2022 |
| Sr. Cybersecurity Engineer (IAM) | Software Development/Engineering | Full-time | Austin, TX, US | 01/14/2022 |
| Lead Cybersecurity Engineer (IAM) | Software Development/Engineering | Full-time | Austin, TX, US | 01/14/2022 |
| Director - North America Consumer Insights | Marketing & Communications | Full-time | Foster City, CA, US | 01/14/2022 |
| Global Readiness Director - Performance Optimization Manager | Data Science/Data Engineering | Full-time | Atlanta, GA, US | 01/14/2022 |
| Global Readiness Director - Performance Optimization Manager | Data Science/Data Engineering | Full-time | Austin, TX, US | 01/14/2022 |
| Global Readiness Director - Performance Optimization Manager | Data Science/Data Engineering | Full-time | Miami, FL, US | 01/14/2022 |
| Global Readiness Director - Performance Optimization Manager | Data Science/Data Engineering | Full-time | Ashburn, VA, US | 01/14/2022 |
| Payment Solutions Senior Manager | Product/Solutions Management | Full-time | Warsaw, POLAND, PL | 01/14/2022 |
| Data Governance Manager - Global Product | Product/Solutions Management | Full-time | Foster City, CA, US | 01/14/2022 |
| Senior Software Engineer, Enterprise Payments -Fullstack (Java, Spring) | Software Development/Engineering | Full-time | Austin, TX, US | 01/14/2022 |
| Data Quality Manager - Global Product | Product/Solutions Management | Full-time | Foster City, CA, US | 01/14/2022 |
| Client Care Support Representative - 2nd Shift | Contact Center | Full-time | Austin, TX, US | 01/14/2022 |
| Client Care Support Representative - 2nd Shift | Contact Center | Full-time | Miami, FL, US | 01/14/2022 |
| Application Support Analyst - Linux | Information Technology | Full-time | Reading, POST-BER, GB | 01/14/2022 |
| Head of Commercial Contract Management, Europe | Business Development | Full-time | London, UNITED KINGDOM, GB | 01/14/2022 |
| Director, Workstation Support | Information Technology | Full-time | Singapore, Singapore, SG | 01/14/2022 |
| Senior Data Engineer | Software Development/Engineering | Full-time | Bangalore, INDIA, IN | 01/14/2022 |
| Senior Data Engineering | Software Development/Engineering | Full-time | Bangalore, INDIA, IN | 01/14/2022 |
| Communications & Engagement Consultant | Client Services & Support | Full-time | Atlanta, GA, US | 01/14/2022 |
| Consultant Operational Excellence | Risk & Security | Full-time | Atlanta, GA, US | 01/14/2022 |
| Senior Consultant – Global Business Optimization | Data Science/Data Engineering | Full-time | Austin, TX, US | 01/14/2022 |
| Senior Consultant – Global Business Optimization | Data Science/Data Engineering | Full-time | Atlanta, GA, US | 01/14/2022 |
| Senior Consultant – Global Business Optimization | Data Science/Data Engineering | Full-time | Miami, FL, US | 01/14/2022 |
| Senior Director, Global Business Optimization – Asia Pacific | Data Science/Data Engineering | Full-time | Singapore, Singapore, SG | 01/14/2022 |
| Senior Consultant, Data Engineer B2B Connect | Software Development/Engineering | Full-time | Atlanta, GA, US | 01/14/2022 |
| Senior Consultant, Software Engineer - Release Engineering | Software Development/Engineering | Full-time | Foster City, CA, US | 01/13/2022 |
| Undergrad Intern, Cybersource Customer Experience | Strategy & Planning | Full-time | Austin, TX, US | 01/13/2022 |
| Undergraduate Intern, Innovation & Design, Global Product | UI/UX Design & Development | Intern | San Francisco, CA, US | 01/13/2022 |
| Compensation Analyst | Human Resources | Full-time | Lehi, UT, US | 01/13/2022 |
| Compensation Analyst | Human Resources | Full-time | Foster City, CA, US | 01/13/2022 |
| Staff Software Engineer – Payment Systems Risk | Software Development/Engineering | Full-time | Austin, TX, US | 01/13/2022 |
| Marketing Analytics and MarTech Analyst | Marketing & Communications | Full-time | Austin, TX, US | 01/13/2022 |
| Associate Risk Management Analyst - Underwriting | Risk & Security | Full-time | Lehi, UT, US | 01/13/2022 |
| Director - Global Services Client Solutions Architect | Product/Solutions Management | Full-time | Austin, TX, US | 01/13/2022 |
| Senior Director - Global Services Client Engagement and Solution Architect | Product/Solutions Management | Full-time | Austin, TX, US | 01/13/2022 |
| Product Management, Core Processing Platform, Director | Product/Solutions Management | Full-time | Foster City, CA, US | 01/13/2022 |
| Product Management, Core Processing Platform, Director | Product/Solutions Management | Full-time | Foster City, CA, US | 01/13/2022 |
| Senior Product Marketing Manager, VISA Direct | Marketing | Full-time | Ashburn, VA, US | 01/13/2022 |
| Senior Product Marketing Manager, VISA Direct | Marketing | Full-time | Foster City, CA, US | 01/13/2022 |
| Account Manager, Prepaid Service Delivery | Account Management | Full-time | Highlands Ranch, CO, US | 01/13/2022 |
| Senior Cybersecurity Engineer | Software Development/Engineering | Full-time | Ashburn, VA, US | 01/13/2022 |
| Director - Public Cloud DevOps | Operations | Full-time | London, England, GB | 01/13/2022 |
| Sr. Cybersecurity Engineer (Web Application Firewall Security) | Software Development/Engineering | Full-time | Ashburn, VA, US | 01/13/2022 |
| Finance Manager | Finance/Accounting | Full-time | Miami, FL, US | 01/13/2022 |
| Staff Software Engineer - Observability Products | Software Development/Engineering | Full-time | Austin, TX, US | 01/13/2022 |
| Staff Database Engineer | Software Development/Engineering | Full-time | Austin, TX, US | 01/13/2022 |
| Sr Director Merchants and Acquirer Solutions – LAC Hub | Business Development | Full-time | Miami, FL, US | 01/13/2022 |
| Global Licensing Analyst | Risk & Security | Full-time | Atlanta, GA, US | 01/13/2022 |
| Sr. Project Analyst - Mergers and Acquisitions | Product & Project Management (Technical) | Full-time | Austin, TX, US | 01/13/2022 |
| Full Stack Staff Software Engineer | Visa Direct | Software Development/Engineering | Full-time | Austin, TX, US | 01/13/2022 |
| Senior Technical Account Manager | Client Services & Support | Full-time | Mexico City, CDMX, MX | 01/13/2022 |
| Marketing Sr Manager | Marketing & Communications | Full-time | Miami, FL, US | 01/13/2022 |
| Marketing Sr Manager | Marketing & Communications | Full-time | Bogota, COLOMBIA, CO | 01/13/2022 |
| Product Manager | Product/Solutions Management | Full-time | Foster City, CA, US | 01/13/2022 |
| Senior Sourcing Analyst, Procurement Operations, CEP (Corporate, Employee, and Professional Services) | Finance/Accounting | Full-time | Austin, TX, US | 01/13/2022 |
| Fraud Screening Specialist (Fluent in English and Spanish) | Customer Service | Full-time | Lehi, UT, US | 01/13/2022 |
| Senior Director, NA Digital Partnerships | Business Development | Full-time | Atlanta, GA, US | 01/13/2022 |
| Senior/Product Manager - Payment Processing (Potentially remote option available) | Product/Solutions Management | Full-time | Redmond, WA, US | 01/13/2022 |
| Program Manager, Global Account Support Center | Account Management | Full-time | Ashburn, VA, US | 01/13/2022 |
| Sr. Software Engineer - Full Stack (Java & Angular) | Software Development & Engineering | Full-time | Austin, TX, US | 01/13/2022 |
| Senior Implementation Analyst - LAC | Product, Program, and Project Management (Non-Technical) | Full-time | Miami, FL, US | 01/13/2022 |
| Frontend Developer/UI Engineer | UI/UX Design & Development | Full-time | Singapore, SG | 01/13/2022 |
| Digital Director, Visa Consulting and Analytics | Client Consulting | Full-time | New York, NY, US | 01/13/2022 |
| Digital Director, Visa Consulting & Analytics | Consulting | Full-time | Toronto, CANADA, CA | 01/13/2022 |
| Undergraduate Intern, VTS Product Platform | Product, Program, and Project Management (Non-Technical) | Full-time | Foster City, CA, US | 01/13/2022 |
| Director, Growth Initiatives, Solutions Management | Product/Solutions Management | Full-time | Foster City, CA, US | 01/13/2022 |
| Sr. SW Test Engineer | Software Development/Engineering | Full-time | Bangalore, INDIA, IN | 01/13/2022 |
| Sr. SW Test Engineer | Software Development/Engineering | Full-time | Bangalore, INDIA, IN | 01/13/2022 |
| Visa Consulting Analytics Sr. Manager Digital Practice | Client Consulting | Full-time | Mexico City, CDMX, MX | 01/13/2022 |
| Senior Manager - Standards and Industry Liaison | Product/Solutions Management | Full-time | London, POST-LON, GB | 01/13/2022 |
| Prepaid Development Manager | Software Development/Engineering | Full-time | Highlands Ranch, CO, US | 01/13/2022 |
| Buyer & Seller Product Support Consultant - 12 month FTC | Product, Program, and Project Management (Non-Technical) | Full-time | London, UNITED KINGDOM, GB | 01/13/2022 |
| Client Consulting Manager | Client Consulting | Full-time | San Francisco, CA, US | 01/13/2022 |
| Client Consulting Manager | Client Consulting | Full-time | New York, NY, US | 01/13/2022 |
| Client Consulting Analyst | Client Consulting | Full-time | New York, NY, US | 01/13/2022 |
| Client Consulting Analyst | Client Consulting | Full-time | San Francisco, CA, US | 01/13/2022 |
| Senior Software Engineer – Integration (MS Biztalk,.NET, MS SQL, Azure Logic Apps, Azure DevOps) | Software Development/Engineering | Full-time | Bangalore, KA, IN | 01/13/2022 |
| Sr. Cyber Security Engineer | Software Development/Engineering | Full-time | Bangalore, INDIA, IN | 01/13/2022 |
| Senior Cybersecurity Engineer - Identity and Access Management | Software Development/Engineering | Full-time | London, UNITED KINGDOM, GB | 01/13/2022 |
| Summer Intern- Technical Writer | Technical Writing/Editing | Intern | Singapore, SG | 01/13/2022 |
| Technical Writer | Technical Writing/Editing | Full-time | Singapore, SG | 01/13/2022 |
| Director - Project Management | Information Technology | Full-time | Pasay City, PHILIPPINES, PH | 01/13/2022 |
| Senior Implementation Analyst (Sr. Project Manager) | Information Technology | Full-time | Pasay City, PHILIPPINES, PH | 01/13/2022 |
| Implementation Analyst (Project Manager) | Information Technology | Full-time | Pasay City, PHILIPPINES, PH | 01/13/2022 |
| Technical Project Manager | Product & Project Management (Technical) | Full-time | Rotterdam, NETHERLANDS, NL | 01/13/2022 |
| Associate Network Analyst | Software Development/Engineering | Full-time | Singapore, Singapore, SG | 01/13/2022 |
| Senior Software Engineer – DevOps | Software Development/Engineering | Full-time | Bangalore, INDIA, IN | 01/13/2022 |
| Software Engineer – Python and Data Reporting | Software Development/Engineering | Full-time | Bangalore, INDIA, IN | 01/13/2022 |
| Staff Software Engineer | Software Development/Engineering | Full-time | Bangalore, INDIA, IN | 01/13/2022 |
| Sr. Cybersecurity Engineer | Information Technology | Full-time | Singapore, Singapore, SG | 01/13/2022 |
| Workday Solutions Architect, Talent Management | Human Resources | Full-time | Austin, TX, US | 01/13/2022 |
| Staff Software Engineer (Fullstack Java) | Software Development/Engineering | Full-time | Singapore, Singapore, SG | 01/13/2022 |
| Program Manager | Product, Program, and Project Management (Non-Technical) | Full-time | Lehi, UT, US | 01/13/2022 |
| Program Manager | Product, Program, and Project Management (Non-Technical) | Full-time | Foster City, CA, US | 01/13/2022 |
| Program Manager | Product, Program, and Project Management (Non-Technical) | Full-time | Miami, FL, US | 01/13/2022 |
| Client Care Technical Consultant, LAC Account Support Center | Client Services & Support | Full-time | Miami, FL, US | 01/13/2022 |
| Analyst, Reporting and Insights, Visa Consulting & Analytics | Strategy & Planning | Full-time | Foster City, CA, US | 01/12/2022 |
| Undergraduate Intern, Visa Installments- Global Product | Product, Program, and Project Management (Non-Technical) | Full-time | San Francisco, CA, US | 01/12/2022 |
| Staff Software Engineer – Learning Enablement Technology | Software Development/Engineering | Full-time | Austin, TX, US | 01/12/2022 |
| Sr. Systems Analyst | Information Technology | Full-time | Highlands Ranch, CO, US | 01/12/2022 |
| Senior Consultant, Visa Dispute Optimization – Dispute Resolution Management | Risk & Security | Full-time | Highlands Ranch, CO, US | 01/12/2022 |
| Director, Product Risk Business Partner | Risk & Security | Full-time | New York, NY, US | 01/12/2022 |
| Director, Product Risk Business Partner | Risk & Security | Full-time | Miami, FL, US | 01/12/2022 |
| Director, Product Risk Business Partner | Risk & Security | Full-time | Denver, CO, US | 01/12/2022 |
| Director, Product Risk Business Partner | Risk & Security | Full-time | Austin, TX, US | 01/12/2022 |
| Director, Product Risk Business Partner | Risk & Security | Full-time | Atlanta, GA, US | 01/12/2022 |
| Director, Product Risk Business Partner | Risk & Security | Full-time | San Francisco, CA, US | 01/12/2022 |
| Technical Recruiter | Human Resources | Full-time | Highlands Ranch, CO, US | 01/12/2022 |
| Workforce Manager, Command Center | Customer Service | Full-time | Miami, FL, US | 01/12/2022 |
| Workforce Manager, Command Center | Customer Service | Full-time | Austin, TX, US | 01/12/2022 |
| Senior Software Engineer | Decision and Fraud Management Platform | Software Development/Engineering | Full-time | Austin, TX, US | 01/12/2022 |
| Staff Software Engineer | Decision and Fraud Management Platform | Software Development/Engineering | Full-time | Austin, TX, US | 01/12/2022 |
| Sr. Manager - Communications & Client Engagement, Community Issuer Sales | Business Development | Full-time | Wilmington, DE, US | 01/12/2022 |
| Director Program/Portfolio Manager | Strategy & Planning | Full-time | Highlands Ranch, CO, US | 01/12/2022 |
| Senior Data Engineer B2B Connect | Software Development/Engineering | Full-time | Foster City, CA, US | 01/12/2022 |
| Sr. Manager - Communications & Client Engagement, Community Issuer Sales | Business Development | Full-time | San Francisco, CA, US | 01/12/2022 |
| Account Manager, Prepaid Service Delivery | Account Management | Full-time | Atlanta, GA, US | 01/12/2022 |
| Sr Manager - FinTech Strategy & Partnership | Product, Program, and Project Management (Non-Technical) | Full-time | Palo Alto, CA, US | 01/12/2022 |
| Senior Program Manager | Product & Project Management (Technical) | Full-time | Austin, TX, US | 01/12/2022 |
| Director, People Analytics | Human Resources | Full-time | Austin, TX, US | 01/12/2022 |
| Sr. Network Engineer (Cybersecurity) | Software Development/Engineering | Full-time | Highlands Ranch, CO, US | 01/12/2022 |
| Field Marketing Manager - Industries | Marketing & Communications | Full-time | Austin, TX, US | 01/12/2022 |
| Senior Manager, Technical Accounting & SEC Reporting | Finance/Accounting | Full-time | Atlanta, GA, US | 01/12/2022 |
| Senior Manager, Product Management | Product/Solutions Management | Full-time | Foster City, CA, US | 01/12/2022 |
| Manager, Global Privacy Office | Legal & Compliance | Full-time | Atlanta, GA, US | 01/12/2022 |
| Manager, Global Privacy Office | Legal & Compliance | Full-time | Miami, FL, US | 01/12/2022 |
| Manager, Global Privacy Office | Legal & Compliance | Full-time | Austin, TX, US | 01/12/2022 |
| Director, Co-Brand LAC | Business Development | Full-time | Bogota, COLOMBIA, CO | 01/12/2022 |
| Sr. Director, Head of NA Visa Direct Disbursements (This role can be remote) | Product/Solutions Management | Full-time | Foster City, CA, US | 01/12/2022 |
| Implementation Manager | Information Technology | Full-time | London, UNITED KINGDOM, GB | 01/12/2022 |
| User Experience Manager, VIK | UI/UX Design & Development | Full-time | New York, NY, US | 01/12/2022 |
| Product Manager, Open Banking & Real Time Payments | Product/Solutions Management | Full-time | London, UNITED KINGDOM, GB | 01/12/2022 |
| Staff Software Engineer (Crypto currencies and Blockchain technologies) | Software Development/Engineering | Full-time | Bangalore, INDIA, IN | 01/12/2022 |
| Lead Enterprise IT Architect | Software Development/Engineering | Full-time | London, UNITED KINGDOM, GB | 01/12/2022 |
| Director – Product Operations, Global Installments | Product/Solutions Management | Full-time | San Francisco, CA, US | 01/12/2022 |
| Senior Engineering Manager (Java, Microservice, Golang) | Software Development/Engineering | Full-time | Bangalore, KA, IN | 01/12/2022 |
| Product Manager, Card Benefits (20-month contract) | Product/Solutions Management | Full-time | Toronto, CANADA, CA | 01/12/2022 |
| Senior Product Manager, Credit | Business Development | Full-time | London, UNITED KINGDOM, GB | 01/12/2022 |
| Senior Scrum Master / Technical Account Manager | Client Services & Support | Full-time | Miami, FL, US | 01/12/2022 |
| Program Manager, Digital and Fintech Partnerships, Morocco | Business Development | Full-time | Casablanca, MOROCCO, MA | 01/12/2022 |
| Senior Software Test Engineer | Software Development/Engineering | Full-time | Rotterdam, NETHERLANDS, NL | 01/12/2022 |
| Senior Cyber Security Analyst | Product & Project Management (Technical) | Full-time | London, POST-LON, GB | 01/12/2022 |
| Cyber Security Analyst | Information Technology | Full-time | London, POST-LON, GB | 01/12/2022 |
| Client Marketing Manager | Marketing & Communications | Full-time | Swatar, MALTA, MT | 01/12/2022 |
| Staff Software Engineer - Java, Microservices, Containers - 8-12 years exp | Software Development & Engineering | Full-time | Bengaluru, KA, IN | 01/12/2022 |
| Senior Manager - Visa Consulting and Analytics | Consulting | Full-time | Stockholm, SWEDEN, SE | 01/12/2022 |
| Staff Database Engineer - Oracle / Postgres | Operations | Full-time | Bengaluru, KA, IN | 01/12/2022 |
| Account Executive Netherlands - Manager | Business Development | Full-time | Amsterdam, NETHERLANDS, NL | 01/12/2022 |
| Solution Architect | Customer Service | Full-time | Rotterdam, NETHERLANDS, NL | 01/12/2022 |
| Corporate Communications Director - Central Europe | Marketing & Communications | Full-time | Frankfurt, GERMANY, DE | 01/12/2022 |
| Senior Software Engineer | Software Development/Engineering | Full-time | Bangalore, INDIA, IN | 01/12/2022 |
| Sr. Database Engineer - Oracle / Postgres | Software Development/Engineering | Full-time | Bangalore, INDIA, IN | 01/12/2022 |
| Software Engineer | Software Development/Engineering | Full-time | Bangalore, INDIA, IN | 01/12/2022 |
| Staff Software Engineer (Tools Automation / CICD) | Software Development/Engineering | Full-time | Singapore, Singapore, SG | 01/12/2022 |
| Testing Analyst - (Automation) | Information Technology | Full-time | Pasay City, PHILIPPINES, PH | 01/12/2022 |
| Staff Software Engineer (Java) | Software Development/Engineering | Full-time | Singapore, Singapore, SG | 01/12/2022 |
| Staff SW Engineer (Site Reliability Engineering) | Software Development/Engineering | Full-time | Singapore, Singapore, SG | 01/12/2022 |
| Sr. Software Engineer (Java / Full stack Developer) | Software Development & Engineering | Full-time | Singapore, SG | 01/12/2022 |
| Sr. Manager, Analytics Business Partner | Human Resources | Full-time | Austin, TX, US | 01/12/2022 |
| Senior Support Specialist | Human Resources | Full-time | Atlanta, GA, US | 01/12/2022 |
| Sr. People Payroll Support Specialist | Human Resources | Full-time | Austin, TX, US | 01/12/2022 |
| Director, People Business Partner | Human Resources | Full-time | Atlanta, GA, US | 01/11/2022 |
| Senior Financial Systems Analyst - Finance Systems Strategy | Finance/Accounting | Full-time | Austin, TX, US | 01/11/2022 |
| Senior Financial Systems Analyst - Finance Systems Strategy | Finance/Accounting | Full-time | Foster City, CA, US | 01/11/2022 |
| Principal Machine Learning Engineer, Visa AI as a Service | Software Development/Engineering | Full-time | Austin, TX, US | 01/11/2022 |
| Sr. Data Engineer, AI Platform | Software Development/Engineering | Full-time | Austin, TX, US | 01/11/2022 |
| Senior Staff Data Engineer B2B Connect | Software Development/Engineering | Full-time | Foster City, CA, US | 01/11/2022 |
| Lead Cybersecurity Engineer | Risk & Security | Full-time | Austin, TX, US | 01/11/2022 |
| Cybersecurity Engineer | Risk & Security | Full-time | Foster City, CA, US | 01/11/2022 |
| Senior Data Engineer - Loyalty and Benefits | Software Development/Engineering | Full-time | Foster City, CA, US | 01/11/2022 |
| Senior Consultant, Cybersecurity Engineer | Risk & Security | Full-time | Foster City, CA, US | 01/11/2022 |
| Principal Data Engineer | Software Development/Engineering | Full-time | Austin, TX, US | 01/11/2022 |
| Technical Product Manager | Product & Project Management (Technical) | Full-time | Palo Alto, CA, US | 01/11/2022 |
| New Grad Associate Project Coordinator | Program and Project Management (Technical) | Full-time | Foster City, CA, US | 01/11/2022 |
| Associate Systems Analyst - Night Shift | Information Technology | Full-time | Ashburn, VA, US | 01/11/2022 |
| Senior Data Engineer (BIG DATA / HADOOP) | Cyber Security | Full-time | Foster City, CA, US | 01/11/2022 |
| Senior Manager, Strategic Initiatives, Platform Products Commercialization | Product/Solutions Management | Full-time | Foster City, CA, US | 01/11/2022 |
| Principal Software Engineer / Developer | Software Development/Engineering | Full-time | Ashburn, VA, US | 01/11/2022 |
| Lead Cybersecurity / Software Engineer | Software Development/Engineering | Full-time | New York, NY, US | 01/11/2022 |
| Senior Software Engineer - JAVA, Linux, REST API ll | Software Development/Engineering | Full-time | Austin, TX, US | 01/11/2022 |
| Staff Systems Engineer - z/OS Assembly Language | Software Development/Engineering | Full-time | Denver, CO, US | 01/11/2022 |
| Staff Systems Engineer - z/OS Assembly Language | Software Development/Engineering | Full-time | Austin, TX, US | 01/11/2022 |
| Lead Machine Learning Engineer, Visa AI as a Service | Software Development/Engineering | Full-time | Austin, TX, US | 01/11/2022 |
| Director of Cybersecurity Policy and Awareness | Software Development/Engineering | Full-time | Austin, TX, US | 01/11/2022 |
| BI Data Engineer | Product/Solutions Management | Full-time | Denver, CO, US | 01/11/2022 |
| Staff Software Engineer - Java / Full Stack | Software Development & Engineering | Full-time | Atlanta, GA, US | 01/11/2022 |
| Analyst, Deal Team – FP&A – São Paulo | Finance/Accounting | Full-time | Sao Paulo, BRAZIL, BR | 01/11/2022 |
| Principal Product Manager. Payment Products | Product/Solutions Management | Full-time | Mexico City, MEXICO, MX | 01/11/2022 |
| Technology Program Manager (Sr. Analyst), Technology Strategic Initiatives | Product & Project Management (Technical) | Full-time | Foster City, CA, US | 01/11/2022 |
| Head of Corporate Communications - FBL | Marketing & Communications | Full-time | Paris, FRANCE, FR | 01/11/2022 |
| Sr. Ventures Manager | Strategy & Planning | Full-time | San Francisco, CA, US | 01/11/2022 |
| Senior Product Manager - (Open to Telecommute/Remote) | Product/Solutions Management | Full-time | Bellevue, WA, US | 01/11/2022 |
| Sr. Product Manager (Data) | Data Science/Data Engineering | Full-time | Arlington, VA, US | 01/11/2022 |
| Business Analyst - Software Asset Management | Software Development/Engineering | Full-time | Austin, TX, US | 01/11/2022 |
| Senior Associate Counsel | Legal & Compliance | Full-time | Lehi, UT, US | 01/11/2022 |
| Senior Associate Counsel | Legal & Compliance | Full-time | Miami, FL, US | 01/11/2022 |
| Senior Associate Counsel | Legal & Compliance | Full-time | Austin, TX, US | 01/11/2022 |
| Senior Associate Counsel | Legal & Compliance | Full-time | Denver, CO, US | 01/11/2022 |
| Senior Associate Counsel | Legal & Compliance | Full-time | Atlanta, GA, US | 01/11/2022 |
| Senior Associate Counsel | Legal & Compliance | Full-time | New York, NY, US | 01/11/2022 |
| Software Engineer IV - Java | Software Development/Engineering | Full-time | Highlands Ranch, CO, US | 01/11/2022 |
| Lead ML Scientist | Software Development/Engineering | Full-time | Foster City, CA, US | 01/11/2022 |
| EUS Governance & Strategy | Product, Program, and Project Management (Non-Technical) | Full-time | Austin, TX, US | 01/11/2022 |
| Senior Software Engineer - Java | Software Development/Engineering | Full-time | Highlands Ranch, CO, US | 01/11/2022 |
| Marketing Counsel | Legal & Compliance | Full-time | Foster City, CA, US | 01/11/2022 |
| Senior Cybersecurity Engineer - Endpoint Solutions | Software Development/Engineering | Full-time | London, UNITED KINGDOM, GB | 01/11/2022 |
| Senior Software Engineer- REST APIs, JSON+, SQL, Mongo DB | Software Development/Engineering | Full-time | Foster City, CA, US | 01/11/2022 |
| Senior Strategy Analyst, Cross Border | Strategy & Planning | Full-time | San Francisco, CA, US | 01/11/2022 |
| Senior Product Manager – Payment Policy Solutions | Product/Solutions Management | Full-time | San Francisco, CA, US | 01/11/2022 |
| Director, Product Management – Identity, Consent, and Data Sharing Platform | Product/Solutions Management | Full-time | Foster City, CA, US | 01/11/2022 |
| Azure Support Consultant | Software Development/Engineering | Full-time | London, UNITED KINGDOM, GB | 01/11/2022 |
| Reconciliation Senior Manager, Finance Operations | Finance/Accounting | Full-time | London, UNITED KINGDOM, GB | 01/11/2022 |
| Senior Scrum Master | Software Development/Engineering | Full-time | Reading, POST-BER, GB | 01/11/2022 |
| System Analyst - .Net/Linux/Kubernetes | Software Development/Engineering | Full-time | Bangalore, KA, IN | 01/11/2022 |
| Senior Systems Analyst-.Net/Linux/Kubernetes | Information Technology | Full-time | Bangalore, KA, IN | 01/11/2022 |
| Business Analytics Consultant | Finance/Accounting | Full-time | London, UNITED KINGDOM, GB | 01/11/2022 |
| Systems Engineer | Software Development/Engineering | Full-time | Bangalore, INDIA, IN | 01/11/2022 |
| Online Fraud Risk Analyst | Risk & Security | Full-time | Kiev, UKRAINE, UA | 01/11/2022 |
| Sr. SW Engineer - iOS | Software Development/Engineering | Full-time | Bangalore, INDIA, IN | 01/11/2022 |
| Senior Consultant, Visa Dispute Optimization, Dispute Resolution Management (Sr. Manager) | Risk & Security | Full-time | Pasay City, PHILIPPINES, PH | 01/11/2022 |
| Senior Manager, HR Business Partner – Visa Payments Ltd (Maternity Cover) | Human Resources | Full-time | London, England, GB | 01/11/2022 |
| Client Readiness Service Experience Manager (Backend Software Engineer) | Account Management | Full-time | Johannesburg, SOUTH AFRICA, ZA | 01/11/2022 |
| Data Scientist | Data Science/Data Engineering | Full-time | Bangalore, INDIA, IN | 01/11/2022 |
| Solution and Commercialization Director for Visa Direct | Product/Solutions Management | Full-time | Dubai, UNITED ARAB EMIRATES, AE | 01/11/2022 |
| Learning Consultant – Government Engagement and Social Impact, CEMEA | Human Resources | Full-time | Dubai, UNITED ARAB EMIRATES, AE | 01/11/2022 |
| Technical Project Manager | Product & Project Management (Technical) | Full-time | Denver, CO, US | 01/11/2022 |
| Technical Project Manager | Product & Project Management (Technical) | Full-time | Denver, CO, US | 01/11/2022 |
| Senior Integration Engineer | Software Development/Engineering | Full-time | Singapore, Singapore, SG | 01/11/2022 |
| Staff Integration Engineer | Software Development/Engineering | Full-time | Singapore, Singapore, SG | 01/11/2022 |
| Senior Software Engineer | Software Development/Engineering | Full-time | Bangalore, INDIA, IN | 01/11/2022 |
| Copy of Senior Risk Management Analyst | Risk & Security | Full-time | Austin, TX, US | 01/11/2022 |
| Senior Risk Management Analyst | Risk & Security | Full-time | Miami, FL, US | 01/11/2022 |
| Senior Risk Management Analyst | Risk & Security | Full-time | Atlanta, GA, US | 01/11/2022 |
| Senior Sourcing Analyst – Cybersecurity Technology Sourcing | Finance/Accounting | Full-time | Austin, TX, US | 01/11/2022 |
| Senior Software Engineer (Testing, Automation, Development) | Software Development/Engineering | Full-time | Singapore, Singapore, SG | 01/11/2022 |
| Staff Software Engineer – Innovation | Software Development/Engineering | Full-time | Foster City, CA, US | 01/11/2022 |
| Lead Software Test Engineer | Digital and Developer Platform | Software Development/Engineering | Full-time | Foster City, CA, US | 01/11/2022 |
| Sr. Manager Digital Partnerships | Business Development | Full-time | San Francisco, CA, US | 01/10/2022 |
| Staff Data Scientist - Identity & Authentication, Cybersecurity Products | Software Development/Engineering | Full-time | Foster City, CA, US | 01/10/2022 |
| Staff Software Engineer, Identity & Authentication | Software Development/Engineering | Full-time | Foster City, CA, US | 01/10/2022 |
| Senior Manager, Digital Partnerships | Product/Solutions Management | Full-time | San Francisco, CA, US | 01/10/2022 |
| Senior Staff Software Engineer, Identity & Authentication | Software Development/Engineering | Full-time | Foster City, CA, US | 01/10/2022 |
| Staff Data Engineer | Software Development/Engineering | Full-time | Austin, TX, US | 01/10/2022 |
| Senior Cybersecurity Analyst, Privileged Access Management | Software Development/Engineering | Full-time | Highlands Ranch, CO, US | 01/10/2022 |
| Lead Solutions Architect | Software Development/Engineering | Full-time | Basingstoke, UNITED KINGDOM, GB | 01/10/2022 |
| Senior Mobile Software Engineer - Identity & Authentication, Cybersecurity Products | Data Science/Data Engineering | Full-time | Ashburn, VA, US | 01/10/2022 |
| Client Process and Documentation Consultant | Product, Program, and Project Management (Non-Technical) | Full-time | London, UNITED KINGDOM, GB | 01/10/2022 |
| Application Support Analyst - Production Support | Information Technology | Full-time | Austin, TX, US | 01/10/2022 |
| Director Systems Engineer | Software Development/Engineering | Full-time | Austin, TX, US | 01/10/2022 |
| Sr. Consultant Software Engineer | Information Technology | Full-time | Foster City, CA, US | 01/10/2022 |
| Client Manager | Sales & Business Development | Full-time | Mentor, OH, US | 01/10/2022 |
| Senior HR Manager | Human Resources | Full-time | Istanbul, TURKEY, TR | 01/10/2022 |
| Senior Analyst, Global Strategic Initiatives | Strategy & Planning | Full-time | New York, NY, US | 01/10/2022 |
| Technical Project Manager | Digital Developer Platform | Product & Project Management (Technical) | Full-time | Austin, TX, US | 01/10/2022 |
| Associated Product Analyst: Visa Data Manager | Product/Solutions Management | Full-time | Highlands Ranch, CO, US | 01/10/2022 |
| Service Now Application Analyst | Information Technology | Full-time | Ashburn, VA, US | 01/10/2022 |
| Sr. Manager, Global Deal Management (Telecommute) | Sales | Full-time | Austin, TX, US | 01/10/2022 |
| Senior Software Test Engineer | Visa Direct | Software Development/Engineering | Full-time | Austin, TX, US | 01/10/2022 |
| Senior Employee Relations Manager | Human Resources | Full-time | Foster City, CA, US | 01/10/2022 |
| Director, Digital Partnerships | Business Development | Full-time | San Francisco, CA, US | 01/10/2022 |
| Senior Product Manager | Product, Program, and Project Management (Non-Technical) | Full-time | San Francisco, CA, US | 01/10/2022 |
| Sr. Consultant Network Engineer | Software Development/Engineering | Full-time | Ashburn, VA, US | 01/10/2022 |
| HR Manager | Human Resources | Full-time | Milano, ITALY, IT | 01/10/2022 |
| Senior Associate Counsel, Global Product and Business Solutions | Legal & Compliance | Full-time | Foster City, CA, US | 01/10/2022 |
| Lead Software Performance Engineer | Software Development/Engineering | Full-time | London, UNITED KINGDOM, GB | 01/10/2022 |
| Associate Manager, Implementation Analyst | Product, Program, and Project Management (Non-Technical) | Full-time | Highlands Ranch, CO, US | 01/10/2022 |
| Associate Tech Support Analyst | Information Technology | Full-time | Ashburn, VA, US | 01/10/2022 |
| Senior Manager, Marketing Services Advisory, US Client Marketing | Marketing & Communications | Full-time | Foster City, CA, US | 01/10/2022 |
| Technical Project Manager | Software Development/Engineering | Full-time | London, UNITED KINGDOM, GB | 01/10/2022 |
| Senior Director UK& Ireland (UK&I) GE and Regulatory Policy | Legal & Compliance | Full-time | London, UNITED KINGDOM, GB | 01/10/2022 |
| Senior Strategy Analyst, Cross Border | Strategy & Planning | Full-time | New York, NY, US | 01/10/2022 |
| Business Analyst, Global Service Level Management | Risk & Security | Full-time | Atlanta, GA, US | 01/10/2022 |
| Software Engineer | Software Development/Engineering | Full-time | Reading, England, GB | 01/10/2022 |
| Senior Software Engineer, Backend (Java, Spring) | Software Development/Engineering | Full-time | Austin, TX, US | 01/10/2022 |
| Associate Systems Analyst | Information Technology | Full-time | Bangalore, INDIA, IN | 01/10/2022 |
| Staff Software Engineer | Software Development/Engineering | Full-time | Bangalore, INDIA, IN | 01/10/2022 |
| Software Engineer, Cyber Security | Software Development/Engineering | Full-time | London, UNITED KINGDOM, GB | 01/10/2022 |
| Staff Software Engineer II, Product Development - Merchant + Acquirer Processing | Software Development/Engineering | Full-time | Atlanta, GA, US | 01/10/2022 |
| Manager of Client Insights | Marketing & Communications | Full-time | San Francisco, CA, US | 01/10/2022 |
| VCA Operations Manager | Consulting | Full-time | London, UNITED KINGDOM, GB | 01/10/2022 |
| Senior Manager, Visa Direct Cluster Sales Leader, FBL | Business Development | Full-time | Paris, FRANCE, FR | 01/10/2022 |
| Senior Manager, Global Data Science | Data Science/Data Engineering | Full-time | Kiev, UKRAINE, UA | 01/10/2022 |
| Director, Digital Product Management | Product, Program, and Project Management (Non-Technical) | Full-time | London, England, GB | 01/10/2022 |
| Compliance Specialist (Screening and Real-time Monitoring) | Legal & Compliance | Full-time | Pasay City, PHILIPPINES, PH | 01/10/2022 |
| Senior Contracts Analyst | Client Services & Support | Full-time | Ashburn, VA, US | 01/09/2022 |
| Senior Contracts Analyst | Client Services & Support | Full-time | Atlanta, GA, US | 01/09/2022 |
| Sr. Software Engineer - Microsoft Dynamics | Software Development & Engineering | Full-time | Austin, TX, US | 01/08/2022 |
| People Advisory Manager | Human Resources | Full-time | Ashburn, VA, US | 01/08/2022 |
| Sr. Software Engineer | Software Development & Engineering | Full-time | Austin, TX, US | 01/08/2022 |
| Senior Consultant, Operational Excellence | Risk & Security | Full-time | Austin, TX, US | 01/08/2022 |
| Senior Consultant, Operational Excellence | Risk & Security | Full-time | Atlanta, GA, US | 01/08/2022 |
| Senior Consultant, Operational Excellence | Risk & Security | Full-time | Miami, FL, US | 01/08/2022 |
| Consultant Operational Excellence | Risk & Security | Full-time | Austin, TX, US | 01/08/2022 |
| Consultant Operational Excellence | Risk & Security | Full-time | Miami, FL, US | 01/08/2022 |
| Senior Contracts Analyst | Client Services & Support | Full-time | Miami, FL, US | 01/08/2022 |
| Senior Contracts Analyst | Client Services & Support | Full-time | Austin, TX, US | 01/08/2022 |
| Senior Contracts Analyst | Client Services & Support | Full-time | Foster City, CA, US | 01/08/2022 |
| Senior Program Manager | Product, Program, and Project Management (Non-Technical) | Full-time | Atlanta, GA, US | 01/08/2022 |
| Senior Staff Software Engineer | Software Development/Engineering | Full-time | Austin, TX, US | 01/08/2022 |
| Finance Director - Corporate FP&A | Finance/Accounting | Full-time | San Francisco, CA, US | 01/07/2022 |
| Senior Software Engineer -Golang, C++, Angular, Linux, IBM | Software Development/Engineering | Full-time | Austin, TX, US | 01/07/2022 |
| Senior Staff Software Engineer- C++ , zTPF | Software Development/Engineering | Full-time | Highlands Ranch, CO, US | 01/07/2022 |
| Implementation Analyst | Account Management | Full-time | Ashburn, VA, US | 01/07/2022 |
| Undergraduate Intern, Digital Partnerships (Business Development) | Business Development | Full-time | San Francisco, CA, US | 01/07/2022 |
| Assurance Manager | Software Development/Engineering | Full-time | Austin, TX, US | 01/07/2022 |
| Senior Associate Counsel, Legal – Employment | Legal & Compliance | Full-time | Foster City, CA, US | 01/07/2022 |
| IT Audit Manager | Auditing | Full-time | Atlanta, GA, US | 01/07/2022 |
| Senior IT Audit Manager | Product & Project Management (Technical) | Full-time | Austin, TX, US | 01/07/2022 |
| Senior IT Audit Manager | Product & Project Management (Technical) | Full-time | Atlanta, GA, US | 01/07/2022 |
| Senior Manager – Business Planning and Strategy | Business Development | Full-time | San Francisco, CA, US | 01/07/2022 |
| Director – Foreign Exchange Commercialization | Product Development & Management | Full-time | Foster City, CA, US | 01/07/2022 |
| Senior Sales Specialist – Fraud and Risk Solutions | Sales & Business Development | Full-time | Wilmington, DE, US | 01/07/2022 |
| Senior Sales Specialist – Fraud and Risk Solutions | Sales & Business Development | Full-time | Charlotte, NC, US | 01/07/2022 |
| Director, Workforce Planning | Customer Service | Full-time | Lehi, UT, US | 01/07/2022 |
| Staff SW Engineer - Cloud Platform(Kubernetes) | Software Development/Engineering | Full-time | Austin, TX, US | 01/07/2022 |
| Senior Manager, Fintech Business Development | Business Development | Full-time | San Francisco, CA, US | 01/07/2022 |
| Sr. Director, Global Sales Enablement & Analytics | Sales | Full-time | Foster City, CA, US | 01/07/2022 |
| Senior Consultant, Compliance Risk Management | Legal & Compliance | Full-time | San Francisco, CA, US | 01/07/2022 |
| Senior Consultant, Compliance Risk Management | Legal & Compliance | Full-time | Foster City, CA, US | 01/07/2022 |
| Senior Consultant, Compliance Risk Management | Legal & Compliance | Full-time | Atlanta, GA, US | 01/07/2022 |
| VP, New Flows, Global Marketing | Marketing & Communications | Full-time | San Francisco, CA, US | 01/07/2022 |
| Staff SW Engineer - Fullstack+Microservice | Software Development/Engineering | Full-time | Austin, TX, US | 01/07/2022 |
| Staff Product Manager, Click to Pay Platform | Product/Solutions Management | Full-time | Foster City, CA, US | 01/07/2022 |
| Sr. Software Test Engineer | Software Quality Assurance and Testing | Full-time | Austin, TX, US | 01/07/2022 |
| Product Support Engineer | Information Technology | Full-time | Miami, FL, US | 01/07/2022 |
| Senior Sourcing Recruiter | Human Resources | Full-time | Atlanta, GA, US | 01/07/2022 |
| Sales Productivity Analyst (Sales Engineer) | Sales | Full-time | Miami, FL, US | 01/07/2022 |
| Lead Designer, Client Services | UI/UX Design & Development | Full-time | Austin, TX, US | 01/07/2022 |
| Product Manager - Partner Experience | Product/Solutions Management | Full-time | Bellevue, WA, US | 01/07/2022 |
| Regional Compliance Officer (f/m/d) | Legal & Compliance | Full-time | Frankfurt, GERMANY, DE | 01/07/2022 |
| Staff Software Engineer | Software Development/Engineering | Full-time | Atlanta, GA, US | 01/07/2022 |
| Transition Manager, End User Support Readiness | Product, Program, and Project Management (Non-Technical) | Full-time | Austin, TX, US | 01/07/2022 |
| Staff Software Engineer | Visa Digital and Developer Platform | Software Development/Engineering | Full-time | Austin, TX, US | 01/07/2022 |
| SW Test Engineer - Tandem/Connex/Mainframe - Debit | Software Quality Assurance and Testing | Full-time | Highlands Ranch, CO, US | 01/07/2022 |
| CRM Dynamics Lead SW Engineer | Software Development/Engineering | Full-time | Austin, TX, US | 01/07/2022 |
| Director, Visa Consulting and Analytics, Fintech Segment | Consulting | Full-time | Atlanta, GA, US | 01/07/2022 |
| Director, Visa Consulting & Analytics | Consulting | Full-time | Atlanta, GA, US | 01/07/2022 |
| Compliance Analyst | Risk & Security | Full-time | Atlanta, GA, US | 01/07/2022 |
| Staff Software Engineer Enterprise Payments - Fullstack Java | Software Development/Engineering | Full-time | Foster City, CA, US | 01/07/2022 |
| Sr. Director Open Source Software Platforms | Software Development/Engineering | Full-time | Foster City, CA, US | 01/07/2022 |
| Senior Manager, Go-to-Market Strategy & Solutions | Product/Solutions Management | Full-time | Foster City, CA, US | 01/07/2022 |
| Business Development Manager-PMO | Business Development | Full-time | Bogota, COLOMBIA, CO | 01/07/2022 |
| Senior Workday Integration Developer | Software Development/Engineering | Full-time | Bangalore, INDIA, IN | 01/07/2022 |
| Staff SW Engineer | Software Development/Engineering | Full-time | Bangalore, INDIA, IN | 01/07/2022 |
| Sr. Director, Commercial Operations | Sales | Full-time | Reading, UNITED KINGDOM, GB | 01/07/2022 |
| Sr. Director, Commercial Operations | Sales | Full-time | Reading, UNITED KINGDOM, GB | 01/07/2022 |
| Project Manager | Product & Project Management (Technical) | Full-time | Bangalore, INDIA, IN | 01/07/2022 |
| Staff Data Engineer | Software Development/Engineering | Full-time | Bangalore, KA, IN | 01/07/2022 |
| Senior Consultant, Account Manager | Account Management | Full-time | Ho Chi Minh City, VN | 01/07/2022 |
| Senior Software Engineer | Software Development/Engineering | Full-time | Bangalore, INDIA, IN | 01/07/2022 |
| Software Engineer, Innovation | Software Development/Engineering | Full-time | Bangalore, KA, IN | 01/07/2022 |
| Implementation Consultant | Product, Program, and Project Management (Non-Technical) | Full-time | Singapore, Singapore, SG | 01/07/2022 |
| Senior Software Engineer | Software Development/Engineering | Full-time | Bangalore, KA, IN | 01/07/2022 |
| Sr. SW Test Engineer (Functional and Automation) | Software Development/Engineering | Full-time | Singapore, Singapore, SG | 01/07/2022 |
| Senior Cybersecurity Engineer | Software Development/Engineering | Full-time | Austin, TX, US | 01/07/2022 |
| Global Onboarding Specialist | Human Resources | Full-time | Austin, TX, US | 01/07/2022 |
| Director, Engineering | Software Development/Engineering | Full-time | Foster City, CA, US | 01/07/2022 |
| Associate Account Manager – Strategic Accounts | Sales | Full-time | Lehi, UT, US | 01/07/2022 |
| IT Audit Director | Auditing | Full-time | Atlanta, GA, US | 01/06/2022 |
| Staff Software Engineer | Software Development/Engineering | Full-time | Austin, TX, US | 01/06/2022 |
| Sr. Staff Systems Engineer | Software Development/Engineering | Full-time | Austin, TX, US | 01/06/2022 |
| Sr. Technical Product Manager (Strategy & Consulting) | Strategy & Planning | Full-time | Foster City, CA, US | 01/06/2022 |
| Staff Software Engineer | Software Development & Engineering | Full-time | Highlands Ranch, CO, US | 01/06/2022 |
| Cybersecurity Risk Reporting Analyst | Software Development/Engineering | Full-time | Foster City, CA, US | 01/06/2022 |
| Director, Client Go-to-Market and Sales Enablement | Sales | Full-time | Foster City, CA, US | 01/06/2022 |
| Workforce Manager, Command Center | Customer Service | Full-time | Lehi, UT, US | 01/06/2022 |
| Sr Software Engineer, C++, java, linux | Software Development & Engineering | Full-time | Foster City, CA, US | 01/06/2022 |
| Staff Software Engineer - Java | Software Development & Engineering | Full-time | Highlands Ranch, CO, US | 01/06/2022 |
| Staff SW Engineer – Test Engineering - Java or C# | Software Development/Engineering | Full-time | Austin, TX, US | 01/06/2022 |
| Senior Software Engineer, EMV Solutions | Software Development & Engineering | Full-time | Foster City, CA, US | 01/06/2022 |
| Staff Software Engineer - Test Engineering -Java, Python Or C# | Software Development/Engineering | Full-time | Austin, TX, US | 01/06/2022 |
| Staff SW Engineer - .NET Full Stack | Software Development/Engineering | Full-time | Highlands Ranch, CO, US | 01/06/2022 |
| Talent Management Associate | Human Resources | Full-time | Foster City, CA, US | 01/06/2022 |
| Talent Management Associate | Human Resources | Full-time | New York, NY, US | 01/06/2022 |
| Associate Business Analyst | Customer Service | Full-time | Austin, TX, US | 01/06/2022 |
| Senior Technical Staff Data Engineer | Software Development/Engineering | Full-time | Palo Alto, CA, US | 01/06/2022 |
| Dynamics CRM Configuration Engineer (Technical) | Product, Program, and Project Management (Non-Technical) | Full-time | Austin, TX, US | 01/06/2022 |
| Technical Resource Manager | Product & Project Management (Technical) | Full-time | London, UNITED KINGDOM, GB | 01/06/2022 |
| Director of Thought Leadership & Content Strategy | Business Development | Full-time | San Francisco, CA, US | 01/06/2022 |
| Head of Media Relations | Marketing & Communications | Full-time | London, UNITED KINGDOM, GB | 01/06/2022 |
| Director - Technology Workforce Planning & Procurement Governance | Strategy & Planning | Full-time | Foster City, CA, US | 01/06/2022 |
| Business Analyst, Value-Added Services Operations | Data Science/Data Engineering | Full-time | Atlanta, GA, US | 01/06/2022 |
| Business Performance Analyst. | Business Development | Full-time | London, UNITED KINGDOM, GB | 01/06/2022 |
| Data Science – Client Analytics Manager | Data Science/Data Engineering | Full-time | Frankfurt, GERMANY, DE | 01/06/2022 |
| Senior Manager, Client Analytics | Data Science/Data Engineering | Full-time | Stockholm, SWEDEN, SE | 01/06/2022 |
| Senior Manager – Visa Consulting & Analytics | Consulting | Full-time | Milano, ITALY, IT | 01/06/2022 |
| Head of Risk, AUNZSP | Risk & Security | Full-time | Sydney, AUSTRALIA, AU | 01/06/2022 |
| Director, Digital Partnerships Canada – BIN Sponsorship Lead | Business Development | Full-time | Toronto, CANADA, CA | 01/06/2022 |
| Sr. SW Test Engineer | Software Development/Engineering | Full-time | Bangalore, INDIA, IN | 01/06/2022 |
| IT Business Operations and Governance Analyst | Product, Program, and Project Management (Non-Technical) | Full-time | Foster City, CA, US | 01/06/2022 |
| Sr. Database Engineer – MSSQL | Software Development/Engineering | Full-time | Bangalore, INDIA, IN | 01/06/2022 |
| Business Development Leader – Financial Institution Vietnam, Ho Chi Minh | Business Development | Full-time | Ho Chi Minh City, VN | 01/06/2022 |
| Engagement Coordinator | Product, Program, and Project Management (Non-Technical) | Full-time | Foster City, CA, US | 01/06/2022 |
| Learning Producer | Learning & Development | Full-time | Austin, TX, US | 01/06/2022 |
| Senior o365 Cloud Engineer | Software Development/Engineering | Full-time | Foster City, CA, US | 01/06/2022 |
| Financial Analyst, Asia Pacific Controllership Operations Support | Finance/Accounting | Full-time | Singapore, Singapore, SG | 01/06/2022 |
| Senior Cybersecurity Analyst. Software Supply Chain | Cyber Security | Full-time | Foster City, CA, US | 01/06/2022 |
| Staff Software Engineer in Test (Automation Test Engineer) | Software Development/Engineering | Full-time | Singapore, Singapore, SG | 01/06/2022 |
| Sr. Software Test Engineer (Automation Test Engineer) | Software Development/Engineering | Full-time | Singapore, Singapore, SG | 01/06/2022 |
| Sr. Associate Counsel, Legal (Commercial & Consulting Services) | Legal & Compliance | Full-time | Singapore, Singapore, SG | 01/06/2022 |
| Senior Systems Analyst / Product Owner | Information Technology | Full-time | Singapore, Singapore, SG | 01/06/2022 |
| Senior Consultant, Business Incident Response | Risk & Security | Full-time | Singapore, Singapore, SG | 01/06/2022 |
| Sr. Database Engineer – MySQL Database Engineering | Software Development/Engineering | Full-time | Singapore, Singapore, SG | 01/06/2022 |
| Consultant, Visa Business Solutions (VBS) Implementations | Product, Program, and Project Management (Non-Technical) | Full-time | Singapore, Singapore, SG | 01/06/2022 |
| Application Security Engineer | Software Development/Engineering | Full-time | Foster City, CA, US | 01/06/2022 |
| Undergraduate Intern, Crypto Product | Product, Program, and Project Management (Non-Technical) | Full-time | Palo Alto, CA, US | 01/05/2022 |
| Manager, Global Privacy Office | Data Science/Data Engineering | Full-time | Denver, CO, US | 01/05/2022 |
| Manager, Global Privacy Office | Data Science/Data Engineering | Full-time | Foster City, CA, US | 01/05/2022 |
| Sr. Consultant / Project Manager Client Enablement (Readiness B2B Solutions) | Account Management | Full-time | Miami, FL, US | 01/05/2022 |
| Associate Technical Program Manager | Product & Project Management (Technical) | Full-time | Foster City, CA, US | 01/05/2022 |
| Senior Consultant, Project Management (Readiness Data Solutions) | Account Management | Full-time | Atlanta, GA, US | 01/05/2022 |
| Recruitment Marketing Analyst | Human Resources | Full-time | Atlanta, GA, US | 01/05/2022 |
| Senior Consultant, Project Management (Readiness B2B Acceptance) | Account Management | Full-time | Ashburn, VA, US | 01/05/2022 |
| Senior Consultant: Global Workstream Lead | Account Management | Full-time | Ashburn, VA, US | 01/05/2022 |
| Sourcing Analyst | Finance/Accounting | Full-time | Austin, TX, US | 01/05/2022 |
| Commercial Paralegal | Legal & Compliance | Full-time | London, POST-LON, GB | 01/05/2022 |
| Manager, Platform Development | Software Development/Engineering | Full-time | Highlands Ranch, CO, US | 01/05/2022 |
| Director, Digital Wallet - Buyer and Seller Policy Solutions | Product/Solutions Management | Full-time | San Francisco, CA, US | 01/05/2022 |
| Senior Consultant: Global Workstream Lead | Account Management | Full-time | Atlanta, GA, US | 01/05/2022 |
| Sr. Consultant, Solutions Management | Product/Solutions Management | Full-time | Arlington, VA, US | 01/05/2022 |
| MBA Intern, DPS Strategy | Business Development | Full-time | Highlands Ranch, CO, US | 01/05/2022 |
| Product Manager - Product Delivery | Product/Solutions Management | Full-time | Foster City, CA, US | 01/05/2022 |
| Sr. Consultant, Payment Processing Cybersecurity - Project Management | Cyber Security | Full-time | Foster City, CA, US | 01/05/2022 |
| Senior Manager, Content Governance | Marketing & Communications | Full-time | San Francisco, CA, US | 01/05/2022 |
| Sr Associate Product Manager, Visa Partner Website and User Experience | Product/Solutions Management | Full-time | Foster City, CA, US | 01/05/2022 |
| Business Development Associate | Sales | Full-time | Miami, FL, US | 01/05/2022 |
| IT Operations - First Level Transaction Monitoring Associate | Information Technology | Full-time | Basingstoke, UNITED KINGDOM, GB | 01/05/2022 |
| Lead, Systems Engineer | Software Development/Engineering | Full-time | Ashburn, VA, US | 01/05/2022 |
| Lead Systems Engineer | Software Development/Engineering | Full-time | Ashburn, VA, US | 01/05/2022 |
| Software Engineer, Sr. Consultant | Software Development/Engineering | Full-time | Foster City, CA, US | 01/05/2022 |
| Sr. Testing Automation Engineer | Software Development/Engineering | Full-time | Austin, TX, US | 01/05/2022 |
| Senior Risk Manager - Regional Client Support | Risk & Security | Full-time | San Francisco, CA, US | 01/05/2022 |
| Senior Risk Manager - Issuer Processor Support | Risk & Security | Full-time | San Francisco, CA, US | 01/05/2022 |
| Onboarding Support Analyst, Client Licensing | Account Management | Full-time | Miami, FL, US | 01/05/2022 |
| Client Implementation Manager | Information Technology | Full-time | London, UNITED KINGDOM, GB | 01/05/2022 |
| Cloud Security Lead - IAM | Software Development/Engineering | Full-time | London, POST-LON, GB | 01/05/2022 |
| Software Test Engineer | Software Development/Engineering | Full-time | London, POST-LON, GB | 01/05/2022 |
| Senior Software Engineer - Machine Learning & Web App | Software Development/Engineering | Full-time | Bangalore, INDIA, IN | 01/05/2022 |
| Chief Systems Architect - Digital and Developer Platform | Software Development/Engineering | Full-time | Bangalore, INDIA, IN | 01/05/2022 |
| Staff SW Engineer - Network Processing | Software Development/Engineering | Full-time | Bangalore, INDIA, IN | 01/05/2022 |
| Technical Product Manager | Product & Project Management (Technical) | Full-time | Bangalore, INDIA, IN | 01/05/2022 |
| Senior Implementation Analyst (Japanese Speaker) | Product, Program, and Project Management (Non-Technical) | Full-time | Singapore, Singapore, SG | 01/05/2022 |
| Staff Data Engineer - Big Data | Software Development/Engineering | Full-time | Bangalore, INDIA, IN | 01/05/2022 |
| Senior Manager - Business Development Strategy & Operations | Business Development | Full-time | Dhaka, BANGLADESH, BD | 01/05/2022 |
| Field Marketing Manager | Marketing & Communications | Full-time | Singapore, Singapore, SG | 01/05/2022 |
| Sr. Software Engineer - Full-Stack | Software Development/Engineering | Full-time | Bangalore, INDIA, IN | 01/05/2022 |
| Senior Consultant Cybersecurity Engineer (Detection Engineering) | Software Development/Engineering | Full-time | Bangalore, INDIA, IN | 01/05/2022 |
| Senior Cloud Security Engineer | Software Development/Engineering | Full-time | Bangalore, INDIA, IN | 01/05/2022 |
| Senior Consultant, Platform Partnerships Visa Business Solutions AuNZSP | Product/Solutions Management | Full-time | Sydney, AUSTRALIA, AU | 01/05/2022 |
| New Grad - Systems Analyst - Multiple Locations | Technology and Operations | Full-time | Austin, TX, US | 01/05/2022 |
| Manager, Talent Acquisition | Human Resources | Full-time | Pasay City, PHILIPPINES, PH | 01/05/2022 |
| Executive Administrator, Communications | Administrative | Full-time | Foster City, CA, US | 01/05/2022 |
| Director, Risk Management | Risk & Security | Full-time | Toronto, CANADA, CA | 01/05/2022 |
| Senior Risk Manager - Regional Client Support | Risk & Security | Full-time | Miami, FL, US | 01/05/2022 |
| Senior Risk Manager - Regional Client Support | Risk & Security | Full-time | Atlanta, GA, US | 01/05/2022 |
| Senior Risk Manager - Regional Client Support | Risk & Security | Full-time | Austin, TX, US | 01/05/2022 |
| Senior Risk Manager - Regional Client Support | Risk & Security | Full-time | Foster City, CA, US | 01/05/2022 |
| Senior Risk Manager - Regional Client Support | Risk & Security | Full-time | Ashburn, VA, US | 01/05/2022 |
| Senior Risk Manager - Issuer Processor Support | Risk & Security | Full-time | Miami, FL, US | 01/05/2022 |
| Senior Risk Manager - Issuer Processor Support | Risk & Security | Full-time | Atlanta, GA, US | 01/05/2022 |
| Senior Risk Manager - Issuer Processor Support | Risk & Security | Full-time | Austin, TX, US | 01/05/2022 |
| Senior Risk Manager - Issuer Processor Support | Risk & Security | Full-time | Foster City, CA, US | 01/05/2022 |
| Senior Risk Manager - Issuer Processor Support | Risk & Security | Full-time | Ashburn, VA, US | 01/05/2022 |
| Finance Manager - Revenue and Profitability Analysis | Finance/Accounting | Full-time | Foster City, CA, US | 01/04/2022 |
| Technical Program Manager | Product & Project Management (Technical) | Full-time | Foster City, CA, US | 01/04/2022 |
| Staff SW Engineer - Business Solutions Product Development | Software Development/Engineering | Full-time | Austin, TX, US | 01/04/2022 |
| Sr. SW Engineer - Business Solutions Product Development | Software Development/Engineering | Full-time | Austin, TX, US | 01/04/2022 |
| Manager, Social Media Operations and Transformation | Marketing & Communications | Full-time | Foster City, CA, US | 01/04/2022 |
| Staff SW Engineer | Software Development/Engineering | Full-time | Austin, TX, US | 01/04/2022 |
| Senior Director Product Evaluation Design | UI/UX Design & Development | Full-time | New York, NY, US | 01/04/2022 |
| Staff Designer | UI/UX Design & Development | Full-time | San Francisco, CA, US | 01/04/2022 |
| ACS Service Manager - Client Services | Account Management | Full-time | Paris, FRANCE, FR | 01/04/2022 |
| Head of Employee Communications and Experience - Europe | Marketing & Communications | Full-time | London, UNITED KINGDOM, GB | 01/04/2022 |
| Client Support Manager | Client Services & Support | Full-time | London, UNITED KINGDOM, GB | 01/04/2022 |
| Senior Software Engineer - Java / Full Stack | Software Development & Engineering | Full-time | Atlanta, GA, US | 01/04/2022 |
| Associate Tech. Support Analyst | Account Management | Full-time | Atlanta, GA, US | 01/04/2022 |
| Sr. Technical Product Manager (B2B Connect) | Strategy & Planning | Full-time | Austin, TX, US | 01/04/2022 |
| Senior Software Engineer, React & Java | Software Development/Engineering | Full-time | Highlands Ranch, CO, US | 01/04/2022 |
| Manager, Global Privacy Office | Legal & Compliance | Full-time | Foster City, CA, US | 01/04/2022 |
| Legal Assistant | Legal & Compliance | Full-time | Foster City, CA, US | 01/04/2022 |
| Design Research Manager - Innovation | UI/UX Design & Development | Full-time | New York, NY, US | 01/04/2022 |
| Design Research Manager - Innovation | UI/UX Design & Development | Full-time | San Francisco, CA, US | 01/04/2022 |
| Senior Software Engineer, .Net Full Stack | Software Development/Engineering | Full-time | Highlands Ranch, CO, US | 01/04/2022 |
| Director, Innovation Design Research & Strategy | UI/UX Design & Development | Full-time | New York, NY, US | 01/04/2022 |
| Director, Innovation Design Research & Strategy | UI/UX Design & Development | Full-time | San Francisco, CA, US | 01/04/2022 |
| Senior Product Manager - Pre-Dispute Products | Product & Project Management (Technical) | Full-time | San Francisco, CA, US | 01/04/2022 |
| Senior Product Manager, Installments Ops | Product/Solutions Management | Full-time | San Francisco, CA, US | 01/04/2022 |
| Staff SW Engineer | Software Development/Engineering | Full-time | Foster City, CA, US | 01/04/2022 |
| Executive Assistant | Administrative | Full-time | London, UNITED KINGDOM, GB | 01/04/2022 |
| Senior Manager, Digital Product and Client Solutions (San Francisco & New York City) | Business Development | Full-time | San Francisco, CA, US | 01/04/2022 |
| Director, Visa Direct Enabler Growth (N. America) | Product, Program, and Project Management (Non-Technical) | Full-time | Foster City, CA, US | 01/04/2022 |
| AML Monitoring Analyst - Crypto | Legal & Compliance | Full-time | Foster City, CA, US | 01/04/2022 |
| Early Careers Talent Attraction Manager | Human Resources | Full-time | Austin, TX, US | 01/04/2022 |
| Technical Account Analyst | Information Technology | Full-time | London, UNITED KINGDOM, GB | 01/04/2022 |
| Senior Software Engineer - C++, Linux | Software Development/Engineering | Full-time | Foster City, CA, US | 01/04/2022 |
| People Advisory Manager | Human Resources | Full-time | Atlanta, GA, US | 01/04/2022 |
| Sr. SW Engineer | Software Development/Engineering | Full-time | Austin, TX, US | 01/04/2022 |
| Sales Executive, NA Director | Business Development | Full-time | New York, NY, US | 01/04/2022 |
| HR Director | Human Resources | Full-time | Frankfurt, GERMANY, DE | 01/04/2022 |
| Counsel - Commercial Law | Legal & Compliance | Full-time | London, UNITED KINGDOM, GB | 01/04/2022 |
| Process Excellence Senior Manager | Product/Solutions Management | Full-time | Istanbul, TURKEY, TR | 01/04/2022 |
| Senior Propositions Manager | Product/Solutions Management | Full-time | London, UNITED KINGDOM, GB | 01/04/2022 |
| Head of Digital Partnership & Solutions, Taiwan | Product, Program, and Project Management (Non-Technical) | Full-time | Taipei, TW | 01/04/2022 |
| Sr. Software Engineer | Software Development/Engineering | Full-time | Bangalore, KA, IN | 01/04/2022 |
| Analyst, Account Support - Client Success | Account Management | Full-time | Singapore, Singapore, SG | 01/04/2022 |
| Senior Consultant, Third-Party Lifecycle Management Program (TLMP) Asia Pacific | Risk & Security | Full-time | Singapore, Singapore, SG | 01/04/2022 |
| Head of Digital & Fintech Partnerships, Hong Kong | Product, Program, and Project Management (Non-Technical) | Full-time | Hong Kong, HK | 01/04/2022 |
| Associate Software Engineer | Digital and Developer Platform | Software Development/Engineering | Full-time | Miami, FL, US | 01/04/2022 |
| Technical Product Manager, B2B Connect | Software Development/Engineering | Full-time | Foster City, CA, US | 01/04/2022 |
| Sr. Cybersecurity Engineer - Product/Application Security Architecture | Software Development/Engineering | Full-time | Austin, TX, US | 01/03/2022 |
| Executive Reporting and Metrics - Sr. Cybersecurity Consultant | Software Development/Engineering | Full-time | Foster City, CA, US | 01/03/2022 |
| Senior Manager, Solutions Management | Product/Solutions Management | Full-time | Palo Alto, CA, US | 01/03/2022 |
| VP, Product Management Practices | Product/Solutions Management | Full-time | San Francisco, CA, US | 01/03/2022 |
| Product Manager | Product/Solutions Management | Full-time | San Francisco, CA, US | 01/03/2022 |
| Senior Director of Product Marketing | Marketing & Communications | Full-time | Foster City, CA, US | 01/03/2022 |
| Design Director | UI/UX Design & Development | Full-time | Austin, TX, US | 01/03/2022 |
| Accountant - NA Controllership | Finance/Accounting | Full-time | Foster City, CA, US | 01/03/2022 |
| Staff Software Engineer | Software Development/Engineering | Full-time | Bangalore, INDIA, IN | 01/03/2022 |
| Director, Global Sales Excellence – CyberSource | Sales | Full-time | Highlands Ranch, CO, US | 01/03/2022 |
| Senior Database Engineer, MSSQL | Business Development | Full-time | Bengaluru, KA, IN | 01/03/2022 |
| Staff Product Manager, Security Products Commercialization | Product/Solutions Management | Full-time | Foster City, CA, US | 01/03/2022 |
| Staff Product Manager, Security Products Commercialization | Product/Solutions Management | Full-time | Arlington, VA, US | 01/03/2022 |
| Client Care Support Representative | Contact Center | Full-time | Austin, TX, US | 01/03/2022 |
| Senior Systems Analyst | Information Technology | Full-time | Bangalore, INDIA, IN | 01/03/2022 |
| Senior SW Test Engineer | Software Development/Engineering | Full-time | Bangalore, INDIA, IN | 01/03/2022 |
| Lead Data Engineer | Software Development/Engineering | Full-time | Bangalore, KA, IN | 01/03/2022 |
| Lead Software Engineer [ Data Engineer Family ] | Software Development/Engineering | Full-time | Bangalore, INDIA, IN | 01/03/2022 |
| Senior Client Marketing Manager | Marketing & Communications | Full-time | Ljubljana, SLOVENIA, SI | 12/31/2021 |
| Sr. DPS Forward Associate Systems Analyst | Information Technology | Full-time | Bangalore, INDIA, IN | 12/31/2021 |
| DPS Forward Associate Systems Analyst | Information Technology | Full-time | Bangalore, INDIA, IN | 12/31/2021 |
| DPS Forward Operations Manager | Information Technology | Full-time | Bangalore, INDIA, IN | 12/31/2021 |
| Lead Architect, Identity and Access Management | Product & Project Management (Technical) | Full-time | Austin, TX, US | 12/31/2021 |
| Director, Global Content and Channels | Marketing & Communications | Full-time | Foster City, CA, US | 12/30/2021 |
| Sr. Data Engineer | Software Development/Engineering | Full-time | Foster City, CA, US | 12/30/2021 |
| Corporate Risk Management, Risk Business Partner | Risk & Security | Full-time | London, UNITED KINGDOM, GB | 12/30/2021 |
| Program Manager, Portfolio Management | Product, Program, and Project Management (Non-Technical) | Full-time | Auckland, NEW ZEALAND, NZ | 12/30/2021 |
| Senior IT Audit Manager | Product & Project Management (Technical) | Full-time | Foster City, CA, US | 12/30/2021 |
| Senior Software Engineer Bankend Payments Platform | Software Development/Engineering | Full-time | Foster City, CA, US | 12/29/2021 |
| Lead Software Engineer- Visa Acceptance Cloud | Software Development/Engineering | Full-time | Austin, TX, US | 12/29/2021 |
| Senior Software Engineer | Visa Direct | Software Development/Engineering | Full-time | Austin, TX, US | 12/29/2021 |
| Senior Strategy and Operations Manager | Data Science/Data Engineering | Full-time | Foster City, CA, US | 12/29/2021 |
| Associate Product Manager | Product/Solutions Management | Full-time | Highlands Ranch, CO, US | 12/29/2021 |
| Lead Software Engineer - Visa Acceptance Cloud | Software Development/Engineering | Full-time | Austin, TX, US | 12/29/2021 |
| Senior Software Engineer | Software Development/Engineering | Full-time | Foster City, CA, US | 12/29/2021 |
| Design, Research & Accessibility | UI/UX Design & Development | Full-time | Austin, TX, US | 12/29/2021 |
| Data Engineer | Data Science/Data Engineering | Full-time | Foster City, CA, US | 12/29/2021 |
| Associate Business Analyst | Customer Service | Full-time | Miami, FL, US | 12/29/2021 |
| Senior Staff Software Engineer | Digital Development Platform | Software Development/Engineering | Full-time | Austin, TX, US | 12/29/2021 |
| Product Designer – General | UI/UX Design & Development | Full-time | Austin, TX, US | 12/29/2021 |
| Project Analyst, Digital Developer Platform Portfolio Governance | Product & Project Management (Technical) | Full-time | Foster City, CA, US | 12/29/2021 |
| Solutions Manager | Product/Solutions Management | Full-time | San Francisco, CA, US | 12/29/2021 |
| Senior Associate Counsel | Legal & Compliance | Full-time | London, UNITED KINGDOM, GB | 12/29/2021 |
| Staff Network Engineer | Software Development/Engineering | Full-time | Singapore, SG | 12/29/2021 |
| Business Development Analyst | Account Management | Full-time | Mumbai, INDIA, IN | 12/29/2021 |
| Technical Program Manager - Visa Cloud Platform | Software Development/Engineering | Full-time | Bengaluru, KA, IN | 12/29/2021 |
| Sr. Product Manager | Product/Solutions Management | Full-time | Foster City, CA, US | 12/29/2021 |
| Director, Global Product Go to Market Practices | Product, Program, and Project Management (Non-Technical) | Full-time | San Francisco, CA, US | 12/28/2021 |
| Senior Manager, Global Product Go to Market Practices | Product, Program, and Project Management (Non-Technical) | Full-time | San Francisco, CA, US | 12/28/2021 |
| Analyst, Solutions Management, North America Product Client ImplementationTopr | Product/Solutions Management | Full-time | Toronto, ON, CA | 12/28/2021 |
| Analyst, Solutions Management, North America Product Client Implementations | Product/Solutions Management | Full-time | San Francisco, CA, US | 12/28/2021 |
| Analyst. Solutions Management, North America Product Client Implementations | Product/Solutions Management | Full-time | Foster City, CA, US | 12/28/2021 |
| Analyst, Solutions Management, North America Product Client Implementations | Product/Solutions Management | Full-time | Highlands Ranch, CO, US | 12/28/2021 |
| Analyst, Solutions Management, North America Product Client Implementations | Product/Solutions Management | Full-time | Ashburn, VA, US | 12/28/2021 |
| Analyst, Solutions Management, North America Product Client Implementations | Product/Solutions Management | Full-time | Atlanta, GA, US | 12/28/2021 |
| Real-Time Payments Solutions Manager | Product/Solutions Management | Full-time | New York, NY, US | 12/28/2021 |
| Senior Director, US Debit Client Engagement | Product/Solutions Management | Full-time | San Francisco, CA, US | 12/28/2021 |
| Benefits Analyst | Human Resources | Full-time | Austin, TX, US | 12/28/2021 |
| Senior Director, Telecom – North America Merchant, Bill Pay | Business Development | Full-time | San Francisco, CA, US | 12/28/2021 |
| Senior Director, Telecom – North America Merchant, Bill Pay | Business Development | Full-time | New York, NY, US | 12/28/2021 |
| Director of Gaming Industry | Business Development | Full-time | San Francisco, CA, US | 12/28/2021 |
| Director of Gaming Industry | Business Development | Full-time | New York, NY, US | 12/28/2021 |
| Director, Solutioning & Enablement LAC | Consulting | Full-time | Miami, FL, US | 12/28/2021 |
| SW Engineer (DevOps) – Sr. Consultant | Software Development/Engineering | Full-time | Foster City, CA, US | 12/28/2021 |
| Senior Business Process Improvement Analyst |Mergers & Acquisitions | Product & Project Management (Technical) | Full-time | Austin, TX, US | 12/28/2021 |
| Senior Site Reliability Engineer | Software Development/Engineering | Full-time | Bangalore, INDIA, IN | 12/28/2021 |
| Product Manager Global Data and BI | Product, Program, and Project Management (Non-Technical) | Full-time | Foster City, CA, US | 12/28/2021 |
| Senior Product Manager, Visa Secure | Product/Solutions Management | Full-time | Arlington, VA, US | 12/28/2021 |
| Senior Manager, Merchant Partnerships – Merchant Sales & Acquiring India | Business Development | Full-time | Mumbai, INDIA, IN | 12/28/2021 |
| Senior Product Manager | Product/Solutions Management | Full-time | Foster City, CA, US | 12/28/2021 |
| Technical Program Manager - Data Product Development | Product & Project Management (Technical) | Full-time | Foster City, CA, US | 12/28/2021 |
| Senior Technical Program Manager, Data Product Development | Product & Project Management (Technical) | Full-time | Atlanta, GA, US | 12/28/2021 |
| Senior Data Engineer - BI & Analytics, Data Product Development | Software Development/Engineering | Full-time | Foster City, CA, US | 12/28/2021 |
| Data Engineer, Sr. Consultant Level, GMR (Business Intelligence and Analytics) | Software Development/Engineering | Full-time | Palo Alto, CA, US | 12/28/2021 |
| Visa Rules Consultant | Legal & Compliance | Full-time | Moscow, RUSSIAN FEDERATION, RU | 12/28/2021 |
| Senior Manager: Authentication Products | Product/Solutions Management | Full-time | Singapore, Singapore, SG | 12/28/2021 |
| MBA Intern- Analytics Manager, Partner Marketing | Marketing | Intern | Lehi, UT, US | 12/28/2021 |
| Account Support Consultant, Client Success | Account Management | Full-time | Singapore, Singapore, SG | 12/28/2021 |
| Director, ERM & Business Risk AP | Risk & Security | Full-time | Singapore, Singapore, SG | 12/28/2021 |
| Senior System Analyst, Change Management | Software Development/Engineering | Full-time | Highlands Ranch, CO, US | 12/27/2021 |
| Senior SW Engineer | Software Development/Engineering | Full-time | Austin, TX, US | 12/27/2021 |
| Director, People Business Partner | Human Resources | Full-time | Foster City, CA, US | 12/27/2021 |
| Senior Financial Analyst – Corporate Finance Revenue | Finance/Accounting | Full-time | San Francisco, CA, US | 12/27/2021 |
| Senior Cybersecurity Engineer | Software Development/Engineering | Full-time | Ashburn, VA, US | 12/27/2021 |
| Senior Cybersecurity Engineer | Software Development/Engineering | Full-time | Foster City, CA, US | 12/27/2021 |
| Senior Staff Software Engineer | Visa Digital and Developer Platform | Software Development/Engineering | Full-time | Austin, TX, US | 12/27/2021 |
| Sr. Service Experience Consultant | Account Management | Full-time | Highlands Ranch, CO, US | 12/27/2021 |
| Sr. SW Engineer | Software Development/Engineering | Full-time | Bangalore, KA, IN | 12/27/2021 |
| Engineering Manager | Software Development/Engineering | Full-time | Singapore, Singapore, SG | 12/27/2021 |
| Cyber Security Analyst - Sr. Consultant level | Software Development/Engineering | Full-time | Singapore, Singapore, SG | 12/27/2021 |
| Risk Manager | Risk & Security | Full-time | Bangkok, THAILAND, TH | 12/27/2021 |
| Senior Risk Manager | Risk & Security | Full-time | Jakarta, INDONESIA, ID | 12/27/2021 |
| 'Card Present' Solution Architect, Director | Product/Solutions Management | Full-time | Singapore, Singapore, SG | 12/27/2021 |
| Manager, Client Marketing | Marketing & Communications | Full-time | Shanghai, CHINA, CN | 12/27/2021 |
| Analyst, Client Marketing | Marketing & Communications | Full-time | Beijing, CHINA, CN | 12/27/2021 |
| European Payroll Analyst | Human Resources | Full-time | London, UNITED KINGDOM, GB | 12/24/2021 |
| Product Manager, Prepaid & Debit | Product/Solutions Management | Full-time | London, UNITED KINGDOM, GB | 12/24/2021 |
| Sr. Consultant Client Success | Account Management | Full-time | Miami, FL, US | 12/24/2021 |
| Sr. Consultant Client Success | Account Management | Full-time | Ashburn, VA, US | 12/24/2021 |
| Sr. Consultant Client Success | Account Management | Full-time | Atlanta, GA, US | 12/24/2021 |
| Sr. Consultant Client Success | Account Management | Full-time | Ashburn, VA, US | 12/24/2021 |
| Senior Manager, Product Management (Visa Secure Ecosystem Health) | Product/Solutions Management | Full-time | Arlington, VA, US | 12/23/2021 |
| Director, VisaNet Integrated Payment (VIP) Tools | Software Development/Engineering | Full-time | Highlands Ranch, CO, US | 12/23/2021 |
| Counsel – Legal, New Payment Flows | Legal & Compliance | Full-time | Austin, TX, US | 12/23/2021 |
| Counsel – Legal, New Payment Flows | Legal & Compliance | Full-time | Atlanta, GA, US | 12/23/2021 |
| Counsel – Legal, New Payment Flows | Legal & Compliance | Full-time | San Francisco, CA, US | 12/23/2021 |
| Counsel – Legal, New Payment Flows | Legal & Compliance | Full-time | Foster City, CA, US | 12/23/2021 |
| Counsel – Legal, New Payment Flows | Legal & Compliance | Full-time | New York, NY, US | 12/23/2021 |
| Masters/PhD New College Grad - Technology - Multiple Locations - 2022 | Software Development/Engineering | Full-time | Bellevue, WA, US | 12/23/2021 |
| Masters/PhD New College Grad - Technology - Multiple Locations - 2022 | Software Development/Engineering | Full-time | Atlanta, GA, US | 12/23/2021 |
| Masters/PhD New College Grad - Technology - Multiple Locations - 2022 | Software Development/Engineering | Full-time | Foster City, CA, US | 12/23/2021 |
| Masters/PhD New College Grad - Technology - Multiple Locations - 2022 | Software Development/Engineering | Full-time | Highlands Ranch, CO, US | 12/23/2021 |
| Director, Growth Initiatives, Solutions Management | Product/Solutions Management | Full-time | Foster City, CA, US | 12/23/2021 |
| Masters/PhD New College Grad - Technology - Multiple Locations - 2022 | Software Development/Engineering | Full-time | Ashburn, VA, US | 12/23/2021 |
| Masters/PhD Intern - Technology - Multiple Locations - 2022 | Software Development/Engineering | Intern | Ashburn, VA, US | 12/23/2021 |
| Masters/PhD Intern - Technology - Multiple Locations - 2022 | Software Development/Engineering | Intern | Bellevue, WA, US | 12/23/2021 |
| Masters/PhD Intern - Technology - Multiple Locations - 2022 | Software Development/Engineering | Intern | Highlands Ranch, CO, US | 12/23/2021 |
| Masters/PhD Intern - Technology - Multiple Locations - 2022 | Software Development/Engineering | Intern | Foster City, CA, US | 12/23/2021 |
| Masters/PhD Intern - Technology - Multiple Locations - 2022 | Software Development/Engineering | Intern | Atlanta, GA, US | 12/23/2021 |
| Undergrad Intern - Technology - Multiple Locations - 2022 | Software Development/Engineering | Intern | Atlanta, GA, US | 12/23/2021 |
| Undergrad Intern - Technology - Multiple Locations - 2022 | Software Development/Engineering | Intern | Foster City, CA, US | 12/23/2021 |
| Undergrad Intern - Technology - Multiple Locations - 2022 | Software Development/Engineering | Intern | Bellevue, WA, US | 12/23/2021 |
| Undergrad Intern - Technology - Multiple Locations - 2022 | Software Development/Engineering | Intern | Ashburn, VA, US | 12/23/2021 |
| Undergrad Intern - Technology - Multiple Locations - 2022 | Software Development/Engineering | Intern | Highlands Ranch, CO, US | 12/23/2021 |
| Undergrad New College Grad - Technology - Multiple Locations - 2022 | Software Development/Engineering | Full-time | Atlanta, GA, US | 12/23/2021 |
| Undergrad New College Grad - Technology - Multiple Locations - 2022 | Software Development/Engineering | Full-time | Bellevue, WA, US | 12/23/2021 |
| Undergrad New College Grad - Technology - Multiple Locations - 2022 | Software Development/Engineering | Full-time | Ashburn, VA, US | 12/23/2021 |
| Undergrad New College Grad - Technology - Multiple Locations - 2022 | Software Development/Engineering | Full-time | Foster City, CA, US | 12/23/2021 |
| Undergrad New College Grad - Technology - Multiple Locations - 2022 | Software Development/Engineering | Full-time | Highlands Ranch, CO, US | 12/23/2021 |
| U.S. Economist | Consulting | Full-time | Foster City, CA, US | 12/23/2021 |
| Senior Product Manager, Visa Analytics Platform | Product/Solutions Management | Full-time | Foster City, CA, US | 12/23/2021 |
| Technical Client Care Consultant (Specialized Software) | Customer Service | Full-time | Rotterdam, NETHERLANDS, NL | 12/23/2021 |
| Senior Account Manager, Acceptance & Acquirers | Account Management | Full-time | Warsaw, POLAND, PL | 12/23/2021 |
| Senior Manager (Innovation & Design Lead) VCA, Europe | Consulting | Full-time | London, UNITED KINGDOM, GB | 12/23/2021 |
| HR Advisor | Human Resources | Full-time | Madrid, SPAIN, ES | 12/23/2021 |
| Senior Sales Manager | Account Management | Full-time | Lisbon, PORTUGAL, PT | 12/23/2021 |
| Account Executive, Seller Enablers and Fintechs, Merchant Sales and Acquiring, UK and Ireland | Public Relations | Full-time | London, UNITED KINGDOM, GB | 12/23/2021 |
| Client Implementation Manager  | Account Management | Full-time | Paris, IDF, FR | 12/23/2021 |
| Strategic Sourcing Analyst – Marketing | Finance/Accounting | Full-time | Austin, TX, US | 12/23/2021 |
| Strategic Sourcing Analyst | Finance/Accounting | Full-time | Foster City, CA, US | 12/23/2021 |
| Risk Systems Analyst | Information Technology | Full-time | Bangalore, INDIA, IN | 12/23/2021 |
| Risk Associate Systems Analyst | Information Technology | Full-time | Bangalore, INDIA, IN | 12/23/2021 |
| Sr. Software Engineer_Full-Stack(Java/Python) | Software Development/Engineering | Full-time | Bangalore, INDIA, IN | 12/23/2021 |
| Sr. Software Engineer_Full-Stack(Java/Python) | Software Development/Engineering | Full-time | Bangalore, INDIA, IN | 12/23/2021 |
| Sr Software Engineer - Network Processing | Software Development & Engineering | Full-time | Bengaluru, KA, IN | 12/23/2021 |
| Staff Software Engineer | Software Development/Engineering | Full-time | Bangalore, INDIA, IN | 12/23/2021 |
| Benefits Analyst | Human Resources | Full-time | Austin, TX, US | 12/23/2021 |
| Client Consulting Analyst | Consulting | Full-time | Shanghai, CHINA, CN | 12/23/2021 |
| Network Support Engineer | Learning & Development | Full-time | Ashburn, VA, US | 12/22/2021 |
| Staff Data Engineer | Software Development/Engineering | Full-time | Palo Alto, CA, US | 12/22/2021 |
| Executive Assistant | Corporate IT | Administrative | Full-time | Austin, TX, US | 12/22/2021 |
| Product Manager, Visa Analytics Platform | Product/Solutions Management | Full-time | Foster City, CA, US | 12/22/2021 |
| Visa Secure Director (Operations) | Product, Program, and Project Management (Non-Technical) | Full-time | San Francisco, CA, US | 12/22/2021 |
| Senior Associate Counsel | Legal & Compliance | Full-time | Foster City, CA, US | 12/22/2021 |
| Director - Test Engineering | Software Development/Engineering | Full-time | Austin, TX, US | 12/22/2021 |
| Senior Compliance Analyst Visa Rules Management | Client Services & Support | Full-time | Miami, FL, US | 12/22/2021 |
| Undergrad New College Grad - Technology - Multiple Locations - 2022 | Software Development/Engineering | Full-time | Austin, TX, US | 12/22/2021 |
| Undergrad Intern - Technology - Multiple Locations - 2022 | Software Development/Engineering | Intern | Austin, TX, US | 12/22/2021 |
| Staff Software Engineer - Clarity PPM | Software Development/Engineering | Full-time | Austin, TX, US | 12/22/2021 |
| Masters/PhD New College Grad - Technology - Multiple Locations - 2022 | Software Development/Engineering | Full-time | Austin, TX, US | 12/22/2021 |
| Masters/PhD Intern - Technology - Multiple Locations - 2022 | Software Development/Engineering | Intern | Austin, TX, US | 12/22/2021 |
| Senior Data Developer B2B Connect | Software Development/Engineering | Full-time | Atlanta, GA, US | 12/22/2021 |
| Principal Data Developer B2B Connect | Software Development/Engineering | Full-time | Atlanta, GA, US | 12/22/2021 |
| HR Manager | Human Resources | Full-time | Stockholm, SWEDEN, SE | 12/22/2021 |
| Senior Technical Program Manager - Data Platform | Product/Solutions Management | Full-time | Palo Alto, CA, US | 12/22/2021 |
| Network Analyst | Software Development/Engineering | Full-time | Highlands Ranch, CO, US | 12/22/2021 |
| Senior Software Engineer (REF34149G) | Software Development/Engineering | Full-time | Austin, TX, US | 12/22/2021 |
| Senior Software Engineer | Software Development/Engineering | Full-time | Austin, TX, US | 12/22/2021 |
| Senior Software Engineer (REF33807L) | Software Development & Engineering | Full-time | Austin, TX, US | 12/22/2021 |
| Global Risk Analytics - Sr. Analyst/Manager | Data Analytics and Administration | Full-time | Denver, CO, US | 12/22/2021 |
| Senior Software Engineer | Software Development/Engineering | Full-time | Austin, TX, US | 12/22/2021 |
| Consulting Manager | Consulting | Full-time | Moscow, RUSSIAN FEDERATION, RU | 12/22/2021 |
| Senior Consulting Manager | Consulting | Full-time | Moscow, RUSSIAN FEDERATION, RU | 12/22/2021 |
| Director - Consulting | Consulting | Full-time | Moscow, RUSSIAN FEDERATION, RU | 12/22/2021 |
| Senior Director Research (Trustworthy AI) | Software Development/Engineering | Full-time | Atlanta, GA, US | 12/22/2021 |
| Senior Software Engineer - Network Processing | Software Development/Engineering | Full-time | Bangalore, INDIA, IN | 12/22/2021 |
| Senior Software Test Engineer - Network Processing | Software Development/Engineering | Full-time | Bangalore, INDIA, IN | 12/22/2021 |
| Implementation Analyst - LAC | Client Services & Support | Full-time | Miami, FL, US | 12/22/2021 |
| Implementation Analyst - Latin America | Client Services | Full-time | Sao Paulo, BRAZIL, BR | 12/22/2021 |
| Senior Director – Business Development | Business Development | Full-time | Mumbai, INDIA, IN | 12/22/2021 |
| Staff Software Engineer - Java, Microservices, Containers | Software Development/Engineering | Full-time | Bangalore, INDIA, IN | 12/22/2021 |
| Senior Business Development Manager, Visa Business Solutions | Account Management | Full-time | Paris, FRANCE, FR | 12/22/2021 |
| Japan, Country Executive Assistant | Administrative | Full-time | Tokyo, JAPAN, JP | 12/22/2021 |
| HR Manager | Human Resources | Full-time | Highlands Ranch, CO, US | 12/22/2021 |
| Program Manager, Seller Solutions (Verifi) | Business Development | Full-time | Singapore, Singapore, SG | 12/22/2021 |
| Senior Data Engineer - Payment Systems Risk | Software Development/Engineering | Full-time | Foster City, CA, US | 12/22/2021 |
| Innovation Engagements Sr. Manager | Product/Solutions Management | Full-time | Miami, FL, US | 12/22/2021 |
| Sr. Software(Data) Engineer - B2B Connect - Data Product Development | Software Development/Engineering | Full-time | Austin, TX, US | 12/21/2021 |
| Staff Data Engineer, B2B Connect | Software Development/Engineering | Full-time | Atlanta, GA, US | 12/21/2021 |
| Senior Software Engineer | Software Development/Engineering | Full-time | Atlanta, GA, US | 12/21/2021 |
| Senior Manager, Strategy and Ops | Strategy & Planning | Full-time | Foster City, CA, US | 12/21/2021 |
| Strategic Program Manager - Global Ops | Sales & Business Development | Full-time | Austin, TX, US | 12/21/2021 |
| Senior Software Engineer - Payment Security and Identity | Software Development/Engineering | Full-time | Austin, TX, US | 12/21/2021 |
| Senior Manager Software Engineering | Visa Innovation Center | Software Development/Engineering | Full-time | Miami, FL, US | 12/21/2021 |
| Senior Software Engineer | Visa Innovation Center | Software Development/Engineering | Full-time | Miami, FL, US | 12/21/2021 |
| Senior Software Engineer - Test | Identity and Access Management Platform | Software Development/Engineering | Full-time | Austin, TX, US | 12/21/2021 |
| Staff Software Engineer | Identity and Access Management Platform | Software Development/Engineering | Full-time | Austin, TX, US | 12/21/2021 |
| Senior Manager, Visa Predictive Models | Data Science/Data Engineering | Full-time | Atlanta, GA, US | 12/21/2021 |
| Senior Manager, Visa Predictive Models | Data Science/Data Engineering | Full-time | Foster City, CA, US | 12/21/2021 |
| People Advisory Manager | Human Resources | Full-time | Austin, TX, US | 12/21/2021 |
| Lead Client Implementation Manager - Onboarding | Product & Project Management (Technical) | Full-time | New York, NY, US | 12/21/2021 |
| Staff Software Engineer | Mobile Enablement Platform | Software Development/Engineering | Full-time | Austin, TX, US | 12/21/2021 |
| Staff SW Engineer | Visa Direct | Software Development/Engineering | Full-time | Austin, TX, US | 12/21/2021 |
| Senior Software Engineer| Innovation | Software Development/Engineering | Full-time | Foster City, CA, US | 12/21/2021 |
| Manager (Consultant) - Visa Consulting & Analytics | Client Consulting | Full-time | Oslo, Oslo, NO | 12/21/2021 |
| Operations Tech Support Analyst | Information Technology | Full-time | Basingstoke, UNITED KINGDOM, GB | 12/21/2021 |
| Software Engineer, .NET, React, and SQL | Software Development/Engineering | Full-time | Highlands Ranch, CO, US | 12/21/2021 |
| Fraud and Risk Technical Specialist | Business Development | Full-time | Ashburn, VA, US | 12/21/2021 |
| Software Engineer - Backend Processes with Big Data (Consultant) | Software Development/Engineering | Full-time | Reading, POST-BER, GB | 12/21/2021 |
| IT Asset Management Analyst - Workstation Support | IT Client/Customer Support | Full-time | London, England, GB | 12/21/2021 |
| Senior Software Engineer, Cyber Security | Software Development/Engineering | Full-time | London, UNITED KINGDOM, GB | 12/21/2021 |
| Linux Systems & Infrastructure Administrator | Software Development/Engineering | Full-time | Paris, FRANCE, FR | 12/21/2021 |
| Microsoft Systems & Infrastructure Administrator | Software Development/Engineering | Full-time | Paris, FRANCE, FR | 12/21/2021 |
| Network & Infrastructure Administrator | Software Development/Engineering | Full-time | Paris, FRANCE, FR | 12/21/2021 |
| Software Engineer - Java (Fixed Term Contract 24 month) | Sales | Full-time | Sydney, AUSTRALIA, AU | 12/21/2021 |
| Sr Cybersecurity Analyst | Software Development/Engineering | Full-time | Singapore, Singapore, SG | 12/21/2021 |
| Business Performance & Operations Manager - Visa Business Solutions | Business Development | Full-time | London, UNITED KINGDOM, GB | 12/21/2021 |
| Director - Paris 2024 Olympic and Paralympic Games Business Leader | Marketing & Communications | Full-time | Paris, 75, FR | 12/21/2021 |
| Senior Engineer - Android (Fixed Term Contract 24 month) | Sales | Full-time | Sydney, AUSTRALIA, AU | 12/21/2021 |
| Senior Software Engineer - Java (Fixed Term Contract 24 month) | Sales | Full-time | Sydney, AUSTRALIA, AU | 12/21/2021 |
| Senior Engineer - iOS (Fixed Term Contract 24 month) | Sales | Full-time | Sydney, AUSTRALIA, AU | 12/21/2021 |
| Senior Software Engineer - Bancs (Fixed Term Contract 24 month) | Sales | Full-time | Sydney, AUSTRALIA, AU | 12/21/2021 |
| Sr. SW Engineer - DPD Release Engineering | Software Development/Engineering | Full-time | Bangalore, INDIA, IN | 12/21/2021 |
| Staff Systems Engineer | Software Development/Engineering | Full-time | Singapore, Singapore, SG | 12/21/2021 |
| Dispute Analyst | Customer Service | Full-time | Pasay City, PHILIPPINES, PH | 12/21/2021 |
| Senior Director - Infrastructure Reliability Engineering | Operations | Full-time | Bengaluru, KA, IN | 12/21/2021 |
| Sr. SW Test Engineer | Software Development/Engineering | Full-time | Singapore, Singapore, SG | 12/21/2021 |
| Sr. SW Engineer | Software Development/Engineering | Full-time | Singapore, Singapore, SG | 12/21/2021 |
| Lead Systems Architect - Visa Token Services | Software Development & Engineering | Full-time | Foster City, CA, US | 12/21/2021 |
| Senior Software Engineer (QA) | Software Development & Engineering | Full-time | Singapore, SG | 12/21/2021 |
| Software Engineer - Sr. Consultant level | Software Development/Engineering | Full-time | Singapore, Singapore, SG | 12/21/2021 |
| Staff Software Engineer (Golang / Java / Fullstack) | Software Development & Engineering | Full-time | Singapore, SG | 12/21/2021 |
| Senior SW Test Engineer (Java and Automation) | Quality Assurance | Full-time | Singapore, Singapore, SG | 12/21/2021 |
| Staff Software Engineer | Software Development/Engineering | Full-time | Singapore, Singapore, SG | 12/21/2021 |
| Business Development Manager | Business Development | Full-time | Hong Kong, Hong Kong, HK | 12/21/2021 |
| Senior Director, Business Planning and Operations | Strategy & Planning | Full-time | Seoul, KOREA, REPUBLIC OF, KR | 12/21/2021 |
| Senior Product Manager, Visa Direct Cross Border Solutioning | Product/Solutions Management | Full-time | Miami, FL, US | 12/20/2021 |
| Head of Global Client Finance | Finance/Accounting | Full-time | San Francisco, CA, US | 12/20/2021 |
| Global Client Readiness Manager | Account Management | Full-time | Ashburn, VA, US | 12/20/2021 |
| Global Client Readiness Manager | Account Management | Full-time | Miami, FL, US | 12/20/2021 |
| Global Client Readiness Manager | Account Management | Full-time | Austin, TX, US | 12/20/2021 |
| Global Client Readiness Manager | Account Management | Full-time | Atlanta, GA, US | 12/20/2021 |
| Senior Consultant, Global Configuration and Licensing | Account Management | Full-time | Atlanta, GA, US | 12/20/2021 |
| Senior Consultant, Global Configuration and Licensing | Account Management | Full-time | Miami, FL, US | 12/20/2021 |
| Senior Consultant, Global Configuration and Licensing | Account Management | Full-time | Austin, TX, US | 12/20/2021 |
| Senior Consultant, Global Configuration and Licensing | Account Management | Full-time | Ashburn, VA, US | 12/20/2021 |
| Counsel | Legal & Compliance | Full-time | New York, NY, US | 12/20/2021 |
| Senior Product Manager - Visa Mobile Enablement Platform | Product, Program, and Project Management (Non-Technical) | Full-time | Austin, TX, US | 12/20/2021 |
| Senior Consultant, Regional Solutions Management | Product/Solutions Management | Full-time | Foster City, CA, US | 12/20/2021 |
| Director, Product Development/Management, 3DS Ecosystem Health | Product/Solutions Management | Full-time | Arlington, VA, US | 12/20/2021 |
| Product & Client Solutioning Director | Product/Solutions Management | Full-time | Atlanta, GA, US | 12/20/2021 |
| Director Product Management | Program and Project Management (Technical) | Full-time | Foster City, CA, US | 12/20/2021 |
| Senior Sourcing Analyst | Finance/Accounting | Full-time | Atlanta, GA, US | 12/20/2021 |
| Staff Software Engineer | Software Development/Engineering | Full-time | Austin, TX, US | 12/20/2021 |
| Business Analyst - Sales Support | Sales | Full-time | Austin, TX, US | 12/20/2021 |
| Strategic Sourcing Analyst | Finance/Accounting | Full-time | Atlanta, GA, US | 12/20/2021 |
| Director, Data Science | Data Science/Data Engineering | Full-time | Arlington, VA, US | 12/20/2021 |
| Director Data Engineering - Visa Consulting and Analytics | Data Science/Data Engineering | Full-time | Foster City, CA, US | 12/20/2021 |
| Head of B2B Connect / Cross Border Money Movement Sales Europe (VBS) | Business Development | Full-time | London, UNITED KINGDOM, GB | 12/20/2021 |
| Country Manager – Israel | Business Development | Full-time | Tel Aviv, ISRAEL, IL | 12/20/2021 |
| Staff Systems Engineer – O365 Cloud Engineer | Software Development/Engineering | Full-time | Bangalore, INDIA, IN | 12/20/2021 |
| Risk Solutions Product, Senior Manager | Product/Solutions Management | Full-time | Dubai, UNITED ARAB EMIRATES, AE | 12/20/2021 |
| Cross Border Summer Intern | Strategy & Planning | Full-time | London, England, GB | 12/20/2021 |
| Staff Release Engineer | Software Development/Engineering | Full-time | Bangalore, INDIA, IN | 12/20/2021 |
| Sr. Product Manager, Product, Visa Mobile Enablement Platform | Product/Solutions Management | Full-time | Bangalore, INDIA, IN | 12/20/2021 |
| Summer Intern, Software Engineering | Software Development & Engineering | Intern | Singapore, SG | 12/20/2021 |
| Systems Analyst | Information Technology | Full-time | Singapore, Singapore, SG | 12/20/2021 |
| Network Support Engineer | Software Development/Engineering | Full-time | Singapore, Singapore, SG | 12/20/2021 |
| Account Manager (f/m/div.) | Sales & Business Development | Full-time | Frankfurt, HE, DE | 12/18/2021 |
| Account Manager (f/m/div) | Sales & Business Development | Full-time | Berlin, BE, DE | 12/18/2021 |
| Senior Director, M&A Integration | Strategy & Planning | Full-time | San Francisco, CA, US | 12/17/2021 |
| Strategic Sourcing Analyst | Finance/Accounting | Full-time | Austin, TX, US | 12/17/2021 |
| VP, Corporate Strategy | Strategy & Planning | Full-time | San Francisco, CA, US | 12/17/2021 |
| Undergraduate Intern, North America Product | Product/Solutions Management | Intern | San Francisco, CA, US | 12/17/2021 |
| Client Care Contact Center Manager (3rd Shift) | Customer Service | Full-time | Miami, FL, US | 12/17/2021 |
| Client Care Contact Center Manager (3rd Shift) | Customer Service | Full-time | Austin, TX, US | 12/17/2021 |
| Business Analyst - Visa Payments Ltd | Product, Program, and Project Management (Non-Technical) | Full-time | Reading, England, GB | 12/17/2021 |
| Finance Summer Internship | Finance | Full-time | Frankfurt, HE, DE | 12/17/2021 |
| Head of Digital Products, Southern Europe | Product/Solutions Management | Full-time | Milano, ITALY, IT | 12/17/2021 |
| Senior Solution Consultant, Visa Direct - Issuers | Product & Project Management (Technical) | Full-time | London, UNITED KINGDOM, GB | 12/17/2021 |
| Client Care Team Lead | Customer Service | Full-time | Miami, FL, US | 12/17/2021 |
| Director, Co-Brand LAC | Business Development | Full-time | Mexico City, MEXICO, MX | 12/17/2021 |
| Staff Software Engineer | Software Development/Engineering | Full-time | Bengaluru, KA, IN | 12/17/2021 |
| Senior Account Manager | Account Management | Full-time | Sao Paulo, BRAZIL, BR | 12/17/2021 |
| Senior Data Engineer, VCA Data Engineering, Visa Consulting and Analytics | Data Science/Data Engineering | Full-time | Foster City, CA, US | 12/17/2021 |
| Client Readiness Service Experience Analyst (Backend Software Engineer) | Account Management | Full-time | Kiev, UKRAINE, UA | 12/17/2021 |
| Data & Insights Analyst | Business Development | Full-time | Rotterdam, NETHERLANDS, NL | 12/17/2021 |
| Sr. Software Engineer (Test Automation) | Software Development/Engineering | Full-time | Bangalore, KA, IN | 12/17/2021 |
| Sr. Data Engineer- Digital Analytics Engineer/ Digital Marketing Experience | Software Development/Engineering | Full-time | Bangalore, INDIA, IN | 12/17/2021 |
| Senior Staff Software Engineer | Software Development/Engineering | Full-time | Bangalore, INDIA, IN | 12/17/2021 |
| Undergrad Intern, North America Sales – North America Digital Partnerships Team | Sales & Business Development | Intern | Atlanta, GA, US | 12/17/2021 |
| Associate Business Development Manager, Community FI Sales | Business Development | Full-time | Atlanta, GA, US | 12/17/2021 |
| Risk Systems Analyst | Information Technology | Full-time | Singapore, Singapore, SG | 12/17/2021 |
| Sr. Executive Administrator, North America Head of Visa Direct | Administrative | Full-time | San Francisco, CA, US | 12/17/2021 |
| Merchant Sales & Acquiring Manager | Business Development | Full-time | Quito, ECUADOR, EC | 12/16/2021 |
| Sr. Cybersecurity Analyst | Software Development/Engineering | Full-time | Foster City, CA, US | 12/16/2021 |
| Associate Account Manager | Account Management | Full-time | Atlanta, GA, US | 12/16/2021 |
| Software IT Asset Management Analyst | Information Technology | Full-time | Austin, TX, US | 12/16/2021 |
| Product Manager | Product/Solutions Management | Full-time | San Francisco, CA, US | 12/16/2021 |
| Staff Software Engineer | Software Development/Engineering | Full-time | Foster City, CA, US | 12/16/2021 |
| Global Sales Enablement Manager - Cybersource | Sales | Full-time | San Francisco, CA, US | 12/16/2021 |
| Senior Analyst, Sales Operations | Business Development | Full-time | Arlington, VA, US | 12/16/2021 |
| Senior Application Support Analyst - Linux Systems | Information Technology | Full-time | Atlanta, GA, US | 12/16/2021 |
| Global Partner Sales Enablement Manager - Cybersource | Sales | Full-time | Foster City, CA, US | 12/16/2021 |
| Client Care Analyst - Account Support Center, LAC | Account Management | Full-time | Miami, FL, US | 12/16/2021 |
| C++ Software Engineer | Software Development/Engineering | Full-time | Austin, TX, US | 12/16/2021 |
| IT Audit Manager | Auditing | Full-time | Foster City, CA, US | 12/16/2021 |
| IT Audit Manager | Auditing | Full-time | Austin, TX, US | 12/16/2021 |
| IT Service Manager (Project Analyst) | Corporate IT | Product & Project Management (Technical) | Full-time | Austin, TX, US | 12/16/2021 |
| Consultant, Visa Direct Service Experience | Account Management | Full-time | Austin, TX, US | 12/16/2021 |
| Senior Consultant, Visa Direct Service Experience | Account Management | Full-time | Atlanta, GA, US | 12/16/2021 |
| Senior Consultant Software Engineer, Mainframe-C, C++, Assembler experience in MVS | Software Development/Engineering | Full-time | Atlanta, GA, US | 12/16/2021 |
| Director, Software Engineering | Technology and Operations | Full-time | Poznań, Greater Poland Voivodeship, PL | 12/16/2021 |
| Commercial Account Manager (Fixed Term 10 months) | Sales | Full-time | Belfast, Northern Ireland, GB | 12/16/2021 |
| Commercial Account Manager (Fixed Term 10 months) | Sales | Full-time | Reading, UNITED KINGDOM, GB | 12/16/2021 |
| Copy of Product Support Engineer | Information Technology | Full-time | Reading, POST-BER, GB | 12/16/2021 |
| Implementation Specialist | Product, Program, and Project Management (Non-Technical) | Full-time | Belfast, Northern Ireland, GB | 12/16/2021 |
| Implementation Specialist | Product, Program, and Project Management (Non-Technical) | Full-time | Reading, POST-BER, GB | 12/16/2021 |
| Manager, Consulting - Visa Consulting and Analytics | Consulting | Full-time | Mumbai, INDIA, IN | 12/16/2021 |
| Staff Test Engineer | Software Development/Engineering | Full-time | Belfast, ANT, GB | 12/16/2021 |
| Sr. Director, Head of Risk – Korea & Mongolia | Risk & Security | Full-time | Seoul, KOREA, REPUBLIC OF, KR | 12/16/2021 |
| Director, Acquiring, MS&A Regional Client Sales | Business Development | Full-time | Singapore, Singapore, SG | 12/16/2021 |
| Sr Systems Engineer(Bigdata Administration) | Software Development/Engineering | Full-time | Bangalore, KA, IN | 12/16/2021 |
| Intern/Placement Test Engineer 12 months | Software Quality Assurance and Testing | Full-time | Belfast, Northern Ireland, GB | 12/16/2021 |
| Technical Trainer – Senior Manager | Learning & Development | Full-time | Bangalore, INDIA, IN | 12/16/2021 |
| Onboarding Support Analyst, Client Licensing | Risk & Security | Full-time | Singapore, Singapore, SG | 12/16/2021 |
| Software Test Engineering Director | Software Development/Engineering | Full-time | Atlanta, GA, US | 12/16/2021 |
| Director, Product Development/Management, 3DS Ecosystem Health | Product/Solutions Management | Full-time | San Francisco, CA, US | 12/15/2021 |
| Microsoft O365 and Teams Experience Manager | Product & Project Management (Technical) | Full-time | Austin, TX, US | 12/15/2021 |
| Staff Software Engineer - Visa Digital Developer Platform (VDDP) | Software Development/Engineering | Full-time | Foster City, CA, US | 12/15/2021 |
| Client Care Team Lead | Customer Service | Full-time | Austin, TX, US | 12/15/2021 |
| Technical Writer | Information Technology | Full-time | Highlands Ranch, CO, US | 12/15/2021 |
| Sr. Director Product Management - Card Present Connect | Product/Solutions Management | Full-time | Atlanta, GA, US | 12/15/2021 |
| Counsel, Global Regulatory Affairs | Legal & Compliance | Full-time | New York, NY, US | 12/15/2021 |
| Senior DevOps Engineer | Software Development/Engineering | Full-time | Belfast, ANT, GB | 12/15/2021 |
| Lead Security Architect | Software Development/Engineering | Full-time | Foster City, CA, US | 12/15/2021 |
| Sr. Software Engineer - Test Engineering | Software Quality Assurance and Testing | Full-time | Atlanta, GA, US | 12/15/2021 |
| Project Manager- Data Product Development PMO | Product & Project Management (Technical) | Full-time | Austin, TX, US | 12/15/2021 |
| Sr. SW Engineer - Fullstack+Microservice | Software Development/Engineering | Full-time | Palo Alto, CA, US | 12/15/2021 |
| Client Engagement Director | Strategy & Planning | Full-time | Dublin, IRELAND, IE | 12/15/2021 |
| Client Director | Business Development | Full-time | Stockholm, SWEDEN, SE | 12/15/2021 |
| Analyst, Third Party Risk Management | Risk & Security | Full-time | London, POST-LON, GB | 12/15/2021 |
| Recruitment Marketing Analyst | Human Resources | Full-time | Foster City, CA, US | 12/15/2021 |
| Recruitment Marketing Analyst | Human Resources | Full-time | Austin, TX, US | 12/15/2021 |
| Business Development Senior Manager - Strategic initiatives and Cross-Border | Business Development | Full-time | Istanbul, TURKEY, TR | 12/15/2021 |
| Implementation Analyst | Product, Program, and Project Management (Non-Technical) | Full-time | Buenos Aires, ARGENTINA, AR | 12/15/2021 |
| Staff Software Engineer | Software Development/Engineering | Full-time | Bangalore, INDIA, IN | 12/15/2021 |
| Staff Test Engineer - SDET, Open VisaNet | Software Development/Engineering | Full-time | Bangalore, INDIA, IN | 12/15/2021 |
| Senior Software QA Engineer - SDET, Open VisaNet | Software Development/Engineering | Full-time | Bangalore, INDIA, IN | 12/15/2021 |
| Technical Support Analyst | Customer Service | Full-time | Reading, POST-BER, GB | 12/15/2021 |
| Manager, B2B Connect, Visa Business Solutions AP | Product/Solutions Management | Full-time | Singapore, Singapore, SG | 12/15/2021 |
| Senior Manager - M&A Integration | Strategy & Planning | Full-time | London, UNITED KINGDOM, GB | 12/15/2021 |
| Senior Business Development Manager – Fintech & Digital Partners | Account Management | Full-time | Nairobi, KENYA, KE | 12/15/2021 |
| Sr. Software Engineer (Visa Crypto Program) | Software Development & Engineering | Full-time | Bengaluru, KA, IN | 12/15/2021 |
| New Grad - Systems Analyst | Technology and Operations | Full-time | Highlands Ranch, CO, US | 12/15/2021 |
| New Grad - Systems Analyst | Technology and Operations | Full-time | Ashburn, VA, US | 12/15/2021 |
| Senior Manager, Digital Solutions | Product/Solutions Management | Full-time | Auckland, NEW ZEALAND, NZ | 12/15/2021 |
| Payroll Analyst – Regional Payroll | Human Resources | Full-time | Pasay City, PHILIPPINES, PH | 12/15/2021 |
| Project Manager | Product & Project Management (Technical) | Full-time | Foster City, CA, US | 12/15/2021 |
| Cyber Security Engineer | Software Development/Engineering | Full-time | Austin, TX, US | 12/15/2021 |
| Director Design Research | UI/UX Design & Development | Full-time | Austin, TX, US | 12/14/2021 |
| Director Design Research | UI/UX Design & Development | Full-time | Bellevue, WA, US | 12/14/2021 |
| Product Manager | Product Development & Management | Full-time | Foster City, CA, US | 12/14/2021 |
| Undergraduate Intern, Visa Crypto | Product, Program, and Project Management (Non-Technical) | Full-time | Palo Alto, CA, US | 12/14/2021 |
| Counsel, Global Regulatory Affairs | Legal & Compliance | Full-time | Foster City, CA, US | 12/14/2021 |
| Cybersecurity Analyst | Software Development/Engineering | Full-time | Ashburn, VA, US | 12/14/2021 |
| Sr. Cybersecurity Analyst | Software Development/Engineering | Full-time | Ashburn, VA, US | 12/14/2021 |
| Undergraduate Intern, Global Product- Data Science | Product, Program, and Project Management (Non-Technical) | Full-time | Palo Alto, CA, US | 12/14/2021 |
| Senior Product Manager | Product/Solutions Management | Full-time | Austin, TX, US | 12/14/2021 |
| Staff Systems Engineer - z/OS Assembly Language | Software Development/Engineering | Full-time | Austin, TX, US | 12/14/2021 |
| Senior Software Engineer - JAVA, Linux, REST API | Software Development/Engineering | Full-time | Highlands Ranch, CO, US | 12/14/2021 |
| Senior Data Engineer | Data Architect/Engineering/Science | Full-time | Foster City, CA, US | 12/14/2021 |
| Global Risk Analytics - Sr. Analyst/Manager | Data Analytics and Administration | Full-time | New York, NY, US | 12/14/2021 |
| Global Risk Analytics - Sr. Analyst/Manager | Data Analytics and Administration | Full-time | Arlington, VA, US | 12/14/2021 |
| Global Risk Analytics - Sr. Analyst/Manager | Data Analytics and Administration | Full-time | Ashburn, VA, US | 12/14/2021 |
| Sr. Software Engineer - .Net/API | Software Development/Engineering | Full-time | Austin, TX, US | 12/14/2021 |
| Sr. Software Engineer | Software Development/Engineering | Full-time | Foster City, CA, US | 12/14/2021 |
| Global Risk Analytics - Sr. Analyst/Manager | Data Analytics and Administration | Full-time | Foster City, CA, US | 12/14/2021 |
| Sr. SW Engineer | Software Development/Engineering | Full-time | Austin, TX, US | 12/14/2021 |
| Senior SW Engineer | Software Development/Engineering | Full-time | Austin, TX, US | 12/14/2021 |
| Senior Software Engineer Full Stack and Microservices | Software Development/Engineering | Full-time | Austin, TX, US | 12/14/2021 |
| New College Grad - Network Support Engineer | Network Architecture, Administration | Full-time | Ashburn, VA, US | 12/14/2021 |
| Senior Software Engineer Payment Security and Identity | Software Development/Engineering | Full-time | Austin, TX, US | 12/14/2021 |
| Sales Development Representative | Sales & Business Development | Full-time | Lehi, UT, US | 12/14/2021 |
| Senior Director, Client Services | Client Services & Support | Full-time | Atlanta, GA, US | 12/14/2021 |
| Global Risk Analytics - Sr. Analyst/Manager | Data Analytics and Administration | Full-time | Austin, TX, US | 12/14/2021 |
| Global Risk Analytics - Sr. Analyst/Manager | Data Analytics and Administration | Full-time | Atlanta, GA, US | 12/14/2021 |
| Staff Data Engineer, B2B Connect | Software Development/Engineering | Full-time | Foster City, CA, US | 12/14/2021 |
| Staff Data Engineer, B2B Connect | Software Development/Engineering | Full-time | Foster City, CA, US | 12/14/2021 |
| CSDP - Client Services Development Program (Undergrad New College Grad) | Client Services & Support | Full-time | Austin, TX, US | 12/14/2021 |
| Senior Product Manager | Product/Solutions Management | Full-time | San Francisco, CA, US | 12/14/2021 |
| Director | Software Development/Engineering | Full-time | Bangalore, INDIA, IN | 12/14/2021 |
| Senior Director - Product Management - ATM Processing | Executive Leadership | Full-time | Highlands Ranch, CO, US | 12/14/2021 |
| Senior Account Manager - Partnership Management - Client Services | Client Services & Support | Full-time | Frankfurt, HE, DE | 12/14/2021 |
| Senior Director, Visa Crypto | Product/Solutions Management | Full-time | San Francisco, CA, US | 12/14/2021 |
| Staff Software Engineer - Java | Software Development & Engineering | Full-time | Highlands Ranch, CO, US | 12/14/2021 |
| Software Engineer - Sr. Consultant level | Software Development/Engineering | Full-time | Bangalore, INDIA, IN | 12/14/2021 |
| Technical Product Manager | Software Development/Engineering | Full-time | Bangalore, INDIA, IN | 12/14/2021 |
| Staff Database Engineer | Software Development/Engineering | Full-time | Austin, TX, US | 12/14/2021 |
| Financial Analyst—Revenue Operations | Finance/Accounting | Full-time | Moscow, RUSSIAN FEDERATION, RU | 12/14/2021 |
| Senior Financial Analyst—Revenue Operations | Finance/Accounting | Full-time | Moscow, RUSSIAN FEDERATION, RU | 12/14/2021 |
| Marketing summer intern | Marketing & Communications | Full-time | Stockholm, Stockholm County, SE | 12/14/2021 |
| Senior SW Engineer - Fullstack + Microservice | Software Development/Engineering | Full-time | Bangalore, INDIA, IN | 12/14/2021 |
| Consultant, Visa Consulting & Analytics | Consulting | Full-time | London, UNITED KINGDOM, GB | 12/14/2021 |
| RPA Developer | Software Development/Engineering | Full-time | Bangalore, INDIA, IN | 12/14/2021 |
| Technical Product Analyst | Product & Project Management (Technical) | Full-time | Bangalore, INDIA, IN | 12/14/2021 |
| Sr. Director Learning (Global Products and Value Added Services College) | Learning & Development | Full-time | Foster City, CA, US | 12/14/2021 |
| Learning & Development Program Manager | Learning & Development | Full-time | Foster City, CA, US | 12/14/2021 |
| Director | Software Development & Engineering | Full-time | Bengaluru, KA, IN | 12/14/2021 |
| Senior Solutions Manager, Open Banking | Product/Solutions Management | Full-time | Auckland, NEW ZEALAND, NZ | 12/14/2021 |
| Manager - Data Solutions | Product/Solutions Management | Full-time | Sydney, AUSTRALIA, AU | 12/14/2021 |
| Senior Director – Client Services Finance | Finance/Accounting | Full-time | Austin, TX, US | 12/14/2021 |
| Senior Director – Client Services Finance | Finance/Accounting | Full-time | Foster City, CA, US | 12/14/2021 |
| IT Service Manager (Sr. Project Analyst) | Product & Project Management (Technical) | Full-time | Austin, TX, US | 12/14/2021 |
| Accountant - NA Controllership | Finance/Accounting | Full-time | Foster City, CA, US | 12/13/2021 |
| Senior Financial Analyst | Finance/Accounting | Full-time | Foster City, CA, US | 12/13/2021 |
| Analyst, North America Visa Consulting and Analytics Strategy and Operations (Value in Kind) | Consulting | Full-time | Foster City, CA, US | 12/13/2021 |
| VP, Head of Cross Border Money Movement, NA Visa Direct | Strategy & Planning | Full-time | San Francisco, CA, US | 12/13/2021 |
| Staff Product Manager, Global Data and BI | Product/Solutions Management | Full-time | Arlington, VA, US | 12/13/2021 |
| Masters Data Scientist Intern | Data Analytics and Administration | Full-time | Miami, FL, US | 12/13/2021 |
| Senior Employee Relations Manager | Human Resources | Full-time | Highlands Ranch, CO, US | 12/13/2021 |
| Senior Manager - Sales Enablement & Go to Market - Visa Direct | Product/Solutions Management | Full-time | Foster City, CA, US | 12/13/2021 |
| Financial Analyst - Corporate IT | Finance/Accounting | Full-time | Foster City, CA, US | 12/13/2021 |
| Accountant - NA Controllership | Finance/Accounting | Full-time | Foster City, CA, US | 12/13/2021 |
| Senior Financial Analyst - US FP&A | Finance/Accounting | Full-time | Foster City, CA, US | 12/13/2021 |
| Senior Analyst, Data Analytics - Global Sourcing Business Planning and Operations | Finance/Accounting | Full-time | Austin, TX, US | 12/13/2021 |
| Master's Intern, Design Research, Innovation | Innovation and Strategic Partnerships | Intern | San Francisco, CA, US | 12/13/2021 |
| Senior Software Engineer - C++, Linux | Software Development/Engineering | Full-time | Foster City, CA, US | 12/13/2021 |
| Scrum Master | Product & Project Management (Technical) | Full-time | Foster City, CA, US | 12/13/2021 |
| VP, Global Corporate Insurance | Risk & Security | Full-time | Foster City, CA, US | 12/13/2021 |
| Senior Software Engineer | Software Development & Engineering | Full-time | London, England, GB | 12/13/2021 |
| HR Systems Analyst | Information Technology | Full-time | Austin, TX, US | 12/13/2021 |
| Senior Cybersecurity Engineer | Software Development/Engineering | Full-time | London, UNITED KINGDOM, GB | 12/13/2021 |
| Global Mobility Sr. Manager | Human Resources | Full-time | Austin, TX, US | 12/13/2021 |
| Software Engineer | Software Development/Engineering | Full-time | London, POST-LON, GB | 12/13/2021 |
| Corporate Communications Director - Europe | Marketing & Communications | Full-time | Madrid, MD, ES | 12/13/2021 |
| Governance Coordinator | Product, Program, and Project Management (Non-Technical) | Full-time | London, UNITED KINGDOM, GB | 12/13/2021 |
| Systems Analyst - Java Apps Support | Operations | Full-time | Bengaluru, KA, IN | 12/13/2021 |
| Senior DevOps Engineer | Software Development/Engineering | Full-time | Belfast, UNITED KINGDOM, GB | 12/13/2021 |
| Senior Software Engineer - Mobile | Software Development & Engineering | Full-time | Poznań, Greater Poland Voivodeship, PL | 12/13/2021 |
| Software Engineer - Enterprise Business Center (JavaScript/React.js) (m/f/d) | Software Development/Engineering | Full-time | Munich, BY, DE | 12/13/2021 |
| Staff Software Engineer - Backend (Java/Spring) | Software Development & Engineering | Full-time | Poznań, Greater Poland Voivodeship, PL | 12/13/2021 |
| Technical Product Manager | Product Management (Technical) | Full-time | Poznań, Greater Poland Voivodeship, PL | 12/13/2021 |
| Senior Software Engineer - Backend (Java/Spring) | Software Development & Engineering | Full-time | Poznań, Greater Poland Voivodeship, PL | 12/13/2021 |
| Manager, Software Engineering (m/f/d) | Software Development/Engineering | Full-time | Munich, GERMANY, DE | 12/13/2021 |
| Software Engineer - Sr Consultant level - Backend (Java/Spring) | Software Development & Engineering | Full-time | Poznań, Greater Poland Voivodeship, PL | 12/13/2021 |
| Staff Software Engineer - Backend (Java/Spring) (m/f/d) | Software Development & Engineering | Full-time | Munich, BY, DE | 12/13/2021 |
| Staff Software Engineer - Enterprise Business Center (JavaScript/React.js) (m/f/d) | Software Development/Engineering | Full-time | Munich, BY, DE | 12/13/2021 |
| Staff Software Engineer - Mobile (m/f/d) | Software Development & Engineering | Full-time | Munich, BY, DE | 12/13/2021 |
| Director, Product Management – Terminal Management | Product/Solutions Management | Full-time | Poznan, POLAND, PL | 12/13/2021 |
| Technical Product Manager | Product Management (Technical) | Full-time | Munich, BY, DE | 12/13/2021 |
| Senior Software Engineer - Enterprise Business Center (JavaScript/React.js) (mf/d/) | Software Development/Engineering | Full-time | Munich, BY, DE | 12/13/2021 |
| Software Engineer - Backend (m/f/d) | Software Development & Engineering | Full-time | Munich, BY, DE | 12/13/2021 |
| Staff Software Test Engineer (m/f/d) | Software Development/Engineering | Full-time | Munich, BY, DE | 12/13/2021 |
| Senior Software Engineer - Mobile (m/f/d) | Software Development & Engineering | Full-time | Munich, BY, DE | 12/13/2021 |
| Product Manager - Payment Terminals | Product/Solutions Management | Full-time | Munich, GERMANY, DE | 12/13/2021 |
| Lead Application Security Engineer | Software Development/Engineering | Full-time | London, UNITED KINGDOM, GB | 12/13/2021 |
| Senior Software Engineer - Backend (Java/Spring) (m/f/d) | Software Development & Engineering | Full-time | Munich, BY, DE | 12/13/2021 |
| Director, Product Management – Terminal Management (m/f/d) | Product Development & Management | Full-time | Munich, BY, DE | 12/13/2021 |
| Card Business Change Project Manager | Client Consulting | Full-time | Stockholm, Stockholm County, SE | 12/13/2021 |
| Lead Data Engineer - Director Level (Data Products Development) | Software Development/Engineering | Full-time | Bangalore, INDIA, IN | 12/13/2021 |
| Software Test Engineer | Software Development/Engineering | Full-time | Rotterdam, NETHERLANDS, NL | 12/13/2021 |
| Staff SW Engineer - Payment Security and Identity | Software Development/Engineering | Full-time | Bangalore, INDIA, IN | 12/13/2021 |
| Senior Manager Consultant - Visa Consulting & Analytics | Consulting | Full-time | Copenhagen, DENMARK, DK | 12/13/2021 |
| Sr. Manager Acceptance Fintech Fast Track | Product/Solutions Management | Full-time | Stockholm, SWEDEN, SE | 12/13/2021 |
| Manager - Java Apps Support | Information Technology | Full-time | Bangalore, INDIA, IN | 12/13/2021 |
| Technical Program Manager – Visa Cloud Platform | Software Development/Engineering | Full-time | Singapore, Singapore, SG | 12/13/2021 |
| Senior Manager, Business Solutions Implementations | Product, Program, and Project Management (Non-Technical) | Full-time | Ashburn, VA, US | 12/12/2021 |
| Program Manager | Product, Program, and Project Management (Non-Technical) | Full-time | Foster City, CA, US | 12/12/2021 |
| Systems Analyst - Hadoop App Support | Information Technology | Full-time | Bangalore, INDIA, IN | 12/12/2021 |
| Senior Manager, Visa Business Solutions, Malaysia | Product/Solutions Management | Full-time | Kuala Lumpur, MALAYSIA, MY | 12/12/2021 |
| Business Development Manager | Business Development | Full-time | New York, NY, US | 12/11/2021 |
| VP, PaaS - Cloud Platform | Software Development/Engineering | Full-time | Austin, TX, US | 12/10/2021 |
| VP, PaaS - Cloud Platform | Software Development/Engineering | Full-time | Foster City, CA, US | 12/10/2021 |
| VP, PaaS - Enterprise Platforms | Software Development/Engineering | Full-time | Foster City, CA, US | 12/10/2021 |
| Senior Financial Analyst (Visa Direct and Product) | Finance/Accounting | Full-time | Foster City, CA, US | 12/10/2021 |
| Sr. Systems Analyst for Workday | Information Technology | Full-time | Austin, TX, US | 12/10/2021 |
| IT Service Manager (Sr. Project Analyst) | Product & Project Management (Technical) | Full-time | Austin, TX, US | 12/10/2021 |
| Technical Client Care Consultant - Account Support Center | Account Management | Full-time | Ashburn, VA, US | 12/10/2021 |
| Masters Intern. Global Design | UI/UX Design & Development | Intern | Austin, TX, US | 12/10/2021 |
| Undergraduate Community Product Intern, Visa Developer Platform | Product/Solutions Management | Intern | Foster City, CA, US | 12/10/2021 |
| Technical Account Manager | Client Services & Support | Full-time | Austin, TX, US | 12/10/2021 |
| Senior Managing Counsel, Risk | Legal & Compliance | Full-time | Foster City, CA, US | 12/10/2021 |
| Masters Intern, Visa Accessibility | UI/UX Design & Development | Intern | Bellevue, WA, US | 12/10/2021 |
| Undergraduate Intern, Design | UI/UX Design & Development | Intern | San Francisco, CA, US | 12/10/2021 |
| Senior Software Engineer - Data Product Development (multiple locations) | Software Development & Engineering | Full-time | Austin, TX, US | 12/10/2021 |
| Corporate Instructional Designer, Commercial Colleges | Learning and Development | Full-time | Austin, TX, US | 12/10/2021 |
| Undergraduate Intern, DPS Center for Excellence | Product Management (Technical) | Intern | Highlands Ranch, CO, US | 12/10/2021 |
| Training Manager - Leadership & Professional Skills | Learning & Development | Full-time | London, UNITED KINGDOM, GB | 12/10/2021 |
| Staff UI Engineer - Product & UX Design | Software Development/Engineering | Full-time | Austin, TX, US | 12/10/2021 |
| Staff SW Engineer | Software Development/Engineering | Full-time | Austin, TX, US | 12/10/2021 |
| Director, Merchant Travel - Business Development | Business Development | Full-time | San Francisco, CA, US | 12/10/2021 |
| Sales Analyst, Sales Engine | Sales | Full-time | Mexico City, MEXICO, MX | 12/10/2021 |
| Senior Product Manager, New Segment Development (Bill Pay) | Product/Solutions Management | Full-time | Austin, TX, US | 12/10/2021 |
| Finance Manager | Finance/Accounting | Full-time | Miami, FL, US | 12/10/2021 |
| Senior Counsel, Visa Payments Limited - Maternity cover | Legal & Compliance | Full-time | London, UNITED KINGDOM, GB | 12/10/2021 |
| Manager, Client Consulting | Consulting | Full-time | Bratislava, SLOVAKIA, SK | 12/10/2021 |
| Sr. Technical Product Manager | Product & Project Management (Technical) | Full-time | Bangalore, INDIA, IN | 12/10/2021 |
| Sr. Manager, Product, Visa Mobile Enablement Platform | Product/Solutions Management | Full-time | Bangalore, INDIA, IN | 12/10/2021 |
| Digital Implementation Manager (French speaking) | Information Technology | Full-time | Rotterdam, NETHERLANDS, NL | 12/10/2021 |
| Digital Implementation Manager | Account Management | Full-time | Rotterdam, NETHERLANDS, NL | 12/10/2021 |
| Data Science Analyst | Software Development/Engineering | Full-time | Warsaw, POLAND, PL | 12/10/2021 |
| Senior Manager, Data Science | Data Science/Data Engineering | Full-time | London, UNITED KINGDOM, GB | 12/10/2021 |
| DevOps Engineer (f/m/d) | Software Development & Engineering | Full-time | Munich, BY, DE | 12/10/2021 |
| Sr. Data Engineer | Software Development/Engineering | Full-time | Bangalore, INDIA, IN | 12/10/2021 |
| Senior Data Scientist | Data Science/Data Engineering | Full-time | Bangalore, KA, IN | 12/10/2021 |
| Sr Software Engineer - Release Management | Software Development/Engineering | Full-time | Singapore, Singapore, SG | 12/10/2021 |
| Associate Resource Planning Analyst | Customer Service | Full-time | Pasay City, PHILIPPINES, PH | 12/10/2021 |
| Staff Software Engineer - (Release Management) | DevOps | Full-time | Singapore, Singapore, SG | 12/10/2021 |
| Senior Director Product Strategy and New Solutions | Product/Solutions Management | Full-time | San Francisco, CA, US | 12/10/2021 |
| Product Designer - Enterprise Applications | UI/UX Design & Development | Full-time | Atlanta, GA, US | 12/10/2021 |
| Product Designer - Enterprise Applications | UI/UX Design & Development | Full-time | Austin, TX, US | 12/10/2021 |
| Product Designer - Enterprise Applications | UI/UX Design & Development | Full-time | Bellevue, WA, US | 12/10/2021 |
| Technical Support Analyst (Linux /Unix /Windows Admin) | Information Technology | Full-time | Singapore, Singapore, SG | 12/10/2021 |
| Systems Engineer | Software Development/Engineering | Full-time | Singapore, Singapore, SG | 12/10/2021 |
| Senior Manager, Data Science | Data Science/Data Engineering | Full-time | Arlington, VA, US | 12/10/2021 |
| Client Engagements Analyst | Product/Solutions Management | Full-time | Miami, FL, US | 12/10/2021 |
| Staff Software Engineer - Fullstack Java | Software Development & Engineering | Full-time | Austin, TX, US | 12/10/2021 |
| Design Ops Program Manager | UI/UX Design & Development | Full-time | Austin, TX, US | 12/10/2021 |
| Senior Associate Manager, Product Management – Identity, Consent, and Data Sharing Platform | Product/Solutions Management | Full-time | Arlington, VA, US | 12/09/2021 |
| HR Director | Human Resources | Full-time | Madrid, SPAIN, ES | 12/09/2021 |
| Finance Analyst, LAC Region Billing Operations | Finance/Accounting | Full-time | Miami, FL, US | 12/09/2021 |
| Senior Compensation Analyst | Human Resources | Full-time | Austin, TX, US | 12/09/2021 |
| Staff SW Engineer Software Engineering | Software Development/Engineering | Full-time | Foster City, CA, US | 12/09/2021 |
| Manager, Employee Resource Groups and Inclusion | Social Impact | Full-time | Foster City, CA, US | 12/09/2021 |
| Director, Global Product Marketing | Marketing | Full-time | San Francisco, CA, US | 12/09/2021 |
| Sr. Database Administrator | Software Development/Engineering | Full-time | Bangalore, INDIA, IN | 12/09/2021 |
| Analyst – VOCC – VICTOR Support | Information Technology | Full-time | Bangalore, KA, IN | 12/09/2021 |
| Technical Product Analyst | Product & Project Management (Technical) | Full-time | Bangalore, KA, IN | 12/09/2021 |
| Technical Project Manager | Product & Project Management (Technical) | Full-time | Bangalore, KA, IN | 12/09/2021 |
| Application Program Analyst – Tandem/HP Nonstop | Information Technology | Full-time | Bangalore, INDIA, IN | 12/09/2021 |
| Technical Program Management Analyst - Infrastructure Design & Provisioning | Program and Project Management (Technical) | Full-time | Bengaluru, KA, IN | 12/09/2021 |
| Assoc Tech. Support Analyst | Account Management | Full-time | Miami, FL, US | 12/09/2021 |
| Solution Architect, Corporate Technology M&A Integration Management Office | Software Development/Engineering | Full-time | Austin, TX, US | 12/09/2021 |
| Customer Service Representative (Portuguese / Spanish) - 2nd Shift | Customer Service | Full-time | Miami, FL, US | 12/09/2021 |
| Senior Security Architect | Software Development/Engineering | Full-time | London, UNITED KINGDOM, GB | 12/09/2021 |
| Senior Software Engineer - Full Stack | Software Development/Engineering | Full-time | Basingstoke, HAM, GB | 12/09/2021 |
| Marketing Analytics Manager | Marketing & Communications | Full-time | London, UNITED KINGDOM, GB | 12/09/2021 |
| Senior DevOps Engineer (f/m/d) | Software Development & Engineering | Full-time | Munich, BY, DE | 12/09/2021 |
| Senior Business Development Manager, Visa Business Solution | Business Development | Full-time | Istanbul, TURKEY, TR | 12/09/2021 |
| Junior DevOps Engineer (f/m/d) | Software Development & Engineering | Full-time | Munich, BY, DE | 12/09/2021 |
| Product Reliability Graduate Engineer | Technology and Operations | Full-time | Reading, England, GB | 12/09/2021 |
| Senior Client Care Support- Visa Services Support | Customer Service | Full-time | Pasay City, PHILIPPINES, PH | 12/09/2021 |
| Executive Assistant - Legal | Administrative | Full-time | London, UNITED KINGDOM, GB | 12/09/2021 |
| Software Development Senior Director | Software Development/Engineering | Full-time | London, POST-LON, GB | 12/09/2021 |
| Consulting Manager, Visa Consulting and Analytics, Japan | Consulting | Full-time | Tokyo, JAPAN, JP | 12/09/2021 |
| Senior Network Security Engineer | Software Development/Engineering | Full-time | Bangalore, INDIA, IN | 12/09/2021 |
| Senior Network Security Engineer | Software Development/Engineering | Full-time | Bangalore, INDIA, IN | 12/09/2021 |
| Senior Software Engineer - Java Web Service / Data Engineer | Software Development/Engineering | Full-time | Bangalore, INDIA, IN | 12/09/2021 |
| Sr. SW Engineer | Software Development/Engineering | Full-time | Singapore, Singapore, SG | 12/09/2021 |
| AML Analyst, Client Due Diligence | Legal & Compliance | Full-time | Miami, FL, US | 12/09/2021 |
| Sr. Director Cybersecurity M&A Program Manager | Product Management (Technical) | Full-time | Foster City, CA, US | 12/09/2021 |
| Sr. Director Cybersecurity M&A Program Manager | Product & Project Management (Technical) | Full-time | London, UNITED KINGDOM, GB | 12/09/2021 |
| Senior Strategy & Operations Manager | Product, Program, and Project Management (Non-Technical) | Full-time | San Francisco, CA, US | 12/08/2021 |
| Sr. Associate Counsel | Legal & Compliance | Full-time | Foster City, CA, US | 12/08/2021 |
| Sr. Technical Support Analyst – Workstation Support (End User Services)  | Information Technology | Full-time | Austin, TX, US | 12/08/2021 |
| Senior Sourcing Analyst | Finance/Accounting | Full-time | Austin, TX, US | 12/08/2021 |
| Mobile UI Developer (Native/Flutter) | UI/UX Design & Development | Full-time | Atlanta, GA, US | 12/08/2021 |
| Mobile UI Developer (Native/Flutter) | UI/UX Design & Development | Full-time | Austin, TX, US | 12/08/2021 |
| Technical Product Manager | Corporate IT | Product & Project Management (Technical) | Full-time | Austin, TX, US | 12/08/2021 |
| Senior Director, Corporate Strategy | Strategy & Planning | Full-time | San Francisco, CA, US | 12/08/2021 |
| Senior Product Analyst, Technical Crypto Product | Product/Solutions Management | Full-time | San Francisco, CA, US | 12/08/2021 |
| Mobile UI Developer (Native/Flutter) | UI/UX Design & Development | Full-time | San Francisco, CA, US | 12/08/2021 |
| Mobile UI Developer (Native/Flutter) | UI/UX Design & Development | Full-time | Bellevue, WA, US | 12/08/2021 |
| Manager (Consultant) - Visa Consulting & Analytics | Client Consulting | Full-time | Helsinki, FI | 12/08/2021 |
| Manager (Consultant) - Visa Consulting & Analytics | Client Consulting | Full-time | Copenhagen, DK | 12/08/2021 |
| Product Owner - Visa Payments Ltd | Product Management (Technical) | Full-time | Reading, England, GB | 12/08/2021 |
| Counsel / Sr. Manager, Caribbean & Central America | Legal & Compliance | Full-time | Panama, Panama, PA | 12/08/2021 |
| Sr. Managed Risk Analyst | Risk & Security | Full-time | Bogota, COLOMBIA, CO | 12/08/2021 |
| Senior Financial Analyst | Finance/Accounting | Full-time | Miami, FL, US | 12/08/2021 |
| Senior Integration Engineer | Software Development/Engineering | Full-time | Singapore, Singapore, SG | 12/08/2021 |
| Global Partner Programs Manager | Business Development | Full-time | Lehi, UT, US | 12/08/2021 |
| Data Engineer – VCA Data Engineering | Data Science/Data Engineering | Full-time | Bangalore, INDIA, IN | 12/08/2021 |
| Data Engineer – VCA Data Engineering | Data Science/Data Engineering | Full-time | Bangalore, INDIA, IN | 12/08/2021 |
| Sr. Product Manager, Product, Visa Mobile Enablement Platform | Product/Solutions Management | Full-time | Bangalore, INDIA, IN | 12/08/2021 |
| Product Manager - DPS (Europe) (f/m/div.) | Product, Program, and Project Management (Non-Technical) | Full-time | Frankfurt, HE, DE | 12/08/2021 |
| Senior Product Manager - DPS (Europe) (f/m/div.) | Product, Program, and Project Management (Non-Technical) | Full-time | Frankfurt, HE, DE | 12/08/2021 |
| Product Training Specialist | Product/Solutions Management | Full-time | London, UNITED KINGDOM, GB | 12/08/2021 |
| Account Executive – UK Fintech and Enablers | Business Development | Full-time | London, UNITED KINGDOM, GB | 12/08/2021 |
| Senior Partner Manager, Loyalty Products | Business Development | Full-time | London, UNITED KINGDOM, GB | 12/08/2021 |
| Senior Software Engineer - Site Reliability Engineering | Software Development/Engineering | Full-time | Bangalore, INDIA, IN | 12/08/2021 |
| Senior Data Engineer | Software Development/Engineering | Full-time | Bangalore, INDIA, IN | 12/08/2021 |
| Director Cybersecurity Engineering | Software Development/Engineering | Full-time | Singapore, Singapore, SG | 12/08/2021 |
| Sr. Tech. Support Analyst | Information Technology | Full-time | Bangalore, INDIA, IN | 12/08/2021 |
| Sr. Systems Administrator – IRE Storage Services | Information Technology | Full-time | Singapore, Singapore, SG | 12/08/2021 |
| Technology Planning & Business Operations Associate Analyst | Product & Project Management (Technical) | Full-time | Foster City, CA, US | 12/08/2021 |
| Staff Software Engineer, Regional Solutions | Software Development & Engineering | Full-time | Singapore, SG | 12/08/2021 |
| Senior Software Engineer (Fullstack developer) | Software Development/Engineering | Full-time | Singapore, Singapore, SG | 12/08/2021 |
| Director, Sales Learning – Tools & Processes | Learning & Development | Full-time | Foster City, CA, US | 12/08/2021 |
| Director, Sales Learning – Tools & Processes | Learning & Development | Full-time | Ashburn, VA, US | 12/08/2021 |
| Director, Sales Learning – Tools & Processes | Learning & Development | Full-time | Denver, CO, US | 12/08/2021 |
| Director, Sales Learning – Tools & Processes | Learning & Development | Full-time | Miami, FL, US | 12/08/2021 |
| Director, Sales Learning – Tools & Processes | Learning & Development | Full-time | New York, NY, US | 12/08/2021 |
| Director, Sales Learning – Tools & Processes | Learning & Development | Full-time | Austin, TX, US | 12/08/2021 |
| Director, Sales Learning – Tools & Processes | Learning & Development | Full-time | Atlanta, GA, US | 12/08/2021 |
| Senior Application Support Analyst | Information Technology | Full-time | Austin, TX, US | 12/07/2021 |
| Application Support Analyst | Information Technology | Full-time | Atlanta, GA, US | 12/07/2021 |
| Senior Pricing Analyst | Strategy & Planning | Full-time | Miami, FL, US | 12/07/2021 |
| Associate Technical Support Analyst | Information Technology | Full-time | Atlanta, GA, US | 12/07/2021 |
| Sr. SW Engineer Software Engineering | Software Development/Engineering | Full-time | Foster City, CA, US | 12/07/2021 |
| Senior Manager, NA Visa Direct Sales Enablement & Go-to-Market | Product/Solutions Management | Full-time | San Francisco, CA, US | 12/07/2021 |
| Staff Systems Analyst- Agile environment, C++, C#, Node.js, Angular | Information Technology | Full-time | Austin, TX, US | 12/07/2021 |
| VP, PaaS - Enterprise Platforms | Software Development/Engineering | Full-time | Austin, TX, US | 12/07/2021 |
| Sr. Manager - Global Commercialization Strategy - Visa Direct | Product/Solutions Management | Full-time | Foster City, CA, US | 12/07/2021 |
| Senior Software Test Engineer |Digital Developer Platform | Software Development/Engineering | Full-time | Foster City, CA, US | 12/07/2021 |
| Senior Technical Staff Data Engineer - Data Platform | Software Development/Engineering | Full-time | Palo Alto, CA, US | 12/07/2021 |
| Senior Consultant Software Engineer, Mainframe-C, C++, Assembler experience in MVS | Software Development/Engineering | Full-time | Austin, TX, US | 12/07/2021 |
| Senior Director, B2B Acceptance Commercialization | Product/Solutions Management | Full-time | Foster City, CA, US | 12/07/2021 |
| Senior Director, B2B Acceptance Commercialization | Product/Solutions Management | Full-time | New York, NY, US | 12/07/2021 |
| Director Corporate Technology M&A Integration | Product & Project Management (Technical) | Full-time | Foster City, CA, US | 12/07/2021 |
| Senior Release Engineer | Software Development/Engineering | Full-time | Foster City, CA, US | 12/07/2021 |
| Associate | Digital Content & Communication Analyst | Product, Program, and Project Management (Non-Technical) | Full-time | Foster City, CA, US | 12/07/2021 |
| Associate Technical Support Analyst | Information Technology | Full-time | Reading, POST-BER, GB | 12/07/2021 |
| Sr. Software Engineer - Visa Research | Data Science/Data Engineering | Full-time | Atlanta, GA, US | 12/07/2021 |
| Technical Consultant Payment/Senior Sales Engineer | Sales | Full-time | Paris, FRANCE, FR | 12/07/2021 |
| Scrum Master (Analyst/Team Lead) | Product & Project Management (Technical) | Full-time | London, UNITED KINGDOM, GB | 12/07/2021 |
| Manager, Visa Direct Cross Border Remittances, Remittance Market Outreach | Consulting | Full-time | Austin, TX, US | 12/07/2021 |
| Staff Database Engineer, MSSQL | Software Development/Engineering | Full-time | Bangalore, INDIA, IN | 12/07/2021 |
| Senior Data Engineer - Java & Bigdata, Data Platform | Software Development/Engineering | Full-time | Bangalore, INDIA, IN | 12/07/2021 |
| Senior Manager, Strategy & Business Planning - Fixed Term Contract | Strategy & Planning | Full-time | Paris, FRANCE, FR | 12/07/2021 |
| Staff Data Engineer, Business Solutions - Data Product Development | Software Development & Engineering | Full-time | Bengaluru, KA, IN | 12/07/2021 |
| Sr. Software Engineer- Fullstack+Microservice | Software Development/Engineering | Full-time | Bangalore, INDIA, IN | 12/07/2021 |
| Director Fraud Risk, Visa Consulting & Analytics, Asia Pacific | Consulting | Full-time | Singapore, Singapore, SG | 12/07/2021 |
| Data Scientist, Data Products | Data Science/Data Engineering | Full-time | Bangalore, KA, IN | 12/07/2021 |
| Technical Account Manager | Product & Project Management (Technical) | Full-time | Tokyo, JAPAN, JP | 12/07/2021 |
| Corporate Communications Manager - CEE | Marketing & Communications | Full-time | Bucharest, ROMANIA, RO | 12/07/2021 |
| Manager, CyberSource AP Sales & Commercial Operations | Sales | Full-time | Singapore, Singapore, SG | 12/07/2021 |
| Cybersecurity Analyst | Software Development/Engineering | Full-time | Bangalore, INDIA, IN | 12/07/2021 |
| Sr. SW Engineer (Integrated circuit / chip card) | Software Development/Engineering | Full-time | Singapore, Singapore, SG | 12/07/2021 |
| Staff Software Engineer - Full Stack (Strategic Initiative) | Software Development/Engineering | Full-time | Singapore, Singapore, SG | 12/07/2021 |
| Senior Manager, Instalments, Product, SMT | Product/Solutions Management | Full-time | Singapore, Singapore, SG | 12/07/2021 |
| Manager, Products and Solutions, Global Clients - Singapore | Product/Solutions Management | Full-time | Singapore, Singapore, SG | 12/07/2021 |
| Risk Management Analyst | Risk & Security | Full-time | Bellevue, WA, US | 12/07/2021 |
| Staff Software Engineer | Software Development/Engineering | Full-time | Foster City, CA, US | 12/07/2021 |
| Senior Director Program Management- Data Product Development | Product & Project Management (Technical) | Full-time | Foster City, CA, US | 12/07/2021 |
| Director, Merchant Travel - Business Development | Business Development | Full-time | New York, NY, US | 12/06/2021 |
| Sr. Business Development Manager - Global Clients LAC | Business Development | Full-time | Miami, FL, US | 12/06/2021 |
| Sr. Software Engineer - Real Time Payments | Software Development/Engineering | Full-time | Foster City, CA, US | 12/06/2021 |
| Undergraduate Intern – UX Content Designer & Copywriter | UI/UX Design & Development | Intern | Austin, TX, US | 12/06/2021 |
| Sr. Software Engineer -Java, J2EE Programmer | Software Development & Engineering | Full-time | Austin, TX, US | 12/06/2021 |
| Sr. Software Engineer -Java, J2EE Programmer | Software Development & Engineering | Full-time | Austin, TX, US | 12/06/2021 |
| Sr. Design Researcher | Product/Solutions Management | Full-time | Austin, TX, US | 12/06/2021 |
| Senior Data Engineer, VCA Data Engineering | Data Architect/Engineering/Science | Full-time | Foster City, CA, US | 12/06/2021 |
| Associate Business Development Manager - Community FI Sales | Business Development | Full-time | Atlanta, GA, US | 12/06/2021 |
| Senior Data Engineer | Data Architect/Engineering/Science | Full-time | Foster City, CA, US | 12/06/2021 |
| Senior Manager, Global Data Science | Data Architect/Engineering/Science | Full-time | Foster City, CA, US | 12/06/2021 |
| Data Science Director | Data Analytics and Administration | Full-time | Arlington, VA, US | 12/06/2021 |
| Senior Data Scientist | Data Architect/Engineering/Science | Full-time | Arlington, VA, US | 12/06/2021 |
| Sr. Manager - Global Commercialization Strategy - Visa Direct | Product/Solutions Management | Full-time | San Francisco, CA, US | 12/06/2021 |
| Senior Manager, Enterprise Risk Business Partner | Risk & Security | Full-time | Atlanta, GA, US | 12/06/2021 |
| Senior Manager, Enterprise Risk Business Partner | Risk & Security | Full-time | Austin, TX, US | 12/06/2021 |
| Senior Manager, Enterprise Risk Business Partner | Risk & Security | Full-time | San Francisco, CA, US | 12/06/2021 |
| Senior Manager, Enterprise Risk Business Partner | Risk & Security | Full-time | New York, NY, US | 12/06/2021 |
| Staff Software Test Engineer | Quality Assurance | Full-time | Bangalore, KA, IN | 12/06/2021 |
| Undergraduate Intern, Global Design | UI/UX Design & Development | Intern | Austin, TX, US | 12/06/2021 |
| Lead System Architect | Identity and Access Mgmt - AM | Software Development/Engineering | Full-time | Austin, TX, US | 12/06/2021 |
| C++ Software Engineer | Software Development/Engineering | Full-time | Foster City, CA, US | 12/06/2021 |
| Staff Systems Engineer | Software Development/Engineering | Full-time | Austin, TX, US | 12/06/2021 |
| Undergraduate Intern, Innovation & Design | UI/UX Design & Development | Intern | Austin, TX, US | 12/06/2021 |
| Security Specialist - Pen Tester | Software Development/Engineering | Full-time | London, UNITED KINGDOM, GB | 12/06/2021 |
| Software Engineer | Software Development/Engineering | Full-time | London, POST-LON, GB | 12/06/2021 |
| Sr. Cybersecurity Analyst | Software Development/Engineering | Full-time | London, UNITED KINGDOM, GB | 12/06/2021 |
| Senior Software Engineer | Software Development/Engineering | Full-time | Reading, England, GB | 12/06/2021 |
| Chief Software Engineer | Software Development/Engineering | Full-time | Reading, UNITED KINGDOM, GB | 12/06/2021 |
| Sr. SW Engineer | Software Development/Engineering | Full-time | Bangalore, INDIA, IN | 12/06/2021 |
| Senior Software Engineer | Software Development/Engineering | Full-time | Bangalore, INDIA, IN | 12/06/2021 |
| Technical Account Analyst | Information Technology | Full-time | Pasay City, PHILIPPINES, PH | 12/06/2021 |
| Lead System Architect | Software Development/Engineering | Full-time | Bangalore, INDIA, IN | 12/06/2021 |
| Staff Software Engineer - Java, Microservices | Software Development/Engineering | Full-time | Bangalore, INDIA, IN | 12/06/2021 |
| Senior Data Scientist- Fraud Risk | Risk & Security | Full-time | Shanghai, CHINA, CN | 12/06/2021 |
| Manager, Data Products Solutioning and Development | Consulting | Full-time | Singapore, Singapore, SG | 12/06/2021 |
| Sr. Staff Research Scientist | Software Development/Engineering | Full-time | Atlanta, GA, US | 12/06/2021 |
| Lead Research Scientist | Software Development/Engineering | Full-time | Atlanta, GA, US | 12/06/2021 |
| Senior Director, People Business Partner | Human Resources | Full-time | Foster City, CA, US | 12/04/2021 |
| Cybersecurity Engineer | Software Development/Engineering | Full-time | Foster City, CA, US | 12/03/2021 |
| Sr. Financial Analyst | Finance/Accounting | Full-time | Mexico City, MEXICO, MX | 12/03/2021 |
| Strategy and Planning Manager | Strategy & Planning | Full-time | Bogota, COLOMBIA, CO | 12/03/2021 |
| Global Solutions Director, Visa Direct | Product/Solutions Management | Full-time | Miami, FL, US | 12/03/2021 |
| Global Solutions Director, Visa Direct | Product/Solutions Management | Full-time | San Francisco, CA, US | 12/03/2021 |
| Senior Data Scientist | Data Architect/Engineering/Science | Full-time | Atlanta, GA, US | 12/03/2021 |
| Senior Data Scientist | Data Architect/Engineering/Science | Full-time | Foster City, CA, US | 12/03/2021 |
| Staff Software Test Engineer, Cybersource | Software Development/Engineering | Full-time | Foster City, CA, US | 12/03/2021 |
| Director, Global Services Client Solution Architect | Product/Solutions Management | Full-time | Austin, TX, US | 12/03/2021 |
| Senior Consultant: Client Solution Architect | Product/Solutions Management | Full-time | Austin, TX, US | 12/03/2021 |
| Business Analyst, Product Operations | Strategy & Planning | Full-time | Foster City, CA, US | 12/03/2021 |
| Undergraduate Product Manager Intern, Global Buyer Products | Product Management (Technical) | Intern | Foster City, CA, US | 12/03/2021 |
| Product Manager – REST API & Developer Experience | Product/Solutions Management | Full-time | Bellevue, WA, US | 12/03/2021 |
| Product Analyst, Virtual Terminal | Product/Solutions Management | Full-time | Bellevue, WA, US | 12/03/2021 |
| Software Test Engineer - QA | Software Development/Engineering | Full-time | Highlands Ranch, CO, US | 12/03/2021 |
| VP, Community Segment | Sales | Full-time | Detroit, MI, US | 12/03/2021 |
| Systems Analyst, Product Reliability Engineering - Web applications | Information Technology | Full-time | Highlands Ranch, CO, US | 12/03/2021 |
| Product Manager | Product/Solutions Management | Full-time | Moscow, RUSSIAN FEDERATION, RU | 12/03/2021 |
| Implementation Specialist | Product, Program, and Project Management (Non-Technical) | Full-time | Singapore, Singapore, SG | 12/03/2021 |
| Head of Marketing – Central Eastern Europe | Marketing & Communications | Full-time | Warsaw, POLAND, PL | 12/03/2021 |
| Senior Director, Head of Marketing | Marketing & Communications | Full-time | Hong Kong, Hong Kong, HK | 12/03/2021 |
| Talent Acquisition Coordinator | Human Resources | Full-time | Singapore, Singapore, SG | 12/03/2021 |
| Cybersecurity Analyst | Software Development/Engineering | Full-time | Singapore, Singapore, SG | 12/03/2021 |
| SW Test Engineer - Tandem/Connex/Mainframe - Debit | Software Quality Assurance and Testing | Full-time | Highlands Ranch, CO, US | 12/03/2021 |
| Senior Software Engineer (C# .NET) | Software Development/Engineering | Full-time | Singapore, Singapore, SG | 12/03/2021 |
| Senior Software Engineer ( C# / .Net) | Software Development/Engineering | Full-time | Singapore, Singapore, SG | 12/03/2021 |
| Senior Technical Account Manager, Visa Digital Services | Client Services & Support | Full-time | Ashburn, VA, US | 12/03/2021 |
| Technical Account Manager, Visa Digital Services | Client Services & Support | Full-time | Austin, TX, US | 12/03/2021 |
| Technical Account Manager, Visa Digital Services | Client Services & Support | Full-time | Miami, FL, US | 12/02/2021 |
| Director Digital Performance | Marketing & Communications | Full-time | Miami, FL, US | 12/02/2021 |
| Compensation Analyst | Human Resources | Full-time | Austin, TX, US | 12/02/2021 |
| Senior Technical Support Analyst | Information Technology | Full-time | Bellevue, WA, US | 12/02/2021 |
| Sr. Business Development Manager | Business Development | Full-time | Santiago, CHILE, CL | 12/02/2021 |
| Undergraduate Intern, Digital Products VAS | Product/Solutions Management | Intern | Foster City, CA, US | 12/02/2021 |
| Business Development Manager | Business Development | Full-time | Santo Domingo, DOMINICAN REPUBLIC, DO | 12/02/2021 |
| Undergraduate Intern, Core Processing Platforms | Product/Solutions Management | Intern | Foster City, CA, US | 12/02/2021 |
| Business Development Manager | Business Development | Full-time | San Jose, COSTA RICA, CR | 12/02/2021 |
| Manager – Operational Risk & Controls Monitoring | Risk & Security | Full-time | London, UNITED KINGDOM, GB | 12/02/2021 |
| Program Manager - Cybersecurity | Cyber Security | Full-time | Ashburn, VA, US | 12/02/2021 |
| Software Engineer Director | Software Development/Engineering | Full-time | Austin, TX, US | 12/02/2021 |
| Program Manager (Technical) - Sr. Consultant level | Corporate IT | Product & Project Management (Technical) | Full-time | Austin, TX, US | 12/02/2021 |
| Pen Testing Specialist | Software Development/Engineering | Full-time | London, UNITED KINGDOM, GB | 12/02/2021 |
| Lead Pen Testing Specialist | Software Development/Engineering | Full-time | London, UNITED KINGDOM, GB | 12/02/2021 |
| Software Engineer - Sr. Consultant level - Mobile | Software Development & Engineering | Full-time | Poznań, Greater Poland Voivodeship, PL | 12/02/2021 |
| Software Engineer - Sr. Consultant level - Mobile (m/f/d) | Software Development/Engineering | Full-time | Munich, BY, DE | 12/02/2021 |
| Senior Business Development Manager - DPS (Europe) (F/M/DIV.) | Sales & Business Development | Full-time | Frankfurt, HE, DE | 12/02/2021 |
| Graduate Consultant Associate | Sales & Business Development | Full-time | Paris, IDF, FR | 12/02/2021 |
| Consultant (Card Issuance and Portfolio Conversion) | Consulting | Full-time | Frankfurt, GERMANY, DE | 12/02/2021 |
| Senior Sales Engineer | Sales | Full-time | Paris, FRANCE, FR | 12/02/2021 |
| Sr. Program Manager | Product & Project Management (Technical) | Full-time | Belfast, UNITED KINGDOM, GB | 12/02/2021 |
| Senior Manager, Business Development, Hunting Cluster | Account Management | Full-time | Moscow, RUSSIAN FEDERATION, RU | 12/02/2021 |
| Sr. Software Engineer - (Golang/Java) | Software Development/Engineering | Full-time | Bangalore, INDIA, IN | 12/02/2021 |
| Senior Software Engineer, DevSecOps | Software Development/Engineering | Full-time | Bangalore, INDIA, IN | 12/02/2021 |
| Technical Support Analyst - Windows 10 | IT Client/Customer Support | Full-time | Stockholm, Stockholm County, SE | 12/02/2021 |
| Senior Software Engineer | Software Development & Engineering | Full-time | Bengaluru, KA, IN | 12/02/2021 |
| Operations Executive | Strategy & Planning | Full-time | London, UNITED KINGDOM, GB | 12/02/2021 |
| Manager, Visa Consulting & Analytics | Consulting | Full-time | Tel Aviv, ISRAEL, IL | 12/02/2021 |
| Staff Software Engineer - Java / Go | Software Development/Engineering | Full-time | Bangalore, KA, IN | 12/02/2021 |
| Solutions Delivery Manager | Product/Solutions Management | Full-time | Moscow, RUSSIAN FEDERATION, RU | 12/02/2021 |
| Analyst, Third Party Lifecycle Management | Risk & Security | Full-time | Moscow, RUSSIAN FEDERATION, RU | 12/02/2021 |
| New Grad - Project Management Roles - Multiple Locations | Program and Project Management (Technical) | Full-time | Austin, TX, US | 12/02/2021 |
| Sr. Analyst, Visa Direct Global Solutions Strategy | Product/Solutions Management | Full-time | Miami, FL, US | 12/01/2021 |
| Analyst, Visa Direct Global Solutions Strategy | Product/Solutions Management | Full-time | Miami, FL, US | 12/01/2021 |
| Sr. Analyst, Visa Direct Global Solutions, Regional Solutioning & Enablement Expansion Strategy | Product/Solutions Management | Full-time | San Francisco, CA, US | 12/01/2021 |
| Analyst, Visa Direct Global Solutions Strategy | Product/Solutions Management | Full-time | San Francisco, CA, US | 12/01/2021 |
| Sr. Analyst, Visa Direct Global Solutions Strategy | Product/Solutions Management | Full-time | San Francisco, CA, US | 12/01/2021 |
| Technical Product Manager - Corporate IT | Product & Project Management (Technical) | Full-time | Austin, TX, US | 12/01/2021 |
| Senior Software Engineer, EMV Solutions - Visa Digital Developer Platform (VDDP) | Data Science/Data Engineering | Full-time | Foster City, CA, US | 12/01/2021 |
| Release Manager/Staff Release Engineer | Program and Project Management (Technical) | Full-time | Belfast, Northern Ireland, GB | 12/01/2021 |
| Sr. Sales Engineer | Sales | Full-time | Sao Paulo, BRAZIL, BR | 12/01/2021 |
| Product Management Director, Consent Management | Product/Solutions Management | Full-time | Arlington, VA, US | 12/01/2021 |
| Undergraduate Intern, Visa Developer Platform Operations | Product, Program, and Project Management (Non-Technical) | Intern | Foster City, CA, US | 12/01/2021 |
| Lead System Architect | Identity and Access Mgmt - AM | Software Development/Engineering | Full-time | Austin, TX, US | 12/01/2021 |
| Manager, Digital Partnerships | Business Development | Full-time | San Francisco, CA, US | 12/01/2021 |
| API Product Manager | Product/Solutions Management | Full-time | Foster City, CA, US | 12/01/2021 |
| SaaS Technical Support Analyst - Payments | Customer Service | Full-time | Reading, POST-BER, GB | 12/01/2021 |
| Senior Director, Commercialization & Partnerships | Business Development | Full-time | London, UNITED KINGDOM, GB | 12/01/2021 |
| Consultant SME (Commercial and Business Banking Practice) - Visa Consulting & Analytics | Client Consulting | Full-time | Paris, IDF, FR | 12/01/2021 |
| Sr. Software Test Engineer | Software Quality Assurance and Testing | Full-time | Singapore, Singapore, SG | 12/01/2021 |
| Systems Analyst | Information Technology | Full-time | Bangalore, INDIA, IN | 12/01/2021 |
| Systems Analyst- Java Apps Support | Information Technology | Full-time | Bangalore, INDIA, IN | 12/01/2021 |
| Director – Global Digital & Fintech Partnerships | Business Development | Full-time | Singapore, Singapore, SG | 12/01/2021 |
| Staff Systems Engineer | Software Development/Engineering | Full-time | Singapore, Singapore, SG | 12/01/2021 |
| Associate, Employee Relations | Human Resources | Full-time | Pasay City, PHILIPPINES, PH | 12/01/2021 |
| Business Development Manager | Business Development | Full-time | Sao Paulo, BRAZIL, BR | 12/01/2021 |
| Associate Business Analyst | Sales | Full-time | Bogota, COLOMBIA, CO | 12/01/2021 |
| Client Consulting Manager | Consulting | Full-time | Guatemala, Guatemala, GT | 11/30/2021 |
| Staff Design Researcher | Product/Solutions Management | Full-time | Austin, TX, US | 11/30/2021 |
| Director, New Issuer Sales | Business Development | Full-time | San Francisco, CA, US | 11/30/2021 |
| VP, Governance, Investigations & Training | Legal & Compliance | Full-time | New York, NY, US | 11/30/2021 |
| Software Test Engineer, Senior Consultant | Software Development/Engineering | Full-time | Atlanta, GA, US | 11/30/2021 |
| Head of Strategy, US Debit & Prepaid Product - Senior Director | Product/Solutions Management | Full-time | San Francisco, CA, US | 11/30/2021 |
| Senior Finance Manager – Turkish Speaking | Finance/Accounting | Full-time | Rotterdam, NETHERLANDS, NL | 11/30/2021 |
| Master's Intern, Design Research | UI/UX Design & Development | Full-time | Austin, TX, US | 11/30/2021 |
| Digital Production Specialist | Marketing & Communications | Full-time | Austin, TX, US | 11/30/2021 |
| Verticals - Acceptance Director | Business Development | Full-time | Miami, FL, US | 11/30/2021 |
| Staff Software Engineer | Software Development/Engineering | Full-time | Bangalore, KA, IN | 11/30/2021 |
| Senior Data Analyst - Supporting Audits | Finance/Accounting | Full-time | Bangalore, KA, IN | 11/30/2021 |
| Associate Business Development Manager - Community FI Sales | Business Development | Full-time | Charlotte, NC, US | 11/30/2021 |
| Graphic Presentation Designer | Marketing & Communications | Full-time | Foster City, CA, US | 11/30/2021 |
| Cybersecurity Operations Analyst, HSM - PKI - Cryptography | Software Development/Engineering | Full-time | London, UNITED KINGDOM, GB | 11/30/2021 |
| Sr. Data Scientist, Visa Consulting & Analytics, Vietnam | Data Science/Data Engineering | Full-time | Binh Thanh, VIETNAM, VN | 11/30/2021 |
| Database Administrator | Software Development/Engineering | Full-time | London, UNITED KINGDOM, GB | 11/30/2021 |
| Manager, Payments Consulting, Visa Consulting and Analytics, India and South Asia | Consulting | Full-time | Mumbai, INDIA, IN | 11/30/2021 |
| Senior Software Engineer – Full Stack (Strategic Initiative) | Software Development/Engineering | Full-time | Singapore, Singapore, SG | 11/30/2021 |
| Staff Software Engineer - Network Processing | Software Development/Engineering | Full-time | Bangalore, INDIA, IN | 11/30/2021 |
| Senior Staff Software Engineer | Software Development/Engineering | Full-time | Bangalore, INDIA, IN | 11/30/2021 |
| Senior Client Consulting Manager, Visa Consulting & Analytics, The Philippines and Guam | Consulting | Full-time | Makati City, PHILIPPINES, PH | 11/30/2021 |
| Senior Software Test Engineer | Software Development/Engineering | Full-time | Bangalore, KA, IN | 11/30/2021 |
| Senior Solutions Manager, Philippines and Guam | Product/Solutions Management | Full-time | Makati City, PHILIPPINES, PH | 11/30/2021 |
| VP, Community Segment | Sales | Full-time | San Francisco, CA, US | 11/29/2021 |
| VP, Community Segment | Sales | Full-time | Chicago, IL, US | 11/29/2021 |
| Staff Data Engineer | Pricing Platform and Revenue Data Pipelines | Software Development/Engineering | Full-time | Austin, TX, US | 11/29/2021 |
| Senior Data Engineer | Pricing Platform and Revenue Data Pipelines | Software Development/Engineering | Full-time | Austin, TX, US | 11/29/2021 |
| Product Manager, Digital Ticketing | Product/Solutions Management | Full-time | San Francisco, CA, US | 11/29/2021 |
| Senior Technical Staff Data Engineer - Data Platform | Software Development/Engineering | Full-time | Palo Alto, CA, US | 11/29/2021 |
| Strategic Sourcing Counsel | Legal & Compliance | Full-time | Foster City, CA, US | 11/29/2021 |
| Senior Software Engineer Test | Software Development/Engineering | Full-time | Austin, TX, US | 11/29/2021 |
| Strategic Sourcing Counsel | Legal & Compliance | Full-time | Austin, TX, US | 11/29/2021 |
| Staff Network Engineer | Software Development/Engineering | Full-time | Highlands Ranch, CO, US | 11/29/2021 |
| Senior Financial Systems Analyst, Reporting and Analytics | Finance/Accounting | Full-time | Foster City, CA, US | 11/29/2021 |
| Senior Manager - Internal Audit | Auditing | Full-time | London, England, GB | 11/29/2021 |
| Manager, Visa Crypto - Latin America and the Caribbean | Product/Solutions Management | Full-time | Miami, FL, US | 11/29/2021 |
| Senior Cybersecurity Engineer (WAF) | Software Development/Engineering | Full-time | Bangalore, INDIA, IN | 11/29/2021 |
| Manager, Research & Insights - Marketing CEMEA | Marketing & Communications | Full-time | Moscow, RUSSIAN FEDERATION, RU | 11/29/2021 |
| Security Architect, Product Architecture & Engineering | Software Development/Engineering | Full-time | London, POST-LON, GB | 11/29/2021 |
| Senior Software Engineer - Front End React/Angular | Software Development/Engineering | Full-time | Bangalore, KA, IN | 11/29/2021 |
| Senior Software Engineer (Java Backend) | Software Development/Engineering | Full-time | Bangalore, KA, IN | 11/29/2021 |
| Sr. SW Engineer | Software Development/Engineering | Full-time | Bangalore, INDIA, IN | 11/28/2021 |
| Lead Agility Coach - Agile Transformation | Product & Project Management (Technical) | Full-time | Foster City, CA, US | 11/27/2021 |
| Client Readiness Manager | Product, Program, and Project Management (Non-Technical) | Full-time | London, POST-LON, GB | 11/26/2021 |
| Regional Counsel - Bucharest or Warsaw | Legal & Compliance | Full-time | Bucharest, Bucharest, RO | 11/26/2021 |
| Senior Infrastructure Engineer - ESXi | Information Technology | Full-time | London, POST-LON, GB | 11/26/2021 |
| Sr. SW Engineer | Software Development/Engineering | Full-time | Bangalore, KA, IN | 11/26/2021 |
| Business Development Leader – Financial Institution Vietnam, Hanoi | Business Development | Full-time | Hoan Kiem Dis, VIETNAM, VN | 11/26/2021 |
| Staff Systems Engineer - Messaging | Software Development/Engineering | Full-time | Singapore, Singapore, SG | 11/26/2021 |
| Software Engineer - Sr. Consultant level (Full Stack Web Developer - 10+yrs Exp) | Software Development & Engineering | Full-time | Bengaluru, KA, IN | 11/26/2021 |
| Sourcing Manager | Finance/Accounting | Full-time | Mumbai, INDIA, IN | 11/26/2021 |
| Senior Internal Auditor | Auditing | Full-time | London, England, GB | 11/25/2021 |
| Technical Product Manager | Product & Project Management (Technical) | Full-time | Bengaluru, KA, IN | 11/25/2021 |
| Director – Cybersource Solutions Manager (CEMEA) | Product/Solutions Management | Full-time | Johannesburg, SOUTH AFRICA, ZA | 11/25/2021 |
| Consulting Summer Intern | Client Consulting | Full-time | Paris, IDF, FR | 11/25/2021 |
| Consulting Summer Intern | Client Consulting | Full-time | Frankfurt, HE, DE | 11/25/2021 |
| Systems Analyst | Information Technology | Full-time | Bangalore, KA, IN | 11/25/2021 |
| Manager, Data Engineer, CEMEA Visa Consulting and Analytics | Consulting | Full-time | Bangalore, INDIA, IN | 11/25/2021 |
| Client Care Analyst (Thai Speaking) | Customer Service | Full-time | Pasay City, PHILIPPINES, PH | 11/25/2021 |
| Client Care Analyst (Korean Speaking) | Customer Service | Full-time | Pasay City, PHILIPPINES, PH | 11/25/2021 |
| Client Care Analyst (Mandarin Speaking) | Customer Service | Full-time | Pasay City, PHILIPPINES, PH | 11/25/2021 |
| Commercialization Director, Visa Direct X Border | Product/Solutions Management | Full-time | Johannesburg, SOUTH AFRICA, ZA | 11/25/2021 |
| Sr. Software Test Automation Engineer - C#, Automation | Software Development/Engineering | Full-time | Bangalore, INDIA, IN | 11/25/2021 |
| Staff Systems Engineer | Software Development/Engineering | Full-time | Singapore, Singapore, SG | 11/25/2021 |
| Senior Consultant, Integrated Solutions | Software Development/Engineering | Full-time | Reading, UNITED KINGDOM, GB | 11/24/2021 |
| HR & Learning Technology Systems Architect | Software Development/Engineering | Full-time | Austin, TX, US | 11/24/2021 |
| Senior Finance Manager | Finance/Accounting | Full-time | London, UNITED KINGDOM, GB | 11/24/2021 |
| IT Operations Lead | Software Development/Engineering | Full-time | Rotterdam, NETHERLANDS, NL | 11/24/2021 |
| European Payroll Analyst | Human Resources | Full-time | Warsaw, Masovian Voivodeship, PL | 11/24/2021 |
| Sr.Systems Analyst | Software Development/Engineering | Full-time | Bengaluru, KA, IN | 11/24/2021 |
| Digital Partnerships Director | Business Development | Full-time | San Francisco, CA, US | 11/24/2021 |
| Copy of Senior Systems Architect - Visa Digital Developer Platform | Software Development & Engineering | Full-time | Austin, TX, US | 11/24/2021 |
| Senior Manager - Financial ERP Systems | Software Development/Engineering | Full-time | Austin, TX, US | 11/24/2021 |
| Release Train Consultant (Scaled Agile) - Visa Payments Limited (Consultant / Manager) | Product & Project Management (Technical) | Full-time | London, POST-LON, GB | 11/24/2021 |
| AML Monitoring Analyst - Crypto | Legal & Compliance | Full-time | Miami, FL, US | 11/24/2021 |
| SaaS Technical Support Engineer | Customer Service | Full-time | Reading, POST-BER, GB | 11/24/2021 |
| Implementation Analyst | Account Management | Full-time | Ashburn, VA, US | 11/24/2021 |
| Systems Analyst - Hadoop Apps Support | Information Technology | Full-time | Bangalore, KA, IN | 11/24/2021 |
| Manager – Operational Risk & Controls Monitoring | Risk & Security | Full-time | London, POST-LON, GB | 11/24/2021 |
| Merchant Sales and Solutions Summer Internship | Sales | Full-time | London, England, GB | 11/24/2021 |
| Relationship Account Manager (Fixed Term 10 months) | Sales | Full-time | Reading, UNITED KINGDOM, GB | 11/24/2021 |
| Head of Visa Consulting & Analytics, Hong Kong and Macau | Consulting | Full-time | Hong Kong, HK | 11/24/2021 |
| Senior Data Engineer | Data Science/Data Engineering | Full-time | Bangalore, INDIA, IN | 11/24/2021 |
| Sr. SW Engineer | Software Development/Engineering | Full-time | Bangalore, INDIA, IN | 11/24/2021 |
| Sr. Software Engineer - Android | Software Development/Engineering | Full-time | Beijing, CHINA, CN | 11/24/2021 |
| Commercialization & Solutioning Director | Product/Solutions Management | Full-time | Singapore, Singapore, SG | 11/24/2021 |
| Associate Technical Support Analyst | Operations | Full-time | Singapore, SG | 11/24/2021 |
| Staff SW Engineer - Development - OpenVisaNet | Software Development/Engineering | Full-time | Bangalore, KA, IN | 11/24/2021 |
| Staff Software Engineer (Information Security / Security Analysis and Data Protection) | Software Development/Engineering | Full-time | Singapore, Singapore, SG | 11/24/2021 |
| Business Operations Program Analyst | Product, Program, and Project Management (Non-Technical) | Full-time | Bangalore, INDIA, IN | 11/24/2021 |
| Business Operations Program Analyst | Product, Program, and Project Management (Non-Technical) | Full-time | Bangalore, INDIA, IN | 11/24/2021 |
| Senior Alliances Sales Engineer | Sales | Full-time | Austin, TX, US | 11/24/2021 |
| Director of Sourcing Strategy and Talent Intelligence | Human Resources | Full-time | Atlanta, GA, US | 11/24/2021 |
| Director | Unified Communications | Software Development/Engineering | Full-time | Foster City, CA, US | 11/24/2021 |
| Sr. Director - Digital Fraud Product Management | Product/Solutions Management | Full-time | Foster City, CA, US | 11/23/2021 |
| Sr. AppSec Engineer | Software Development/Engineering | Full-time | Austin, TX, US | 11/23/2021 |
| Staff Software Engineer |Corporate IT | Software Development/Engineering | Full-time | Austin, TX, US | 11/23/2021 |
| Director - Technology Workforce Planning & Procurement Governance | Strategy & Planning | Full-time | Foster City, CA, US | 11/23/2021 |
| Senior Financial Analyst, Corporate Functions Finance | Finance/Accounting | Full-time | Foster City, CA, US | 11/23/2021 |
| Senior Product Manager, Small and Medium Enterprises (SME) | Product/Solutions Management | Full-time | Milano, MI, IT | 11/23/2021 |
| Senior Financial Analyst - Client Incentive Operations | Finance | Full-time | Bengaluru, KA, IN | 11/23/2021 |
| Direct Client Services Readiness, Sr. Consultant | Account Management | Full-time | Ashburn, VA, US | 11/23/2021 |
| Pricing Strategy Manager | Strategy & Planning | Full-time | London, UNITED KINGDOM, GB | 11/23/2021 |
| Senior Business Development Manager, Merchant Sales & Acquiring | Account Management | Full-time | Brussels, BELGIUM, BE | 11/23/2021 |
| Client Consulting Analyst - Sydney | Consulting | Full-time | Sydney, AUSTRALIA, AU | 11/23/2021 |
| Acceptance Manager, Merchant Sales & Acquiring | Business Development | Full-time | Tbilisi, GEORGIA, GE | 11/23/2021 |
| Client Care Analyst - Bilingual Spanish & Portuguese | Customer Service | Full-time | Pasay City, PHILIPPINES, PH | 11/23/2021 |
| Client Care Analyst-Global Services | Customer Service | Full-time | Pasay City, PHILIPPINES, PH | 11/23/2021 |
| Staff Software Engineer- DotNet Fullstack | Software Development/Engineering | Full-time | Bangalore, INDIA, IN | 11/23/2021 |
| Sr. Cybersecurity Analyst | Software Development/Engineering | Full-time | Singapore, Singapore, SG | 11/23/2021 |
| Cybersecurity Analyst | Software Development/Engineering | Full-time | Singapore, Singapore, SG | 11/23/2021 |
| Sr. Software Engineer (Java Fullstack) | Software Development/Engineering | Full-time | Singapore, Singapore, SG | 11/23/2021 |
| Director, Technical Sales & Delivery Card Present Processing | Consulting | Full-time | Singapore, Singapore, SG | 11/23/2021 |
| Account Executive Business Solutions, Corporate Sales | Business Development | Full-time | San Francisco, CA, US | 11/23/2021 |
| Project Manager | Product & Project Management (Technical) | Full-time | Foster City, CA, US | 11/23/2021 |
| Senior Associate, Designer Operations | UI/UX Design & Development | Full-time | Miami, FL, US | 11/22/2021 |
| Senior Manager, Analytic Client Marketing (Data Science Consultant) | Marketing & Communications | Full-time | Miami, FL, US | 11/22/2021 |
| Data Scientist | Data Architect/Engineering/Science | Full-time | Atlanta, GA, US | 11/22/2021 |
| Staff SW Engineer Payment Security and Identity | Software Development/Engineering | Full-time | Austin, TX, US | 11/22/2021 |
| Senior Technical Project Manager | Corporate IT | Product & Project Management (Technical) | Full-time | Austin, TX, US | 11/22/2021 |
| Senior Sales Manager, Visa Direct platform | Sales & Business Development | Full-time | Moscow, RU | 11/22/2021 |
| Sr. Software Engineer (API Development) | Software Development/Engineering | Full-time | Singapore, Singapore, SG | 11/22/2021 |
| Head of Visa Consulting & Analytics, Japan | Consulting | Full-time | Tokyo, JAPAN, JP | 11/22/2021 |
| Director, Processor Sales Engineer | Product/Solutions Management | Full-time | Bangalore, INDIA, IN | 11/22/2021 |
| Tandem Applications Support Manager | Software Development/Engineering | Full-time | Highlands Ranch, CO, US | 11/22/2021 |
| Staff Engineer, DevSecOps | Software Development/Engineering | Full-time | Bangalore, INDIA, IN | 11/21/2021 |
| Sr. Consultant, DevSecOps | Software Development/Engineering | Full-time | Bangalore, INDIA, IN | 11/21/2021 |
| Staff Data Engineer | Software Development/Engineering | Full-time | Bangalore, INDIA, IN | 11/21/2021 |
| Sr SW Engineer | Software Development/Engineering | Full-time | Bangalore, INDIA, IN | 11/21/2021 |
| Engineering Manager, Development - Java ,Microservices , Distributed systems | Software Development/Engineering | Full-time | Bangalore, KA, IN | 11/21/2021 |
| Staff SW Engineer- ORMB Technical | Software Development/Engineering | Full-time | Bangalore, KA, IN | 11/21/2021 |
| Director B2B Acceptance | Business Development | Full-time | Miami, FL, US | 11/20/2021 |
| Senior Associate Counsel, New Payment Flows | Legal & Compliance | Full-time | San Francisco, CA, US | 11/19/2021 |
| Account Manager-Expansion | Account Management | Full-time | Lehi, UT, US | 11/19/2021 |
| Senior Software Engineer, DevOps | Software Development/Engineering | Full-time | Foster City, CA, US | 11/19/2021 |
| Systems Architect- Sr. Consultant | Software Development/Engineering | Full-time | Bellevue, WA, US | 11/19/2021 |
| Senior Staff Database Engineer | Software Development/Engineering | Full-time | Highlands Ranch, CO, US | 11/19/2021 |
| Senior Data Engineer | Corporate IT | Data Architect/Engineering/Science | Full-time | Austin, TX, US | 11/19/2021 |
| DevOps Engineering Summer Intern | Technology and Operations | Intern | London, England, GB | 11/19/2021 |
| Systems Analyst | Information Technology | Full-time | Ashburn, VA, US | 11/19/2021 |
| Senior Manager, Visa Direct Cluster Sales Leader, N&B | Sales & Business Development | Full-time | Copenhagen, DK | 11/19/2021 |
| Finance Specialist | Finance/Accounting | Full-time | Frankfurt, GERMANY, DE | 11/19/2021 |
| Staff Software Engineer - C# .NET | Software Development/Engineering | Full-time | Singapore, Singapore, SG | 11/19/2021 |
| SQL Developer | Software Development/Engineering | Full-time | Singapore, Singapore, SG | 11/19/2021 |
| Staff Software Engineer - Java | Software Development/Engineering | Full-time | Singapore, Singapore, SG | 11/19/2021 |
| Sr. Data Engineer | Software Development/Engineering | Full-time | Singapore, Singapore, SG | 11/19/2021 |
| BigFix Deployment Engineer - Sr. Cybersecurity Engineer | Software Development/Engineering | Full-time | Bangalore, INDIA, IN | 11/19/2021 |
| Staff Software Engineer - Data Product Development (multiple locations) | Software Development & Engineering | Full-time | Austin, TX, US | 11/19/2021 |
| Director, Crypto Solutions | Product, Program, and Project Management (Non-Technical) | Full-time | San Francisco, CA, US | 11/19/2021 |
| Lead Data Engineer - Visa Business Solutions - B2B | Software Development/Engineering | Full-time | Foster City, CA, US | 11/19/2021 |
| Financial Analyst, Technology FP&A | Finance/Accounting | Full-time | Foster City, CA, US | 11/18/2021 |
| Associate Counsel, Global Deals | Legal & Compliance | Full-time | Foster City, CA, US | 11/18/2021 |
| Software Engineer - Genesys | Software Development/Engineering | Full-time | Austin, TX, US | 11/18/2021 |
| Software Test Engineer, Senior Consultant - Mainframe, JCL, COBOL | Software Development/Engineering | Full-time | Austin, TX, US | 11/18/2021 |
| Staff Product Manager, Security Products | Product/Solutions Management | Full-time | Arlington, VA, US | 11/18/2021 |
| Sr. Data Engineer – Payment Systems Risk | Software Development/Engineering | Full-time | Austin, TX, US | 11/18/2021 |
| Sales Development Summer Intern | Sales & Business Development | Intern | Reading, England, GB | 11/18/2021 |
| Credit Settlement Risk Director | Risk | Full-time | São Paulo, SP, BR | 11/18/2021 |
| Staff Data Engineer - Payment Systems Risk | Software Development/Engineering | Full-time | Foster City, CA, US | 11/18/2021 |
| Senior Analyst, Sales Operations | Business Development | Full-time | Foster City, CA, US | 11/18/2021 |
| Program Administrator (US Program Compliance) | Product, Program, and Project Management (Non-Technical) | Full-time | Foster City, CA, US | 11/18/2021 |
| Software Engineering Intern or Working Student | Software Development/Engineering | Intern | Poznań, Greater Poland Voivodeship, PL | 11/18/2021 |
| Software Engineering Intern or Working Student | Software Development/Engineering | Intern | Munich, BY, DE | 11/18/2021 |
| Executive Administrator | Administrative | Full-time | San Francisco, CA, US | 11/18/2021 |
| Software Engineering Summer Intern | Software Development/Engineering | Intern | Basingstoke, England, GB | 11/18/2021 |
| Director, Regional Fintech Lead, Fintech Partnerships | Business Development | Full-time | London, UNITED KINGDOM, GB | 11/18/2021 |
| Staff SW Engineer - Reporting Platform/Java/Big Data | Software Development/Engineering | Full-time | Bangalore, INDIA, IN | 11/18/2021 |
| Senior Manager - Senior Consulting & Analytics Manager | Consulting | Full-time | Bucharest, ROMANIA, RO | 11/18/2021 |
| Senior Software Engineer (Site Reliability Engineering) | Software Development/Engineering | Full-time | Bangalore, KA, IN | 11/18/2021 |
| Senior Solutions manager – Digital Solutions | Product/Solutions Management | Full-time | Johannesburg, SOUTH AFRICA, ZA | 11/18/2021 |
| Sr. Staff, Design Researcher | UI/UX Design & Development | Full-time | Austin, TX, US | 11/17/2021 |
| Senior Software Engineer (B2B IAM) | Software Development/Engineering | Full-time | Austin, TX, US | 11/17/2021 |
| Senior Architect, IAM | Software Development/Engineering | Full-time | Foster City, CA, US | 11/17/2021 |
| Senior Business Process Improvement Analyst | Product & Project Management (Technical) | Full-time | Austin, TX, US | 11/17/2021 |
| Finance and Reporting Manager – Visa Consulting and Analytics | Client Consulting | Full-time | Miami, FL, US | 11/17/2021 |
| Staff Software Engineer - Java / Full Stack | Software Development & Engineering | Full-time | Atlanta, GA, US | 11/17/2021 |
| Staff Software Engineer Payments & Platform (Fullstack) | Software Development/Engineering | Full-time | Atlanta, GA, US | 11/17/2021 |
| Staff Software Engineer, Payment Security & Identity, Data Product Development | Software Development/Engineering | Full-time | Foster City, CA, US | 11/17/2021 |
| Pricing Analyst | Strategy & Planning | Full-time | Foster City, CA, US | 11/17/2021 |
| Director, Technology Operations | Risk & Security | Full-time | Austin, TX, US | 11/17/2021 |
| Director, NA Visa Direct - SMB payments | Product/Solutions Management | Full-time | San Francisco, CA, US | 11/17/2021 |
| Senior Insider Threat Analyst | Software Development/Engineering | Full-time | Ashburn, VA, US | 11/17/2021 |
| HR & Learning Systems Consultant, Strategy, Transformation & Innovation | Human Resources | Full-time | Austin, TX, US | 11/17/2021 |
| Director, People Systems - Data Analytics | Human Resources | Full-time | Austin, TX, US | 11/17/2021 |
| Buy Now Pay Later Partnerships, Senior Manager | Business Development | Full-time | London, UNITED KINGDOM, GB | 11/17/2021 |
| Senior Implementation Manager | Product, Program, and Project Management (Non-Technical) | Full-time | Kiev, UKRAINE, UA | 11/17/2021 |
| Client Support Specialist- Visa Payments Limited | Information Technology | Full-time | Pasay City, PHILIPPINES, PH | 11/17/2021 |
| Manager, Data Engineer, CEMEA Visa Consulting and Analytics | Consulting | Full-time | Moscow, RUSSIAN FEDERATION, RU | 11/17/2021 |
| Senior Release Engineer | Software Development/Engineering | Full-time | Singapore, Singapore, SG | 11/17/2021 |
| Technical Support Analyst | Information Technology | Full-time | Singapore, Singapore, SG | 11/17/2021 |
| Scrum Master | Product & Project Management (Technical) | Full-time | Foster City, CA, US | 11/17/2021 |
| Client Care Associate-Account Support Center | Customer Service | Full-time | Pasay City, PHILIPPINES, PH | 11/17/2021 |
| Senior Software Engineer | Software Development/Engineering | Full-time | Austin, TX, US | 11/17/2021 |
| Data Science Director, Visa Consulting & Analytics, Vietnam | Data Science/Data Engineering | Full-time | Binh Thanh, VIETNAM, VN | 11/17/2021 |
| Integration Consultant, Risk M&A and Integration, Enterprise Risk | Risk & Security | Full-time | Ashburn, VA, US | 11/17/2021 |
| Director, Deals and Sales Enablement | Sales | Full-time | Foster City, CA, US | 11/16/2021 |
| Senior Director - Crypto | Software Development/Engineering | Full-time | Foster City, CA, US | 11/16/2021 |
| Executive Administrator | Administrative | Full-time | Foster City, CA, US | 11/16/2021 |
| Senior Software Engineer | Software Development/Engineering | Full-time | Foster City, CA, US | 11/16/2021 |
| New Grad - Software Test Engineers - Multiple Locations | Software Quality Assurance and Testing | Full-time | Austin, TX, US | 11/16/2021 |
| Software Test Engineer | Software Development/Engineering | Full-time | London, England, GB | 11/16/2021 |
| Senior Technical Sourcer | Human Resources | Full-time | Atlanta, GA, US | 11/16/2021 |
| Senior Technical Sourcer | Human Resources | Full-time | Highlands Ranch, CO, US | 11/16/2021 |
| Senior Technical Recruiter | Human Resources | Full-time | Highlands Ranch, CO, US | 11/16/2021 |
| Senior Technical Recruiter | Human Resources | Full-time | Atlanta, GA, US | 11/16/2021 |
| Senior Technical Recruiter | Human Resources | Full-time | Foster City, CA, US | 11/16/2021 |
| Sr. Manager | Software Development/Engineering | Full-time | Foster City, CA, US | 11/16/2021 |
| Senior Sales Director, U.S. FI Sales - Cobrand | Sales & Business Development | Full-time | Wilmington, DE, US | 11/16/2021 |
| Inside Sales Enablement Manager | Sales | Full-time | Rotterdam, NETHERLANDS, NL | 11/16/2021 |
| Senior Sales Director, U.S. FI Sales - Cobrand | Sales & Business Development | Full-time | New York, NY, US | 11/16/2021 |
| Senior Sales Director, U.S. FI Sales - Cobrand | Learning & Development | Full-time | New York, NY, US | 11/16/2021 |
| Senior Sales Director, U.S. FI Sales - Cobrand | Learning & Development | Full-time | Wilmington, DE, US | 11/16/2021 |
| Senior Manager, Visa Direct Specialized Sales | Business Development | Full-time | Guatemala, Guatemala, GT | 11/16/2021 |
| Senior Manager, Network Partner Enablement | Business Development | Full-time | Miami, FL, US | 11/16/2021 |
| Client Marketing Manager | Marketing & Communications | Full-time | Quito, ECUADOR, EC | 11/16/2021 |
| Data Analytics Manager, Digital Products Performance | Account Management | Full-time | Rotterdam, NETHERLANDS, NL | 11/16/2021 |
| Product Owner- Payments | Product Management (Technical) | Full-time | London, England, GB | 11/16/2021 |
| Staff Product Manager, Visa Risk Manager | Product/Solutions Management | Full-time | Arlington, VA, US | 11/16/2021 |
| Director, Product - North America Innovation & Design | Product/Solutions Management | Full-time | San Francisco, CA, US | 11/16/2021 |
| Lead Software Engineer | Software Development/Engineering | Full-time | Bangalore, KA, IN | 11/16/2021 |
| Product Manager, Identity Products | Product/Solutions Management | Full-time | Atlanta, GA, US | 11/16/2021 |
| Product Manager, Identity Products | Product/Solutions Management | Full-time | Miami, FL, US | 11/16/2021 |
| Sr. Software Engineer | Software Development/Engineering | Full-time | Bengaluru, KA, IN | 11/16/2021 |
| Head of Business Development & Portfolio Management (Banks & Remitters) | Business Development | Full-time | Singapore, Singapore, SG | 11/16/2021 |
| Integration Specialist, Innovation | Software Development/Engineering | Full-time | London, UNITED KINGDOM, GB | 11/16/2021 |
| Infrastructure Network Services Engineer | Software Development/Engineering | Full-time | London, UNITED KINGDOM, GB | 11/16/2021 |
| Senior Cybersecurity Engineer - Architect | Software Development/Engineering | Full-time | Bangalore, INDIA, IN | 11/16/2021 |
| Cybersecurity Engineer | Software Development/Engineering | Full-time | Bangalore, INDIA, IN | 11/16/2021 |
| Senior Cybersecurity Engineer - Architect | Software Development/Engineering | Full-time | Bangalore, INDIA, IN | 11/16/2021 |
| Cybersecurity Engineer - Crypto Operations | Software Development/Engineering | Full-time | Bangalore, INDIA, IN | 11/16/2021 |
| Cybersecurity Engineer | Software Development/Engineering | Full-time | Bangalore, INDIA, IN | 11/16/2021 |
| Senior Cybersecurity Engineer - Dev & QA | Software Development/Engineering | Full-time | Bangalore, INDIA, IN | 11/16/2021 |
| Cybersecurity Engineer - Ethical Hacking | Software Development/Engineering | Full-time | Bangalore, INDIA, IN | 11/16/2021 |
| Senior Cybersecurity Engineer | Software Development/Engineering | Full-time | Bangalore, INDIA, IN | 11/16/2021 |
| Staff Software Engineer- Fullstack | Software Development/Engineering | Full-time | Bangalore, INDIA, IN | 11/16/2021 |
| Senior Data Science Lead, New Zealand and South Pacific, Visa Consulting & Analytics | Data Science/Data Engineering | Full-time | Auckland, NEW ZEALAND, NZ | 11/16/2021 |
| Staff Software Engineer - Network Processing -Java, Linux, REST, JSON and XML | Software Development & Engineering | Full-time | Highlands Ranch, CO, US | 11/16/2021 |
| Staff Data Engineer | Software Development/Engineering | Full-time | Austin, TX, US | 11/16/2021 |
| Senior Staff Data Engineer | Software Development/Engineering | Full-time | Austin, TX, US | 11/16/2021 |
| Senior Technical Sourcer | Human Resources | Full-time | Austin, TX, US | 11/15/2021 |
| Senior Technical Recruiter | Human Resources | Full-time | Austin, TX, US | 11/15/2021 |
| Staff Data Engineer | Software Development/Engineering | Full-time | Foster City, CA, US | 11/15/2021 |
| Software Engineering Graduate | Software Development/Engineering | Intern | Basingstoke, England, GB | 11/15/2021 |
| Sr. Data Engineer | Data Architect/Engineering/Science | Full-time | Bengaluru, KA, IN | 11/15/2021 |
| Senior Software Engineer 2 | Software Development/Engineering | Full-time | Foster City, CA, US | 11/15/2021 |
| Senior Data Engineer - Visa Research | Software Development & Engineering | Full-time | Austin, TX, US | 11/15/2021 |
| Sr. Staff SW Engineer-SDLC and SQA | Software Development/Engineering | Full-time | Austin, TX, US | 11/15/2021 |
| Solutions Manager - DPS (Europe) (f/m/div.) | Product, Program, and Project Management (Non-Technical) | Full-time | Frankfurt, HE, DE | 11/15/2021 |
| Finance Systems Manager - Reporting & Analytics | Finance/Accounting | Full-time | Bangalore, KA, IN | 11/15/2021 |
| Business Development Leader (Director) | Business Development | Full-time | Mumbai, INDIA, IN | 11/15/2021 |
| Senior Business Intelligence Developer - Visa Payments Ltd | Finance/Accounting | Full-time | London, POST-LON, GB | 11/15/2021 |
| Account Manager, Client Services | Legal & Compliance | Full-time | Minsk Office, BELARUS, BY | 11/15/2021 |
| Systems Analyst | Information Technology | Full-time | Bangalore, INDIA, IN | 11/15/2021 |
| Sr. Software Test Engineer | Software Development/Engineering | Full-time | Singapore, Singapore, SG | 11/15/2021 |
| Technical Program Management Analyst – Infrastructure Design and Provisioning | Product & Project Management (Technical) | Full-time | Singapore, Singapore, SG | 11/15/2021 |
| Senior Project Analyst | Product, Program, and Project Management (Non-Technical) | Full-time | Bangalore, INDIA, IN | 11/15/2021 |
| Sr Software Engineer – Full stack | Software Development/Engineering | Full-time | Bangalore, KA, IN | 11/15/2021 |
| Senior Performance Engineer | Software Development/Engineering | Full-time | Bangalore, INDIA, IN | 11/15/2021 |
| Employee Relations Analyst | Human Resources | Full-time | Singapore, SG | 11/15/2021 |
| Product Management Director, Visa Token Service | Product/Solutions Management | Full-time | Foster City, CA, US | 11/15/2021 |
| Director, Visa Consulting & Analytics, AuNZSP (Sydney-based) | Consulting | Full-time | Sydney, AUSTRALIA, AU | 11/14/2021 |
| Sr. Software Engineer - .Net Full Stack | Software Development/Engineering | Full-time | Highlands Ranch, CO, US | 11/14/2021 |
| Global Business Operations & Communications Director | Strategy & Planning | Full-time | San Francisco, CA, US | 11/12/2021 |
| Chief Software Engineer and Solution Architect (REF33925O) | Software Development & Engineering | Full-time | Foster City, CA, US | 11/12/2021 |
| Technical Product Manager - Visa Direct | Product Management (Technical) | Full-time | Austin, TX, US | 11/12/2021 |
| Staff Systems Engineer | Corporate IT | Software Development/Engineering | Full-time | Austin, TX, US | 11/12/2021 |
| Associate Technical Support Analyst | Information Technology | Full-time | Foster City, CA, US | 11/12/2021 |
| Summer Intern - Software Engineering and Testing | Software Development/Engineering | Intern | Reading, England, GB | 11/12/2021 |
| Senior Software Engineer, Performance and Chaos Engineering | Software Development/Engineering | Full-time | Foster City, CA, US | 11/12/2021 |
| Software Engineering and Testing Graduate | Software Development/Engineering | Full-time | Reading, England, GB | 11/12/2021 |
| Client implementation Lead | Product, Program, and Project Management (Non-Technical) | Full-time | Rotterdam, NETHERLANDS, NL | 11/12/2021 |
| Director, Visa Direct Sales Leader, Strategic Deals & Enablers | Business Development | Full-time | London, UNITED KINGDOM, GB | 11/12/2021 |
| Senior Manager, Visa Direct Cluster Sales Leader, N&B | Business Development | Full-time | Stockholm, SWEDEN, SE | 11/12/2021 |
| Copy of Sourcing Recruiter, Tech/Non-Tech (Full-time & Contractor opportunities) | Human Resources | Full-time | Flexible, UNITED STATES, US | 11/12/2021 |
| Sr. Cybersecurity Engineer (Database Security and Activity Monitoring) | Software Development/Engineering | Full-time | Bangalore, INDIA, IN | 11/12/2021 |
| Senior Cybersecurity Engineer | Software Development/Engineering | Full-time | Bangalore, KA, IN | 11/12/2021 |
| Crypto Solutions, Senior Manager | Product/Solutions Management | Full-time | Berlin, GERMANY, DE | 11/12/2021 |
| Senior Technical Acceptance Consultant | Client Services & Support | Full-time | Paris, IDF, FR | 11/12/2021 |
| Scrum Master | Product & Project Management (Technical) | Full-time | Singapore, Singapore, SG | 11/12/2021 |
| Technology Product Manager - Software Development | Software Development/Engineering | Full-time | London, POST-LON, GB | 11/12/2021 |
| Learning Director, Product College (Cybersource/ANET, MS&A and DPS) | Learning & Development | Full-time | Foster City, CA, US | 11/12/2021 |
| Senior Software Engineer | Software Development/Engineering | Full-time | Bangalore, KA, IN | 11/12/2021 |
| Senior Software Engineer | Software Development/Engineering | Full-time | Bangalore, KA, IN | 11/12/2021 |
| Staff Data Engineer | Software Development/Engineering | Full-time | Bangalore, INDIA, IN | 11/12/2021 |
| Senior Data Engineer | Data Architect/Engineering/Science | Full-time | Bengaluru, KA, IN | 11/12/2021 |
| Lead Data Engineer (Director Level) - Data Platform - Data as a Service (DaaS) | Data Architect/Engineering/Science | Full-time | Bengaluru, KA, IN | 11/12/2021 |
| Merchant Solutions Director | Consulting | Full-time | San Francisco, CA, US | 11/11/2021 |
| Merchant Solutions Director | Consulting | Full-time | Foster City, CA, US | 11/11/2021 |
| Senior Manager, Product & Client Solutioning Lead | Product/Solutions Management | Full-time | Austin, TX, US | 11/11/2021 |
| Senior Manager, North America Digital Product | Product/Solutions Management | Full-time | San Francisco, CA, US | 11/11/2021 |
| Product Marketing Director - Visa Government Solutions | Marketing & Communications | Full-time | London, POST-LON, GB | 11/11/2021 |
| Financial Analyst | Finance | Full-time | Foster City, CA, US | 11/11/2021 |
| Senior Manager, Technical Accounting & SEC Reporting | Finance/Accounting | Full-time | Foster City, CA, US | 11/11/2021 |
| Senior Analyst, Cybersecurity Audit and Compliance (GRC) | Software Development/Engineering | Full-time | Austin, TX, US | 11/11/2021 |
| Senior DevOps Engineer | Software Development/Engineering | Full-time | Reading, POST-BER, GB | 11/11/2021 |
| DevOps Engineer | Software Development/Engineering | Full-time | Reading, UNITED KINGDOM, GB | 11/11/2021 |
| Senior Risk Manager, Visa Consulting & Analytics | Consulting | Full-time | Johannesburg, SOUTH AFRICA, ZA | 11/11/2021 |
| Client Care Analyst - Technical Trainer | Customer Service | Full-time | Pasay City, PHILIPPINES, PH | 11/11/2021 |
| Senior Processing Solutions Manager, Japan | Product/Solutions Management | Full-time | Tokyo, JAPAN, JP | 11/11/2021 |
| Leadership Senior Learning Experience Designer | Learning & Development | Full-time | Foster City, CA, US | 11/11/2021 |
| Director, Sales Engineering | Business Development | Full-time | San Francisco, CA, US | 11/11/2021 |
| Software Engineer Sr. Consultant - Open VisaNet | Software Development/Engineering | Full-time | Foster City, CA, US | 11/11/2021 |
| Senior System Analyst | Information Technology | Full-time | Austin, TX, US | 11/10/2021 |
| Sr. SW Engineer (DevOps) | Software Development/Engineering | Full-time | Foster City, CA, US | 11/10/2021 |
| Senior Product Manager, Loyalty | Product/Solutions Management | Full-time | Foster City, CA, US | 11/10/2021 |
| Sr. Product Manager | Product/Solutions Management | Full-time | Arlington, VA, US | 11/10/2021 |
| Director, Product - North America Innovation & Design | Product/Solutions Management | Full-time | New York, NY, US | 11/10/2021 |
| Technical Client Care Consultant - Account Support Center | Customer Service | Full-time | Atlanta, GA, US | 11/10/2021 |
| Senior Director, Digital Partnerships | Business Development | Full-time | San Francisco, CA, US | 11/10/2021 |
| Director Sales Engineering | Sales & Business Development | Full-time | Foster City, CA, US | 11/10/2021 |
| Lead Data Engineer | Software Development/Engineering | Full-time | Foster City, CA, US | 11/10/2021 |
| Senior Director, Cybersecurity Engineering & Operations | Software Development/Engineering | Full-time | Atlanta, GA, US | 11/10/2021 |
| Senior Software Engineer |Technology Platform | Software Development/Engineering | Full-time | Foster City, CA, US | 11/10/2021 |
| Senior Software Engineer | Technology Platform | Software Development/Engineering | Full-time | Foster City, CA, US | 11/10/2021 |
| People Business Partner, HR Manager | Human Resources | Full-time | Bogota, COLOMBIA, CO | 11/10/2021 |
| Sr. Software Engineer | Software Development/Engineering | Full-time | Bangalore, INDIA, IN | 11/10/2021 |
| Senior Software Engineer - Cybersource Platform | Software Development/Engineering | Full-time | Bangalore, INDIA, IN | 11/10/2021 |
| Solutions Manager, RTX (Real Time Payments) | Product/Solutions Management | Full-time | London, UNITED KINGDOM, GB | 11/10/2021 |
| Staff Software Engineer (Java, Spring, REST) | Software Development & Engineering | Full-time | Bengaluru, KA, IN | 11/10/2021 |
| Systems Analyst- Product Reliability Engineering | Information Technology | Full-time | Bangalore, KA, IN | 11/10/2021 |
| Staff SW Test Engineer - Network Processing | Software Development/Engineering | Full-time | Bangalore, INDIA, IN | 11/10/2021 |
| Sr Software Engineer - Network Processing | Software Development & Engineering | Full-time | Bengaluru, KA, IN | 11/10/2021 |
| Sr. SW Engineer | Software Development/Engineering | Full-time | Bangalore, KA, IN | 11/10/2021 |
| Sr. Business Development Manager, Cybersource | Business Development | Full-time | Taipei, TAIWAN, TW | 11/10/2021 |
| Senior Cybersecurity Engineer | Software Development/Engineering | Full-time | Bangalore, KA, IN | 11/10/2021 |
| Marketing Analyst, Performance | Marketing & Communications | Full-time | Austin, TX, US | 11/10/2021 |
| Strategic Sourcing Analyst – Marketing | Finance/Accounting | Full-time | Foster City, CA, US | 11/10/2021 |
| MBA Intern- Visa Global Finance | Finance | Intern | Foster City, CA, US | 11/09/2021 |
| Director, North America Acceptance Risk | Risk & Security | Full-time | Atlanta, GA, US | 11/09/2021 |
| Senior Technical Product Manager | Product Management (Technical) | Full-time | Belfast, Northern Ireland, GB | 11/09/2021 |
| Staff Software Engineer | Software Development/Engineering | Full-time | Belfast, ANT, GB | 11/09/2021 |
| Manager (Sr. Data Scientist) Marketing Analytics | Marketing & Communications | Full-time | Sao Paulo, BRAZIL, BR | 11/09/2021 |
| Senior Software Engineer | Software Development/Engineering | Full-time | Foster City, CA, US | 11/09/2021 |
| Senior Data Engineer, Big Data - Data Platform | Software Development/Engineering | Full-time | Palo Alto, CA, US | 11/09/2021 |
| Staff Systems Analyst- Agile environment, C++, C#, Node.js, Angular | Information Technology | Full-time | Austin, TX, US | 11/09/2021 |
| Senior Finance Manager - Controllership - Polish Speaking | Finance | Full-time | Rotterdam, ZH, NL | 11/09/2021 |
| Data Operations Engineer – VCA Data Engineering | Data Science/Data Engineering | Full-time | Bangalore, INDIA, IN | 11/09/2021 |
| Technical Program Manager (Solutions and Infrastructure Design) | Software Development/Engineering | Full-time | Singapore, Singapore, SG | 11/09/2021 |
| Consulting Manager | Consulting | Full-time | Kiev, UKRAINE, UA | 11/09/2021 |
| Senior Solutions Manager, Open Banking | Product/Solutions Management | Full-time | Singapore, Singapore, SG | 11/09/2021 |
| Senior Client Consulting Manager | Consulting | Full-time | Johannesburg, SOUTH AFRICA, ZA | 11/09/2021 |
| Lead System Architect | Software Development/Engineering | Full-time | Bangalore, INDIA, IN | 11/09/2021 |
| Senior Software Test Engineer | Software Development/Engineering | Full-time | Bangalore, KA, IN | 11/09/2021 |
| Senior Software Test Engineer | Software Development/Engineering | Full-time | Bangalore, KA, IN | 11/09/2021 |
| Senior Software Test Engineer | Software Development/Engineering | Full-time | Bangalore, KA, IN | 11/09/2021 |
| Senior Software Test Engineer | Software Development/Engineering | Full-time | Bangalore, KA, IN | 11/09/2021 |
| Senior Software Test Engineer | Software Development/Engineering | Full-time | Bangalore, KA, IN | 11/09/2021 |
| Senior Software Test Engineer | Software Development/Engineering | Full-time | Bangalore, KA, IN | 11/09/2021 |
| Senior Software Test Engineer | Software Development/Engineering | Full-time | Bangalore, KA, IN | 11/09/2021 |
| Senior Software Test Engineer | Software Development/Engineering | Full-time | Bangalore, KA, IN | 11/09/2021 |
| Senior Software Test Engineer | Software Development/Engineering | Full-time | Bangalore, KA, IN | 11/09/2021 |
| Senior Software Test Engineer | Software Development/Engineering | Full-time | Bangalore, KA, IN | 11/09/2021 |
| Implementation Analyst - LAC | Client Services & Support | Full-time | Mexico City, CDMX, MX | 11/09/2021 |
| Senior Business Development Manager, Merchant Sales & Acquiring | Business Development | Full-time | Taipei, TAIWAN, TW | 11/09/2021 |
| Consultant, Quality Control Program | Legal & Compliance | Full-time | Pasay City, PHILIPPINES, PH | 11/09/2021 |
| Sr. Director, Compliance Operations | Legal & Compliance | Full-time | Pasay City, PHILIPPINES, PH | 11/09/2021 |
| Sr. Business Development Manager | Business Development | Full-time | Ashburn, VA, US | 11/09/2021 |
| Early Career Team Lead | Human Resources | Full-time | Singapore, Singapore, SG | 11/09/2021 |
| Staff Software Engineer - Network Processing -Java, Linux, REST, JSON and XML | Software Development & Engineering | Full-time | Highlands Ranch, CO, US | 11/08/2021 |
| Sr. Software Engineer - Java, Linux, REST, JSON and XML | Software Development & Engineering | Full-time | Highlands Ranch, CO, US | 11/08/2021 |
| Sr. Software Engineer - Java, Linux, REST, JSON and XML | Software Development & Engineering | Full-time | Foster City, CA, US | 11/08/2021 |
| Senior Staff Mainframe Software Engineer -VB.NET, ASP.NET, COBOL, CICS, DB2, JCL | Software Development/Engineering | Full-time | Austin, TX, US | 11/08/2021 |
This is a list of all job opening in Visa Inc.
Don't see a career that matches you? Sign up for job alerts to get notified of open positions at Visa!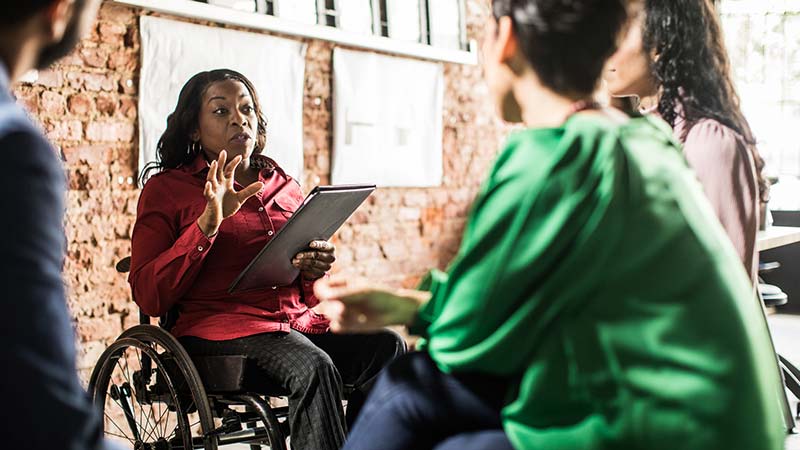 Everyone belongs, everyone accepted
We're taking action to promote diversity of thought, culture and background through programs and recruiting efforts that advance equality across our organization.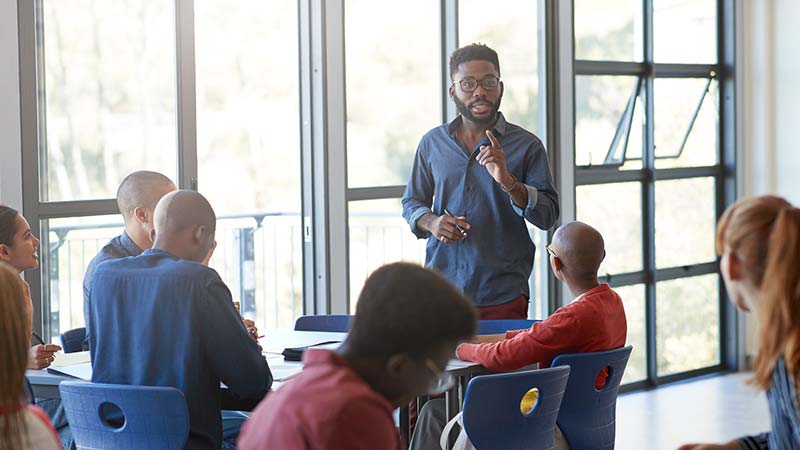 Leading with integrity

Our six leadership principles guide the way we act and the way we lead, creating a culture that enables every employee to have a chance at success.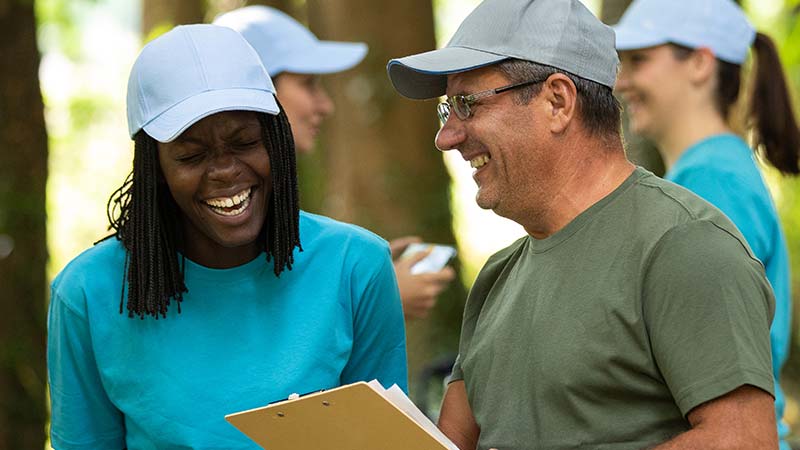 Making the world better

Everything we do, from protecting our planet to supporting small businesses, is possible with a team of employees who care about making a difference.

Visa participates in the E-Verify program in certain locations.
Universal acceptance for everyone, everywhere is at the heart of our company. We promote diversity of thought, culture and background, which connects the entire Visa family. As such, Visa is proud to be an Equal Opportunity Employer. We do not discriminate on the basis of race, color, ancestry, national origin, religion or religious creed, mental or physical disability, medical condition, genetic information, sex (including pregnancy, childbirth, and related medical conditions), sexual orientation, gender identity, gender expression, age, marital status, military or veteran status, citizenship, or other characteristic protected by state or federal law or local ordinance.
Read Visa's Equal Employment Opportunity Policy and EEO is the Law to learn more.