Visa Checkout makes paying online easy and more convenient for your cardholders
Faster checkout using only a username and password

Free service for issuers, merchants, and cardholders

Checkout process in as few as 3-clicks

Signing up is simple and secure
Works across smartphones, tablets, laptops or desktops
Works with any major credit or debit card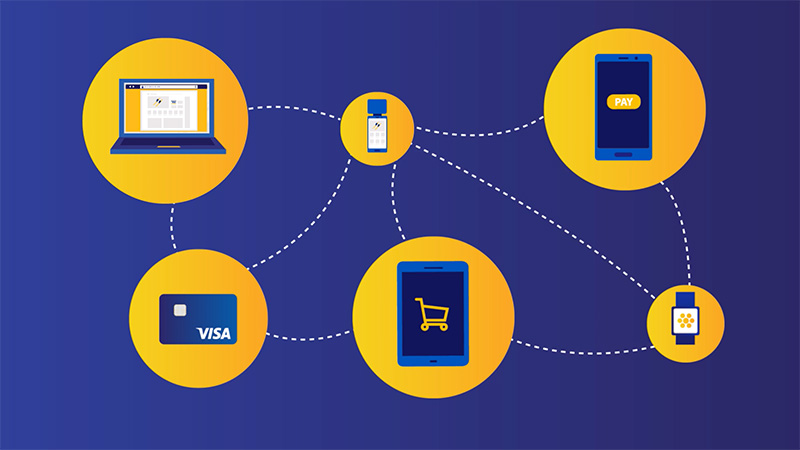 Increases your payment volume
Visa Checkout enables you to offer your cardholders a simple and secure way to shop and buy immediately, facilitating more ecommerce spending.
Increase conversion
Visa Checkout's single sign-on makes it even easier for customers to checkout, capturing sales that would otherwise be lost.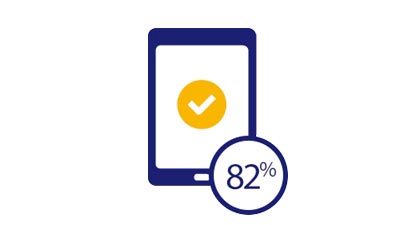 82% of enrolled Visa Checkout customers completed transactions from the shopping cart in 2017¹ .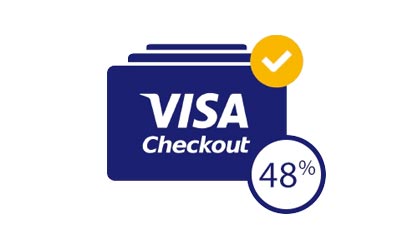 In 2015, there were 48% more transactions with Visa Checkout buyers across all e-commerce sites regardless of checkout option used² .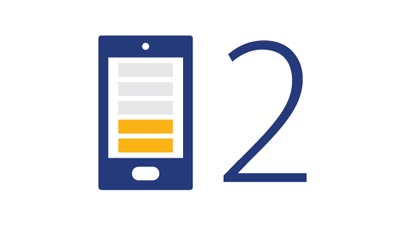 Reducing the number of form fields during checkout can help eliminate a key reason for abandonment. An estimated 27% of shoppers feel the checkout process is too long and complicated³ . Visa Checkout enrolled users can checkout with as few as 2 form fields.
¹ Based on internal Visa product data derived from over 21+ million Visa Checkout accounts in 26 markets across desktop, tablet, and mobile web (native mobile app/SDK data not included) measuring purchases from over 300,000+ Visa Checkout merchants around the world for a six month period from Dec 2016-May 2017.


² Source: comScore 2015 Visa Checkout study, commissioned by Visa. Based on data derived from the comScore research panel of one million U.S. PC/laptop users measuring panelists' purchases across all e-commerce domains comparing transactions among Visa Checkout buyers versus all buyers, June-Dec. 2015.

³ Source: Baymard Institute, E-Commerce Usability: Checkout, Sept. 2016.
Recognizing the increasing shift to digital commerce, BB&T found Visa Checkout to be the solution that can deliver results. Read the BB&T case study on how after implementation, BB&T was able to drive incremental volume returning 117% year-over-year increase in Visa Checkout clients.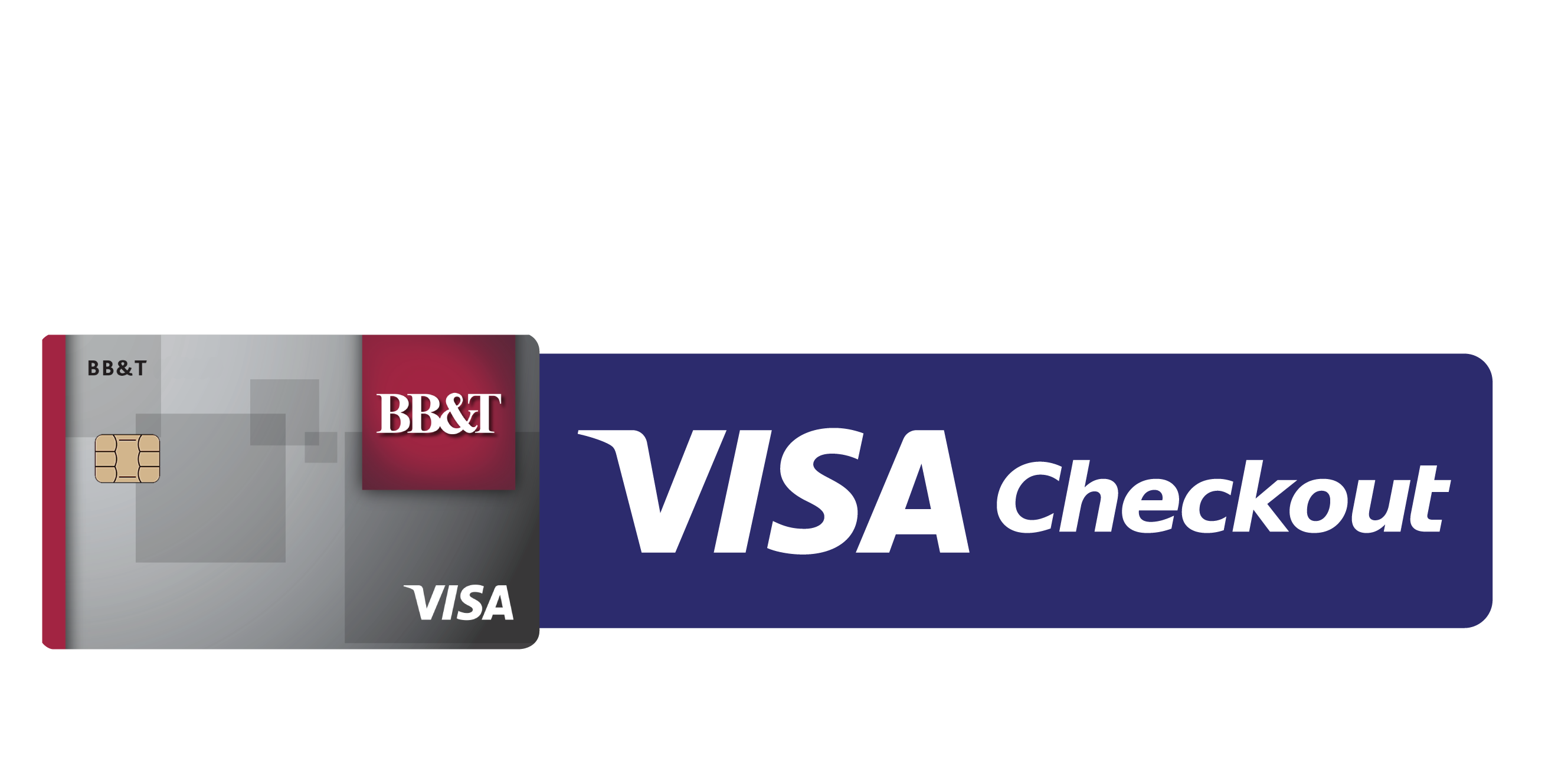 Leads with your brand
Visa Checkout promotes the issuers' brand in the digital payments space, enhancing impression of issuers as innovation leaders.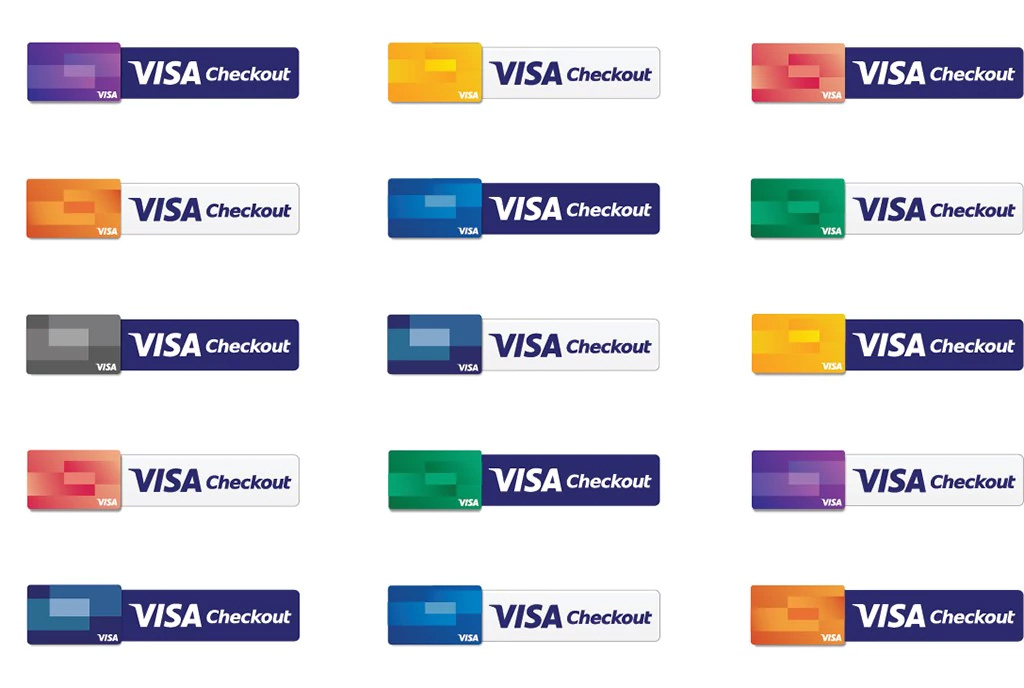 Visa Checkout is the only online payment solution that leads with your brand. Showcasing the cardholders' card art right on the Visa Checkout button increases shoppers' trust and drives higher conversion while strengthening issuer brand association with the payment experience.
For every 1,000 Visa Checkout transactions, a participating issuer is estimated to accrue $16-24 in free premium brand impressions with their cardholders.²
² Estimate of value is based on internal Visa analysis and CPM figures provided by eMarketer's The US Financial Service Industry: Digital Ad Spending Forecast and Trends reporter (2015). Applicable to participating Visa Checkout issuers who have provided comprehensive card-art.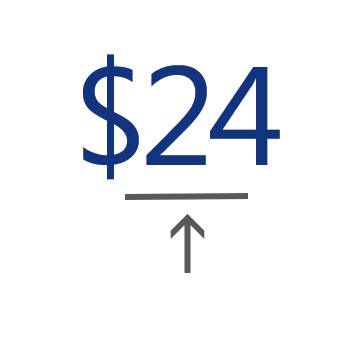 Protects your cardholders
Visa Checkout evaluates risk at every event and creates a secure foundation for a seamless shopping experience.
Visa Checkout uses multiple layers of security, including fraud monitoring systems to help keep payment information safe. Visa Checkout's risk management tools have resulted in a superior fraud performance when compared to the overall ecommerce segment.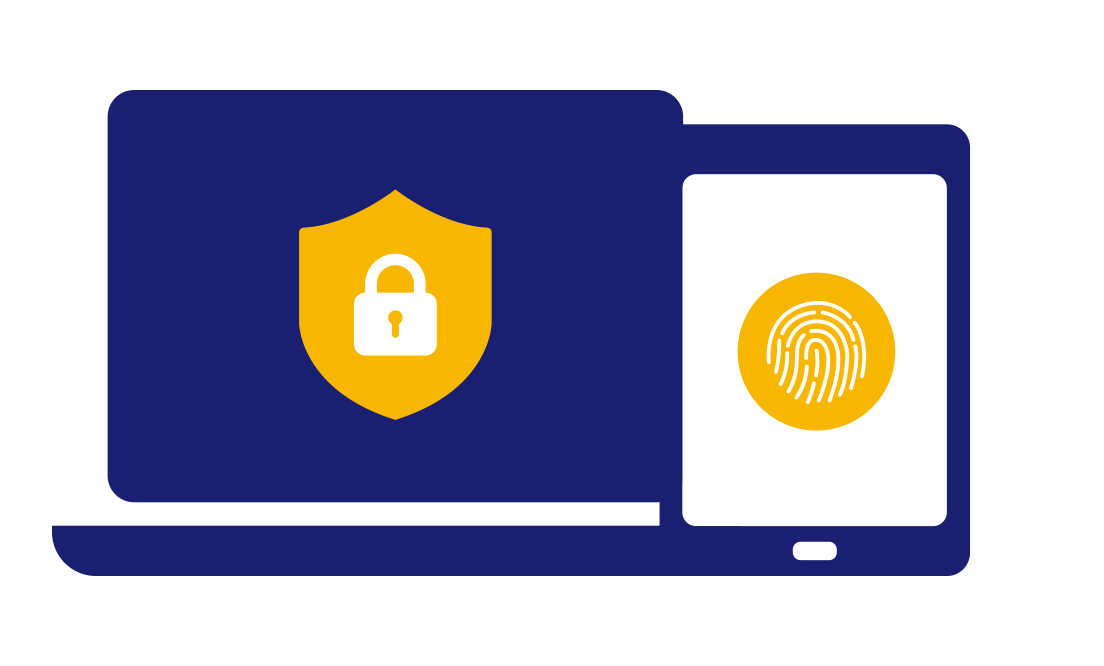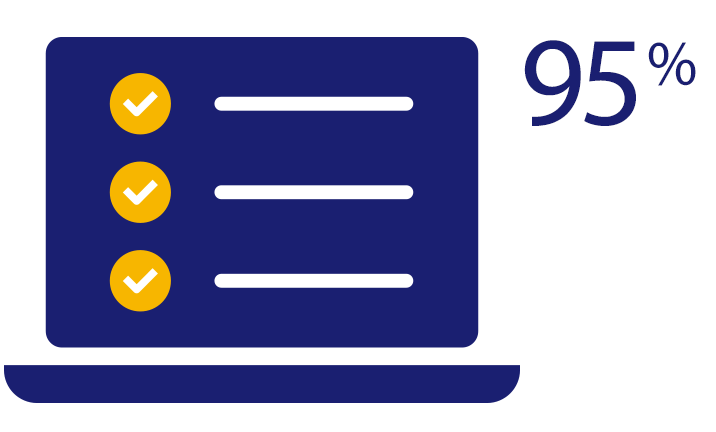 95% said sign up was easy.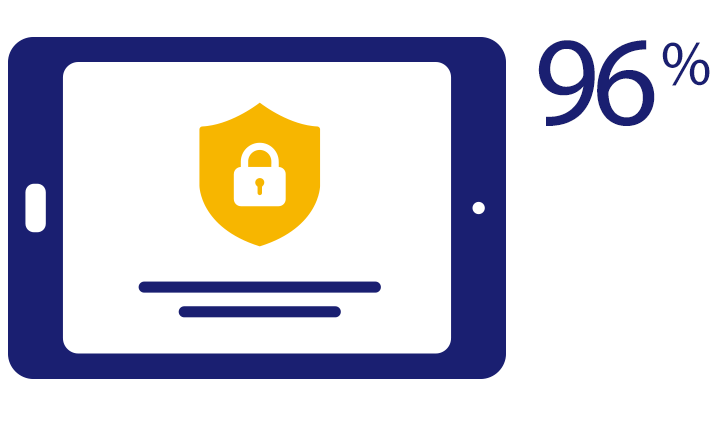 96% felt secure.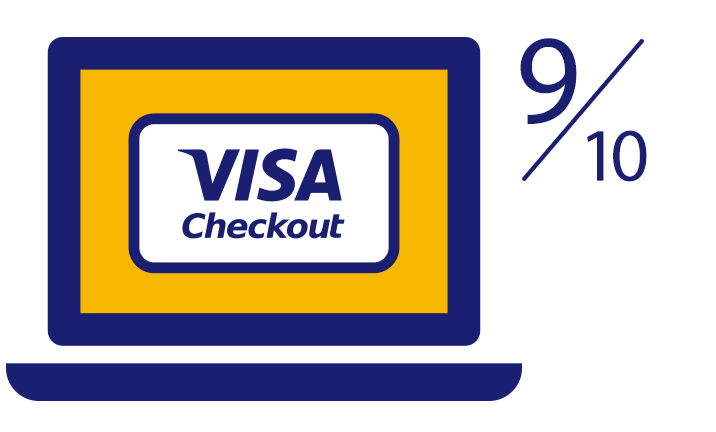 9/10 planned to continue using the service.
Source: Millward Brown Visa Checkout Customer Experience, March 2015, commissioned by Visa.
Based on data from an online survey of 1,241 US consumers.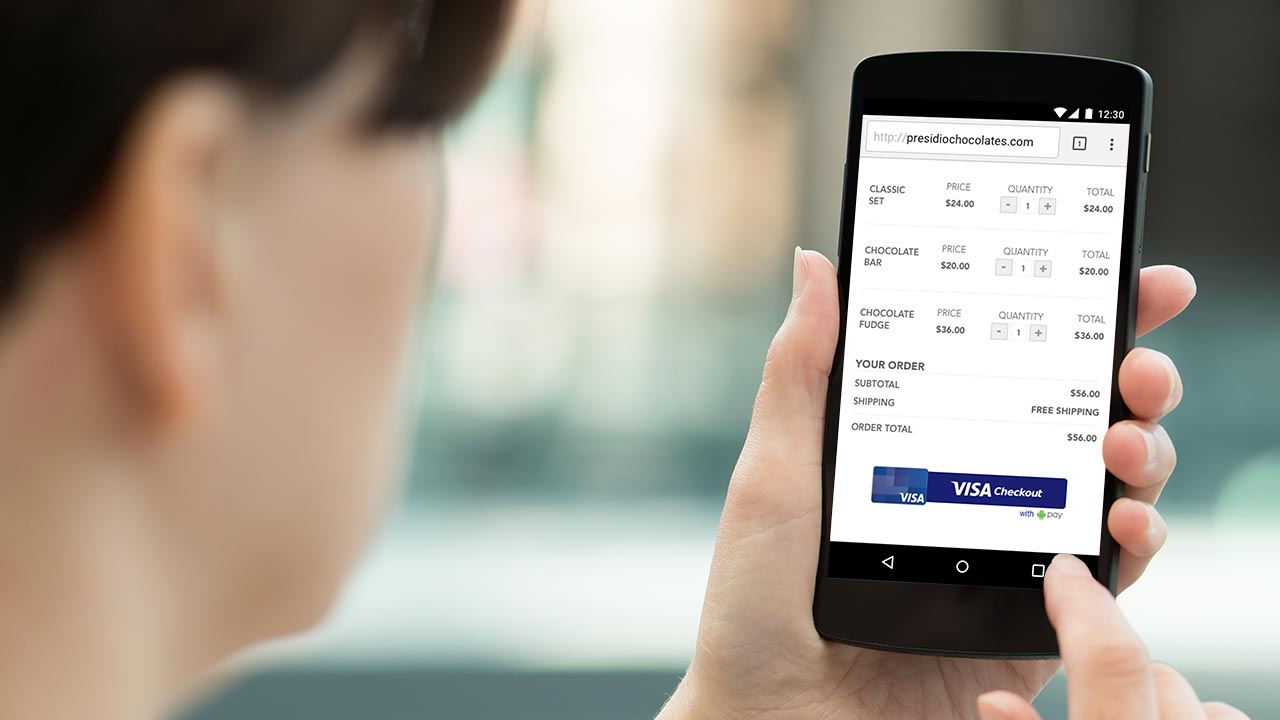 Visa Checkout opens its platform for issuers, digital wallets and app providers.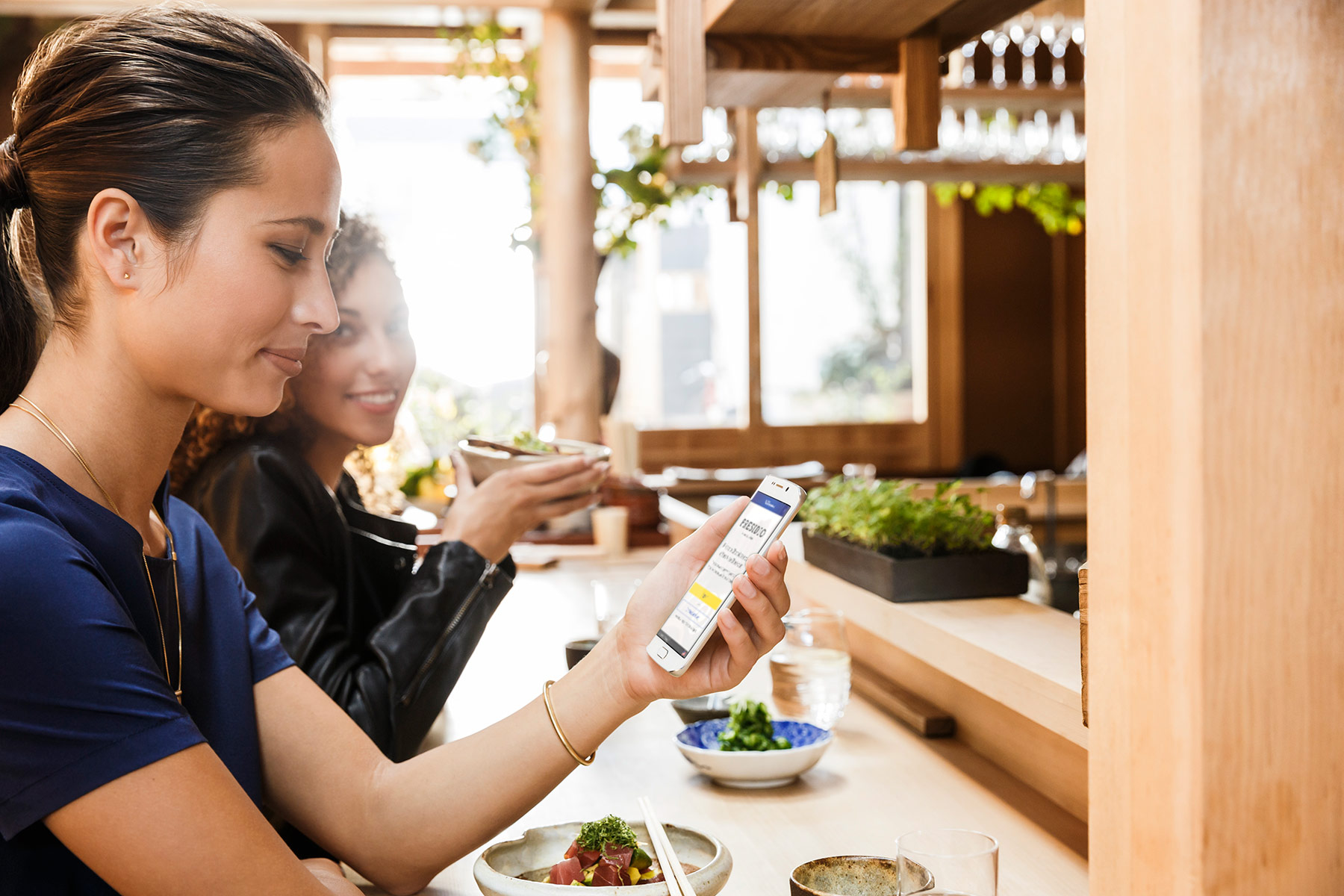 Visa Checkout is accepted at over 250,000 merchants globally, with more being added all of the time.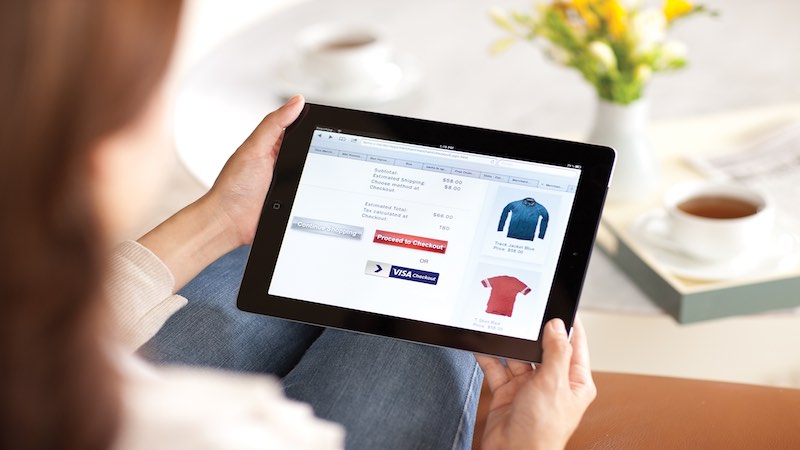 Bank of America gives customers a fast pass to Visa Checkout.
Gain access to free marketing resources
Enroll in Visa Online for our free marketing toolkit.
Visit Visa Online