How three businesses got creative during COVID
Online kits, "care packages" and re-thinking sales are just a few ways to adapt in the new normal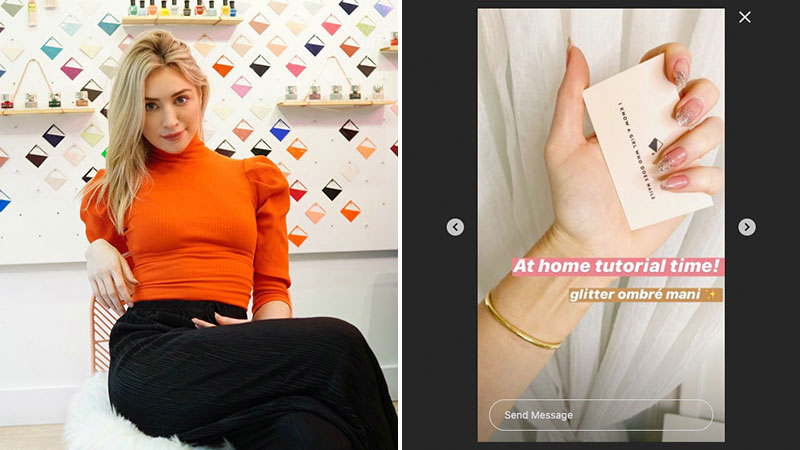 As cities across the country plan to re-open for business, many small business owners are preparing for a new COVID-era of brick-and-mortar. "Initially the idea of reopening was a bit scary," says Kristin Pulaski, owner of Paintbucket, a modern nail salon in the Williamsburg neighborhood of Brooklyn. "It felt like a huge undertaking but as we have worked through our new set of guidelines for our salon and installed all of the equipment required to be as safe as possible, I feel confident."
That safety plan includes a rigorous system of keeping customers safe with disposable tools, temperature checks, UV-light to disinfect and sanitize stations, a trained staff who leave their uniforms behind for daily cleaning and using only contactless payments.
And still, with all this modification, Pulaski won't be able to accommodate as many customers as she used to. "Our biggest challenge will be the capacity," says Pulaski. "Our rents are high and we need a certain volume of customers each day to surpass our expenses to run the business."
That means finding innovative ways to stay in business.                 
"We started offering virtual mani parties for birthdays and corporate events where up to 10 people can join for a personalized nail art class. We offer nail art kits for these "mani parties" that include cuticle nippers, clippers, cuticle pushers, cuticle softener, a file, a buffer and base coat, top coat, polish color and nail art brushes," she says.
Cultivating new ways to work at Tournesol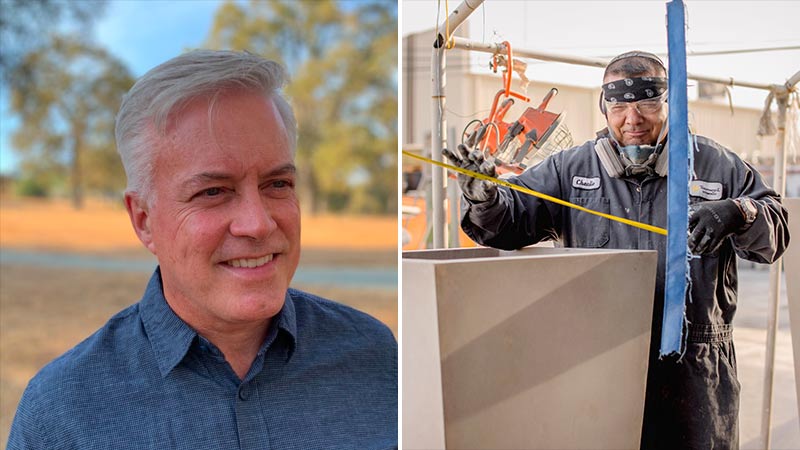 Christopher Lyon's business is named after the French word for sunflower: Tournesol.
Sunflowers are known for turning to the sun, and Lyon has done a lot of turning of his own to keep one of the top commercial site furnishings businesses in the U.S. running during COVID.
"It's been one pivot after another, almost every day," says the owner and president of the Union City, California-based company for the past 25 years.
"One of the things we were best known for was having an awesome sales team that got out to travel into peoples' offices, meeting with them, reviewing plans and talking about solutions. That suddenly is gone."
So his sales team adapts to the "new normal" of virtual calls and presentations by re-thinking their roles with clients. They can't travel, so they are working more like "trusted advisors" to customers and prospects.
"It becomes a very different selling prospect that we are only starting to figure out." Lyon says. "How do I change what I'm doing every day? How do I present myself differently? How do I make sure that I'm engaging my customers in a virtual world the same as I would if I were walking into their offices? How do I get their attention in a world where everything is coming at them from a screen?"
Lyon is also leveraging technology to foster community and help manage the upsurge of email in a world where everyone is remote. Moving to a popular social platform has helped centralize communications and made it easier for his teams to connect and stay up on company news. Collaboration software and virtual meetings have also been useful, although he points out that when you have more than a handful of people on a video call it gets hard for individuals to connect.

"We're looking forward to getting back into our offices and have that physical interaction," he says. "Being face-to-face is so important for the team."
Catlike reflexes during COVID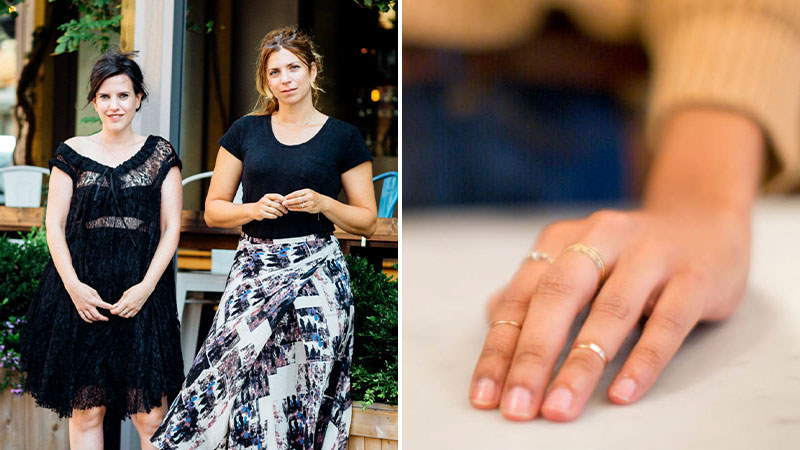 Thinking outside the shop has helped businesses weather the last several months. "We're really a store," says Rony Vardi of Catbird, a fine jewelry business in Williamsburg, Brooklyn. "We started out as a brick-and-mortar store and our stores are really the anchor point of our business."
Vardi and her team found creative solutions to having to shut down three of their NYC locations. "We launched a 'Ships Now' category to our website," says Vardi. "There is a small edit of our best-selling pieces that we have really good stock on." They also launched a "care package" for their loyal following (more than 363K on Instagram alone).
"It's what we call the tiny souvenir ring, which is truly the world's tiniest ring, and they're all handmade by our jewelers," says Leigh Plessner, Catbird's co-creative director. "It's solid 14 karat gold and then a bunch of our special printed materials, like a little hotel notepad, a Catbird pen, the world's tiniest rose, a book of matches, just a few little cheery items."
Taking this innovative approach that also aligned with their brand helped the team focus on boosting online sales while in-store sales were on pause. Now they are back to site-wide shipping and their Brooklyn shops are available for ring appointments and in-store pickup.
"It feels really good to have a team that is so smart, can solve problems creatively and find ways to keep moving forward in the interest of a full recovery," says Vardi. "Ideally we come back to where we were before."
_________
Want to support a small business near you? Visit the Visa Back to Business search tool to find out who may be open for business. Find more resources on our Small Business Hub.